Last Updated on August 9, 2022
Since powerful plasma cutters don't work with weak air compressors, choosing one can be difficult if you don't know what to look for.
Look for ones that are at least 4 CFM and 40 PSI. All of them boast a fairly good build quality but they are basically useless without a high PSI and good airflow. Confused?
Don't get caught up in the marketing mumbo jumbo. This article will review the best air compressor for plasma cutter so you don't end up buying the wrong one.
4 Best Air Compressor for Plasma Cutter
You can save yourself the trouble of sifting through all the bad options out there and read this review of the top 4 air compressors you should buy right now.
Industrial Air ILA3606056 60-Gallon
As far as air compressors go, this one is the most powerful one on this list and is great for those who need a little more oomph. It has a 240-volt induction motor with a max pressure of 155 PSI which can easily handle a plasma cutter.
The durability is superb here. Built from cast iron, you can be sure it won't just break down. When you're dealing with heavy-duty equipment like this, you want it to be well built. There are just no other ways of going around it. By the way, the valves are stainless steel, which is another plus.
It also has cool features like oil level sights, accessible oil fill, and automotive-style bearings.
If you're wondering about the PSI and CFM (which are one of the most important things), you won't be disappointed to hear it has a max 155 PSI. This one can easily pump 11.5 CFM at 90 PSI and an impressive 13.4 CFM at 40 PSI. Those are quite good numbers right there. The horsepower is 3 HP.
Some plasma cutters come with an air compressor built-in but they aren't meant to cut heavy metals. With a compressor like this one, a good plasma cutter can make quick work of metals with ease.
Pros
Durable cast iron build
High 155 max PSI and CFM, which is great for heavy-duty tasks
Cool features like automotive-style bearings and more
Easy to use
Cons 
Power cord and regulator need to be purchased differently
Makita MAC5200
Although the previous one was the most powerful air compressor we have on this list, the editor's pick goes to this one from Makita. If you're into DIY or have workshop experience, you will know Makita is a legendary name. With this air compressor, they live up to its brand name.
Performance and reliability are what you get. It's also made from cast iron, giving you solid reliability for a long time to come. As we mentioned, you need a reliable piece of equipment when dealing with high-pressure scenarios. See what we did there?
Silly jokes aside, this one features a big bore cylinder. Now, what does that mean? The piston and cylinder are made to improve performance by having faster recovery times.
It will also run cooler. That's thanks to the oil-lubricated pump, which helps it reduce wear when in constant use. A cooler air compressor? That's something no one should take for granted.
As for the power department, the MAC5200 has it figured out as well. Do more work and be more productive with the 3 HP motor, which can produce 6.5 CFM at 90 PSI. This level of power makes this one a perfect compressor to pair up with a plasma cutter.
Trust us, the last thing you want is a weak compressor, which makes your job harder.
Then there are also the small little touches, for example, the wheels that make lugging this around the site easier and built-in storage compartments.
Pros
Durable casting iron build
Oil-lubricated makes it run cooler and reduces wear
Powerful 3 HP, which can produce ample pressure and airflow
Durable wheels and storage compartment for ease of use
Cons 
Metabo HPT Pancake Compressor
Alright, here is the deal, not everyone can afford or even need to buy the most powerful and the most expensive air compressors for their plasma cutters. If your power needs are low and you can work with a cheaper one, this one from the guys over at Metabo is a great budget pick.
We love when a product surprises us beyond its price point. And that's exactly what this one did. It's quite powerful even though it's a 200 PSI pancake compressor. For a pancake air compressor, this isn't bad to use with your plasma cutter.
It will give you more pressure than your run-of-the-mill pancake compressor. How much more? Well, how does 25% great pressure sound? Got your attention? Good.
Apart from that, the airflow is very impressive as well. Capable of providing 4 Cubic Feet Per Minute at 90 PSI makes sure you can use it for some actual work. That's 30% more airflow, for those of you who are wondering.
For a pancake compressor, that is quite impressive. See? Just because it's a budget option doesn't mean it's incompetent.
This one is also one of the most portable air compressors you can buy as well. At 41 LBS, it's 22% lighter than your traditional twin-stack compressor.
Durability isn't something you need to worry about either. The metal build with solid handles will make sure it lasts you just as long as any other good compressors in the market.
Pros
Portable and lightweight makes it easy to carry around
Adequate power of 40 CFM at 90 PSI is impressive and gets work done well
Durable build quality metal handles ensure longevity
Versatile operation
2 roofing nailers or framing nailers
Cons 
California Air Tools 8010 Steel Tank
If the loud operation of the previous one puts you off, you will love the quietness of the California Air Tools 8010. And having a quiet air compressor like this one will gel nicely with a plasma cutter. It's quite a heavy air compressor.
It has a max PSI of 120 and has excellent recovery times. This one can recover from 90 PSI to the max 120 PSI in just 30 seconds. Yep, you read that right. If that isn't impressive, we don't know what is.
On to the quiet operation then. When using this air compressor, it will only make 60 decibels of noise. If you aren't familiar with the industry standard for noise in air compressors, that's actually quite a low number.
This low noise operation is perfect for those who want a quieter air compressor and don't want to deal with noise pollution.
In the pursuit of quietness, durability and reliability aspects weren't forgotten, though. It's well built and features an oil-free dual-piston setup. These pumps are meant to last long, very long, actually.
You can easily get 3000 hours before you even see signs of wear. That's top-notch reliability right there. And oil-free pumps are low maintenance as well. So, that's a win-win right there.
All in all, this air compressor is quite the buy. The 1 HP motor might not be much but is plenty of power, depending on what kind of work you do. As we mentioned earlier, the only gripe we have with this one is it's a bit heavy.
Pros
Rated for 3,000 hours
120 max PSI that has a low fill time and recovery time
The oil-free pump can work in cold conditions and is low maintenance
Quiet operation at only 60 decibels
Cons 
Wrapping Up
There you go, now you know which one is the best air compressor for plasma cutters you can buy right now. The best way to go on about it is by evaluating your needs.
If you ask us, we'd say the Industrial Air ILA3606056 compressor is a clear stand-out. However, the Makita MAC5200 is a well-rounded and feature-packed one with all the things you may need.
Air Compressor for Plasma Cutter: Buying Guide
If you own a plasma cutter, then you will definitely need an air compressor. If you have already an air compressor, then it is fine. You will have to purchase one.
However, now the question is how can you find a suitable air compressor for plasma cutters. Well, finding the best one will be a piece of cake if you follow some crucial factors. Today, I am here to help you out.
In this guide, I will be talking about the all necessary factors you need to keep in mind to purchase an air compressor for your plasma cutter.
Before getting started to talk about an air compressor, you need to know some other factors. Let's have a look at those factors.
What you will be doing with this plasma cutter?
At first, why do you need a plasma cutter? Well, the plasma cutter is renowned for clean-cutting lines through metal in a minimal amount of time. In fact, there are no other tools that can do this job better than this tool.
You will find the plasma cutter is being used for automotive restoration and repair, in the fabrication shop, scrapping and salvage operation, and construction in industries. Without it, you will find the handheld small plasma cutter is used for creating metalwork in a hobbyist shop by an individual.
What actually plasma is?
Well, basically the plasma is a matter state. More specifically, the fourth number state of a matter. The behavior and state of plasma are determined by the heat or energy amount which is applied to the molecular structures. You might be shocked about the plasma as you can not see it very often instead of being so common matter state. Actually, the plasma demands a high heat concentration for its existence.
When you apply heat to any matter, its molecules get excited and they break their bonds with what they remained connected to. If the heat amount was minimal, then you will still find the matter still solid. Again, if you apply more heat, then the molecules will release the strong bonds and now the bonds are loose. This time, you will find the matter liquid.
Once again, you will apply heat to the liquid, the molecules bond will be loose totally and you will find the matter gas. What if you apply more heat to the gas. This time you will find the fourth number state that is plasma.
Recent plasma cutting
Plasma cutting has become a more familiar addition to the garage. A good amount of applications can be done using plasma cutters. Yes, the plasma cutter is much expensive and even dangerous. But the compact and portable model is also available and anyone will be able to learn the use.
Basically, the plasma cutter's function is complex. It demands a few secondary tools for its functioning. Apart from the plasma cutter main unit, it requires two pieces of equipment. They are air compressors and air filter/drying systems.
The duty of the compressor is to provide the air a plasma cutter will need and the air filter or air dryer will make sure that the cutter is remaining dry. This function is important. Otherwise, the moisture can make the plasma cutters prematurely stop working.
Is an air compressor required for running plasma cutters?
Now the question is that is it necessary to have an air compressor for running a plasma cutter? Well, the straightforward answer is yes. However, you may find that some plasma cutter offers an air compressor that is built-in and you are allowed using the cylinder gas. In a word, any plasma cutter needs air to work.
Well, the amount and size of an air compressor totally depend on the plasma cutter and your task. Along with the air compressor size, a question may arise in your mind about the CFM(Cubic Feet Per Minute) that you will be needing. Basically, you will need about 4 – 8 CFM at the PSI of 90 – 120. Keep in mind that this estimation is for only a standard one. The individual unit will ask for individual CFM and PSI.
Plasma cutting and CFM
Whenever you are talking about the pressure of air, you need to know that different unit has different requirements. Apart from that, metal thickness is also an issue where the pressure of air depends. If you operate your cutter with inadequate air, then there will be an effect on the cutting quality. Even you may find that your cutter is not being able to do the job.
So, it is important to determine the size before you go. In general, a small cutter will ask you for a small air compressor. Most of the plasma cutters pick the small size gallon tank though.(30 gallon tank)
Apart from that, it's also an issue what you'll be cutting with this plasma cutter. If you have to work here and there, then it is recommended to bring a portable air compressor along with a long air hose so that you can work without having any problem.
Smaller unit:
Well, you will be needing a smaller unit if you need to cut steel with a thickness of 3/8″ and the required CFM is from 4 – 5 at a PSI of 90 – 120. The air compressor with this requirement is portable and small. They are also useful to trade workers and contractors as they can use the cutter in a field which is also both cost and time-saving.
However, you will find any built-in air compressor with plasma cutters that are both portable and small. They will demand a small air compressor that has the ability to deliver air 3.6 SCFM at a PSI of 65.
Medium-sized unit
You will be needing a medium-sized unit if you need cutting steel with a thickness of 5/8″ to 3/4″ and the required SCFM is 6 at a PSI of 90 – 120. Most of the medium size unit is portable and also convenient for thick material and long cut. They also allowed being used in CNC table conjunction for a small scale.
However, a medium-size machine is compatible also with almost all the most available torches in the market.
Larger unit
Lastly, the heavy-duty or larger unit can be defined as the one that is used in the field of industry. They are being used for cutting steel with the thickness of 3/4″ to 1″ and the required SCFM is 7 to 8 at the PSI of 90 to 120. Without it, the unit that is heavy-duty really is used to cut steel with 1″ to 3/4-inch steel, and the required amount of SCFM is 9 at the PSI of 85.
Unfortunately, this type of unit does not offer a portability feature. The best use of this unit will be in the CNC table conjunction. Apart from that, as you can guess the large unit will ask for more air from the air compressor as they will be used for a long cut.
Picking Up the Air Compressor for Plasma Cutter
Requirements of air pressure
The most important thing where you need to pay attention to is the air pressure. It is highly recommended to get an air compressor that has the ability to deliver more air than your plasma system requirement. Because enough air pressure is needed for the durability of your machine. For instance, you should not bring an air compressor that holds an air pressure of 4 CFM when your plasma cutters also need 4 CFM air pressure. This will only keep the demand up.
However, it's better interrupting the work as it will allow the air compressor to build the asked air up. Long time use for completing your work can be the reason for poor quality work.
Basically, the plasma cutter air pressure requirements are calculated in SCFM and it is 68-degrees F, with humidity of 0% at sea level. This criterion is strict. If any number arises, then the output of the air compressor will drop. It may happen that the air compressor may lose some efficiency and you will not be able to get your expected Cubic Feet Per Minute.
For relieving the risk efficiency while using the plasma cutter with the help of an air compressor that does not have the ability to deliver the expected amount, that's why it is compulsory to add a fudge factor as your machine requirements.
Fudge factors
Well, the fudge factors basically mean to add the air compressor equation a factor that will work on relieving the CFM fluctuations caused by the humidity, pressure of the atmosphere, and your word length.
While purchasing an air compressor, it is highly recommended to add a fudge factor of 50% for ensuring your plasma cutter is standing against any environmental factors. For instance, if your cutter needs air tank pressure of 4 CFM at PSI of 100, then adding 2 CFM 50% fudge factor means you have at least a 6 CFM air compressor. This will work on lessening your trouble while working. Also, give a look at the duty cycle of the air compressor. 75% duty cycle is the ideal amount.
Intended usage
It's important to consider that why you need an air compressor. Will you use this very often or occasionally.
Basically, you will need a small air compressor if you will be using the plasma cutter occasionally. If you don't need long cuts, regular cutting, fabrication purposes, or cutting thick steel, then the small plasma cutter and air compressor will be fine. I hope that you can understand that when you need a small air compressor.
On the other hand, you will be needing a heavy-duty air compressor for your heavy-duty work like fabrication purposes or industrial works. Because the smaller air compressor does not have the ability to do so and may get failed.
In order to extend the lifetime of an air compressor, it is recommended to use an air compressor that is about 1.5-2 times the requirement of a plasma cutter.
Work scope
Your working scope is also important. For example, if you wish to use your plasma cutters occasionally, then the small air compressor will be fine.
Apart from that, almost all plasma cutters do not use the machine for long cutting, that's why a smaller air compressor around 30 to 40-gallon tank and CFM rating of 5 will be fine. Keep in mind, for longer cutting, your air compressor won't be able to get your work done.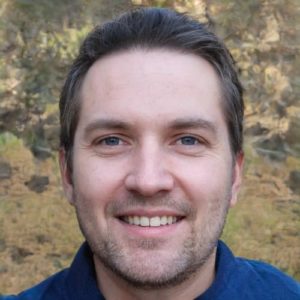 I'm Daniel Galbreath, founder of OffRoadersWorld.
I spend my spare time writing on this website, OffRoaders World. I share my thoughts and reviews on different types of gears, share tips sometimes. This website is specially created and regularly updated basically to help other folks like me when I started to solve the various problems they face, specially when they go off-roading.