Last Updated on August 4, 2022
Best Honda Odyssey Brake Rotors & Pads
If you are looking for a Honda Odyssey brake rotors & pads but you don't have the time to shop around then just go for this one. Overall its performance and build quality are unparalleled.

Are you looking for brake rotors and pads to set your Honda Odyssey up and running?
If you are, then you are in the right place. I have collected the best brake rotors and pads options to fit with various models of Honda Odyssey and other vehicles as well.
Before going into the review part, let me just give you a quick intro to brake rotors in case some of you are unfamiliar with its functionality.
Brake rotors play a vital role in the braking system of any vehicle. Some of you might not know it but brake rotors and brake pads are responsible equally for the best braking performance.
The brake pads grab onto the rotor to slow your vehicle down. The better the grab, the faster the vehicle will stop.
A slight faultiness in the rotors or pads can be the reason for an unfortunate accident so it is important to have the best braking components installed in your car.
Enough with the intro. Let's dive right into the review section.
Top 5 Best Brake Rotors & Pads For Honda Odyssey
1. Power Stop K4685 Rear Brake Rotors and Z23 Evolution Ceramic Brake Pads
This one is a rear brake rotor from Power Stop with Z23 ceramic brake pads.
The carbon-fiber ceramic compound used in this one enhances the stopping performances significantly. It is tested and certified as a low dust braking option with 30% less dust compared to OE.
The use of dual-layer rubberized shims ensures a noise-free braking experience. The outer surface is slotted and drilled for the best performance against heat problems. It will cool down easily after producing heat due to the friction caused by brakes.
The zinc plate coating will save it from rust to keep it clean. The manufacturers tried their best to assemble a rotor that will have fast stopping capability and longer durability. And I can say that they are successful with this product.
If you are a regular driver and looking for a fast and safe braking kit within an affordable price range, then this one can be a great deal.
Pros
Increased fast stopping performance
Rubberized shims to cancel noise
Perfectly drilled and slotted to reduce heat
Durable and corrosion-free
2. Honda Odyssey (2005-2010) eLine R1 Front and Rear Brake Rotors
The first one is designed for all the Honda Odyssey models that came in between 2005 to 2010. This one is a drilled brake rotor.
The best part about the drilled brake rotors is that they dissipate heat on a regular basis. That ensures that the brake doesn't fade and can provide the best stopping performance. Plus, it gets dry quickly after being wet.
This eLINE series brake rotor is drilled perfectly and chamfered too which decreases the risk of any crack. The zinc plating on the outer side saves it from corrosion. The protective layer will wear off eventually but that won't affect the other parts of the rotor.
It will make your car stop faster, thanks to the diamond slots that increase the bites from brake pads. The use of a double-disc grind will ensure a quiet and smooth stopping.
It comes with both front and rear brakes and rotors. Plus, there are ceramic pads included with the package.
This is a very good option to buy if you own a Honda Odyssey as it will fit perfectly and is a good value for the money.
Pros
Precision drilled holes for better cooling
Least amount of heat and crack risk
Higher brake pads bite
Comes for both front and rear
3. Max Brakes KT034943 OE Rotors with Carbon Ceramic Pads
Front and Rear braking kits option from the brand Max Advanced Brakes. This one is a budget pick.
This brand is a renowned automotive brake parts supplier in North America. Their products are certified against various testing standards.
The one I'm going to discuss today is a slotted brake rotor. This type of rotor is great for race cars means they can handle braking at high speed.
The rotors are built using G3000 grade of grey iron. That will ensure a perfect balance between strength and hardness.
The use of organic ceramic formula with noiseless shim will give you a quiet braking experience.
For those who are looking for the best budget Honda Odyssey rotors, this one can be the one. You have to check though if it is compatible with your vehicle or not before buying.
Pros
Powerful body construction
Anti-noise shims used
Affordable price range
Tested and verified for best performance
4. Honda Odyssey (2011-2014) R1 Concepts eLine Front Brake Rotors + Ceramic Brake Pads
Now I have another best rotors for honda odyssey from the eLINE R1 series. This one is perfect for the Honda Odyssey models that were released between 2011 to 2014.
Unlike the previous one I reviewed earlier, this one comes with only the front brake rotor. The construction and features are identical to the previous one though.
The drilled holes for maximum cooling, the countersunk to reduce the risk of crack and heat stress, and the diamond slots that maximize brake pads bite. Plus, it has a locking screw hole. All those features make it a good choice for daily driving.
This one is also a great fighter against heat, water, and noise. That's three fewer things to worry about.
Considering all the great features it comes with, it is hard to overlook it as a great option. No doubt, this is one of the best brake pads for Honda Odyssey. If you do buy them, you won't be disappointed.
Pros
Great option as front brake rotor
Perfectly positioned drilled holes to reduce heat
Enhanced brake pads bite for fast stopping
5. Honda Genuine Brake Rotors
I am going to finish the best brake rotors for Honda Odyssey list with a cheap rotor option for your vehicle.
This one might be cheap in price but not performance-wise. This slotted brake rotor from Honda is ready to deliver. The brand reputation should give you the idea that this isn't going to be a poor performer.
All the parts of this one are totally genuine. This rotor has enhanced braking power and longer durability.
It will fit with various models of Honda cars. You just have to check the specifications to find out if it's the right pick for your vehicle. Many people forget to check this before buying and face many difficulties.
If you are looking for a slotted brake rotor option, you can definitely try this one.
Pros
Original OEM parts used
A cheap option
Durable and smooth braking performance
Verdict
I hope the given information was enough for you to make a decision. I tried to give you a brief introduction to all the products as easily as possible. If you were to take my suggestion on which one to buy, I will suggest you go for the first one power stop k4685.
The reason I chose this one is that it is a fast and safe braking kit within an affordable price range. Still, every one of them is unique in its own way and is a great buying option.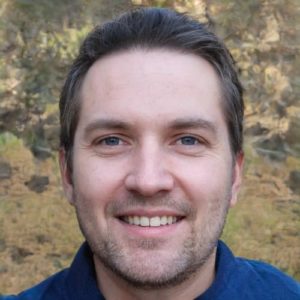 I'm Daniel Galbreath, founder of OffRoadersWorld.
I spend my spare time writing on this website, OffRoaders World. I share my thoughts and reviews on different types of gears, share tips sometimes. This website is specially created and regularly updated basically to help other folks like me when I started to solve the various problems they face, specially when they go off-roading.