Last Updated on August 17, 2022
The Best Coilovers For Daily Driving
If you are looking for a coilover for daily driving and you don't have the time to shop around then just go for this one. Overall its performance and build quality are unparalleled.
Key Details:
Weight: 41 lbs
Spring Rate (Rear): 6kg / 200mm
Spring Rate (Front): 12kg / 180mm
Fitment: 

1992-1995 Honda Civic (all models),

1993-1997 Honda Civic Del Sol (all models), 

1994-2001 Acura Integra *Will not fit the Integra "Type-R" model*
If you are looking to upgrade your vehicle's performance but do not have that much money in your bank, then you can consider starting with replacing the stock coilovers. With the right ones, you can unambiguously enhance the overall driving experience.
As we have said, the right ones will give your four-wheeler a substantial upgrade. But how will you know which one is the right one? Leave that to us. We will help you in getting the best coilovers for daily driving.
IMAGE
PRODUCT
DETAILS

Editor's Pick

Editor's Pick

Spring rate (front): 12kg / 180mm
Spring rate (rear): 6kg / 200mm
Fits: 1992-1995 Honda Civic (all models), 1993-1997 Honda Civic Del Sol (all models), 1994-2001 Acura Integra *Will not fit the Integra "Type-R" model*
Weight: 41 lbs

Check On Amazon

Fits: 1996-2000 Honda Civic All Models
Weight: 40 lbs

Check On Amazon

Spring rate (front): 8kg/mm (448 lbs/in)
Spring rate (rear): 6 kg/mm (336 lbs/in)
Fits: Toyota Corolla E90 E100 E110 AE92 AE101 AE111 1988-1999
Weight: 44 lbs

Check On Amazon

Fits: 1990-1998 Mazda Miata (NA6C, NA8C) and 1999-2005 Mazda Miata (NB8C)
Weight: 37 lbs

Check On Amazon

Fits: 2001-2003 for Acura CL,
1999-2003 for Acura TL,
1998-2002 for Honda Accord
Weight: 53.6 lbs

Check On Amazon

Spring rate (front): 7kg / mm (392 in/lbs)
Spring rate (rear): 7kg / mm (392 in/lbs)
Weight: 49.5 lbs

Check On Amazon
10 Best Coilovers For Daily Driving
To make the choosing process a little bit easier for you, we went through most of the popular ones that people are getting nowadays. Among all of them, we picked the ones that stood out the most to us. These are:
1. Yonaka Motorsports Spec 1 Full Coilovers Suspension (Editor's Choice)
Even though there are many options for suspension sets from different reputable brands, it gets hard sometimes to come upon a unit that only does not look good but also performs well. Yes, we are talking about coilovers such as this one from Yonaka.
To start with, it comes with a modern, sleek design that will surely catch people's eyes when they look under the body. The orange and black combination makes this set stand out from the rest of the average-looking units.
But looks are not going to sell it alone, will they? In that case, it provides a substantial overall upgrade over any stock shock absorbers that most of the vehicles have nowadays. The optimized monotube and fully threaded design allow the car to reach its peak riding performance.
Alongside that, the upper mounts are of aluminum and offer three to four inches of height adjustments. The package comes with adequate adjustment tools that allow quick and easy modifications. It provides a wide array of height adjustments, and there is no need to change the spring compression for that.
Other than that, it comes with an inner stop bump that will prevent the possibility of impact damages that rapid compression might cause. These shocks will be of service for an extended amount of time.
Lastly, it comes with bottom threads that make the process of adjusting the height smoother. You will not have to shorten the travel of suspension rubber shield for that.
Pros
Fully threaded design
Aluminum construction
Easy height adjustments
Comes with adjustment tools
Inner stop bump to prevent damages
Cons
Factory settings are a bit soft
The adjustment tool is a little short in size
2. Function Form Type 1 Adjustable Coilover Suspension – Best Honda Civic Coilovers (1996-2000 All Models)
While looking for an adjustable unit in the market, you will stumble upon a plethora of options that are from different brands. But not all of them will be able to offer the number of adjustability options like this one from Function & Form Autolife.
Let's start with the adjustable height first. Because of the height dampening mechanisms that it comes featured with, it will be able to give you optimal riding experience throughout any terrain.
With this set installed in your vehicle, you will be able to enjoy a redefined driving experience that you probably never had before.
With the ability to be adjusted from the lower mount, it will ensure that the vehicle retains the full shock travel distance. Along with that, it also allows pre-load adjustments too. You can fine-tune your ride the way you want it to be with this set.
Other than that, the dual tube design will make sure that the ride remains comfortable throughout the entire trip. This shock design also enhances the overall stability of the vehicle.
As the lower mounts have steel construction, the durability is significantly increased. They will serve for a reasonable amount of time. Also, because of durable construction, they will have minimal flex when they are under heavy load.
Lastly, the outlook is of the units is modern and will make the vehicle stand out among all the others. Overall, this is another best coilovers for Honda civics and sedans.
Pros
Durable construction
Easy height adjustments
Increases overall stability
Offers lower mounts adjustments
Has comparatively low flex under load
Cons
Tedious installation process
The brass adjustment rings feel a little cheap
3. MOSTPLUS Coilovers Suspensions
Do you own a Toyota Corolla? Are you looking for a worthy suspension upgrade for your vehicle? Then no look no further! These are the ones that you were probably looking for all this time.
First of all, these absorbers are for Toyota Corolla E90 E110 AE92 E100 AE101 AE111 and most of the models that came between 1988 to 1999. Compared to the stock ones that these vehicles come with, this set will offer a substantial upgrade.
The set comes with four coilovers that are for both the back and the rear wheels of the vehicle. While the spring rate of the front ones is 8kg per millimeter, the rear ones have 6kg per millimeter.
Among all the features that this set comes packed with, one of them is the pillow ball mount. This top mount design will eliminate most of the noise that occurs during tuning vehicles. Alongside that, it will also significantly increase the overall responsiveness and give the absolute steering control to the user.
Other than that, the installation process is quite simple too. Setting up the lock rings and the pre-load is relatively easy as well. Also, for your convenience, it comes with the required tools in the package.
It also offers a wide array of height options. The front ones will allow you to adjust in between 380 to 500 millimeters while the rear one will let you get 420 to 570 millimeters. You are getting a plethora of height adjustments from this set.
Pros
Tools included
Fits most Toyota Corolla models
Top mount has pillow ball design
Generous spring rates on both units
Many ride height adjustment options
Cons
Customer service is below average
The weld of the front units feels a bit flimsy
4. Tein GSM64-9USS2 Coilover Suspension Kit
If you are an owner of Mazda Miata and are looking for a decent replacement kit but do not want to sacrifice in overall performance, then this set from Tein is the perfect one for you.
One of the highlighting features of this unit is compatibility. It will fit perfectly in most of the recent Miata models that came out.
These will offer you the adjustments that the stock one could not. With these properly installed on your vehicle, you will be able to adjust both the front and rear ride height.
For the front one, you can set it anywhere between 1 inch to 1.8 inches, and for the rear, it is 0.8 inches to 1.6 inches. You are getting a plethora of options here.
The dust boots are pretty efficient too. They will ensure that no dust or debris from the road goes into the internals of the unit and deteriorate the dampening performance.
Talking about the performance, they offer an excellent dampening experience throughout most of the terrains. The overall construction makes sure you have a smooth and comfortable ride.
After proper installation, they will ensure that the overall handling and responsiveness of the vehicle are optimal. For installation, the package comes with tools as well.
Lastly, the units are pretty durable and will serve you for an extended amount of time. With these best coilovers in your Mazda, you are eventually signing up for an extended redefined daily driving experience.
Pros
Sturdy construction
Improves responsiveness
Increases overall handling
Comes with installation tools
A plethora of height adjustment options
Cons
A bit noisy under heavy load
Adjusting the height is a little tedious process
5. ZYauto Adjustable Coilover Struts
After prolonged use and treading over thousands of miles, the stock coilover struts lose their overall performance, and getting replacement straight from the OEM can hurt the wallet sometimes. In that case, if you were in the search for the best cheap coilovers, then you can have a look into this set from ZYauto.
The set fits 2001 to 2003 Acura CL, 1999 to 2003 Acura TL and 1998 to 2002 Honda Accord models.
It offers an excellent adjustment range. Users can adjust the ride height according to their preference and get the exact riding style that they want with this. Whether you want a softer riding experience or a high performance one, you can tune it the way you like it.
Other than the height adjustment capabilities, it enhances the overall handling performance as well. The aluminum alloy construction will reduce the noise that usually occurs while dampening vibrations. As a result, it will offer you a comfortable riding experience throughout most of the terrains.
Also, because of having aluminum construction, the unit is relatively lightweight too. It aids in increasing the overall vehicle control and performance. As there is a special treatment on the exterior, the springs will retain their color for a longer amount of time.
The tools required to adjust the springs come in the box, and you can easily tune the units with that. Overall, this is a good coilover for daily driving and decent pick for Acura CL, TL and Honda Accord models.
Pros
Tool included

Reduces vibrations

Lower operational noise

Easy height adjustments

Increased stability and control
Cons
Doesn't come with instructions

Replacing the unit without professional help will be hard
6. maXpeedingrods for BMW E36 Coilovers
If you are in the lookout for replacing the stock shock suspension that your BMW E36 came with, then we think you should at least put this under your consideration.
The set comes with two pairs of coilover shock absorbers for the vehicle. One is for the front and the other is for the rear. Both the front and the rear ones have a spring rate of 392 pounds per inches. Other than that, you will also receive tow C-spanners for all the adjustments, dust covers, and front stopping bumps.
Talking about the adjustability, you can adjust the ride height as you prefer with this kit. It will give you the freedom of tuning your ride the way you want. The spanners will let you quickly and easily adjust it too.
Also, the installation process is relatively easy. It comes with a manual that has step-by-step instructions on how to set it up properly.
After adequately installing them on the vehicle, they will offer a substantial upgrade over the stock performance. You will get increased overall handling and control over the car. It will also increase stability too.
Besides that, it will stabilize most of the bumps that occur in the road. Thus, it will offer a smooth and comfortable ride to the user. Overall, this is an excellent pick for BMW E36 series owners and surely one of the best coilovers for street use.
Pros
Tools included
Increased handling
Height adjustments
Improves overall stability
Efficiently stabilizes road bumps
Cons
Fits only BMW E36 models
Outputs a weird squeaking noise under heavy load
7. BC Racing BR Series Coilovers 89-05
Are you in the market looking for a unit that will not only give your vehicle the proper upgrade that you want but also will make it look fancy? Then you should have a look into this premium offering from BC Racing.
In the case of official compatibility options, this set is meant to go perfectly with all the 89-05 Mazda Miata models, NB8C and MX5-NA8C. If you own any of the mentioned models, you can pick them up without having to worry about whether they will fit your car or not.
This particular model is optimal for everyday casual driving, and it will also ace in occasional autocross or road course trips. That means you will be set for all types of terrains with this installed on your vehicle.
One of the key features that set this unit apart from the rest of the models is the adjustment knobs. They are straightforward to reach, and you can fine-tune to the extent that you prefer. You can adjust the compression, ride height, and rebound of your vehicle quickly with them.
Other than that, you can also adjust the stiffness or the softness of your ride. With that, it enhances the overall driving comfort and thus redefines the driving experience.You can consider this as one of the best coilovers for ride comfort.
It also appropriately eliminates the wheel gap of your vehicle. Besides that, the height of your car will be tightened and secured with the lower concave locking mechanism.
Lastly, the installation process is simple and straightforward also. Overall, BC Racing is a premium pick for your car in our best coilovers for daily driving list.
Pros
Easy installation
Premium construction
Easy adjustable height
All-round road performance
Enhances the overall ride comfort and experience
Cons
Some packages ship with missing accessories
The installation guide is a little hard to understand
8. ZYauto Coilovers
Whether you are driving a Honda Accord or Acura TSX, you know how damp the stock suspensions can get time. It is also quite costly to get an OEM replacement. In that case, an equally capable aftermarket replacement such as this one from Zyauto can save you a couple of bucks.
The full set will perfectly fit any Honda Acura TSX model that came out between 2004 to 2008 and Acord that are from 2003 to 2007.
It comes with four spring struts in total. Two for the front and two for the rear. The front ones have a spring rate of 560 pounds per inch, while the rear ones have 336 pounds per inch.
The overall build quality of the units is pretty good too. They have durable construction and are of 6063 aluminum that increases the total hardness and longevity. Also, because of being of aluminum, they do not add that much weight to the vehicle.
They offer a good amount of adjustability options in the case of the height. Other than that, the pre-load tension of the spring can also be adjusted. Users can fine-tune the overall riding experience the way they prefer with this set.
The springs offer a Hi-Tensile performance with minimal spring distortion. In one test, the distortion was less than 0.04%. Besides that, the treated surface enhances the performance and durability even further.
Lastly, the set comes with the required tools for adjustments and inserts. The installation process is relatively easy as well. Considering all of this, we've listed this on our list of best suspension for daily driving list.
Pros
Adjustable height
Excellent build quality
Easy installation process
Comes with tools and inserts
The pre-load tension of the spring can also be adjusted
Cons
No installation guide included
The units might need some modification to fit perfectly in some cars
9. SCITOO Coilover Suspensions Shock Struts Kits
Do you own a Lexus or a Toyota Avalon or Camry? Are you looking to upgrade your stock coilovers but do not want to skimp on the overall comfort and control?  Then this set from SCITOO is the perfect one for you.
Let's talk about compatibility first. This kit will perfectly fit Lexus ES350 models that are from 2007 to 2009, 2006 to 2011 for Toyota Avalon and Toyota Camry models that came out in between 2007 and 2011.
With that aside, let's dive into the features. After installing correctly, these units will enhance the overall stability significantly. Other than that, it will give the driver optimal control in most of the tough road scenarios.
The performance does not degrade that much, even under heavy load. It will dampen the vibrations that occur in most of the tough terrains and offer a comfortable overall driving experience.
Besides that, the strut's height and the height of the camber plate of the units are adjustable. The package comes with the tools required for adjustments as well. While the front strut has a 8-kg spring retention, the rear one has one with 6 kg.
The overall construction of the units is pretty solid too. This durable construction will enhance the control over the vehicle even further and offer a redefined driving experience to the user.
Lastly, because of the pillow top ball mount, it will effectively lower the noise that often occurs during tuning. Also, they will enhance the steering response of the vehicle.
Pros
Tools included
Improved overall stability
The ride height is adjustable
Increased control and responsiveness
Fits most of the Avalon, Lexus, and Camry models
Cons
Does not come with a manual
The colors chip off relatively fast
10. Skunk2 541-05-4720 Pro-S II Coil-Over Spring
If you are an owner of Acura Integra or Honda Civic, then you will not even have to go through the rest of the units that are within our list. These are the best daily driver coilovers that you can spend your money on for your vehicle.
One of the highlighting features of this unit is the vehicle-specific valving that it comes featured with, which means you will be able to make subjective and proper adjustments to your vehicle. With this appropriately installed, you will sign yourself up for the best ride you can ever have.
Other than that, they offer an excellent overall grip. That means that you will have total control over your vehicle on the road. These coilovers will also reduce the possibilities of body roll, which makes them perfect for all-terrain driving.
The springs will allow you to adjust the vehicle height as well. With the four springs installed, you will be able to make your four-wheeler a lowrider if you want to.
As we have said earlier, these are a perfect fit for the Honda Civic and most of the Acura Integra models that are out there. The installation process is also simple and straightforward. It does not require any professional skills or personnel. If you follow the guide correctly, you will not have any hassles at all.
With that said, lets come to the downsides. These springs require a little more fine-tuning after the first installation. That means you are not getting the install and ride experience with them.
Pros
Superior grip
Excellent handling
Simple installation
Height adjustments
Vehicle specific valve system
Cons
Factory tuning is not that effective
Requires additional manual adjustments
Verdict on Best Coilovers for Daily Driving
Out of all the units that we looked into, if you are looking for something premium, you should go with the BC Racing BR Series. Other than that, if you are looking for something that has an excellent value proposition and offers a substantial upgrade over the stock ones, then the Skunk2 is the one for you.
With all that, we hope that our list has made it easier for you to choose the best coilover. We would like to wrap it up here by wishing you good luck and hoping for your utmost safety on the road.
Best Coilovers for Daily Driving Buying Guide
Not satisfied with the suspension of your vehicle? Want to make your vehicle handier? If you are a daily driver, you know the answer to your all question is a set of "coilovers." You should arrange a coilover to sort out all these problems. However, arranging a good coilover is not a piece of cake if you don't keep basic ideas about it. You need to keep some basic things before going to make a purchase. Don't worry!
This article will be talking about all the basic ideas that you need to have before going to purchase a coilover. So, what are you waiting for? Let's dive into the article.
I am assuming you as a newbie and I will talk about the very basic things. So, let's start with what is the coilovers? How many types of coilovers are available.
What are Coilovers:
Basically, coilover means a coil spring that covers a shock or a strut. coilover is the short form of "coil spring over shock." The main purpose of using a coilover is to improve your vehicle's performance and making your vehicle handier.
Types of Coilovers:
There are three types of coilover available in the market. Have a glance at the types of coilovers.
Coilover Sleeves:
Coilover sleeves resemble lowering the spring. The difference is that the coilover sleeves are adjustable with the height. There is lots of option for you with a variety of lengths and rates. Coilover sleeves do not have a shock or strut. It comes with top mounts and installed on existing shock. Coilover sleeves are entry-level suspension upgrades. It comes with a camber kit and offers a low price.
Non-shock Adjustable Coilovers:
The most attractive feature of this non-shock adjustable coilover is the ability to adjust the height. Non-shock adjustable coilovers are a full-bodied coilover that comes along with shocks. The shock is not adjustable though. This means the rebound, compression, and stiffness adjustments are not into your hand.
Shock Adjustable Coilovers:
Shock adjustable coilovers bear almost all the features of non-adjustable coilovers. The only difference between these two is the "shocks." The shock was adjustable and perfectly dials into the suspensions in the shock adjustable coilovers. The shocks will allow you to have a smooth compression and rebound. The stiffness is also adjustable.
Spring and Shocks:
The springs of a coilover are designed for absorbing energy from any bumps the wheels encounter. The energy is gained from the spring compression. Whenever the absorbed energy is finished, then the stored energy gets released forcing the down again. Spring will also decrease body roll, brake diving, and acceleration squatting.
The duty of shocks is to control and dissipate the energy which is created from the springs as a result of converting it to heat energy. Then the heat energy is cooled by the internal fluid passing through the small holes in the piston head of shocks. In the absence of shocks, the energy will continue to compress and decompress again until the energy completely diffuses.
Spring and Valving Adjustability:
One of the most important reasons behind purchasing a set of coilover is for lowering the chair. The lower center of gravity will experience better performance and decreases excessive body roll. The important properties of a high-quality coiliver are the ability to adjust for the ride height, damping and spring preload. Adjusting a coilover makes your vehicle a more handy and perfect ride height for your application.
Top mounts:
The top mount of a coilover is the thing that holds the bolts at the top of the coilover. This mounting system is known as Top Mount. In the middle of the mount and strut-assembly, there are two separate types of bushings, pillow ball or rubber type.
Twin-Tube vs Monotube Damper:
The twin tubes normally use an outer and an inner tube, twins if you wish. The duty of the inner tube is to hold the piston shaft, valve and oil while the outer tube holds nitrogen gas. The twin design allows more suspension and also enhances the ride quality.
On the other hand, the monotube dampers need to hold the shock and gas in one tube, separating the liquid from the gas with a floating piston. The monotube has the ability to holds more fluid, better heat dissipation and also improved responsiveness comparing to the twin-tube.
This was all about the parts and duties of a coilover. Without this, you need to make sure a few more features in your coilover while purchasing the coilover. These are:
Height adjustment:
Adjustable height is one of the most important features that you need to keep in mind. This means, how much depth the coilover can add to your vehicle. This feature varies from product to product so make sure your coilovers have adjustable height capabilities while purchasing.
Compatibility:
Another important feature to make sure for a comfortable ride while buying is compatibility. You will find some coilovers available in the market are not vehicle-friendly. Better keep in mind that you have to purchase a coilover that is vehicle-friendly.
Installation method:
You will find some coilovers can be installed manually and some need professional hands. If you are good with tools and also want to save money, then you can go for the coilover that does not need professional installation. You will get all the instructions on the manual that come with the coilover.
Best Coilovers For Daily Driving FAQ's
Are Coilovers Good For Daily Driving?
Although many people find coilovers uncomfortable for daily driving, adjusting the coilover can make it possible for comfortable daily driving. In fact, coilovers are used for making ride quality more enhanced and comfortable. However, you have to install the coilover properly first. An improper installment can ruin all the comfort.
What Is Coilover?
Coilovers are automobile suspension devices used for improving the handling quality of cars. It is called a coilover because it is basically a spring coiled over a shock absorber.
What Is The Best Brand Of Coilovers?
BC Racing, Function & Form, Tein, Eibach, Air lift etc are some of the top coilover brands. Check our best coilovers 2021 list, you'll find your desired one.
Coilovers Are Good For What?
In a word, coilovers are good for increasing the performance of the vehicle and making a comfortable ride.
Are Both Coilovers And Shocks The Same Thing?
Kind of. Not actually the same. Coilover is a type of shock along with minor adjustments.
What Are The Differences Between Springs And Coilovers?
The springs are a bit unique and do not provide any kind of variety. Again, coilovers make the ride height easier, pre-loading the spring, rebounding and damping the lock.
Should I Install Coilovers Or Lowering Springs For Daily Driving?
Considering all the aspects, coilovers are much better comparing with lowering the springs. It is always recommended to go for a coilover rather than going for spring but if you want to go for a cheaper way, lowering springs are the perfect choice for you.
Do Coilovers Lower The Car?
Your answer is yes. The coilovers used to replace the entire factory strut and also include the dampening and height adjustment.
Are Lowering Springs Bad For My Car?
No. Actually, what happens the gravity center gets lower, which enhances stability in the time of  driving.
How Much Will A Coilover Lower My Car?
In general, the coilovers can make your vehicles lower between 0.5" to 3.5".
Is A Coilover A Smart Choice For Off-Roading?
Yes. Coilovers are for off-roading as well as driving.
How Much Time Is Needed To Install Coilovers?
It depends on you. If you are an experienced person, then the installation process is not supposed to take more than an hour.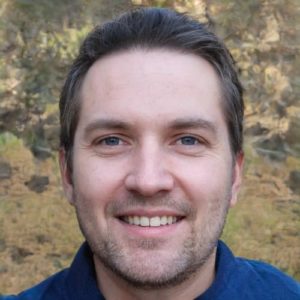 I'm Daniel Galbreath, founder of OffRoadersWorld.
I spend my spare time writing on this website, OffRoaders World. I share my thoughts and reviews on different types of gears, share tips sometimes. This website is specially created and regularly updated basically to help other folks like me when I started to solve the various problems they face, specially when they go off-roading.