Last Updated on August 10, 2022
The best gps for off road jeep
If you are looking for off road jeeps and you don't have the time to shop around then just go for this one. Overall, its performance and build quality are unparalleled.
Every GPS navigator serves a specific purpose. Some might be made for city tours, some for high-way travel. That's why you must find the right kind of GPS for your off-road adventures.
What you need is a navigator that gives accurate directions, has off-roading trails preinstalled, and most importantly, works well offline. It must be mountable to your jeep as well. Hence, we've researched around the market and tried to find the best GPS for off-road jeep that offers all the benefits we stated above. Check it out below!
Top Rated Off Road GPS for Jeep
4 Best GPS Navigation System for Off-Road Jeep
Getting lost in the middle of nowhere can be a frightening experience. We all need a GPS to guide us through the trails. For that reason, after doing our research, we've gathered the top four!
Garmin Overlander, Rugged Multipurpose Navigator for Off-Grid Guidance
The Garmin Overlander, in short words, is a direct product of modern-day technology. It has a 7″ colorful touchscreen that will give you detailed directions on each turn while you're on a journey.
You can off-road anywhere using this GPS, as long as you're in the terrains of South America and North America. I know! Quite a wide range, huh!
Moreover, you can also download supplementary maps from the Garmin official app and save them on your GPS. Not only that, but to keep these additional maps, the Overlander provides internal storage of 64GB with an option to sync those data on all your devices.
This GPS should be a delight for campers as it comes preinstalled with campsites marked on the map. So, you don't have to look for cell signals deep in the woods anymore.
Moreover, jeeps are heavy vehicles compared to other off-roading vehicles. Guess what! This guide will navigate you, keeping in mind all those factors.
The Garmin Overlander navigates based on your ride's weight, height, and length so that you don't end up on a road that you're not permitted in. Furthermore, mounting this navigator is also easy as it includes a powered magnetic mount and an adapter that is compatible with RAM.
Furthermore, the Overlander can also pair the GPS with Satellite Communicators for text messaging two-ways under a pre-purchased subscription. The communicator also includes weather forecasts and interactive SOS.
Therefore, no tension if you're lost in the wild with no cell service; the Garmin Overlander is right there to save you! You can also choose your navigator from two color options of black and tan. This is surely one of the best navigation system for off roading.
Pros
Topographic maps marked with public boundaries
Offline access to campsites
Touch screen
Covers large area
Internal storage provided
Cons
Cannot import third-party maps
Low battery life of 3 hours
Bad Elf 2200 GPS Pro (Black/Silver)
When they say old is gold, they're right. The Bad Elf GPS Pro is a classic GPS guide that can connect to up to 5 devices at a time. It will help you navigate on any device that has a Bluetooth connection. Moreover, its 2" LCD screen comes with backlights so that you don't gauge out your eyes at night trying to guess your GPS status.
The most fulfilling thing about this GPS is its extra-long battery life of up to 35 hours with data logging. If you connect it to your phone with Bluetooth, it will support you for about 16 hours which is also pretty decent. As a result, you can go on adventures on your jeep for the whole day and still not have to care about the GPS dying.
With rough travel comes rough use. Well, worry not, as the Bad Elf GPS Pro is also waterproof and rugged to ensure durability. Besides, it comes with both a mini USB cable and a vehicle charger for charging. It is also very lightweight and small in size, so you can always carry it in your hands while off the car.
The GPS pro also has a data logger that can store your position history of more than 90 hours. This data can also be transferred to your phone or tablet anytime using the Bad Elf Utility app.
In addition, safety is not a concern with the GPS pro, as you can always share the location records with friends and family once your phone stores them.  Finally, the Bad Elf GPS navigator comes in two variations of colors- black and silver.
Pros
Lightweight
Satellite map
Easy to use
Long battery life
Datalogging available
Cons
Low durability
Backdated technology
Garmin Drivetrack 71- in-Vehicle Dog Tracking and GPS Navigator, 010-01982-00 & Friction Mount
The Garmin Drivetrack GPS navigator is the perfect device to use for your off-road jeep navigation. With its 6.95" screen, this navigator provides a pinch-to-zoom touchscreen display. It also has a dog tracker installed so that if you go on long trails with your pet, they are easy to track.
Now coming to the Drivetrack's main features, it has an incredibly accurate off-road GPS navigator with remarkable connectivity. The screen can show you detailed topographic maps of the U.S. and Southern Canada even when offline. It also includes a 1-year free subscription to the Garmin Birdseye satellite imagery.
Not only the off roads, but this GPS also covers the actual streets of North America and shows their traffic updates. Furthermore, it updates its maps and software for an enhanced and up-to-date experience when connected to wifi.
On the other hand, hands-free calling is available over Bluetooth if you want to communicate with your friend who got off the car to run an errand.
This product also comes with a friction mount for perfectly fitting the GPS to your jeep dashboard. Moreover, the mount has a non-skid bottom to ensure stability and flexibility.
It can work on any dash due to its pliable base, and its lightweight makes it easily transferrable. Also, the integrated arm of the friction mount can hold storage when folded. Undoubtedly, this is one of the best off road gps navigation system.
Pros
Off-road and street maps
Gives traffic updates
Friction mount
Hands-free calling
Useable even while charging
Cons
Loses connection randomly
Magellan TN1710SGLUC TRX7 Off-Road Navigator
First released in 2018, the Magellan Off-Road Navigator comes with a 7″ touch screen display. It has over 160,000 preloaded Off-Highway Vehicle (OHV) routes making off-roading adventures a smooth sail. Moreover, you can always set the display to satellite map view.
The topographic map of this GPS is in 2D, whereas the terrain map has an option of 3D view. You will also get turn-by-turn direction for both trails and streets. In addition to that, when at a stop, you can save, mark or add waypoints to the navigator. This gives you the liberty to customize your journey.
A great inclusion to its features, the Magellan navigator is absolutely waterproof. Unfortunately, the battery life is pretty short, but saving your trails on this navigator makes it a convenient device. Besides, you can always save starting point to find your way back.
Sadly, many customers have complained that this navigator can sometimes be extremely slow. Regardless of that, the Magellan GPS gives great service. Moreover, its display comes in two colors/views, i.e., TRX7 Trail and Street GPS.
Pros
Smooth touchscreen
160,000 OHV routes
Can add waypoints
Able to save new trails
Great signal network
Cons
Not user friendly enough
Lags
Verdict
All the navigators above were each better than the other in various ways. That's why choosing the best GPS for an off-road jeep was more challenging than ever. But we have succeeded in coming down to one.
Our top pick was the Garmin Overlander Multipurpose Navigator! Like we said in the beginning, each GPS is made to serve a specific purpose. And this one fulfills ours wholeheartedly. It covers a wide range of terrain, has additional storage, works well offline, shows public property borders, and you can even add additional maps.
Moreover, a convenient feature of this GPS is its preloaded camping site marks. In conclusion, the Overlander will suit your off-roading trips perfectly.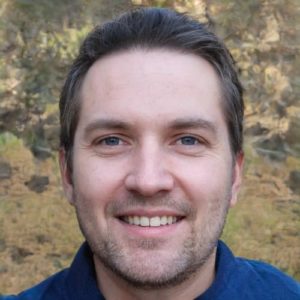 I'm Daniel Galbreath, founder of OffRoadersWorld.
I spend my spare time writing on this website, OffRoaders World. I share my thoughts and reviews on different types of gears, share tips sometimes. This website is specially created and regularly updated basically to help other folks like me when I started to solve the various problems they face, specially when they go off-roading.