Last Updated on July 6, 2021
The Best Trailer Hitch Deer Hoist
If you are looking for trailer hitch deer hoist and you don't have the time to shop around then just go for this one. This hoist has all the features to be the best one. Build, stability, and weight capacity, all boxes checked!
Deer hoists these days are coming with lots of upgrades. If you're not aware of it, let us tell you that nowadays, deer hoists are coming with a thicker stainless-steel body, solid base, and ergonomic handles.
While you literally had to fight reattaching your deer hoist to your trailer again and again as it used to fall off, you won't have to bat an eye if you can get yourself the best trailer hitch deer hoist.
Besides, getting a good-end deer hoist means you'll be able to carry a dead deer worth 400 LBS of weight at least. Want to get your hands on the perfect trailer hitch-mounted deer hoist? Read the reviews.
5 Best Trailer Hitch Deer Hoist
Alright, so you want to get hunting. You have your gear and truck ready, and now you need a trailer hitch deer hoist. The problem is you searched for one and got bombarded with thousands of results. You can relax, here are only the top 5 you need to care about.
HME Products Truck Hitch Game Hoist – Top Pick
Without wasting your time, let's get to our top pick. This one has all the features the best trailer hitch deer hoists should have for your receiver hitch. Build, stability, and weight capacity, all boxes checked!
Let's start with the build first then. It's made from steel, which should give you an idea of what to expect. The durability of this thing is fantastic, and it will be a while till you need to buy another one.
Speaking of being strong, the weight capacity for this one is 400 LBS. The rope is stainless steel with an included gambrel handle, which you can use to dress game animals easily right on the field.
It will stay perfectly stable, thanks to the adjustable support foot, and will also join with your vehicle with ease. A powerful winch makes working with this one easy too.
As a safety feature, the winch uses a mechanical brake. That can help you avoid accidents like the load slipping from it. You need to manually lift the load/game though, there are no motors, but the handle is ergonomic.
Pros 
Durable steel build gives you longevity
Ergonomic handles, that's easy to turn and use
Very stable base and also flexible, so you don't need to worry about it toppling over
400 LBS of capacity means it can handle heavy loads
Easy to attach to the vehicle
Cons 
ECOTRIC Truck 2″ Hitch Hoist
Not to be outdone by our previous model, this ECOTRIC truck hitch deer hoist has a lot of cool features, which also make it a great choice.
The first thing you will notice is the swiveling shaft. It can rotate 360 degrees, which makes working with the game easier than ever. You can rotate it, and if you need it to be locked in place, the locking pin system will come in handy.
What about the durability then? It's made from steel tubing with steel corner supports which gives it exceptional robustness and will hold up to heavy loads in your truck bed with ease.
Speaking of heavy loads, the maximum capacity is 400 LBS, which is the same as the previous one. This makes it perfect for big game like deer.
We love the ease of use and just how well it fits quite a lot. It will easily fit the 2-inch class iii or class iv hitch of your truck locks in place, thanks to the locking pin.
You will need to assemble the thing when you first get it. This brings us to our only gripe with this thing. The instructions aren't as clear as we would like them to be. There are some parts mentioned in the manual which aren't actually needed to assemble.
This can be confusing for inexperienced people and first-timers. But having said that, the assembly isn't still too difficult, and the minor inconvenience you face for the instruction manual isn't much of a bother given how good this ECOTRIC truck hitch game hoist is.
Pros 
Durable steel build that will last you a long time
Swiveling shaft makes working with game easy
400 LBS weight capacity is perfect for heavy loads and game
Fits your truck easily and conveniently
Cons 
Assembly instructions are a bit confusing
Also Read: List of pickup truck hitch mount bike racks
Bigfoot Camo Deer Hoist
If 400 LBS weight capacity isn't enough, then this receiver hitch from Bigfoot Camo deserves a close look. It has a 600 LBS capacity, which is quite an impressive number.
Adjustable, durable, and easy to use. That more or less sums up this hoist. Let's get into the details now. This one is, hands down, one of the strongest hoists you can buy right now.
The cable is made from braided steel, which gives you superb durability, and the shaft itself is very strong enough too. Poorly made hoists can sometimes bend, and even the cabling can snap. And if that happens, it isn't going to be a good day for anyone.
Thankfully, you don't need to worry about those things with this one. One thing is for sure, durability is certainly its strong suit.
Thanks to that durability and the solid choice of build materials, this hoist has a maximum capacity of 600 LBS. If you have been paying attention, that's the highest so far on this list. And it has a powerful winch too!
So whatever game or meat you hang, it will be just fine. Given it's not over 600 LBS, of course.
Other cool features include all the essentials like a 360-degree swiveling shaft, which makes working with game animals very convenient. You can just turn the thing around and work on a different part of the meat.
On top of all these, add the fact that it's easy to use and can be assembled in just minutes; you quite easily have a winner in your hands right here. Now your hoist is the best deer hanger for skinning your game!
Pros 
Superb durability, thanks to its construction and steel cable
600 LBS weight capacity works for large game animals
Swiveling shaft makes it easy to work with all kinds of game
Easy to assemble and fit makes your day easier when operating it
Cons 
Might be too overkill for some people
KUAFU Deer Game Hoist
Durability? Check. Swiveling shaft? Check. Easy-fit? Check. What else do you need from the best deer lift? Well, not much really. Plus, this hitch mounted deer hoist has a maximum capacity of 400 LBS.
Powder-coated steel construction that will hold up to the elements is one way of summarizing this hoist. Another way would be just to say it does just the basics and does it well.
We love the swiveling shaft, which we have seen on almost all the ones we reviewed so far. It's just a very convenient feature to have and makes working with meat or game much easier.
Speaking of working with game or meat, you can use this hoist to skin and age meat with ease with this one. Just hand the meat and do what you need to do. And the pin locking system also makes sure it stays put when you need it to.
With a 400 LBS maximum weight limit, KUAFU Deer Game Hoist isn't the top-spec in this best game hoist for deer list but is still comparable with most of the other models we reviewed so far. So, we don't really think that's much of a problem.
Pros 
Durable steel build gives you longevity
400 LB capacity is plenty for working with game
The swiveling shaft is very convenient to use
Easily fits 2-inch hitches
Cons 
A bit difficult to assemble
Viking Solutions Rack Jack II
With a name like Viking Solution, you would expect this one to be the best receiver hitch deer hoists on this list. Well, while it doesn't have the highest capacity, it's actually very durable and has all the hallmark features of a good hoist.
The Rack Jack II from Viking Solutions has the lowest capacity compared to all the ones we reviewed. But don't rule it out as an option just yet. If you want something smaller and don't need a heavy-duty hoist, this one makes perfect sense.
It's easy to use with a simple design that has the winch and boom built as the same unit, so you don't need to tread cables and align pins.
Installation is easy as well. All you need is to follow three easy steps, and you are ready to get going.
And of course, you get things like a solid construction and a full 360-degree swivel. Honestly, we wouldn't even recommend you buy a hoist that doesn't have a swiveling feature. Otherwise, it will make working with your game, whether your skin or age, really difficult.
All in all, this is a good option for those who don't need the heaviest maximum capacity but also don't want to skimp on features and durability.
Cons
Durable build quality that will last a long time
Machine pull doesn't jam or bind
Very easy to install with only 3 simple steps
300 LBS weight capacity is great for those who don't need the extra weight
Cons 
Not meant for heavy-duty use
Wrapping Up
So, there you have it. Now you don't have to beat yourself up about choosing the best trailer hitch deer hoist for yourself. Just pick from this list, and you should be all fine.
If you're still not sure which one to pick and you need a suggestion, let us tell you about our choice. The HME Products Hitch Hoist is certainly the overall best trailer hitch game hoist and also our top pick, even though it's a bit heavy. But if you need something with less weight capacity, then Viking Solutions Rack Jack II is a good choice as well.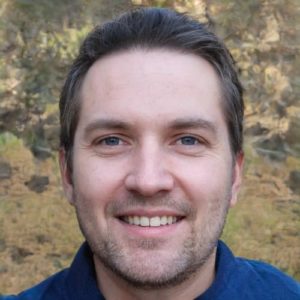 I'm Daniel Galbreath, founder of OffRoadersWorld.
I spend my spare time writing on this website, OffRoaders World. I share my thoughts and reviews on different types of gears, share tips sometimes. This website is specially created and regularly updated basically to help other folks like me when I started to solve the various problems they face, specially when they go off-roading.