Last Updated on June 22, 2021
The Best Power Inverter for Trucks
Our thorough research has made us conclude that the GIANDEL 2000W Power Inverter 12V DC to 110V 120V AC is our top pick out of all the inverters available in the market. This inverter includes all the best features to make it a desirable item at an affordable price. A detailed review of this product will be found below.
Life on the road can be quite boring for truck drivers if they only have their truck and its built-in stereo system as the company. From time to time, they might miss the comfort of watching television while relaxing on their cozy sofas. To solve this problem, truckers can easily install the best power inverter for trucks.
This device will allow them to plug in laptops, televisions, and other electronic devices and enjoy them inside the truck while not driving. There are different types of inverters available in the market. To make things easier for you, we have listed down the best ones available in the market.
10 Best Power Inverters for Trucks
Out of the numerous inverters that you can find in the market, we have picked out the best 10, that you won't regret purchasing:
1. GIANDEL 2000W Power Inverter 12V DC to 110V 120V AC
Keeping this in mind, this inverter is designed to be thin and small, while providing the same power output as any other large-sized inverters out there. Therefore, you will get the same results while utilizing a smaller space.
This inverter allows you to connect multiple devices with it despite its smaller size. And you also have the flexibility to choose the power outlet for this inverter. For example, you can either connect it to a standard battery used in a truck or use a solar panel.
Although some trucks might not come with a solar panel, it's a nice option when your truck has one. It saves your battery from extra duress.
This inverter puts customer convenience at the top and, therefore, has the feature of a wired remote control. Using this remote control, you get the chance to have full control while being in a comfortable position. Once you plug in this controller, you won't have to repeatedly move towards the inverter to press its buttons.
Also, the inverter is capable of giving a power output of 2000 watts and can endure up to 4000 watts without suffering from overheating or outrage issues. Its internal parts are well-protected against fuses, which ensures its longevity.
Pros
Capable of enduring up to 4000 watts of power
Small and slim in size
Has an LED display capable of showing power outputs
Protected against overloading
Cons
Has only 2 AC outlets
Requires an adapter to connect more devices
2. AIMS 3000-Watt, 6000-Watt Peak Power Inverter
For example, this equipment can generally support a power output of 3000 watts and can endure up to 6000 watts at its peak. Also, the inverter is extremely lightweight as well.
Not just trucks and other vehicles, you can use this inverter in boats and during camping as well. It even has a backup power source to support it. Not only this, but the inverter itself also has dual outlets in addition to a USB port.
Therefore, you can make use of the USB port if you want to connect more than two devices. Apart from this, you also have the option to directly connect devices to the terminal block of the hardware and use it to its full capacity.
To give you the convenience of using the inverter from a comfortable position, it also includes the option to connect a wired remote control to it. Not only this, but the inverter can be also be used to run lights, computers, and even medical equipment.
In the event of a power blackout, the device can switch to AC power from a DC one using a battery. This inverter is also available in a range of sizes to accommodate users of all types. It is compact and capable of fitting into small spaces within your truck. The internal parts are also well-protected against short circuits and fuses.
Pros
Supports a peak power of 6000 watts
LED indicators
Along with two main outlets, has a USB outlet
Capable of using both AC and DC power
Cons
A limited number of outlets
No screw outlets available to support mounting
3. Ampeak 1000W Power Inverter 12V DC to 110V AC
Hence, it is our budget pick for this list. Coming onto its features, this device can support the power of up to 1000 watts.
Although 1000 watts isn't as high as the previous picks, it is still good enough to support electronic devices in a truck. Moreover, to provide you with the maximum convenience of application, you can control it using remote control while being 20 feet away from the main equipment.
The peak capacity of this inverter is 2000 watts. This ensures that no harm will be done to the device even if the power sometimes reaches above 1000 watts.
Furthermore, the inverter is capable of converting DC to AC and can be powered by using either DC cables or an AC battery. You can directly connect it to your automobile's battery when you do not have access to any DC cable.
Thus, the inverter is fully mobile and can even be used during camping. You can also use a solar panel to extract power for this device. And lastly, it has a mini slip fuse that included protecting its internal parts from damage from any unwanted power blackout.
Pros
Budget-Friendly
Equipped with a smart digital display
Alerts you when it reaches its voltage capacity
Can be controlled using a remote
Cons
Only supports power of 1000 watts
Peak power is only 2000 watts
4. Samlex America PST-2000-12 PST Series Pure Sine Wave Inverter
You can also use this inverter to carry out heavy-duty works over a prolonged period without any overheating or damage.
This inverter has minimal low interference, which makes it very convenient to use. Moreover, it can operate using both DC and AC current. The voltage capacity, while using a DC power source, ranges from 10.7 to 16.5 VDC.
On the other hand, the AC outlets can be powered by using your vehicle's battery. Not only this, but the internal parts of this equipment are also well-protected against untimely fuses and short circuits.
Even if the device endures over-voltage or gets overheated for any reason, its universal protection circuit will ensure that no major damage is done to its core components. The AC outlets included in this system are protected by dual GFCI, which increases the longevity of the device.
Lastly, there is a temperature-controlled fan included within the equipment to assist in lower energy consumption.
Pros
Compatible with both AC and DC current
Highly efficient
Includes a temperature cooling fan to enable lower energy consumption
Safe to use
Cons
Supports only up to 2000 watts
Equipment connected to the inverter tends to produce a buzzing sound
5. Tripp Lite Power Compact Inverter
Having a power capacity of 3000 watts, the inverter is capable of supporting various types of electronic devices on the road. Although this capacity is lower compared to some other picks mentioned on this list, it is good enough to be used in a truck.
The manpower source used by this inverter is the battery that remains within an automobile. You don't need to buy anything extra to run this device. The capacity of this device is more than enough to support a TV, DVD player, or even a coffee maker.
Therefore, if you are interested in going on a road trip, you can take this inverter along to dispel your boredom during the journey and provide a source of entertainment.
The equipment comes with four different AC outlets that can support a voltage up to 120 V. You can use any 12-volt battery to power these outlets. You can also use a DC power source if you have access to it.
Not only this, but the inverter is also extremely lightweight, making it very easy to carry and place in a convenient position. When the inverter is not in use, it turns off automatically to prevent unnecessary wastage of power.
Pros
Compact and lightweight
Contains 4 AC outlets
Capable of supporting a peak power of 6000 watts
Compatible with different types of electronic devices
Cons
Connected devices might make a buzzing sound
Cannot power microwave ovens
6. AutoExec AUE10014  Power Inverter
Although the inverter's power capacity is extremely small, due to its two in one application as a desk as well, you can use it in your truck or RV to work on your laptop.
The power capacity of the inverter included with the car deck is only about 200 watts with a maximum peak rate of up to 400 watts. This means you can only connect a single device at a time to not overload the inverter at once.
Therefore, this inverter is applicable for situations that do not demand heavy-duty use, but rather require a small amount of power for working with a laptop or a tablet with a keyboard while on the road.
Since a desk is provided with the inverter, you can easily mount your laptop or tablet on this desk and connect it to the inverter. There is a security strap included with it to prevent the laptop from falling off when the truck is on the move.
So, you can simply secure your laptop on the desk and work without the hassle of having to repeatedly keep it from falling or getting displaced due to movement. The work station on the desk is also equipped with a nonslip pad that prevents keyboards and the connected devices from slipping off.
Pros
Two in one car desk with an inverter
Suitable for connecting a laptop or tablet device
Allows the user to work on a laptop without hassle
Nonslip worktop provided over the inverter to secure the devices on top
Cons
Cannot be put into heavy-duty use
Only supports a peak power of up to 400 watts
7. POTEK 3000W Power Inverter  DC 12V to 110V AC
The power providing capacity of this inverter is quite good and up to the mark. You will get an output of 3000W under normal conditions and a peak power of 6000 watts.
If you are planning to go on a long road trip, you can take this inverter with you without any worries. It has 4 AC outlets along with 2 USB ports that allow you to connect a variety of devices to it.
In fact, it is also capable of converting DC current to AC current and vice versa. As a result, you will be able to run equipment like an air compressor, refrigerator, and water dispenser with it.
You can even drink coffee by plugging in your coffee maker with this inverter. Moreover, the device is protected against different voltage related issues like over-voltage and under voltage problems.
Not only this, overheating won't damage the internal parts of the equipment as its insides are well-protected against high temperatures. It also includes cooling fans to prevent overheating when the temperature rises beyond 104 degrees.
Pros
Cooling fan included
Supports peak power of 6000 watts
Compatible with car batteries
Well-Protected against voltage issues
Cons
Not compatible with some modern electronics
Needs to be used with caution to prevent repeated voltage overruns
8. Boost 3000 W Continuous 6000-watt Peak 12v Dc to 120v Ac Power Inverter
This automotive power inverter, too, has undergone various power tests by the company and has proven to withstand a peak power of up to 6000 watts.
The regular power holding capacity of this inverter is 3000 watts. But it can also endure more power up to 6000 watts under special circumstances. Not only this, the inverter comes with remote control of its own to help you control the device from a distance according to your convenience.
On top of this, it also includes on and off buttons to prevent misuse of energy when not in use.
When the battery of the device is running low, it is designed to shut down automatically on its own. This prevents any unwanted energy waste or damage to the internal parts of the machine.
Besides, the internal core components are also protected against overloading and overheating. Its digital screen gives a readout of the power output at all times to provide further protection.
Pros
Remote control included
Digital reader available
Peak power of 6000 watts
Shuts down automatically when the battery is low
Cons
The fan tends to run all the time even when the temperature is normal
Might stop working if subjected to frequent overloading issues
9. Xantrex PROWatt 2000 Inverter, Model# 806-1220
With such a wide array of different types of applications available, it is a great purchase worth every penny spent.
To keep an eye on the power consumption and voltage outputs and inputs, you can easily check its built-in digital display system. This system alerts you when the power goes above the permitted level.
Moreover, the standard power capacity of this inverter is 2000 watts, which is good enough to support different types of electronics during a road trip.
Apart from the above-mentioned merits, the device also includes built-in USB ports. It automatically shuts off when the voltage is below 10.5 VDC and thus protects the internal parts of the system.
On top of this, an alarm rings under such circumstances. The device is also well-protected against over-voltage issues when the voltage runs over 15.5 VDC. Lastly, it has two GFCI AC receptacles that increase its efficiency furthermore.
Pros
Supports different types of electronics
Alert system for low voltage
Well-Protected against glitches
Contains two GCFI AC receptacles
Cons
No remote control
Limited number of AC outlets
10. BESTEK 2000W Power Inverter
This inverter is no exception to this standard set by the company. In fact, it is one of the best power inverters for truck drivers.
Coming onto its features, this inverter can accommodate a power of 2000 watts while enduring a peak of up to 4600 watts at its maximum capacity. It is also capable of converting DC current to AC current continuously without any interruption.
Not only this, unlike some of the other picks of this list, but it also contains three 110V AC outlets that offer you the flexibility to connect more devices with the inverter.
The inverter can support various heavy load devices like refrigerators, TV, floodlight, and laptops. It can even be used to recharge your cell phone or tablet. You can carry it as an emergency power source during your camping trips.
Moreover, it is equipped with six 50A fuses, which protect its internal parts from electric short circuits and overheating. There is also an alarm system to alert you against an imminent crisis due to overloading or voltage issues.
Pros
LED alarm system provided
6 fuses to protect against short circuit
Made of aluminum to provide maximum durability
Can convert DC to AC
Cons
Tends to make noise
Inconsistent service quality
Verdict
An inverter is a necessary item in a truck to dispel boredom and help the driver have a source of entertainment. Usually, these inverters are equipped with multiple outlets that can be used to connect several electronic devices.
We have listed down and reviewed the ten best power inverters for trucks on this list for your convenience. However, sometimes even ten can be a lot of options for some.
So, to narrow it down further, we highly recommend you pick the GIANDEL 2000W Power Inverter and the Xantrex PROWatt 2000 Inverter. The reason behind choosing these two is their consistent performance quality and their variety of features. Both of these inverters can give you maximum satisfaction without any trouble while in use.
And if you are worried about your budget, then you can pick the Ampeak 1000W Power Inverter, which is priced conveniently and can support basic electronic devices.
Frequently Asked Questions
What are the most reliable power inverters for trucks?
Check the truck power inverters we reviewed above, you'll get your answer.
What is the job of a power inverter?
A power inverter is a special type of device which can be used to power electronic devices while on the move or in a remote area. It is capable of converting DC current to AC current and can thus help to run televisions, laptops, refrigerators, and other devices. It gets its power from a battery.
What is the use of a power inverter?
A power inverter helps you to run various electronic devices while you are out camping or on a road trip in your truck or RV. It enables you to run machines like microwave ovens, TV, etc. to give you the convenience of home while being away from home.
Can using a power inverter impact my vehicle's battery?
If you use the power inverter while your vehicle is stationary, then it can easily drain out the vehicle's battery. However, connecting the inverter to the battery while the vehicle is on the move puts no adverse impact on the battery, and it remains in perfect condition.
What is the use of a fan in a power inverter?
Overheating can damage the internal parts of an inverter and render it useless. To prevent this from happening, the thermal fan is used to cool down the inverter when it becomes overheated due to prolonged use.
Is it possible to connect multiple batteries to a power inverter?
Yes, it is possible in some cases. If you are using a high voltage inverter capable of supporting multiple devices, then you can use two or more batteries to support its operations.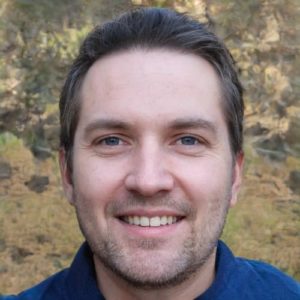 I'm Daniel Galbreath, founder of OffRoadersWorld.
I spend my spare time writing on this website, OffRoaders World. I share my thoughts and reviews on different types of gears, share tips sometimes. This website is specially created and regularly updated basically to help other folks like me when I started to solve the various problems they face, specially when they go off-roading.