Last Updated on June 13, 2021
Keeping the right recovery gears with you is very important if you own a car. If you are an off-roader, then it becomes an unwritten rule that you must follow. A kinetic recovery rope is one of those gears. It will come in handy when you have a stuck vehicle to deal with.
Some people prefer snatch straps for the job, but a kinetic rope will offer you a lot more. For starters, the kinetic rope stretches during the pulling to reduce stress from both recovery and recovered vehicles. Plus, the stretched part also holds pulling force to make the job smoother.
Smittybilt is a renowned name in the four-wheeler equipment industry. They are in the market for over 65 years now. They have over 2000 different vehicle-related products currently serving worldwide customers. In the off-roading gear industry, Smittybilt is a name you can always trust.
In this article, I am going to review 2 of their recoil recovery rope that we think might interest you. If you are looking for a recoil recovery rope, then stay with us on this journey. Your search might come to an end after reading this.
Smittybilt Recoil Recovery Rope Review
Smittybilt Cc122 Kinetic Recoil Recovery Rope Review
Smittybilt Cc122 recovery rope can be a great addition to your recovery gear collection. It has all the right elements to make a smooth pulling operation every time you use it.
The first thing to notice about a recovery rope is exactly how much weight and pressure it can tolerate. The Smittybilt Cc122 passes that barrier with a whooping breaking strength of about 60,000 lbs. That break limit covers small ATVs, UTVs, and all the way to large trucks. It can pull all of them without breaking a sweat.
This rope has a 1.25" diameter when the length of the rope is 30 feet. 1.25'' diameter ropes can handle a large truck at ease.
During the pull, this rope will stretch up to 30% to reduce the stress for the recovery vehicle. That ensures there won't be any harm to the vehicle due to the tension of the rope. It will pull the stuck vehicle effortlessly as the stretched part stores kinetic energy to help to pull.
They used Nylon 66 and different heavy-duty materials to build this top-quality recovery rope. The use of Nylon makes it a flexible option. It also looks good visually because of Nylon. The best part is that this rope is abrasion resistant, so it will stay with you for a long time.
The rope can fight against rough weather as it is waterproof and withstand  UV rays.
It comes with a storage bag that will come in handy on an off-road trip.
Now for the last part, I want to point out that this one is a bit pricey option. It does have a lot of features that separate it from the rest of the brands though.
Pros
It can cope up with any weather
The rope stretches and stores kinetic energy
A monstrous break limit
Comes with a storage bag
Cons
Smittybilt Cc121 Recoil Recovery Rope Review
This rope has half of the break limit compared to Smittybilt Cc122. It is rated as 30,000 lbs break limit. That is enough to handle something like a large pickup truck. You can't use it for large trucks though. Unlike the Smittybilt Cc122, this one will take care of the smaller jobs for you.
The diameter of the rope is 1 inch and this one is also 30 feet long. The diameter ensures strength and durability. The length will help to keep some safe distance between the recovery and the stuck vehicle.
The building material of this one is the same as the Cc122. They used Nylon 66 along with other heavy-duty material to make it durable and attractive at the same time. For better elasticity and strength, each rope is made of 2 woven strands.
This rope can stretch up to 30% to ensure that the load doesn't cause stress to the recovery vehicle. That stretched part stores some kinetic energy to help in the pulling.
This rope is built to deal with rough weather conditions too. It is water, UV rays, mildew, and abrasion-resistant. So, you can use it wherever you want without worrying about wearing it down or damage it.
The Smittybilt special storage bag is included with this one too. The storage bag is a nice addition in my opinion. It solves the carrying problem for frequent off-roaders as well as keeps the rope well organized.
The price tag for this one is very reasonable considering all the advantages you are going to get.
Pros 
Good quality material used
Very elastic and can stretch about 30%
Strong enough to pull some serious load
Weather-resistant
Reasonable price
Cons
No rubber coating or protection used on the loop ends
Verdict
A recoil recovery rope comes into play when the load is just too much for a snatch strap to handle. Other than that, many people like a recovery rope because of the stretching ability. That reduces stress during the operation.
Now if you want to buy a recovery rope, then the first thing you should consider is what kind of load you are going to deal with. Pulling a large truck will require the strength of the Smittybilt Cc122 as it has a break limit of 60,000 lbs. It will cost you a bit high but that's the price you have to pay for an effortless pulling operation.
For a smaller job, Smittybilt Cc121 is the rope you need. It can handle small to medium jobs smoothly and will save you some bucks too.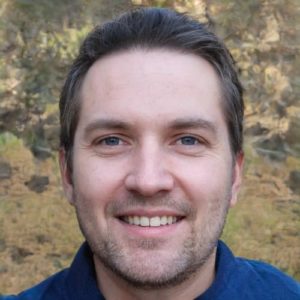 I'm Daniel Galbreath, founder of OffRoadersWorld.
I spend my spare time writing on this website, OffRoaders World. I share my thoughts and reviews on different types of gears, share tips sometimes. This website is specially created and regularly updated basically to help other folks like me when I started to solve the various problems they face, specially when they go off-roading.