Last Updated on June 22, 2021
While there are many types of vehicles for regular use, ATVs (all-terrain vehicles) are definitely for adventurers. Think of it as a four-wheeler bike or a low-key jeep.
What's even better is that they have these available for people of all ages, including young kids.
But as fun as ATVs can be, they are also an investment to make, and trying to decide which one to get for yourself or for a loved one can be confusing.
This is when an article like this one can come in handy. Below are detailed Tao Tao ATV reviews so that you can not only know more about these vehicles but can also confidently purchase the right one.
Our Top Pick: The TaoTao ATA-110B1 Kids 110cc Sport ATV is a great option for younger riders because not only does it have great power, it also has a built-in speed limiter plus a remote-controlled shutdown mechanism for added safety.
Not to mention its affordability and proportional quality, this makes the perfect present for adventurous kids while also ensuring their safety outdoors.
Best Tao Tao ATV Reviews
Let's look at some examples of quality ATV's (for both adults and kids) that are available on the current market.
TaoTao Adult Size Rhino 250 ATV Reviews
Our first pick is a Rhino 250 ATV from TaoTao. This is a full-sized ATV meant for adults. It has a 200cc engine (average for an ATV) and a manual clutch. This ATV also has a dual brake system, which means that the failure of one of the brakes will not be an issue.
It also has a speed limiter to make sure that you are not overdoing the speed. The vehicle has 4 gears with the benefit of reverse. And the independent shocks on this ATV also help make it a comfortable and safer drive.
The print on this one is a cross between snakeskin and camo, with green and orange traces of color. But the body is mostly black, so it will not stand out and draw attention to you on the road.
This 420 pounds heavy ATV is advertised as an all-terrain vehicle so you can take it with you on your most challenging adventures. The ATV also had molded utility racks on its front and back, which are easy to reach during driving, with leftover space for tying down any cargo or game.
You might wonder why a full-sized ATV will have a speed limiter. This is because this particular vehicle can be used by anyone above 16 years of age, so parents of underage users can still set a limit on the maximum speed.
Pros
Can be used by anyone over the age of 16 years
Has a speed limiter for safe driving
Suitable for any kind of trail
Muted colors and minimal look
Has utility racks on the front and back
Features a dual brake system for extra safety
Affordably priced ATV
Cons
All parts required may not come with the package or not be fully assembled
You may need to tighten the bolts before driving it first
Also Read: Recommended ATV Battery for Winch
TaoTao ATA125D 4-Wheeler Automatic Engine ATV Reviews
Moving onto something suitable for smaller humans, let's take a look into TaoTao's ATA125D automatic ATV. Because it is meant to be used by kids, the most important thing to mention would be the fact that it comes in 5 color/design options.
To add extra safety for younger users, this ATV has great front suspension and strong rear suspension, plus a durable braking system. The quad has a fully automatic transmission for ease of use, as well.
In order to assemble the parts which do not come already installed, you might want to get someone to help you who has mechanical experience (if you yourself don't have it).
While it can reach speeds over 30 mph, the ATV does not have a speed limiter. This means that parents will have to supervise their kids while they ride the quad since there is no way to restrict the speed of the vehicle itself.
However, this is still a great way for kids to explore the outdoors or become comfortable handling a vehicle for a low cost. The price cannot be beaten, especially considering what a good gift it makes for younger kids.
Pros
Great for kids aged 5 to under 15 years
Front and rear suspension make the ride safe
Durable braking system helps avoid unexpected situations
Fully automatic transmission for easier use
Affordable but unique recreation for young kids
Cons
Some parts (like bolts or carburetor) might malfunction with regular use
Does not have a speed limiter that parents can adjust
TaoTao ATA-110B1 Kids 110cc Sport ATV Reviews
Another ATV option for kids is Taotao's ATA-110B1 quad. This has a 110cc engine, which is quite powerful for kids' ATV. It also comes in a number of color options such as green, blue, pink, silver, red, and black, as well as in a few different design patterns.
As with most kids' ATVs, this one has a speed limiter that can be used by supervisors to adjust the maximum speed that the quad can reach. You can also use a remote controller to shut down the ATV.
Being fully automatic is also what makes it a great option for young kids, ages 5 to 10 years. You will have to assemble some parts of it, though, as it does not come ready for use right away.
While this is quite an affordable product, some parts may wear out quicker than others and will need to be replaced. However, with careful use, you can make it last a long time, and it can be a great way to introduce younger ones to the outdoors.
Pros
An affordable and enjoyable gift option for kids
Speed limiter helps make the driving experience safer
110cc engine is just powerful enough to not make it dangerous
Can be shut down using remote controlling
Fully automatic transmission
Cons
You will need professional assistance to assemble it
Some parts may wear out quickly and need replacement
TaoTao UTILITY ATA-125D – 110cc ATV Reviews
Another 110cc engine ATV from TaoTao is their Utility ATA-125D model quad. This comes in a range of color and design options for young users to choose from.
The tires measure 16 inches in diameter, while the overall dimensions are 50 inches by 33.5 inches by 38 inches. When it is delivered, it comes in a metal crate and is already 70% assembled.
However, it would be best to get professional help in order to install the rest properly and safely. The seat is at a height of about 25 inches, and the distance between the ground and the ATV's body is 3.5 inches. It has a reverse mechanism and an automatic transmission.
As with many ATV's meant to be used by kids, this one is also quite affordable and a popular purchase among parents of kids aged 5 to 12 years. A quad like this one can make kids feel like they are driving a vehicle of their own, but it does not need any sort of registration or license.
This is also quite safe for use as it has a speed limiter that parents can adjust to decide what the quad's maximum speed will be.
Pros
Comes 70% assembled, so there is less to do for you before use
Mid-range price makes it a good quad option
Great for helping kids become familiar with the outdoors (or the backyard)
Safety ensured thanks to the speed limiter
Not too big so can fit into most garages easily
Cons
May be difficult to start the ATV
Can wear down easily with regular or extensive use
TaoTao Bull 150cc Adults ATV Reviews
This one is TaoTao's 150cc four wheeler quad for adults. It features a 4 stroke, single-cylinder, 150cc engine that is air-cooled and is automatic with a reverse option.
The front tires have diameters of 23 inches, while the rear ones measure at 22 inches in diameter. Overall, this ATV has a length of 69 inches and width and a height of 42 inches and 43 inches. The seat is located about 32 inches off the ground, and the ground clearance is at 5.3 inches.
Its automatic transmission makes for a quick and easy starting of the ATV. You might find that warming it up for some time before the first use helps it run a lot smoother. This ATV also has a front hand drum brake and a rear foot hydraulic disc brake for added stability. Its maximum speed is about 40 mph.
You may need to tighten any pre-assembled bolts to make sure that they are stable, and some parts would perform better if replaced with more quality alternatives. This is a budget ATV, after all, and will require some maintenance to keep its form.
Pros
Dual brake system means you can use one in case the other fails
A great ATV for adults within a budget
Can last a long time with non-regular use and maintenance
Perfect for all sorts of terrain, no matter how uneven
Automatic transmission makes the driving experience more comfortable
Cons
Available in a limited number of colors
Bolts need to be tightened pre-use to avoid vibration, noise, and accidents
TaoTao ATA-125f1 Full Size Semi-automatic ATV Reviews
Our last entry on this list is a full-sized ATV from TaoTao. This model is the ATA-125f1 one and is a semi-automatic quad for adults. It has a 125cc partially automatic engine (as the name suggests) with a reverse mechanism.
The quad also has dual brakes, which means that you can rely on one of them if the other somehow fails. This makes for a safe driving experience, especially on unusual terrain.
Its independent shocks make the riding experience more comfortable and make it a perfect ATV for rough and uneven terrains. The quad has an electric start mechanism.
This ATV weighs 400 pounds, which is pretty standard for a full-sized quad. Even though it is for adults, this ATV also has a speed limiter, which you can adjust if someone younger is going to be driving it.
As with most quads, this one will also come mostly pre-assembled, but there will be some parts that you will need to install by yourself or with the help of a professional.
When assembled, the longest side of this ATV is 61 inches. Its seat height is 33 inches, while the ground clearance is 5.3 inches high. The maximum speed for this ATV is around 45 mph.
Pros
Has a speed limiter option for ensuring safety
Dual brakes mean that you can rely on one brake if the other ever fails
Independent shocks make it comfortable for all terrains
Comes mostly assembled so that you have to spend little time preparing it
Cons
The battery may wear down quickly
Available in only a couple of color options
Verdict on Tao Tao Atv
We have seen a good number of ATVs reviewed above, where there are options for both kids and adults to choose from. All of them will make for great recreational vehicles and enjoyable time.
However, if we had to pick one from each category, the one for adults would be the TaoTao Adult Size Rhino 250 ATV, and the one for kids would be the TaoTao ATA-110B1 Kids 110cc Sport ATV.
The Rhino 250 quad is great for adults and teenagers as it has a lot of power but also comes with a speed limiter in which parents of underage people can adjust to set the maximum speed reachable.
As for the ATA-110B1 quad for kids, this is pretty much the perfect budget ATV for younger users as it features maximum safety and also a good amount of power to give kids a sense of adventure in the outdoors.
All that said, no matter which quad you pick from the above Tao Tao ATV reviews, you will be sure to have a good time with it, given that you assemble it properly and maintain it regularly.
Tao Tao Atv Guide
Tao Tao Atv Maintenance Tips
Before going into the core section, let me tell you about actually what ATV is.
The ATV also is known as quad, quadricycle, three-wheeler or four-wheeler. This type of vehicle is suitable for all-terrain. Without it, this type of vehicle is signified by the ANSI (American National Standards Institute) that is equipped with a single seat for the operator, handlebar for controlling and usually travels on low-pressure tires.
So, like other vehicles, your Tao Tao ATV needs some maintenance. That's why you need to follow some basic maintenance tips. You can follow these maintenance tips:
Always inspect your vehicle's bolts and nuts, if you find the bolts and nuts are loose, you need to tighten them.
Before every ride, don't forget to check everything that is related to your vehicle's brakes.
For avoiding accidents, you need to check the grip.
It is better to take the WD-40 with you while riding.
At last, clean your ATV after each ride.
Common Tao Tao ATV Problems
However, although the Tao Tao offers you a good range of excellent ATV, still there are some common problems that the owner's face.
It may happen that you are facing difficulties while starting your ATV. In this case, it is recommended to spray starting fluid a bit directly in the carb.
Without it, cleaning the carburetor is really a tough job to do.
Frequently Asked Questions
Which country does produce the Tao Tao?
Tao Tao is a Chinese product. China used to produce Tao Tao ATV.
Is Tao Tao ATV good?
According to me, taking all the factors into consideration, I will say that the Tao Tao ATV is good. It will provide the best value for your money.
How fast the 125cc ATV is?
To be honest, the speed capability of an ATV is approximately 25 MPH. Whatever your ATV will hold a speed governor. So, you will be able to customize the speed to lower by about 5 MPH.
Will there be any effect on ATV due to rain?
Your answer is no. The rain will never break or hurt your Tao Tao ATV while riding in the rain. Basically, the ATVs are used for off-roading and trail purposes. Without it, this type of vehicle is suitable in tough terrain like sand, mud and dust without having any problem.
Is there any way to make my ATV faster?
Yes. There are some ways for making your ATV faster like trying a K&N filter or putting brand new four tires.
How fast a 110cc ATV can go?
At best, you can go approximately 40 to 50 miles per hour.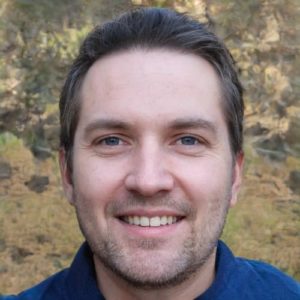 I'm Daniel Galbreath, founder of OffRoadersWorld.
I spend my spare time writing on this website, OffRoaders World. I share my thoughts and reviews on different types of gears, share tips sometimes. This website is specially created and regularly updated basically to help other folks like me when I started to solve the various problems they face, specially when they go off-roading.