Last Updated on August 5, 2022
The best fender flares for Toyota tundra
This set is packed with innovative features such as the injection molding technique. It can be customized and it's made to last for decades. All of these great features combined with such an attractive price point certainly qualifies it to be labeled as the top pick on our Toyota Tundra fender flares list.

One of the easiest ways to bump up the appearance of your Toyota Tundra is certainly equipping it with a good fender flare set.
Apart from adding style to your vehicle, equipping such an object will help to protect your tires and vehicle from damage, mud, scratches, and other issues.
Since we're aware that the market is now filled with too many options, we understand how difficult it is to find the right product.
In order to help you overcome the hurdle, we have researched and found the best fender flares for Tundra. If you're interested in learning about them, continue along with us.
Best Fender Flares for Toyota Tundra
In this section, you'll find the top 3 fender flares set that will cater to different individual's needs. Go through them properly to ensure that you're selecting the ideal product for you.
1. Tyger Auto TG-FF8T4178 Bolt-Riveted Style Fender Flare Set
First of all, we wanted to introduce you to a super affordable option. Despite being affordable, the TG-FF8T4178 is packed with some great features that can definitely give other premium options a run for their money.
Firstly, this device has been created by using its innovative injection molding technique. This feature helps to significantly enhance performance when it comes to collision avoidance.
Secondly, to create this gadget, Tyger Auto has used anti-aging polypropylene. This material is extremely flexible in nature, which allows it to absorb shock without losing integrity. Additionally, it also increases the durability of the overall kit. Moreover, it's also UV resistant.
Now, installing this set is actually very convenient. Whether you're a professional or an amateur, you'll be able to hook them up on your own without giving too much time and effort.
One of the best features of this fender flare set is that it's incredibly good-looking. It'll, without a doubt, add style and charisma to your vehicle. Black in color, it sports a very smooth matte finishing, which gives it a premium look.
However, if you want to customize it to suit the color of your vehicle, you can always have it painted. All in all, all of these great features combined with such an attractive price point certainly qualifies it to be labeled as the best Toyota Tundra fender flares set.
Pros
Budget-friendly
Easy to install
Stylish design
Injection molding technique
Anti-aging polypropylene
Highly durable
Can be customized
Cons
No significant cons found
2. PIT66 Toyota Tundra Fender Flares
If you're in search of heavy-duty, aesthetic looking fender flares for Toyota Tundra, then you should definitely check out the fender flares by PIT66.
To start off, this set of fender flares were designed to add appeal to your vehicle. It features a special injection molding process to add style while also protecting the vehicle.
With this kit, your vehicle's going to get a distinct off-road appearance.
The UV-resistant material helps extend the life of your vehicle by protecting your tires from mud, scratches, sand, and other elements.
Well, the bold size and construct of this set of fender flare are perfect for keeping the sides of Tundra safe. This product will also help keep the body safe from the impact of any accidents.
Setting up this gear will not give you any hassle. In fact, during our research, we found that this is one of the easiest sets of fender flares to install in a Tundra. While it's super easy, it's also not the easiest to deal with. What we mean is that the hardware included might be slightly complicated to use.
That being said, the fitting of this kit is amazing. You won't have to bring any adjustments or anything as it was made to be the perfect fit.
Pros
Perfect fitting
Easy to install
Additional tire coverage
Aesthetic looking
Highly durable
UV and scrape resistant
Impact-resistant
Cons
Hardware provided needs improvement
3. Bushwacker 30909-02 OE Style Fender Flare
Next, we have the 30909-02 by Bushwacker. This oversized set of fender flares is perfect for anyone who enjoys going road trips or has to use rough or muddy terrains.
One of the biggest disadvantages of driving a Tundra is that the oversized tires tend to get the vehicle very muddy. Keeping this in mind, Bushwacker created this gear that strictly keeps mud from splashing on the vehicle.
The installation process is very fast and effective. And the set includes all the necessary tools and hardware needed. Moreover, it doesn't require you to drill into the vehicle either.
Now, this set of fender flares is extremely stylish. If you're into OEM design, then this one is definitely the right choice for you. You can install it as it is, or you can paint it to suit the color of your vehicle.
Upon our research, we found that by using high-grade material, Bushwacker was able to create an impact-resistant set of fender flares. It's also resistant toward scratch, wear & tear, and UV rays, thereby guarantying a highly durable product.
Pros
Holds superior ability to stop mud from splashing on the truck
Very durable
Resistant to harsh weather elements
Fast installation
Can be customized
Cons
Verdict
We hope we were able to present you with enough information for you to be able to purchase the best fender flares for Tundra. We don't like to play favorites, but if you're confused between these amazing sets, then we'll recommend that you go for the Tyger Auto TG-FF8T4178.
This set is packed with innovative features such as the injection molding technique. It can be customized, and it's made to last for decades. Also, it's very affordable. Good luck with your purchase!
Video: Toyota Tundra Fender Flare Install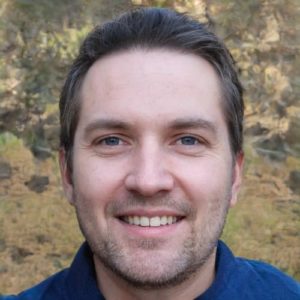 I'm Daniel Galbreath, founder of OffRoadersWorld.
I spend my spare time writing on this website, OffRoaders World. I share my thoughts and reviews on different types of gears, share tips sometimes. This website is specially created and regularly updated basically to help other folks like me when I started to solve the various problems they face, specially when they go off-roading.