Last Updated on August 10, 2022
The best trailer hitch for honda odyssey
If you are looking for a Honda odyssey trailer hitch and you don't have the time to shop around then just go for this one. Overall its performance and build quality are unparalleled.

The Honda Odyssey from the legendary brand Honda is a luxurious minivan with a 7-passenger capacity and plenty of cargo space.
It's a multi-functionality car with a wide selection of family-oriented technological conveniences. Based on its almost perfect crash test results, it stands as one of the safest minivans in the market.
This is a sturdy vehicle built to handle impressive amounts of interior and exterior loads. In case you are interested in hauling trailers, this post is designed to help you find the best trailer hitch for Honda Odyssey.
We did intensive research and keenly analyzed a range of products to understand how they pair and perform with this vehicle. Dive right in and take a peek at our top 5 picks.
5 Best Trailer Hitch for Honda Odyssey Reviews
Honda Odyssey models were first released in 1994. The most recent version is the 2018 Honda Odyssey, which is a heavy-lifter designed to brag of an outstanding towing and lifting capacity. This is still a pretty new ride, considering that it was released in spring 2017.
It is yet to generate an extensive reference of hitch receiver options that perform well and fit its frame perfectly.
Fortunately, our intensive research helped us unveil these top 5 models that are guaranteed to match your Honda minivan.
1. CURT 13068 Class 3 Trailer Hitch, 2-Inch Receiver, For Honda Odyssey (Top Pick)
If you want the best hitch for your Honda Odyssey, it makes sense to depend on products from a respected brand like Curt.
The Curt 13068 Class III trailer hitch is uniquely designed to comply with Honda minivans towing abilities, and it boasts of a gross trailer weight of 3500 pounds and a vertical tongue weight of 350 pounds.
This is a Class III hitch, which means it can handle as much as 8,000 pounds pull weight. In case you need to haul more load than your car is designed to handle, you need to use a proper weight distribution system. Just ensure that it fits into the class 3 weight limit.
Furthermore, this unit comes with a 2″ hitch receiver that allows easy installation. No drilling or welding is necessary during the installation process, which also makes removing the hitch quite straightforward.
Curt hitches are made in the USA, and they boast of excellent craftsmanship that enhances both safety and longevity.
This model in specific is expertly welded and has gone through rigorous tests to ensure it fits the Honda Odyssey minivans perfectly. It is made from top-quality steel and features a weatherproof powder finish.
Pros
3,500 lbs GTW and 350 lbs VTW
Class III hitch with an 8,000-pound pull weight capacity
Solid steel construction with a weather-resistant finish
Engineered with a Honda Odyssey specific design
Easy to install
Installation hardware Included
Made in the USA
Cons
The exterior paint comes off after a while (may need repainting)
2. Reese Towpower 44174 Class III Custom-Fit Hitch with 2″ Square Receiver opening, includes Hitch Plug Cover
Here is yet another perfect hitch for the Honda Odyssey. Like the CURT 13068, this model has gained user's approval for its easy installation that requires no drilling. Something that truly stands out is that it comes with a hitch plug cover for a clean and neat setup.
This is a thoroughly tested product that matches the industry's strength, safety, and overall quality standards. While it can fit a decent array of SUV vans, light trucks, and passenger cars, it is custom made to match the frame of Honda Odyssey models.
At a glance, you can tell that this is a well-made, heavy-duty piece of gear. It has all-steel construction and offers a vertical tongue weight of 350 pounds and a gross trailer weight of 3,500 pounds. The standard 2" receiver makes pairing it with your Odyssey a breeze.
Pros
Custom-fit for Honda Odyssey models
350 pounds VTW and 3500 pounds GTW
2″ square receiver tube opening included
Comes with a hitch plug cover
Fatigue stress-tested for maximum safety and strength
Coating for ultimate protection against weather elements
Cons
Somewhat tricky to install
3. CURT 13703 Camper Hitch Adjustable Trailer Hitch
The quality of Curt hitches is irreproachable. These products go through Curt's quality assurance processes of robotic welding, cleaning, and finishing. One of the almost-perfect hitches you can go for is CURT 13703. You can choose between the frame-mounted style model and the bumper-mounted unit.
Both versions of the hitch come with all the hardware you need for a quick and effortless setup. This class III receiver has a vertical tongue weight capacity of 350 pounds and a 3,500 pound gross trailer weight capacity. Such specs make it a perfect match for the Honda Odyssey.
If you need a versatile trailer hitch, this is one of the best choices you have. It has a standard 2″ receiver and can fit frames as wide as 72 inches. This makes it perfect for hauling average-sized cargo, including boat trailers, utility trailers, personal boats, and dirt bikes.
Overall, this hitch provides a dependable extension to ensure you enjoy the ultimate RVing experience each time you hit the road.
Pros
3,500 lbs GTW and 350 lbs VTW
Versatile with a standard 2″ receiver
Easy and fast to install
Can fit frames as wide as 72″ with its adjustable width
Thoroughly tested for unrivaled towing safety and reliability
Sturdy construction with a rust-resistant exterior coat
Made in the USA
Cons
Some users find the installation process challenging
4. Draw-Tite 75270 Max-Frame Receiver
The draw-Tite 75270 is a fabulous product, sturdy enough to help you tow a trailer and sufficiently robust to support the weight of cargo carriers and bike racks.
It has a durable construction, and an e-base and powder coat finish for excellent weather resistance. Better still, this unit is rigorously tested for safety and reliability.
There is more to this 44-pound product than just its sturdy steel built and stylish finish. It also boasts of a versatile mounting approach that ensures the different hauling needs of Honda Odyssey owners are met.
The class II receiver with a standard 2-inch opening offers a 3,500 pounds gross trailer weight capacity. Even though its 5,000 pounds weight distribution capacity could be a few steps down in power from our Top Pick Model, the CURT 13068, this is still plenty of power to get you on the road.
Pros
Round tube design (pretty stylish)
Bolt-on approach
Easy installation
Rigorously tested to meet industry standards of safety
Versatile and ideal for towing cargo carriers, bike racks, and trailers
Fully welded for unmatched strength and durability
Cons
Sits slightly lower than the bumper
5. CURT 13370 Class 3 Trailer Hitch, 2-Inch Receiver for Honda Odyssey
As we wrap up our best trailer hitch for Honda Odyssey reviews, let's look at the Curt 13370. This is a model we highly recommend if you need a sturdy trailer hitch that will not break the bank.
Everything from the heavy-duty construction to the performance of this hitch ensures that you get the best value for your money.
This is a heavy-duty hitch with a weight capacity of 3,500 pounds. As a class III trailer hitch, it offers an outstanding weight distribution capacity of over 5,000 pounds. To ensure your towing safety, make sure that whatever you want to haul is within the class III weight capacity.
Overall, this is a custom-made hitch for Honda Odyssey models. It is built for versatility and fits in with a 2″ hitch receiver. You can use it for all kinds of towing applications because it accepts cargo carriers, bike racks, tow hooks, and ball mounts.
Pros
3,500 pounds GTW and 525 pounds VTW
Easy to install and remove
Steel built and powder coated exteriors for enhanced durability
Supports clips, pins and ball mount for towing
Engineered with a Honda Odyssey specific design for a custom fit
Open-back receiver for stress-free cleaning
Made in the USA
Cons
The shipment packaging could be better
Verdict
Have you ever realized that it's often the overlooked products that brag of the best features and designs?
While there is no denying that sometimes the most popular item is the best, it always pays to give the lesser-known models the attention they deserve.
That said, we picked the Draw-Tite 75270 as our best overall trailer hitch for Honda Odyssey. It's stylish with a round tube design, and it features a robust, fully welded steel construction for unrivaled strength and durability.
Moreover, it is versatile enough to accommodate towing of trailers, cargo carriers, and even bike racks.
 Honda Odyssey Trailer Hitch Buying Guide
Finding a hitch that is a perfect fit for your Honda Odyssey is easier said than done. Apart from ensuring that a unit will fit your minivan's frame, you also need to affirm that it can cater to your hauling needs.
Let's go straight to analyzing the three essential features to consider when searching for a high-performance trailer hitch.
Hitch Receiver
The receiver is the central part of a hitch, and it is designed to accept rear-mounted accessories such as cargo pads, hitch balls, and bike racks, just to mention a few.
In this case, sticking to models with the standard 2-inch receivers is ideal because they can safely mount on any Honda Odyssey model. Such hitch receivers are uniquely designed for SUVs and trucks, not to mention that they tend to be more versatile than their 1.5″ counterparts.
Hitch Class
The hitch class indicates the maximum weight capacity of a hitch. It dictates not only the gross trailer weight and vertical tongue weight capacity, but also the weight distribution weight capacity.
If you have average towing needs, then a class II hitch would be ideal for you. However, a class III hitch has a weight distribution capacity of 8,000 pounds and offers a better load carrying and pulling limit ideal for the majority of trucks, SUVs, and minivans.
Weight Capacity
Even sturdy hitches have a limit that dictates how much weight they can carry or pull without failing. Typically, the gross trailer weight (GTW) and the vertical tongue weight (VTW) will gauge how much a hitch can handle.
When towing, it is good practice not to overwhelm the weight carrying and pulling abilities of your hitch. Make sure that the GTW and VTW of a hitch can cater to your unique hauling needs.
From our list, the CURT 13370 Class 3 Trailer Hitch scores the highest in terms of overall weight capacity. It is a class III hitch with a weight distribution capacity of over 5,000 pounds. Its GTW stands at 3,500 pounds, and it has a maximum tongue weight limit of 525 pounds.
Frequently Asked Questions
How much weight can a Honda Odyssey pull?
Compared to other car models such as the Nissan Rogue or Subaru Forester, the Honda Odyssey can pull more weight. Our research shows that it can handle up to 3,500 pounds as long as you use the right trailer hitch.
Are there any safety towing measures I should keep in mind when towing with a Honda Odyssey?
To ensure you remain in control when driving, avoid speeds higher than 55 mph. When backing up your trailer, don't let it bend towards the towing car by more than 90 degrees. It is also necessary to set your tongue weight to about 10-15 percent of your trailer's overall weight.
Do I need professional assistance to install a hitch?
Not necessarily. A decent number of models, especially the ones on our list, are designed for ease of installation. Just follow the instructions on your user's manual and ensure that you have the right tools for the job.
Is the Honda Odyssey the minivan with the highest towing capacity?
No. Minivans like the Dodge Grand Caravan, Chrysler Town & Country, and even Volkswagen Routan have a towing capacity of 3,600 pounds. The Honda Odyssey does not fall far behind with a towing capacity of about 3,500 pounds.
Can a Honda Odyssey minivan haul a camper?
This minivan is an excellent choice for families that love going for long road trips. It can tow a camper, although it is imperative to remember that it can only pull between 3,000 and 3,500 pounds.
Any attempt to push these limits could pose safety concerns. To remain on the safe side, see to it that the dry weight of a camper is 20-30% lower than your car's maximum towing capacity.
Final Words
Phew – we've come to the end of our best trailer hitch for Honda odyssey reviews. We hope that you can find the perfect unit for your ride on our list. Before money changes hands, take your time to go through our buyer's guide.
Happy camping!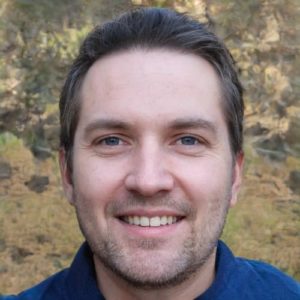 I'm Daniel Galbreath, founder of OffRoadersWorld.
I spend my spare time writing on this website, OffRoaders World. I share my thoughts and reviews on different types of gears, share tips sometimes. This website is specially created and regularly updated basically to help other folks like me when I started to solve the various problems they face, specially when they go off-roading.