Last Updated on August 11, 2022
The best 3 point quick hitch
If you are looking for a 3 point quick hitch and you don't have the time to shop around then just go for this one. Overall its performance and build quality are unparalleled.
When it comes to making your farm machinery reach its fullest potential, attaching a hitch for doing regular tasks around the fields in the shortest time is your best bet.
Not only do they make changing tractor implements much easier but also cause less damage to your soil.
That being said, a 3-point hitch system is now a standardized feature that nearly every tractor manufacturer has adopted for efficient farming.
Other than experiencing stonking productivity in your agribusiness, the best 3 point quick hitch is going to be the game-changer for you.
Can't wait to get yours?
We are reviewing five incredible hitch systems for tractors right below to give you a head start!
Best 3 Point Quick Hitch Reviewed
Below we are listing down a few 3-point quick hitch systems ready to turn the tractor in a multi-purpose power tool you simply can't do without!
1. Pat's Easy Change Category 1 Hitch System
Pat's Easy Change Hitch system takes an innovative approach to the regular 3-point hitches you see everywhere. No changes are required for either the tractor or the farming implement. This basically changes the lift arms from the standard ball system to a hooked system.
It allows you to hook the implement to the lift arms. The hitch system attaches to the arm's end by a pin, which is placed through the ball and a U-bolt.
This way, you do not have to move or even lift the heavier implements for attachment into a certain position. We think that it's an applaudable take on the tractor and implement connection, an easy one for that matter.
The installation is straightforward and takes only a moment before you can get started, thanks to its bolt-on feature. This Category 1 hitch is 4-inch tall and 1-½-inch wide. Its top link remains flexible for accommodating for various implements other than Mowers or Bushogs.
Hooking up equipment, which is not level, is fairly easy. The hitch also accepts post hole diggers for your convenience.
If you've been dabbling in cultivation for a while, you'll know that post-hole digging, tilling, or doing loader works require a category 1 tractor for the best performance.
This category 1 hitch by TradeGear is compatible with your 20HP to 50HP tractor. You'll quickly catch up with the hitch geometry and attach implements faster than ever.
Finally, this category 1 hitch works with 2-inch to 3.25-inch tall lift arms. You can pair it up to lift arm systems with a ⅞-inch hole. Its high-quality steel will withstand many heavy implements and maintain a sturdy grip.
Pros 
Flexible use
No necessary changes for the implements
Includes three sets of category 1 lynchpin washers
Easy to install
Cons 
2. Pat's Easy Change Category 2 Quick Hitch System
A category 2 quick-change hitch system will take your farming game up a notch and will be of serious help in your agricultural implementations. Pat's Easy Change is a reputed name in the hitch system aisle without a doubt but the category 2 hitch is sure to blow your mind.
For starters, you can use this one for implements, which are initially incompatible with quick-hitch systems. This is because it turns the lifts arms into an innovative hook system and leaves your 3-point hitch flexible for connecting every farming implement available.
Although the 3-point quick hitch is designed to make 3-point implements easy to attach and remove, this one does so much more than its alternatives. Its adjustable top link accepts mowers, rotary cutters, Bushogs, and a wide range of tools to make your job much more comfortable than before.
The hitch system also features a patented stabilizing system. And the fact that it is made to serve universally manufactured compact and utility tractors should really put your mind at ease because incompatibility with the tractor itself is out of the question.
Moreover, three sets of category 2 lynch pin washers are included in the box. Just like the installation, maintenance is also a breeze with the Pat's Easy Change hitch system.
You might have already gone over plenty of tractor quick hitch reviews, but if your tractor is of a category 2 type, then a category 2 hitch will suit your purposes the best. Cat-2 hitches are sturdier and heavier than Cat-1 hitches.
They are made for tractors having horsepower from 50 to 90. These categories are simply there to define the pulling and lifting capacity of the hitch. However, this one would be way too powerful to use for regular garden tractors.
Pros 
Ideal for tractors up to 90 horsepower
Works with quick-hitch incompatible implements as well
Easy to follow instruction manual
Comes with lynch pin washers
Cons 
Some implements might pop out of the hooks
3. Titan Attachments 3-Point Quick Hitch
This quick hitch system by Titan Attachments is going to give you the best of both worlds with its compatibility with both category 1 and 2 implements. On top of that, its flexible top hook makes the installation process as easy as it can be!
Nowadays, category 1 and category 2 tractors are the most common ones; not to mention, there's a crying need for top-notch 3-point quick hitch systems considering the comfort they bring to your daily life as a large-scale farmer.
You definitely need to switch among a good lot of implements for tending to your fields. Titan Attachments made it possible for the hitch to receive both categories with this incredible product from their 3-point hitch line.
Fit the Quick Hitch to the 3-point lift arms, put on or remove your farm implements in a moment. Thanks to the top link, which not only adjusts manually to your needs but also pairs up with lever locking pins for a safe, expeditious job at the farm.
The unit is designed especially for receiving cat-1 implements. It also accepts cat-2 ones, but you need to use conversion bushing on the lower link pins before that. If you use a cat-1 tractor, no additional bushing is required since the quick hitch is going to fit nearly every tractor with 50 horsepower or below.
Lastly, its superior steel construction makes it our top-favorite quick hitch for the price. With a 60-pound weight and exceptional materials in the making, its whopping 32″ ×9″ ×24″ profile does justice to its versatile use in your farm.
The hitch system can lift items weighing as chunky as 3000 pounds. That being said, tasks at the farm are going to be easier to maintain, and they will take a much shorter amount of time to finish!
Pros 
Maximum weight capacity is 3,000 lbs
Receives both cat-1 and cat-2 implements
Steel construction
Fits most category 1 farming implements
Cons 
4. Titan Attachments Category 1 3-Point Hitch
A heavy-duty quick hitch goes a long way when you need your tractor to do extensive work such as moving huge dirt piles, levelling driveways, or simply digging post holes or spreading fertilizers. You can pair up a wide range of 3-point implements with this Titan Attachments quick hitch and get the value of your money.
To begin with, category 1 comes right after category 0, which basically denotes a garden tractor. Make no mistake, cat-1 tractors are impressively efficient and versatile. When coupled with the best quick hitch for a tractor, you can expect your years-old farming buddy to reach unbelievable heights.
When it comes to putting your tractor to work, you may use multiple implements on the same day to cut down your time. For this very reason, you shouldn't eliminate the idea of swapping your implements after one task is done.
The whole process can be painfully time-consuming if you're not equipped with a highly functional, sturdy, and versatile, quick hitch like this one.  Titan Attachments presents their premium category 1 3-point hitch to save you from trouble.
The product has been redesigned to be compatible with quick hitch configurations and now flaunts a standard 2-inch trailer receiver. It's made of premium steel, and then the exterior is powder-coated for that added durability and permanence. And as for the dimensions, from top pin to the bottom pin, this quick hitch runs 15 inches.
From the start of the pin, its inside width is 26.5 inches, whereas the overall width is 32.5 inches from the end of the pin. This is the perfect measurement for cat-1 quick hitches.
Pros 
Powder-coated steel construction
Standard 2-inch trailer receiver
Excellent durability and clearance
Easy to align and match compatible design
Cons 
5. ECOTRIC Category 1 3-Point Trailer Hitch
A quick-hitch that fits any standard 2-inch receiver has to be one of the most valuable items in your farming equipment. This category 1 hitch system is catered explicitly for moving trailers around and many other implements with a 2-inch hitch.
Compared to some 3-point quick hitch systems in the market, it has a height of 19 inches from the bottom pin to the top pin. So, your main issue would be fitting it to a John Deere iMatch because of its larger measurements.
Although, if your tractor is from the Massey Ferguson or Ford compact tractor line, using this product will give you the most bang for your buck.
It comes with all the mounting tools. The bottom pins are included in the box, but you have to thread the pins in by yourself before you get started. It takes a little while and once you're done, hooking up implements such as trailers is an easy task.
Moreover, when it comes to moving car haulers, chains, or travel trailers, you would want to keep the implement and the ball in clear sight for precise operation. Thankfully, this hitch system lets you observe them without any trouble.
But what we really liked about this model was its inclusion of lift arm pins and top links. Rarely we come across a package that has it all and doesn't make you shop for mounting accessories.
The weight capacity of this quick hitch is also applaudable. At a similar price point, getting a heavy-duty hitch system that proves itself through the rigors of your farming duties might seem too much to ask.
But luckily for you, ECOTRIC has this one of a kind quick hitch that is bound to make your job a speedy and efficient one.
 Pros 
Suitable for moving trailers
Great weight capacity
Comes with necessary mounting tools
Durable steel construction with powder coating
Cons 
You have to screw in the two bottom pins
Verdict
All five of the 3-point quick hitch systems we reviewed here have proved their worth through rigorous tests. Their uses go beyond attaching implements and removing them; rather, they make the process an effortless one- giving you the much-needed comfort and speediness required for extreme operations around your big properties.
But the Titan Attachments Category 1 3-Point Hitch System topples the others and secures the first place on our list.
We recommend Titan Attachments because their quick hitch not only accepts implements that come with a standard 2-inch receiver hitch but also has enough strength to move heavy-duty trailers across the lands. Its steel construction is remarkably strong and powder-coated for resisting wear and tear.
And the best part? It is perfectly compatible with the John Deere Tractors! Other than that, this exceptionally well-made quick hitch will fit any category 1 compact tractor and allow switching implements most easily!
Read Next: Heavy duty adjustable hitches
Advantages and Disadvantages of 3-Point Quick Hitches
The quick hitch systems have been popular for a decade, largely because they are so easy to install and needless to say, their impressive versatility in hooking up farm implements is taking the farmers by storm.
In our 3 point quick hitch reviews section, we already mentioned extensively about the merits they can bring to your tractor and up its game overnight.
Now let's find out about what makes quick hitch systems so great and what their shortcomings might be!
Switching Between Implements   
For example, carrying hay bales, gravel, etc. is the most common purpose your tractor serves. Your front-end loader might be compatible with the built-in configuration, but you cannot say the same for rotary cutters that come in various duty levels and sizes.
Rotary cutters help you tackle enormous cutting duties, mowing pastures, fields, and so on. Besides, manure spreader is another commonly used farming implement that any farmer- small or big, cannot help but use every day.
Multifunctional Use  
Turning your regular tractor into versatile farming equipment has to be one of the things that can make your daily chores at the farm easier to accomplish. But if you're not sure how to achieve that, let's talk you through the process. First up, if you want your tractor to be an all-round farming tool, invest in a quality quick hitch.
After you attach a 3-point hitch system to your tractor, it will do the job of a dedicated mower, tiller, box scraper, rear blade, cultivator, rake, and what not. Turning your compact tractor into multi-purpose machinery is only possible when you install a quick hitch system.
Non-Compatible Implements  
Now, looking on the not so bright side of quick hitches, hooking up implements can take a bit of time. And if having patience is not your strongest suit, some implements can give you a hard time while hooking them to the pins.
You might require an extra bushing kit for your tractor so it can receive those rather incompatible farming equipment in your collection.
Frequently Asked Questions
What is a 3-point quick hitch system used for? 
A 3-point quick hitch system is used for attaching farming implements to your tractor. These 3-point implements are easy to attach and remove with a quick hitch, and some might not even require you to get off the seat.
What are the different categories of quick hitch systems?
At present, there are five different categories of quick hitch systems, starting from 0 to 4. The higher the category, the stronger the lift arms will be. ⅞ inch is the pin diameter for category 1.
You may try the N variants of these hitch systems if you want your utility tractor to be compatible with smaller implements.
What implements can a quick hitch system hook up?
Your tractor provides the power to pull various implements across your lands for tilling, plowing, disking, harrowing, planting, and other agricultural tasks.
Different types of implements are required for these various actions, such as rakes, tillers, mowers, cultivators, box scrapers, etc. A quick hitch simply attaches these implements to your tractor.
What is the difference between cat-1 and cat-2 hitch systems?
Category 1 and category 2 quick hitch systems vary in their strength and capacity and dimensions. For example, cat-1 quick hitch systems are fitted for tractors with 45 horsepower at best. But cat-2 systems go hand in hand with as big as 100 horsepower tractors.
The lift arm pin diameter is 22mm and 29mm, respectively. Basic cat-1 systems will have a 28-inch lower hitch spacing while the number goes up to 34 inches in a cat-2 system for receiving more heavy-duty implements.
Video: Different Categories of 3 Point Hitches
Do I need a quick hitch bushing kit?
You need bushings to accept higher category implements other than a quick hitch system. They make the system more versatile and receptive to new implements.
Final Words
The best 3 point quick hitch system will be an incredible addition to your farm equipment if not the most useful one. We hope that you came across a 3 point quick hitch that is worth every penny!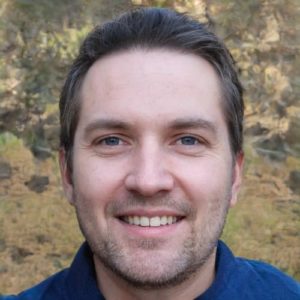 I'm Daniel Galbreath, founder of OffRoadersWorld.
I spend my spare time writing on this website, OffRoaders World. I share my thoughts and reviews on different types of gears, share tips sometimes. This website is specially created and regularly updated basically to help other folks like me when I started to solve the various problems they face, specially when they go off-roading.