Last Updated on August 17, 2022
The Best Adjustable Trailer Hitch
If you are looking for an adjustable trailer hitch and you don't have the time to shop around then just go for this one. Overall its performance and build quality is unparalleled.

If you have a vehicle and you love to go on road trips, most probably often, you use trailers to carry your belongings.
One of the most important things that you have to possess is a durable and dependable hitch ball mount to ensure the security and safety of your load.
This review will discuss in detail the features of the 10 best adjustable trailer hitches in the market today. Each may vary in size and appearance, but they all serve the same function. It is up to you to determine the best adjustable hitch for your personal use among the following.
Best Adjustable Trailer Hitches Reviews
With so many choices on sale, it can be tricky to find the best one. But in this guide, we will introduce to you some of the best rated adjustable hitches that can surely be useful to you. Read to know more!
1. CURT 45900 Adjustable Trailer Hitch Ball Mount
Are you tired of having a costly and inconvenient hitch ball mount? CURT, a well-known brand for producing premium trailer hitches, has created a product that will surely satisfy you with its capabilities of handling any towing situation.
Made from high-strength steel, the CURT 45900 is a heavy-duty adjustable ball mount that you can easily install to your trailer for towing purposes. Its dual ball feature makes it extremely versatile. This makes it possible for switching the product between numbers of trailers, thereby providing you extra convenience.
Much more, the rated capacity of the product's two-inch ball is 10,000 pounds. On the other hand, the 2 5/16 inch ball has a rated capacity of 4,000 pounds. This makes it perfect for towing trailers that carry heavy loads. Also, you can opt for the combination of ball and pintle, which is ideal for work trucks.
Its channel-style shank fits perfectly to a standard hitch receiver with a 2 by 2 inches measurement. The ball can be lowered up to 6 inches or can rise to 5.25 inches maximum, making it easier for you to level the trailer under any circumstance.
There are a lot of mounting holes in the shank assembly to accommodate various heights for your convenience. One of the prominent characteristics of this adjustable hitch ball is its anti-rattle feature. A black rubber mechanism in the shank helps prevent shaking and lessen vibrations for a quiet towing experience.
Any product made of iron or steel is vulnerable to rust, especially when exposed to different types of weather conditions. The product's dual ball attachment has zinc plating that is resistant to corrosion. Much more, the mount has a carbide coat finish to protect it from damage as well as UV rays and scratch marks.
The anti-rattle feature is the product's prominent characteristic among all others, which makes it at the top of the list. And with its versatility and durability, any towing situation is handled with ease. We are sure that you won't worry about anything with one of the best adjustable trailer hitches on the market.
Pros
Installs easily
Quiet towing due to anti-rattle feature
Excellent durability and can pull heavy loads
The adjustable ball mount makes it extremely versatile
Cons
No built-in anti-theft locks
Weighty for smaller vehicles
2. GEN-Y Hitch GH-624
The GH-624 of the brand GEN-Y is an adjustable drop hitch that is not only a mechanism for towing trailers but also suitable for other applications. Excellent capacity, durability, and compatibility — these are just a few features why this is dubbed as the best adjustable drop hitch on the market. Just read further!
This composes mainly of heavy-duty steel, making it efficient and long-lasting. It has a towing capacity of 21,000 pounds and it also has a 3,000-pound tongue weight making it capable of carrying heavy-loaded trailers.
Much more, it is easily adjustable. Just pull the pin and move the ball mount to the desired height position. This fits a standard 2.5-inch receiver and is compatible with all the brand's attachments of the same measurement.
Also, this includes a pintle lock and as well as a versa-ball mount. You also have the choice to lower ball mount to a maximum of 6 inches and raise it to 18 inches.
A variety of people can use this, whether you're an outdoor person, RVer, or even an off-roader. We're sure you can benefit from this. It is because GEN-Y manufactured this adjustable hitch for the purpose of providing you a smoother ride.
Aside from its towing function, it is applicable to a standard cargo, luggage rack, motorcycle carrier, and a lot more, making it extremely versatile. Be assured by its quick and easy hook-up, for it keeps the trail at the same level as the vehicle.
If you are towing with a lifted vehicle, remember that the receiver will have additional leverage if the drop hitch is 12″ or more. Because of the longer length, it will cause more extra movement that will eventually drop the ball mount.
The brand recommends the use of their stabilizer kit that will solve this problem by securing the adjustable hitch to the vehicle's frame. Being a US-made product that is affordable and reliable, you can get your money's worth.
Pros
Ease of use
Extremely durable
Optimal adjustability
Multi-functional aside from towing
Cons
3. B&W TS10033B Tow and Stow
The TS10033B is the 3rd product in this review manufactured by a trusted hitch brand B&W. It is one of the best adjustable hitches that will also impress you with its multiple features.
Made from premium US steel, this hitch ball mount is both durable and has a long-lasting construction. Its multiple features eliminate the need for owning a lot of ball mounts, saving you money, time, and effort.
The dual ball comes with different sizes, measuring 2-inch and 2 5/16 inch in diameter. Changing the ball size and the height of the hitch is easy to accomplish because of the stainless steel pins that come with it. And this can be done by simply removing these pins, rotating the ball, and putting them back on.
It has a GTW of 10,000 pounds and 1,000-pound tongue weight, making it suitable for towing fully-loaded trailers for long travel durations. You don't have to worry about the availability of enough storage space because you can keep it attached to the vehicle by stowing it underneath.
Much more, this is corrosion protected because of its two-step finish exterior (black powder coat, e-coat). There's no need to worry about getting rusty hitches because this can be free from the damage inside and out. It will remain as brand new looking even after multiple usages.
Just like the other products manufactured by B&W, it is weather-resistant. Rain, snow, and extensive UV radiation cannot downgrade the quality of the product and as well as its performance.
B&W TS10033B can fit a standard receiver with a 2-inch measurement. The product has a 3-inch drop, which is quite short compared to the other hitches in this review. It can also rise but may hit the bottom of the receiver if done inaccurately.
Still, overall, the product is worth a try because of its excellent features and multiple capabilities.
Pros
Extremely versatile
Can stow beneath the vehicle for safekeeping
Made from heavy-duty materials thus durable
Promotes more savings in terms of money, time, and effort
Cons
Sometimes create clanking noises
4. Weigh Safe 180 HITCH CTB10
Claiming to be the best adjustable hitch ball mount in the market; this product will surely satisfy you with its variety. Not only that, its rust-free construction sees it can eliminate the chance of changing to other trailer hitch brands.
As the brand's solely adjustable ball mount, this was created with the best technology to last a lifetime. The product can handle any possible towing situation because it is composed of the most durable materials — steel and aluminum.
Much more, this allows you to tow various height levels of trailers, making it convenient for your use. Also, a one-inch increment adjustment makes it possible to get the mount to fit the trailer receiver perfectly. Its design is suitable for the daily towing scenarios that you will experience.
This high-quality product has a two-inch ball, rated with a towing capacity of 8,000 pounds while the 2 5/16 inch ball has a capacity of 18,500 pounds Gross Trailer Weight (GTW). It also has a maximum tongue weight of 2,200 pounds. With these features, this can easily carry heavy loaded trailers.
The Weigh Safe Chrome Edition comes with various hitch ball sizes- 4-inch, 6-inch, 8-inch, and 10-inch. For extra security, it has a dual pin lock to ensure that the trailer fastens firmly to the drawbar. This is also to avoid possible loosening caused by the movement of the vehicle.
All locks manufactured by the brand fit the standard size of a 2.5-inch receiver hitch that matches almost every car type. Because it is prone to damages due to UV exposure, dust, and water, this assures you that its aircraft-grade aluminum core will prevent it from losing its clean look.
Pros
Locks for security
Able to support heavy loads
Equipped with the newest technology for longevity
Aluminum which secures it from damage such as rusting
Cons
Quite expensive
May be unsuitable for smaller vehicles
5. B&W Hitches TS10049B Tow & Stow
Enjoy the ease of stowing your adjustable hitch ball mount below your vehicle with this product. It has multiple functions making it practical for anyone to use. Below, we will find out its detailed features, proving that it is one of the best 3-ball drop hitches in the market.
One of the notable characteristics of this product is its selectable tri-ball feature. Where all three balls have different towing capacities, 15,000 pounds (2 5/16 in.), 10,000 pounds (2 in.), and 7,500 pounds (1 7/8 in.) allowing you to quickly switch between them by simply removing the pin and rotating it.
Much more, it perfectly fits the standard 2-inch receiver hitch, which is suitable for almost all vehicles. The height of the ball hitch is adjustable in one-inch increments. You have the option to raise it to 6 1/2″ or lower it up to a 6-inch drop.
Also, it is resistant to rust and corrosion because of its rugged steel construction and black powder finish. The balls are also resistant to such damage due to its zinc powder coating. Since it is made with quality materials, the manufacturer guaranteed you of an excellent durable product.
The Locame Tri-Ball mount is easily installable to any vehicle. And with its rust-resistant feature, you can stow the product below the car by removing the pins and flipping it inside. This will also prevent you from removing the mount and installing it again, allowing you to tow a variety of trailers without much hassle.
Worry no more because you won't be needing extra locks to secure the ball mount under the vehicle. The stainless steel pins can already give a firm connection to prevent it from being stolen.
Pros
Ball's height can be adjusted

Easy switch of tri-ball mounts

Comes with 2 locking hitch pins

Made of steel that has corrosion resistance
Cons
6. B&W TS10048B Tow & Stow
Here is another versatile adjustable ball mount from the brand B&W that is sure to assist you in any towing situation. Find out more of the details below.
This product is quite similar to the previous adjustable ball mount, which is the B&W TS10049B. It has three ball sizes that you can easily rotate depending on your need with the same measurements, 1 7/8" x 2" x 5/16". With this, the use of multiple ball mounts is unnecessary.
You can also stow it below the vehicle for safekeeping instead of removing, storing, and reinstalling it again. It is also capable of pulling heavy loads, for it has a towing limit of 10,000 pounds and a tongue limit of 1,000 pounds.
With this, you are sure that it can always maintain its high-grade look because of its zinc phosphate base coated with a black powder finish. This also enables it to be protected from damages such as rust, rain, and dust.
Unlike the previous product that can rise to 7 1/12 inches and lower to a 7-inch drop, the TS10048B can only raise to 5 1/2 inches and dropped to a maximum of 5 inches.
This may share the same features as the previous product, but it still performs the job. Its versatility and durability will surely satisfy you. There is no doubt why it is still considered the best trailer hitch ball.
Pros
Affordable price
Made of durable steel
Does not require multiple ball mounts
Variety of ball sizes to choose from (Tri-ball)
Cons
7. Andersen Hitches Rapid Hitch 3410
A hitch ball mount made with the most durable aluminum is here to impress you. With its rapid adjustment feature, towing has become more convenient.
Made from aircraft-grade aluminum, Andersen 3410 is able to withstand the heaviness of trailer loads over a long duration of time. Hitches made from this high-quality material are known to be lightweight and easy to maneuver.
One of the notable features of this product is its ability to make adjustments rapidly. By simply pulling the pin, moving the ball mount to the desired height, and slipping it back on, the job gets done in no time.
Leveling the trailer to the vehicle is much simpler and faster. The ball mount can be lowered to a 6-inch drop and raised to a 6-inch rise. Also, its rapid hitch mount can fit any standard receiver with a 2-inch measurement.
Much more, the 2-inch ball has a towing capacity of 8,000 pounds, while its 2-5/16 inch ball can tow up to 10,000 pounds. Since it is a dual ball mount, you can easily switch between the two sizes by pulling the pin and turning the ball around with the desired size at the top.
Different weather conditions such as rain and snow may affect some trailer hitches, but Andersen 3410 is resistant to such things because it is aluminum-made. There is also no need to worry about the chipping, rusting, or peeling of the product; these damages will not occur.
The hitch ball mount attached to your vehicle will surely maintain its polished look for a long time. This kind of ball mount can withstand radiation and extreme temperatures without losing its strength and downgrading its towing performance.
Pros
Lightweight
Easily adjustable
Comes with an attractive look
Made with high-quality materials, making it durable
Cons
8. MaxxHaul 70380 Black/ Chrome Dual Ball Mount
Maxxhaul 70380 is an affordable dual trailer hitch that is worth trying. The brand is known for manufacturing products that are suitable for long hauling hours. With that said, below are some of its features that may awaken your interest.
It is an all-steel adjustable hitch that offers you excellent durability and versatility. With its high-quality construction, it is capable of towing heavy-loaded trailers during long traveling journeys.
Because of its dual ball feature, the product eliminates the need for the use of multiple mounts for various vehicles. Its dual-pin design increases the stability of the trailer minimizing swaying during drives. This makes your travel smooth and comfortable. However, if installed incorrectly, it may cause the ball to rattle.
The hitch ball mount has different towing capacities. Its 2-inch ball can tow up to 8,000 pounds while the ball with a 2-5/16 inch diameter can handle up to 12,000 pounds of weight. You can raise the ball mount to a maximum of 7-1/2″ or lower it to a 6-1/2 inch drop.
If you often go on long drives and carry heavy-loaded trailers, this might be the product suitable for you. Well, it is dubbed as the best adjustable drop hitch for lifted truck.
Pros
No weight leverage
Variety of height adjustments
Ensures stability with its dual-pin design
Excellent durability with all-steel construction
Cons
High maintenance pins that need consistent cleaning
Hitch pins to the receiver do not come with the main product
9. MaxxHaul 70067 8-Position Adjustable Ball Mount
Here is another high-quality product from MaxxHaul that looks quite different from the previous trailer hitches in this review. With its user-friendly design, you are able to adjust quickly in any towing situation.
The product is able to withstand long towing durations made of premium heavy-duty steel. It fits the standard Class III and IV 2 x 2-inch receivers. The 10-3/4 inch shank makes it suitable for towing trailers with medium capacity.
Along with the main hitch, it comes with two pins that are 5/8 inches in diameter, for a more secure attachment.
This offers eight adjustable height positions for perfect leveling. It has a variety of drops (5 inches, 6 1/2″, 8 inches, 9 1/2″) and rises (3 3/4 inches, 5 1/4 inches, 6 3/4 inches, 8 1/4 inches) that you can use to your advantage.
Well, you're lucky if you have this since the manufacturer ensures that it can provide you maximum flexibility upon height adjustment. But then, it does not come with a ball, unlike the previous hitches.
Anyway, it has a GTW of 5,000 pounds, which is already a good-rated towing capacity for an adjustable hitch. This is reliable to use for it has met the SAE standards of trailer towing safety.
Much more, it is weather-resistant, and it cannot be affected by any oxidation if given too much exposure because of its black powder coating. Without the heavy-duty material, the product can be prone to rust, cause damage, and lose its attractive look.
Although the 70067 ball mount might raise the vehicle's height slightly higher than usual, it is still a product worth trying.
Pros
No rattling
It has a reasonable price
Adjustable to eight positions
Rust-free because of its black powder coating
Cons
It cannot tow heavy trailers easily
10. Orion Motor Tech 8-Position Adjustable Trailer Hitch
The last product on our list of best adjustable hitches shares quite similar features with the MaxxHaul 70067. With its affordable price, you are able to experience the product's dependable features fulfilling your needs in the long run.
This adjustable trailer hitch is both firm and durable because of its solid steel construction. And with its black powder finish, rust won't be able to damage the product's exterior. The product is also weather-resistant, which enables it to withstand the changing conditions without weakening its performance.
Just like the previous hitch mount on the list, Orion Motor Tech's product doesn't come with a ball. Still, the company offers you a variety of height positions to maximize the product's abilities.
The hitch is raisable to 3 3/4 inches, 5 1/4 inches, 6 3/4 inches, or 8 1/4 inches. It is droppable to 5 inches, 6 1/2″, 8 inches, or 9 1/2 inches. To tightly fasten the eight various towing positions, it comes with two 5/8 inch pins.
Well, this can be compatible with horse trailers, boats, vacation RVs, cars, and industrial vehicles. Its versatility allows you to use the trailer hitch in various towing scenarios.
It has the ability to withstand a towing capacity of 5,000 pounds GTW, and it has a 500-pound tongue weight, making it a good option for long-duration travels. The product is 13 and 1/4 inches long, perfectly fitting a standard Class III 2-inch receiver hitch vehicles — under this category are jeeps, trucks, and other heavy vehicles.
With all of these amazing features, there is no question why it is included as one of the best adjustable tow hitches on the market.
Pros
Lightweight
Well-built and durable
Comes at an affordable price
Reliable, rust-resistant, and weather-resistant
Cons
Suitable for towing light loads only.
Verdict – Best Adjustable Trailer Hitches
Out of all the products discussed in this review, CURT 45900 is one of the best adjustable trailer hitches in the market. It easily installs to the vehicle, making it convenient for your use, and its dual ball feature eliminates the need for having multiple ball mounts.
Much more, the product is made from heavy-duty steel that can withstand all weather conditions and towing situations. Above everything else, it has an anti-rattle feature that promotes a smooth and quiet ride upon every use.
Anyway, all products that are given on the list are also great options. Depending upon your preference, you can opt for others aside from the CURT 45900. Just be wise in making decisions, well, you deserve only the best adjustable hitch.
FAQ's – Best Adjustable Trailer Hitches
What is the difference between GTW and TW?
The original weight of the trailer, including the full load capacity it is carrying, is the Gross Trailer Weight (GTW). While the Tongue Weight (TW) is the amount of the coupler's vertical load, remember that both are very important when it comes to choosing a ball mount.
Which is better steel or aluminum drop hitches?
Heavy-duty hitches are usually steel-made, and most often, they perform better in towing heavier trailer loads.  Best Aluminum adjustable hitches are lighter than those made of steel, which makes them easily maneuverable. However, when it comes to the real towing situation, they don't have much durability and strength compared to steel hitches.
Should your trailer be level when towing?
If the trailer is not as close to level when towing, the improper alignment increases the possibility of swaying and uneven tire wear during traveling. It is necessary to adjust the level of the trailer for everyone's safety on the road.
Can too much tongue weight cause the trailer to sway?
The downward force that the trailer's tongue exerts on the ball mount is called the tongue weight. Too much of it may lead to the overloading of the rear tires of the vehicle while the trailer will most likely sway if the tongue weight of your hitch ball mount is less than 10 percent.
What is the most common size of a trailer hitch ball?
There are three most common ball mount sizes 1-7/8 inches, 2 inches, and 2-5/16 inches. Several trailers have a coupler measuring 2 inches, which makes a 2-inch ball mount the standard size.
Also Read: Thule Hitch Bike Rack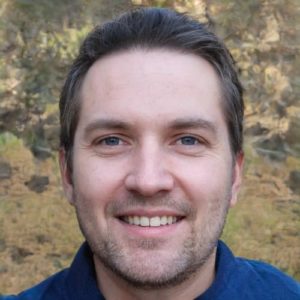 I'm Daniel Galbreath, founder of OffRoadersWorld.
I spend my spare time writing on this website, OffRoaders World. I share my thoughts and reviews on different types of gears, share tips sometimes. This website is specially created and regularly updated basically to help other folks like me when I started to solve the various problems they face, specially when they go off-roading.