Last Updated on July 10, 2021
The best Thule bike rack
If you are looking for Thule bike rack but don't know which one will be better then just go for this one. Overall its performance and build quality are unparalleled.
Biking is one of the highly enjoyable activities today. Not only it is fun, but it is also beneficial in many ways. It can help you in reducing your stress and improving your overall physical condition.
There are times when you're craving new adventures, and you want to bring a bike with you. This is when bike racks step into the scene. They are well-known worldwide that enable you to transfer your bikes easily and safely.
Thule has been one of the most trusted manufacturers that produce different types of bike racks, so we will provide you an in-depth Thule bike rack review. But how do you know which is the best one?
Don't worry; we made it simpler for you. Just read on!
10 Best Thule Bike Rack Review
A wide variety of Thule bike racks is available on the market, and choosing one may be a daunting task for you. This is why we will guide you through all the options with an overview of some of the best Thule bike racks today.
So let's get started!
1. Thule T2 Pro XT 2-Bike Rack Review
One of its great features is that it is equipped with an auto-attach knob making it easy to attach and detach. Also, you won't need any special tools to do this.
You can eliminate collision of the bikes by adjusting it side by side to provide a generous spacing between the mounts. It can be adjusted to a maximum space of up to 197 mm.
On top of that, it is possible to increase the load capacity through the Thule T2 Pro-XT add-on. This is perfect if you have a big family who loves to ride for an adventure.
Much more, it comes with a ratcheting arm that secures the bike quickly without any contact in the frame. Also, it has an integrated 24-inch cable lock that fastens your bike to the rack and can be retracted to the ratcheting arm when you are not using it.
Also, you will have easy access to the rear of the vehicle while it is attached since you will be able to tilt it down through the HitchSwitch lever. This hitch bike carrier is ideal for E-bikes, mountain bikes, downhill bikes, carbon frames, and fat bikes with 20- to 29-inch wheels and 5-inch tires without adapters.
It will make your ride's transportation much easier and more secure. So, you can go places and have fun with your bike.
Pros
Securely locks bikes
Generous bike clearance
HitchSwitch lever
Tool-free attachment
Cons
Assembly instructions are difficult to understand
2. Thule Easy Fold XT Hitch Bike Rack Review
bike rack ideal for heavy mountain bikes
and electronic bikes. As the name implies, it is fully foldable made for convenient handling, mounting, and storage.
The Easy Fold XT bike carrier is known to be a two-bike hitch rack. It can accommodate two mountain bikes on the platform and bring them with you on adventures. Although during my research, some have complained about the strap is too small for the wheels of an E-bike.
It has a total capacity of about 130 pounds, which is advantageous and more than enough. The rack itself is so heavy weighing about 48 pounds, making it hard to move around. Moreover, the good thing is it comes with a carry handle and integrated wheels to provide easy and comfortable transport.
Furthermore, it comes with a smart foot pedal tilt. This will allow you to access the trunk without the bikes getting in your way while they are still mounted.
Also, it is equipped with a lockable uptight torque limiter knob from Thule itself to guarantee the security and safety of the carrier when attached to the rear end of your car. It has locks included that secure your receivers to the bike racks.
Overall, EasyFold XT 2 has everything you need in a bike rack. It will never disappoint you for sure.
Pros
Fully-foldable and easy mounting
Ergonomic transport
Trouble-free trunk access
Anti-theft design
Cons
The strap is too small for the wheels of an E-bike
3. Thule Raceway PRO Trunk Mount Bike Rack Review
This product features the fast mounting technology that utilizes SureTight ratcheting cables. It enhances safety measures through its security covers that fasten the rack to the rear or trunk of your vehicle.
Also, it is equipped with molded rubber pads that firmly hold the rack to the vehicle and provide protection from scratches. But a lot of negative feedback regarding its efficiency, since their vehicle still has scratches from the carrier.
Much more, it has premium cradles with the road dampening technology. This can secure your bike by absorbing any road shock while traveling. Also, it comes with no-sway cages to prevent any interference of the bike.
It is equipped with a patented FitDial that ensures that you will have your rack perfectly fitted to your vehicle. But this carrier is not suited for all cars; you need to make sure to check the Thule's fitment guide before purchasing.
Additionally, it is versatile in a way that it can accommodate various bike frames including small kids' bikes through its adjustable cradle arms. You can then fold the rack flat to store it conveniently when not in use.
Secure, strong, and easy to use – these are the characteristics you want from a bike rack, and it is all packed here in this product.
Pros
Quick mounting technology
Compact storage
Bike protection
Versatile
Cons
Molded rubber pads do not provide enough protection to prevent your vehicle from scratches
Not for all cars
4. Thule T2 Classic Hitch-Mount Bike Carrier
Thule T2 Classic Hitch Rack
is suited for you. The platform carrier comes with a frame-free clamping security ideal for all types of bikes.
You will be able to load your multiple bikes quickly and secure them easily since it integrates a frame-free ratcheting arm. It can be done without any contact on the frame.
Much more, it features adjustable mounts. This will allow you to move the mounting position horizontally to prevent and eliminate collision of the bikes' pedal, handlebars, and any gears.
It also comes with a HitchSwitch lever. This is used to fold the carrier vertically when you are not utilizing it. Also, you can make use of this to tilt the carrier down from the vehicle so you could have access to the rear of your vehicle.
The package comes with a SnugTite lock to secure the rack to the receiver hitch. On top of that, you will be able to bring all your family's bikes since it is possible for them to carry up to 4 rides through the Thule T2 Classic add-on.
Go on an adventure and have fun biking with your family anytime & anywhere with this bike rack!
Pros
Equipped with a HitchSwitch lever
Mounts are adjustable
Comes with a SnugTite lock
Can hold up to 4 bikes maximum
Cons
Rust can accumulate when used for a long period
5. Thule Apex XT Bike Hitch Rack
Apex XT bike hitch rack
. It is an elite carrier that offers superior protection for your bike and numerous options for sizes to fit you and your family's needs.
This bike hitch rack integrates a cable lock, which lets you hold the bikes in place on the racks. When not in use or every after use, it can be stored inside the hitch rack.
You won't have to worry also during transport since it provides you a generous spacing between the bikes to avoid collision and interference of its parts. It can give up to 7 inches gap for a safe and secure transfer.
Also, it has an anti-sway cradle to provide supreme stability and fit for your ride. You can choose to remove this when it is not needed. Much more, it is equipped with a SnugTite Stinger that aids to have a tool-free installation, get rid of hitch rack movement, and secure the hitch rack to your vehicle.
It integrates dual folding arms that can help you to effortlessly fold down the mounts when the carrier is not in use. Also, it has a HItchSwitch lever that allows you to tilt the rack away from your car to have access to your vehicle's hitch, trunk, or tailgate.
Indeed, it is a premium hanging hitch bike rack that offers a lot of great features for its functionality up to its protection capability.
Pros
Offers great stability
Safe and secure
Equipped with dual folding arms
Tool-free installation
Cons
Difficult strapping mechanism that makes loading take so much time
6. Thule UpRide Universal Bike Rack Review
One of its amazing features is its versatile design. It will be able to accommodate bikes that have non-traditional designs for frames, rear suspension, and even with bottle cages. Also, it is compatible with bikes that have carbon frames.
No contact on the bike frame is made when the hook grabs the front wheel to secure it. Much more, it has a very simple interface that allows you to easily move the rack from one side of your vehicle to another.
Unfortunately, there is one common issue that users usually experience. It is the ratcheting wheel strap that fails to secure the back wheel on the tray causing some trouble and damage. Also, locks are not included in the package. You need to buy one separately.
Anyway, it fits most 20 inches to 29 inches of a bicycle wheel and suits up to 3 inches wide tires. But it is possible to upgrade it to 5 inches wide by purchasing a Thule UpRide fat bike adapter.
Although it has some lapses, it can still provide you the functionality of a bike carrier that you need in going on a fun adventure with your family. Nothing should stop you from doing so.
Pros
Has a versatile design
No contact on the frame
Simple interface
Quick and secure mounting
Cons
Ratchet mechanism can fail
No locks included
7. Thule Upright Rooftop Rack Bike ProRide XT Review
The ProRide can be attached to most roof rack crossbars, may it be round or square bars. If you are not sure what base system of your roof rack to choose, then you should research a little or check out some roof racks buyer's guide.
It has an ergonomic design that positions your bike automatically when placed in the mount, thanks to its unique wheel tray and frame holder. The damage on the frame will also be minimized since it has soft large claw pads that adapt to the frame tubes of your bike.
Much more, it is equipped with a torque limiter dial. This enables you to control the force on the bike frame through accurate mounting. It is then mounted safely and prevented from falling by the extended lower jaw of the claw.
Also, the wheel straps are smartly designed, which adds to its safety features. It firmly fixed the wheels making it stable enough, and you won't have a difficult time detaching it since it has a quick-release characteristic.
There are some things that you need to know first if you want a roof-mounted bike rack to hold your bike upright. One of its disadvantages is it will cause you to have a much higher load height, so you need to be aware of the clearance that you need, like in your garage or basement parking.
Nevertheless, you can have it all with this carrier – from high-quality performance up to its safety features. Indeed, it is a top-notch product!
Pros
Fast and easy to load and unload
Compatible to a lot of bike varieties
Ergonomic design
Equipped with torque limiter dial
Cons
Higher load height
Lading on big cars can be difficult
8. Thule Helium Pro Hitch Bike Rack Review
The first noteworthy characteristic of this Helium Pro Hitch bike rack is its weight. It has a lightweight construction yet very durable made of aluminum to accommodate 2 bikes.
Much more, this weight is about half the weight of the hitch bike carriers made of steel. With this, you will be provided with easy installation, handling, and removal.
To avoid interference between bikes during the travel, it has an industry-leading 7 inches spacing. Also, it is equipped with anti-sway cradles that offer exceptional stability to your bike. When not badly needed, you can also remove it easily.
With the HitchSwitch feature, you can conveniently tilt down the carrier with ease to give you access to the rear of the vehicle.
Furthermore, you can attach your bike quickly using the ratchet strap. Although during my research, many are complaining about it being less secure. There are incidents that it becomes loose while traveling because it can't stand the force of the wind.
Back to the positive side, it can be stored compactly since the bike arms can be easily folded down when not in use. Also, because of its cradle design, it will be able to accommodate various sizes and frames of bikes.
It is also designed to fit into 1.25-inch & 2-inch receivers. Also, an integrated cable lock will be included in the package to complete your bike's security.
Overall, this is one of the best Thule bike carriers despite having some poor design. This product has all the excellent features that bikers will love for sure.
Pros
Lightweight construction
Compact storage
Enhances stability
Integrated security
Cons
Poor ratcheting strap design
9. Thule DoubleTrack Pro 2 Review
This product is a hitch-mounted bike carrier that can accommodate 2 bikes on the back of the vehicle. Because of its versatile design, it can fit most bikes regardless of the suspension, frame design, or brake style.
Much more, the clamps on the central mast hold your ride by the seat tube, top tube, or the down tube. These are adjustable, rotatable, and can slide up & down to be suited on bikes of various sizes. Also, it has padding that protects the bike frames from scuffs and scratches.
Also, it is equipped with large cradles on the rear and front wheel along with extra-long ratcheting straps making it easy to load your bikes. It also has slide-along wheel trays that can hold bikes of different lengths. Fat bikes with 5-inch wide tires can also be accommodated here.
It has a HitchSwitch lever that can be utilized to fold the rack easily for convenient storage. But this lever can't be used to tilt down the carrier, unlike other models.
Additionally, it has a threaded anti-wobble hitch pin. With this, it can eliminate the movement and noise of the rack when attached to your hitch. This carrier also has a One-Key system lock that discourages theft of your bike and rack.
You will also love its durable construction since it is made of steel with a black powder finish making it resistant to rust.
Therefore, this product is indeed one of the must-haves! Though having some setbacks, it doesn't fail to deliver especially when it comes to security and safety.
Pros
Easy to install and remove
Good build and materials
Compatible with various bikes such as fat bike
Includes locks for the rack and bike
Cons
Can't be tilted down to access your vehicle's rear part while the carrier is mounted
10. Thule Camber Hitch Bike Rack Review
This Camber bike carrier is a hitch-mounted bike rack that allows you to carry up to 4 bikes at the back of your car. It is more than enough for you to bring all your family's bikes on an adventure.
On top of it all, it has the HideAway anti-sway cradles that come with ratcheting straps, giving you a hassle-free bike loading. It is folded up against the arms, making it easy to slide the frames over the cradles. Also, the bikes sit 7-inch apart to give bikes optimal spacing.
In addition to that, it can hold bikes at 3 points to eliminate the collision among the bikes while traveling. Also, it is equipped with a HitchSwitch lever to fold down the arms and tilt the rack for access in your car's rear.
It is also made of sturdy steel with a black powder coating finish to give it a corrosion-resistant characteristic.
All in all, this is an outstanding product with superb features that lets you carry your bike anywhere you decide to go for an adventure.
Pros
Easy installation
Equipped with dual arms
Anti-sway cradles
Tilt-away and fold-up rack
Cons
The installation manual is hard to understand
Locks are not included
Final Verdict: Should You Buy Thule Bike Rack?
Indeed, a hitch-mount bike rack from Thule is an excellent option if you want to go on fun-filled adventures with your bike. Choosing the best one for you couldn't be any simpler, but this Thule bike rack review can guide you in making the decision.
Among these bike racks, one stood out for sure. The Thule T2 Pro XT is a far better option among all these. This carrier is simply the complete balance of high-level versatility and user-friendly features. Also, the ergonomics are excellent – the ratcheting wheel clamps and a low-loading height.
Much more, its amazing features are everywhere, such as the wide wheel trays, compatibility with all tires, and wheels sizes. Also, Thule did a pretty great job of enhancing the overall ease of use of this carrier. Given all of these aspects, there is definitely a clear winner.
Also Read: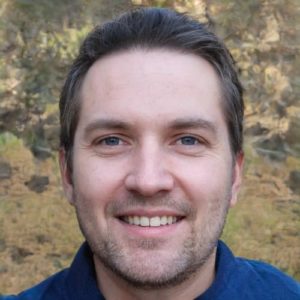 I'm Daniel Galbreath, founder of OffRoadersWorld.
I spend my spare time writing on this website, OffRoaders World. I share my thoughts and reviews on different types of gears, share tips sometimes. This website is specially created and regularly updated basically to help other folks like me when I started to solve the various problems they face, specially when they go off-roading.