Last Updated on August 17, 2022
The Best Aluminum Hitch Cargo Carrier
If you are looking for an Aluminum hitch cargo carrier and you don't have the time to shop around then just go for this one. Overall its performance and build quality are unparalleled.

Having extra cargo space whenever you're going on a vacation or camping trip is very important. All cars have limited load capacities anyway. So to make sure you don't leave anything behind, it's handy to have a hitch cargo carrier.
This is placed on the rear end of your vehicle, and you can use it to carry heavy luggage. There are tons of these in the market, and it can be hard to choose the right one, so to help you out, this article has a comprehensive list of the 10 best aluminum hitch cargo trailers out there.
Just read on to find out more!
10 Best Aluminum Hitch Cargo Carriers
The products on this list are sure to significantly increase the cargo space of your car and give you a reliable and durable performance. So let's get started!
1. MAXXHAUL 50149 Premium Folding Aluminum Cargo Carrier
You can use this to carry your heavy luggage to make more room inside your car. There will be no need to cramp everything inside your trunk because this will be able to handle up to 500 pounds of extra load.
Installing it on the rear of your vehicle is fairly easy. It can also perfectly fit 2-inch hitch receivers belonging to both class 3 and class 4 for better compatibility.
To keep all your cargo safe from easily falling off, it's equipped with higher side rails. This is extremely helpful because losing your stuff is the last thing you'd want to happen. There are also several points that you can use to tie down your luggage to make them even more secure.
The frame of this folding cargo carrier is made of aluminum which makes it lightweight. Other than making it lighter, this aluminum frame also adds to its overall sturdiness. Its high durability gives it longer service life, and it also gives you your money's worth.
With its corrosion-resistant feature, you can freely use it in just about any weather. Overall, considering all its advantages, this is, without a doubt a top pick on this list.
Pros
Constructed using high-quality materials
Compatible to a lot of hitch receivers
High resistance against corrosion
Carries up to 500 pounds
Has a lightweight design
Cons
2. CURT 18112 50 x 30-1/2-Inch Aluminum Hitch Cargo Carrier
What most customers like about this is its folding ramp feature, which makes it easy to place your cargo. Bringing bulky things like scooters or snow blowers are also made a lot easier.
Amazingly, this can carry up to 500 pounds making it suitable for heavy luggage. You won't have to worry about any luggage falling off while you're driving because this has eye bolts and tie-down anchors to keep your luggage secure. It is also equipped with reflectors for better visibility.
The main material used for its construction is aluminum. This makes it lightweight while also giving it toughness. Other than that, it also has a black carbide powder coating to shield it from corrosion. It is sure to perform well under any weather.
Installing this is fairly easy, but you may have to lengthen your patience when it comes to its instructions because they can seem vague at some points. Compatibility is also something that won't give you much problem because you can use this with most class 3 to class 5 hitches.
Everything about this is surely top-notch. And surely, it's one of the best aluminum cargo carriers with ramp.
Pros
Compatible to all Class 3, 4, and 5 hitches
Built-in reflectors for better visibility
Tie-down anchors for cargo security
Weather resistant powder coating
Convenient folding ramp
500 pound capacity
Easy to install
Cons
Lacks more detailed instructions
3. Northbound Aluminum Cargo Carrier/Hauler
To make way for your large cargo, this is designed with a larger area to fit extra bulky items. This is wider than most of its competitors. According to the specifications of its products, it can carry loads of up to 500 pounds. And this is more than enough to cater for all your luggage.
The structure is made of premium aluminum that is welded together with utmost precision. It has great durability so it can effortlessly handle all the load you put on it without worrying about any damage. And it's going to be worth every penny because it can last a lot longer.
Another great feature it has is its ease of storage. This is thanks to the bolt-on-tongue that it's designed with. Its weight is also reasonably light because it uses aluminum.
All in all, it will be a great addition to your camping trips and vacations. Nothing will be left behind because this will greatly help you to maximize your vehicle loading capacity.
Pros
Precisely welded frame
High-quality, durable materials
Wider area for cargo
Carries to 500 pounds
Easy to store
Cons
Some users report excess slags on some welds
Also Read: Three point quick hitches
4. Detail K2 HCC502A DK2 Trailer Hitch
For all your large cargo transporting needs, this will be a great choice. It has tons of great features that make transporting even bulky items easier and safer.
The storage area has a dimension of 49-inch x 22-inch so you can have a wider space for all your stuff. It can also carry up to 500 pounds of extra load whenever you go camping or on road trips.
There are guard rails surrounding the storage area with a height of 6.5 inches. This is to make sure that there will be no possibility for your items to accidentally fall off. For added safety when you're on the road during the night, it's equipped with 11 reflectors.
High-quality aluminum is used in its construction, which is why it's lightweight. It also has great durability and corrosion resistance. It's compatible with all 2 inch receivers. And it has a hitch pin for lesser wobbling and more stability.
Overall, it would make a great investment that will be sure to suit all your cargo needs.
Pros
Anti-wobble feature for better stability
5 inch guard rails for cargo security
Tough, lightweight aluminum
Reflectors for added safety
500 pound capacity
Easy to store
Cons
Slightly more difficult to install and has unclear instructions
5. MaxxHaul 70108 Cargo Carrier With High Side Rails
This reliable cargo carrier can carry 500 pounds of load, which is suitable for vacations or doing errands that involve heavy cargo. Everything is made of extruded aluminum that has high strength and it's topped off with an extra layer of protection that shields it from corrosion.
The basket size is made to be larger so that it can accommodate more items and there are tons of tie-down points you can use to secure all your luggage. To add your safety when driving with a heavy load, it's equipped with reflectors for better visibility especially during the night.
A high-railing secures your items from falling off unexpectedly. Compatibility isn't an issue either because this can be used for all class 3 and 4 with 2-inch x 2-inch hitch receivers.
There are some cases however that it can get too close to the exhaust of your car but for most cars, it's perfectly fitted. Seeing all the advantages it offers you won't go wrong in choosing this, and you'll be able to stay within your budget because it comes with a pretty affordable price tag.
Pros
Compatible to class 3 and 4 hitch receivers
Corrosion-resistant feature
Made of strong aluminum
Reflectors for safety
500 pound capacity
Large basket size
Affordable
Cons
Too close to the exhaust of some car models
6. Tricam ACC-2F Hitch Mounted Aluminum Cargo Carrier
Many users like this next carrier from Tricam because it's very convenient to use. It also has enough strength to handle all your cargo. The only setback with this is that it has a smaller cargo basket size compared to its other competitors.
Because of its aluminum frame, this is significantly lighter than cargo carriers that use heavy-duty steel construction. Even though it's lightweight, it can still deliver great durability. You can use it to carry loads of up to 500 pounds.
Carrying bulky items will be quite more challenging because of its slightly smaller cargo space. But for most of your not-so-bulky items, it will be able to handle them well.
Whether you use it for hunting excursions, camping, or for moving to a different house, you'll find this very handy. The items are safe, too, so you don't have to worry because there are several points that you can use to tie your items down.
Installing this is quite easy as long as you follow the instructions that come with it. You don't need to go over your budget either, so you can get a good carrier because this comes with a non-expensive price tag.
It's going to give you the best value for your money with all its great features.
Pros
Boasts a loading capacity of up to 500 pounds

Made of lightweight and durable aluminum

Compatible with most car models

Has an affordable price

Easy to install
Cons
The cargo space is smaller compared to others
7. MaxxHaul 60 x 22 Aluminum Cargo Carrier
Adding to this long list of cargo carriers is a product manufactured by MaxxHaul. There are a lot of things to love about it but there are some drawbacks as well, according to consumers; like the corrosion-resistant feature is not included in the screws and nuts.
You can use this for all your cargo needs, even for your extra bulky items, thanks to its large storage space. It's made of strong aluminum and welded precisely, so it's very durable. The only problem some customers reported is its insufficient corrosion-resistance coverage in the screws and nuts.
Just make sure to properly maintain and store this so that the nuts and screws are safe from developing rust. Other than these components, the entire frame is highly capable of handling rainy weather.
When you're driving, especially during the night, you'll be a lot safer because of its built-in reflectors. These allow for better visibility.  Installing this is particularly easy, just be sure to follow the instructions the product comes with, and it will be a breeze.
Versatility is also one of its handy features; you can use it on several car models that have 2 inches receivers. Even though it has a few drawbacks, the advantages still outnumber them. Well, the overall performance of this carrier is fairly good.
Pros
Fits most car models with 2 inches receivers
Lightweight aluminum construction
Reflectors for added safety
Large storage space
Easy to install
Cons
Nuts and screws lack corrosion resistance
8. MYCAN Hitch Mount Steel Cargo Carrier
The MYCAN Hitch Mount Cargo Carrier is great for a variety of hauling needs.
The large storage space enables you to bring more items, even the bulky ones. With its highly durable structure, it can handle cargo weighing a maximum of 500 pounds. This load capacity will be able to handle all your extra luggage during trips.
Its basket frame is made of thickened steel that has multiple welding points in order to increase its strength and longevity. Not to mention, even its screws and bolts are also rust-proof. Meanwhile, the connecting rod is constructed with sturdy, thick steel. This feature makes it greatly durable so it can have a longer service life.
To ensure that all your cargo doesn't get displaced during your travel, it comes complete with mounting holes so you can add a net or straps for safer travel. 
You can use this on just about any car model be it SUVs, vans, trucks, as long as it has a 2 inches hitch receiver. Altogether it will make a really useful tool for your next trips thanks to its several features.
Pros
Features a corrosion-resistant coating

Can handle up to 500 pounds of load

Has a tough steel structure
Cons
Doesn't include net or straps
9. 18100 Tray-Style Trailer Hitch Mounted Cargo Carrier
The frame of this cargo rack is made with high-quality aluminum that significantly adds to its overall durability. It's also lighter and features a corrosion-resistant coating so you can use it regardless of the weather. Trips can sometimes run into rain so corrosion resistance is important.
There are several holes in the tray that you can utilize to tie your cargo down using fasteners for a safer trip, that last thing you'd want is lost luggage. Even bulky items can fit well in its wide-area tray, perfect for carrying grilles, camping equipment, and many more.
When you're not using it, you can just fold it easily and neatly thanks to its folding shank feature. It's also very easy to clean because it has a mesh base, unlike other carriers.
This will make a great choice if you're looking for a convenient way to free up space inside your car when you go on vacation.
Pros
Has integrated holes to make tie-down points
Easily folded when not in use
Corrosion-resistant coating
Easy to clean mesh base
Durable aluminum
Lightweight
Cons
Lacks stability and tends to wobble
10. Guide Gear Aluminum Hitch Cargo Carrier
Like the other ones on this list, this also has great durability because it's made of tough aluminum. It's covered with a corrosion-resistant coating and it's strong enough to handle 500 pounds of luggage.
Installing this hitch carrier is also pretty easy all the instructions are very clear, just make sure to follow them, and you'll be done in no time. Since the platform has a bigger space, you'll be able to fit in more items, even the bulky ones.
To keep your items from getting displaced without you knowing, there are several tie-down attachment points that you can use. The only problem that some users usually encounter is that it gets too close to the exhaust. Also, it tends to heat up because of its short carrier tongue length.
Although this issue only happens only some cars, it can be solved by putting an extension to make way for the gases from your exhaust to escape. Other than that, you won't run into any more trouble when using this. It has great dependability and has a great overall performance.
Pros
Tough aluminum structure
Corrosion-resistant frame
Carries up to 500 pounds
Several tie-down points
Spacious platform
Cons
Verdict
Out of all the great products that are included on this list, the best aluminum hitch cargo carrier among them would have to be the CURT 18112. A lot of users stand by this cargo carrier because it's highly durable, and it can safely carry large amounts of cargo. One of its best features is the foldable ramp.
If you're looking for a more budget-friendly option, you can opt for the MaxxHaul 70108. It also has a lot of handy features that are sure to not disappoint you. With so many choices on the market, you only deserve the best aluminum hitch cargo carrier on hand.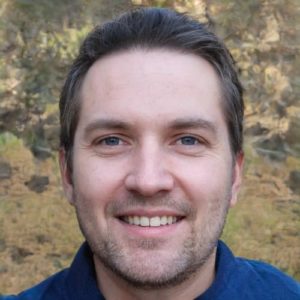 I'm Daniel Galbreath, founder of OffRoadersWorld.
I spend my spare time writing on this website, OffRoaders World. I share my thoughts and reviews on different types of gears, share tips sometimes. This website is specially created and regularly updated basically to help other folks like me when I started to solve the various problems they face, specially when they go off-roading.