Last Updated on July 5, 2021
The Best Fifth Wheel Hitch for Short Bed Truck
The B and W RVK3300 has a double jaw design that offers enhanced stability to give you peace of mind when traversing through different terrain. It is a sturdy unit with an outstanding gross trailer weight of 20,000 pounds.
Fifth wheelers, typically referred to as fifth-wheel trailers are stronger, sturdier, and heavier than good old bumper pull trailers.
They offer a more secure connection, better towing stability, and reduced swaying because the hitch weight goes over the drive axle of the tow car, distributing weight across the whole rig.
Unfortunately, these perks also tag along with a unique set of cons. With the wrong hitch, the likelihood of your trailer crashing the back window of your towing vehicle is greater. This is especially true if you are using a short-bed truck.
Short bed trucks provide lesser room between the trailer and the front nose cap. The best fifth wheel hitches for a short bed truck provide additional clearance, drastically reducing the risk of incidents, especially when taking tight turns.
Dive in and let's have a look at 10 of the best models in the market.
Top 10 Best Fifth Wheel Hitches for Short Bed Trucks
We did the legwork for you and handpicked the 10 best 5th wheel hitches for short bed pickup truck that work safely and effectively with the 5th wheel camper. Our list contains models with different features and designs that can accommodate various towing needs.
Check them out!
1. B and W RVK3300 Companion 5th Wheel for Ford Puck (Top Pick)
Let's begin our review with a bang by analyzing the B&W RVL3300. We choose this as our Top Pick Box model because it doesn't leave users with much of a wish list.
It boasts of top-of-the-line construction materials as well as state-of-the-art functions for durability and unmatched performance.
One of the features that make this unit a cut above the best is the double jaw design that offers excellent stability. Irrespective of the terrain you explore, this hitch remains securely in place, giving users priceless peace of mind. No more sloppy starts or stops when towing your fifth wheeler.
The fully articulating head design allows side to side as well as front to back pivoting. Such a system ensures you have an easy time making tricky maneuvers or navigating through tight spaces. Moreover, this hitch utilizes a cam action latching handle for easy release, even on bumpy roads.
You will also appreciate the noise-dampening polyurethane bushing that aids in noise control. It prevents ratting to keep your rides quiet and comfortable.
As for installation, the process is straightforward because the setup does not have mounting rails. Removing the hitch, on the other hand, will not take you more than a few minutes.
Not so many products at the price range are designed to handle as much as 20,000-pounds gross towing weight. Well, this model also brags of a 5,000 pounds vertical tongue weight. This is plenty of power to tow bigger, more luxurious fifth wheelers.
Pros
Sturdy and rugged
20,000 pounds GTW and 5,000 pounds VTW
Easy to install, use and uninstall
Offers outstanding stability, even on rough trails
Advanced features for enhanced functionality
Polyurethane bushings for quiet, rattle-free rides
Cons
Quality assurance needs improvement (some users received incomplete packages)
2. Andersen Hitches Aluminum Ultimate 5th Wheel Connection 2 – Gooseneck Version (3220)
The Andersen 3220 Aluminum Ultimate fifth Wheel Connection 2 is yet another top-rated product uniquely designed for short bed truck with limited turning clearances.
It offers up to 3 height adjustments, and this makes it one of the most versatile fifth wheel hitches for short bed trcuck on our list. After all, it is engineered to adapt to a range of towing configurations.
Another ingenious feature is that the coupler rides on a ball, and it can pretty much swivel in any direction. This eases the hassle when coupling or decoupling your trailer. Additionally, the coupler is greaseless, so you don't have to worry about dealing with a mess.
Even with a range of advanced features, this unit weighs no more than 35 pounds. It is one of the lightest fifth wheel hitches for short bed trucks. The low weight improves handling and allows a one-person installation process.
This is an excellent short bed 5th wheel hitch that pulls smooth, maintains quiet operations, and even offers a full 90 degrees turning radius. It comes with well-torqued bolts that hardly loosen up even after covering miles on-road. Better still, it is rated at 24,000 pounds GTWR and 4,500 pounds VTW.
We cannot deny that this is a decent hitch that can take on tough jobs. However, it is also a fact that it lacks some of the advanced components (featured in competitor models) that allow smoother rides.
We were in for a rough ride during our tests, especially when we attempted to tow close to the maximum weight range.
Pros
Easy setup
Lightweight at only 35 pounds
Outstanding adaptability with 3 height adjustments
Smooth and quiet rides at low and medium loads
24,000 pounds GTWR & 4,500 pounds VTW
Greaseless coupler
Cons
Smooth rides are not guaranteed when towing at maximum load range
3. CURT 16516 E16 Fifth Wheel Hitch for Short Bed Truck, 16,000 lbs
The key selling point of the Curt 16516 is its robust dual pivot head. It offers 10 degrees of lateral movement to ensure you enjoy a smooth and effortless towing experience. Then again, its auto-lock function allows easy and more secure coupling.
This short bed hitch has earned the respect of multitudes of fifth wheel trailer owners for its ability to ensure safe drives across different landscapes. With its anti-rattle skip plate, the noise en route remains at reasonable levels for more comfortable rides.
Short bed truck owners benefit from the 4 height adjustment that boosts the flexibility of the unit.  Making technical turns is also not an issue because this hitch has a roller that offers an additional 12 inches of clearance when fitted to a short bed truck.
With most hitches in the class, offering a mere 10-inch range of motion, the extra space gives this option an edge above the rest.
We must also mention that this short bed fifth wheel hitch has a solid construction that provides a sturdy mounting place. Instead of rolling on the hollow rods as is typical with competitor models, the rollers roll on the wheels that carry the trailer's weight. You can use the thick operating handle to lock them into your desired position.
This is an easy to use hitch ideal for both veterans and newbies in fifth wheel trailer towing. It's also easy to maintain because of the weather-resistant carbide powder coating. You merely need to occasionally lubricate the moving parts to keep the hitch in a pristine state.
Pros
Up to 16,000 pounds GTW and 4,000 pounds VTW
12 inches of additional turning clearance
Automatic locking feature for a straightforward coupling process
Dual-pivoting head ensures smooth and stable towing
Heavy-duty construction
Rust-resistant black powder coat finish
Cons
Heavy and challenging to install
4. CURT 16130 Q20 fifth Wheel Hitch, 20,000 lbs
With this fifth wheel short bed truck hitch, the noise-reduction pattern is crazy. The Curt 16130 currently takes home the crown for being the quietest fifth wheel hitch for short bed trucks. If you are a fun of calm and peaceful rides, this is a model we highly recommend.
This unit also offers a convenient 3-position coupling indicator. Such a feature ensures you are in the know of the coupling status of your hitch and camper. The hitching procedure is dead simple in most cases, making the hitch ideal for newbies in fifth-wheel towing.
By using a spherical axial bearing, the head tilts freely back and forth as well as side to side to ensure smooth movements of the towed trailer.
For ease of use, this unit features an ergonomically designed short-throw handle that allows you to manipulate the rollers as you deem fit. This handle is lockable for enhanced security when driving.
Another perk of using this model is that it's compatible with standard 5th wheel base rails. In case you already have mounting bed rails, there is no need to invest in another rail kit.
Maintaining the hitch is super easy because it features 3 in-built grease fittings that continuously lubricate the moving parts to save you time and effort.
This is a heavy-duty hitch that weighs about 140 lbs. It is tested and rated to handle a whopping 20,000 pounds gross trailer weight and 5,000 pounds vertical tongue weight. Such power allows you to tow a range of fifth-wheelers, including luxurious models, which tend to be heavier.
Pros
Straightforward installation process
Allows easy coupling
The spherical axial bearing allows tilting in any direction (360 degrees)
Noise-free and straightforward to operate
Fits any standard base rails
Robust hitch with weather-resistant carbide black powder-coated exteriors
20,000 pounds GTW and 5,000 pounds VTW
Cons
Rails and brackets are sold separately
5. Pulliam Enterprises 2900 Superglide 20,000
The Pulliam Superglide is an automatic sliding 5th wheel hitch. It's one of the unique fifth wheel hitches for short bed on our list that supports fully automated operations. You don't need to keep stepping in and out of your truck to check on the levers before and after making turns.
With 14 inches of slide when taking sharp turns, this unit automatically moves the trailer away from the truck's cab. It offers unique solutions for safe and efficient turning, even when using a short bed truck.
With short bed truck, the cab space is bigger, which reduces the cab-to-axle distance in the bed. Fortunately, this hitch helps you regain the 90 degrees turn capability of trucks with longer 8 ft. beds.
Moreover, compared to the majority of sliding fifth wheel hitches, this one offers a higher gross trailer weight capacity of 20,000 pounds. It is made from top-quality American steel and designed to handle the load of heavier trailers.
The adjustable base foot allows you to center your pivot point directly over the axle. This reduces swaying, chuckling, and bumping when on-road.
Based on our research, we found out that a decent number of hitches are overly noisy because the pivot point is mounted in front of the axle, instead of over it, which causes unwarranted rattling.
This sliding fifth wheel hitch boasts of a host of advanced features that enhance its load capacity, durability, and functionality. These features attract an extra cost, making this one of the most expensive hitches in its class. On the bright side, it is heavy, well-made, and it works great!
Pros
Outstandingly well-built using top-notch materials
A range of advanced features for enhanced functionality
20,000-pound load capacity
Best automatic 5th wheel slider hitch for short bed trucks
Allows smooth and rattle-free rides
Cons
6. Pro-Series 30056 Fifth Wheel Hitch 15K
There more than a few compelling reasons why the Pro-Series 30056 had to be on our list. Apart from the fact that its overwhelming positive customer reviews made us curious, this model features a sturdy 4-way pivoting head that offers a 5-degree side tilt for super easy hooking.
It also features a rounded slide bar jaw mechanism with a rounded outline that allows automatic latching.
This hitch has a basic setup and installation process. It can also be uninstalled in a matter of minutes if you want full bed access. To ensure that thieves don't take advantage of this, always use a hitch lock for added security.
In terms of versatility, this product ticks the right boxes and can be matched with different trailers because it allows 13-17 inches vertical adjustments. Featuring a gross trailer weight of 15,000 pounds and a vertical tongue weight of 3,750 pounds, you can use the hitch for both light and medium-duty hauling.
Overall, this product works great, and its performance is quite balanced with its price. Although it is competitively priced for its lack of top-of-the-line features, it still boasts of quality engineering.
On the downside, it features a slide bar jaw, which, in our expert opinion, is not as efficient as a hitch jaw locking system. Additionally, its towing capacity is lower than that of similar models in its class.
Pros
4-way pivoting head for smoother rides
Budget-friendly
Allows vertical adjustments between 13 and 17 inches for enhanced versatility
Easy to install and use
Automatic self-latching
Top-quality construction for unmatched resilience
Cons
7. B&W Companion Fifth Wheel Hitch RVK3500
Let me start by highlighting what we liked most about the B&W RVK3500, and what we felt was a potential turn off. Well, this fifth wheel short bed hitch is uniquely designed for easy installation.
This saves you time during DIY installation or, at the very least, assures you of inexpensive labor costs if you choose to have it professionally installed.
Then again, this fifth wheel short bed truck hitch has a high gross towing weight of 20,000 pounds. While it ranks top in its class for a high GTW, its vehicle towing weight is at a mere 5,000 pounds, which we feel is on the lower end.
This product was uniquely engineered to fit the OEM hitch platforms of Ford trucks. What makes installation super easy is the cam-actuated latching mechanism and the 2-piece design that leaves the bed clear of bolted rails.
The cam action latching handle also makes disconnecting the hitch a real bag of sugar, especially when parked on unleveled ground.
In case you frequently camp at rustic RV campgrounds, or you traverse through rough terrain, you should consider investing in the safety and comfort features that this product has to offer.
Moreover, the 1″ thick cast-locking jaws create a secure connection for a smoother towing experience. Your rides on paved and unpaved roads are guaranteed to be quiet, comfortable, and rattle-free thanks to the polyurethane bushings.
Pros
Straightforward setup
Tough and compact built
Fully articulating head
Three coupler positions
Cam action latching handle
Polyurethane bushings ensure the rides are quiet and rattle-free
20,000 pounds gross trailer weight
Cons
8. Reese Elite 30142 Fifth Wheel 18000 lb Load Capacity
Here is another top rated fifth wheel hitch for short bed. The Reese 30142 Elite Series is a robust unit made from top-quality materials and heavy-duty engineering.
Thanks to the solid steel construction and corrosion-resistant powder-coated exteriors, this product can efficiently serve you for years without any significant concerns.
The highlight of this fifth wheel short bed is the 9-inch funnel that makes connecting to the kingpin a one-man job. You don't need someone to guide you when hooking up your fifth-wheel trailer.
Before you dive in any further, this product is not for you if you own step-side trucks or those with in-built toolboxes on the side walls. You will also not find it ideal if your truck's bed is shorter than 6 feet.
This fifth wheel hitch for short bed comes pre-assembled for a straightforward and stress-free setup process. With a gross trailer weight rating of 18,000 pounds, it's a pretty ideal option for towing lighter campers and fifth wheelers using a short bed truck.
In terms of stability, you can trust the unit to remain steady on-road because it has wide footprints. Like a decent number of hitches in its class, it is engineered to allow 4″ side to side adjustments and 14″ to 18″ vertical adjustments.
The lockable handle has a quick-lock mounting system for a perfect tight fit and safer towing. We also liked that this unit has a single jaw for maximum contact with the kingpin.
Better still, it features a 4-way head pivot that pivots back and forth as well as side to side. This kind of pivoting head makes it easy to get the trailer hitched or unhitched, even when parked on uneven ground.
Pros
Pre-assembled to allow a quick and straightforward setup
9″ funnel makes installation easy
Well-constructed with heavy-duty materials
4-way pivoting system
18,000-pound towing capacity
Wide footprint for enhanced stability
Cons
This is a heavy hitch, yet its GTW is not high enough to allow towing of heavier trailers
9. Pro Series 30128 Fifth Wheel Hitch 15K
The Pro Series 30128 is an ideal model to consider if you need a short-bed truck hitch that can cater to light-duty towing needs. This is a well-balanced hitch for short bed truck that offers a gross trailer weight of 15,000 lbs and a vertical tongue weight of 3,750 pounds.
While there is nothing outstanding to write about in terms of the GTW and VTW of this unit, the quality of its engineering still makes it worth a slot on our list fifth-wheel hitches for short bed.
First, it features a rounded slide bar mechanism designed for automatic latching. This makes hitching up your trailer or camper a piece of cake. Coupling and decoupling are further made easier by the ergonomically designed grip handle.
Like the Reese Elite 30142 and various other models on our list, this unit is capable of 4-way pivoting for easy and straightforward hitching. It also features a wide stance, 1-piece legs for excellent stability. What's more, the vertical height of the hitch is adjustable for enhanced versatility.
This is a bare-bones basic fifth-wheel hitch for short-bed truck with just enough features to provide excellent functionality. It has average looks and even comes at an average cost. At the price range, however, we must say that the performance, quality of construction, and sublime warranty are exceptional.
Pros
Easy to install
Adjustable vertical height for enhanced versatility
Stable with a wide stance, 1-piece legs
Rounded slide bar mechanism
4-way pivoting head allows easy hooking on unleveled ground
Quality built for enhanced durability
Good value for the money
Cons
Only ideal for light-duty towing (15,000 lbs. GTW, 3,750 lbs. VTW)
10. CURT 16115 E16 Fifth Wheel Hitch, 16,000 lbs
CURT is a leading brand that has a range of superior yet reasonably priced hitches. No wonder the last model on our list of fifth wheel hitches for short bed truck is also a CURT product.
The E-Series 16155 is one of the most economical choices on our list of fifth wheel hitches for short bed truck, yet it brags of several features seen in the more expensive Q-Series models from the brand. This is a hitch you can depend on to help you tow your trailer safely to any destination.
At this price range, we honestly expected to unveil major concerns regarding the overall quality of the unit. To our surprise, this fifth wheel hitch performs efficiently and effectively.
It features a single handle for incredibly easy operations, so you don't have to feel intimidated, even if you are mechanically challenged like me. Furthermore, it locks automatically to make the coupling process easy and secure.
16,000 pounds gross trailer weight capacity may seem shabby, although it's still not that bad at the price range. This unit can also withstand vertical loads of up to 4,000 pounds, allowing you to tow lightweight 5th wheelers.
Its top-quality construction and exterior coating enhance its longevity to ensure you get the best value for your money.
Like the CURT 16516, this model too features a dual pivoting head. It also has an anti-rattle skid plate and offers 10 degrees of lateral movement for smooth, quiet, and comfortable rides.
One small issue we noted during our tests is the inconvenient positioning of the handle that may pose challenges when unlocking the latch. Don't get me wrong; the convenience of this handle is not in question, only its placement.
Pros
Single handle for smooth operations
16,000 GTW and 4,000 pounds VTW
Auto-lock for more secure coupling
Durable construction with weather-resistant powder-coated exteriors
Offers quiet, rattle-free and comfortable rides
Securely mounts onto standard fifth wheel base rails
Cons
The release handle could be better
Verdict
Trust me; there are good reasons the 10 models on this post made it top on our list after researching the whole parades of similar products. They are well-engineered for maximum durability and boast of unique features that make them a perfect choice for towing 5th wheelers using a short bed truck.
Our first choice is B and W RVK3300 Companion hitch. It is a sturdy fifth wheel hitch with an outstanding gross trailer weight of 20,000 pounds
Our second favorite choice is Reese Elite 30142. It features a 9-inch funnel that makes getting your fifth-wheel trailer hooked up a one-person job. This feature gives it a small lump of awesomeness that you will not get with other options.
How To Choose The Best Fifth Wheel Hitch for A Short Bed Truck?
Choosing the best fifth wheel hitch for your short bed truck can be a tricky affair. Luckily for you, we have prepared a detailed buyer's guide to help you with your selection.
Type of fifth Wheel Hitch
There are different types of 5th wheel hitches, including fixed hitches, slider hitch, auto slider hitches, and gooseneck hitches. Each of these options presents a special set of pros and cons that can affect how they function on a short-bed truck.
Naturally, your needs should be prioritized when choosing the type of fifth-wheel hitch to purchase. If you want to use your truck bed for other errands, for instance, consider choosing a gooseneck hitch with an under-the-bed mounting setup. With this option, only a ball hitch sticks up into the truck bed.
Truck Bed Length
Your truck's bed length will play a key role in dictating the type of hitch that best suits you. If it measures less than 6 ½ feet, you may want to consider using a sliding hitch.
This option releases the hitch and slides it backward. Ideally, this should reduce the risk of the nose of the trailer crashing into your truck's cab when backing up.
Gross Trailer Weight (GTW)
The gross trailer weight is the overall weight of a trailer when fully packed. Even though manufacturers indicate this weight on the manual, we all know that it could be inaccurate because lighter trailers are preferred over heavier ones.
To get the accurate GTW of your trailer and, by extension, avoid dangerous scenarios caused by using the wrong hitch, visit a public scale to get it weighed.
Max Tongue Weight
The max tongue weight, commonly known as the max king pin weight in the 5th wheel slider hitch world, refers to the weight that presses down on a hitch once a trailer is loaded. Typically, the tongue weight is about 25% of a trailer's GTW.
Understanding the max tongue weight ensures that you don't accidentally overload the rear axle.
Hitch Weight Capacity
The weight capacity of a hitch dictates the amount of load the unit can carry without posing safety concerns. It is essential to ensure that the hitch you choose has a weight capacity that allows it to handle your trailer's load.
Anytime a hitch is an ill fit for the weight or size of a trailer, it could break and cause unwarranted accidents.
To be on the safe side, go for a unit with a slightly higher load capacity than your trailer. Higher load capacity will not present any unforeseen issues and will only assure you of having a hitch that is over-prepared for the tasks at hand.
Mounting Style
Fifth wheel hitches come with different mounting styles. It is best to choose a unit with a mounting option that suits your preferences. The rail system mounting setup is the most common, although you can also find hitches uniquely designed for under the bed or above the bed systems.
Here's the deal, how a hitch is mounted often has very little to do with its overall performance. You simply need to consider your situation and figure out the kind of mounting set up that best meets your needs.
Let's dive into the details to understand the 3 main mounting styles.
Rail system — Industry Standard 5th wheel Hitch Rails: Standardized rail systems are often permanently installed on the bed. Some kits are removable, so you can clear the bed anytime your hitch is not in use
Under the Bed System: This kind of mounting style requires you to attach your mounting hardware to the frame and fasten the hitch to the brackets under the bed. Typically, it is essential to remove the hitch anytime you are not towing. You also need to affirm that the bed of the truck is free of obstacles during your non-towing escapades
Above the Bed System: With this type of mounting system, the hitch is attached to the bracket that is fixed inside the bed. When you are not towing, it's safe to leave the bracket inside the bed.
The use of brackets makes installation considerably easier.
Pivoting System
Pivoting systems dictate the level of flexibility of a hitch. Just like mounting styles, these systems come in different flavors. There are two main options to choose from:-
2-way Pivoting: This kind of system allows the hitch to make forward and backward movements. Even though decent amounts of flexibility are offered, the hitch is still not able to sway.
The lack of swaying ability does not pose any challenges on highways, although you may experience some trouble when navigating rough back roads.
4-Way Pivoting System: With this system, the hitch can make side to side as well as front to back movements. This enhanced swaying ability makes it easier to tow when traversing through back roads.
On the downside, the 4-way pivoting systems tend to be tougher on the wallet compared to their 2-way counterparts.
Jaws
Choosing the right jaw configuration is crucial. Ideally, you should first consider the weight capacity of your trailer.
Let me break it down for you:-
Single Jaw Design: A hitch with a single jaw design is more secure and ideal for trailers that weigh more than 25,000 pounds.
Double Jaw Design: The double jaw hitches are a perfect choice for trailers that weigh less than 25,000 pounds. In this case, a dual jaw system wraps around the kingpin and aids in reducing the movements and noise during trips.
Again, the most vital thing is to choose a design ideal for your needs and one that appeals more to your particular situation.
Price
When it comes to choosing sliding fifth-wheel hitches for a short-bed truck, your primary focus should be on the value you get for every dime you spend. Usually, heavier hitches with a higher weight rating tend to cost a little more.
Take it from me; nothing is more important than finding a hitch with a slightly higher weight capacity than your trailer. It's better to focus on this than spend more money acquiring units with features you love, but don't need.
To get it right, think about the features and overall quality that you genuinely need. In the end, even low-quality hitches are not that cheap.
Quality
Quality and price don't always go hand in hand. This is the unfortunate truth, so don't let high price tags deceive you or low price tags turn you off. By checking out the reviews of real users you can figure out whether a specific hitch is as good as advertised.
We understand that reading customer reviews is not the most exciting thing you can do, even on a dull afternoon. That is why we took the time to read the reviews on your behalf and unveil positive and negative patterns in user experiences.
More often than not, if several users complain that a specific part of a hitch is faulty, there is a good chance that it is indeed faulty.
Frequently Asked Questions
Are there any major concerns when towing a fifth-wheel trailer with a short-bed truck?
Yes. The turning angle is one of the greatest concerns. You can only confirm the turning radius once you hitch up your trailer and truck. Fortunately, our list contains tried and tested hitches that typically perform well with the short-bed truck.
How much maintenance does a fifth-wheel hitch for a short-bed truck require?
The maintenance needs of a hitch will highly depend on its design and engineering. However, all hitches require regular lubrication.
Just clean the old lubricant and grime build-up then apply fresh oil on the skid plate surface. All joints inside the hitch head and the moving parts to need frequent lube application.
Is it worth it to invest in a fifth-wheel hitch?
Short box trucks pose particular challenges when towing a fifth-wheel trailer. Fortunately, modern hitch manufacturers have done some heavy lifting to address these concerns by producing hitches that are uniquely engineered for short-bed pickup trucks.
Irrespective of your needs, you can find a perfect hitch for a short bed truck that matches your tow vehicle's characteristics.
How do I attach a fifth-wheel trailer to a fifth-wheel hitch?
Attaching a hitch to a trailer is not as complicated as many assume. Fifth wheel hitches feature a kingpin, which creates the much-needed connection between the truck and trailer.
This pin locks the hitch into a fixed position but allows some level of flexibility that is essential when navigating turns.
What causes bucking and chucking?
If you have a bucking and chucking concern, there is a good chance that there are loose connections that ought to be addressed. Such issues arise when the trailer pushes and pulls against the tow vehicle and makes the ride bumpy and unpleasant.
To address this problem, check the connections between the kingpin and the truck's frame. You need to make sure they are tight enough to prevent the trailer and truck from moving independently.
Final Words
When towing a fifth-wheel trailer, a lot rides on the hitch: literally. It is imperative to be an informed consumer when searching for the best fifth wheel hitch for you. Our buyer's guide contains all the essential information you need to select a product that is ideal for your needs.
Furthermore, our list contains 10 tried and tested models. These are units that perform optimally for enhanced towing safety and convenience.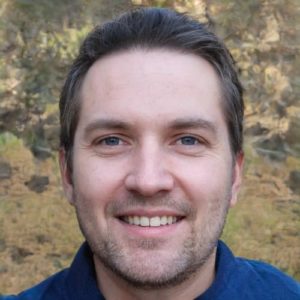 I'm Daniel Galbreath, founder of OffRoadersWorld.
I spend my spare time writing on this website, OffRoaders World. I share my thoughts and reviews on different types of gears, share tips sometimes. This website is specially created and regularly updated basically to help other folks like me when I started to solve the various problems they face, specially when they go off-roading.