Last Updated on August 17, 2022
The Best 5th Wheel Slider Hitch
If you are looking for a fifth wheel slider hitch and you don't have the time to shop around then just go for this one. Overall its performance and build quality are unparalleled.
If your truck's bed is over 8-feet long, this post is possibly not for you. However, if you own a short bed truck and need a 5th wheel hitch, then you are in the right place.
So, why do you need the best fifth wheel slider hitch?
Here's why
When towing, you ought to place the hitch directly over the rear axle. Unfortunately, the rear axle is, in this case, closer to the cab, and this may cause the corner edges in the trailer to crash into the cab, especially when navigating sharp turns.
A sliding hitch offers excellent solutions by creating more room for the trailer to turn safely. Dive in and take a peek at the 7 best models in the market.
7 Best Fifth Wheel Slider Hitch Reviews
From the parades of products in the market, we managed to sieve out 5 of the top models that have different features but offer exceptional functionality at the best price.
Check them out!
1. PullRite 24K Isr Superglide (Top Pick)
First on the list is a heavy-duty slider hitch designed for towing big rigs. The PullRite SuperGlide brags of an outstanding gross trailer weight of 24,000 pounds. It is an industrial-grade unit that outperforms the majority of hitches in its class.
With beefier components designed to accommodate heavier loads; this is a unit you can depend on for those tough towing jobs.
Another superb perk is that the Superglide offers 18 inches of travel. This easily and quickly moves the trailer away from the truck's cab when making tight turns.
Even though you can use this product with existing industry-standard rail systems, you need to ensure that your rails are a perfect match. After all, you don't want to fit a 24k lbs hitch on a truck with an 18k lbs rail system. Towing beyond the weight capacity of the rails could pose safety concerns.
This type of hitch is perfect for short bed trucks because it offers an efficient way of regaining a 90-degree turning capacity. Because it is fully automated, the hassle of stepping out of your tow truck to check on the levers before and right after turns is eliminated.
Installing the unit and removing it is super easy. Remember that it is made from top-quality American steel, which makes it one of the lightest sliding hitches in the current market.
Don't get me wrong; the product still has a sturdy and robust hitch head that weighs about 40 lbs, although it is well balanced to again make it one of the lightest options.
Pros
18 inches of travel
Double jaw design
Sturdy and lightweight
High GTW of 24k pounds
Full automatic operations
Easy to install and remove
Best slider hitch for short bed trucks
Fits perfectly with existing industry standard rail systems
Cons
Rails and plate sold separately
2. B & W Companion 5Th Wheel Hitch with Slider for Ram Pucks
The most notable feature of this slider hitch is its two-piece design that makes installation a real sugar bag. This unit is designed to match the Ram puck's OEM platform.
It has a cam-actuated latching mechanism for easy hookup and release and thick 1″ cast locking jaws that provide an excellent connection to the trailer for an outstanding towing experience.
This model doesn't leave you with much of a wish list, and it is engineered to offer you the bells and whistles of B&W products. The double jaw construction helps to reduce noise when towing and also keeps the hitch tightly secure for enhanced safety.
A good number of users attest to being lured by this feature that guarantees peaceful and safer rides.
Something else about double jaw constructions is that they reduce the movement of the trailer. This further enhances your safety and that of other road users. On the other hand, the cam action handle makes moving the hitch effortless for super easy hitching and unhitching.
In terms of user-friendliness, this model is designed to tick all the right boxes. No wonder it also offers a simple installation process. Additionally, it brags of a reliable gross trailer weight of 20,000 pounds.
We tested the model on a Dodge with a Ram puck system and had nothing negative to report. If anything, the unit can make your RVing life a whole lot easier and safer. However, we can all agree that times are hard, and the product's price tag can easily make most folks shy away.
Pros
Easy installation
Double jaw construction
No automatic mechanism
Quiet and rattle-free rides
20,000 pounds gross trailer weight
Easier hookup with cam-action handle
Top-notch construction yet lightweight
Fully articulated head with 360-degree claws for enhanced stability
Cons
3. Reese Towpower 30051 16K Fifth Wheel w/Kwik-Slide (Best Budget)
Featuring a gross trailer weight of 16,000 pounds and a vertical tongue weight of 4,000, the Reese Towpower 30051 clearly falls behind a decent number of hitches on our list because of its weight capacity. However, this unit is still by all accounts a top of the line model uniquely designed for light-duty hauling.
This model matches a wide selection of towing configurations because its height is adjustable from 15″ to 18″.  The best part, however, is that it slides to offer 10 inches of additional clearance.
You get more turning radius, which protects your truck from getting damaged by the trailer during low-speed maneuvers in tight spaces.
One of the least appreciated but highly convenient features is the wide 1-piece legs stance for enhanced hitch stability. While this is a trivial feature, it makes all the difference by keeping the unit in place and ensuring that all its main features function as they should.
Regarding installation, the process is bare-bones simple. Removing the hitch for full bed access is also quite straightforward, and the whole process will only take up a few minutes. The tough tabs allow you to lock down the jaw handle to deter thieves and protect your investment.
Overall, this is an attractive hitch with a not-so-bad load capacity of 16k pounds. Based on its quality of construction and features, its cost is surprisingly wallet-friendly.
The only tiny concern we had is that the rail kit is sold separately, and this could slightly increase the upfront costs of fifth-wheel towing.
Pros
Easy to set up and remove
16,000 lbs GTW and 4,000 lbs VTW
Improved stability with wide stance 1-piece legs
Offers 10 inches of additional slider travel distance
Dual jaw locking system for reduced rattling en route
Vertical height adjustment of 15″ to 18″ for enhanced versatility
4-way pivot head for easy and secure hookups on unleveled ground
Cons
Rails sold separately
Not ideal for step side trucks or beds shorter than 6 feet
4. Pulliam Enterprises 2900 Superglide 20,000 automatic slider 5th wheel hitch
If you are searching for a heavy-duty slider hitch that is well made and works great, consider investing in the Pulliam Superglide. This is one of the best automatic sliding fifth wheel hitch ideal for fifth-wheel towing using a short bed truck.
Thanks to the fully automated operations, you can say goodbye to the trouble of continually stepping out of your vehicle to check the levers when navigating through tight turns.
With 14 inches of clearance, there is little or no chance of the trailer hitting the truck's cab. This is a unit designed to move automatically when taking technical turns, which gives you incredible peace of mind.
Even with the smaller cab-to-axle distance in short bed trucks, this hitch ensures you regain a 90-degree turning ability.
In case you want to tow a heavier trailer, this unit is up for the task. It is made from premium quality American steel and offers a high gross trailer weight capacity of 20k pounds.
Swaying and chuckling noises are not that bad when towing a 5th wheeler over short distances. However, the awkward movements and annoying sounds can be a little too much if you want to haul your trailer or camper over long distances.
Fortunately, this hitch features an adjustable base foot that allows centering your pivot point over the axle for reduced sways and rattling.
Automated operations, high load capacity, and heavy-duty construction for unrivaled durability are all advanced features that are bound to have an impact on the price of a hitch. This unit ticks all the right boxes for its performance and functionality, although it's one of the most expensive in its class.
Pros
Offers an extra 14″ of clearance
20,000 pounds gross trailer weight
Full automatic sliding fifth wheel hitch
Smooth, comfortable and noise-free rides
Advanced features for better functionality
Heavy-duty construction and top-quality components for unrivaled durability
Cons
5. Demco 8550035 AutoSlide Ultra Series 21K Above-Bed Fifth Wheel Hitch
If you are searching for a hitch that can offer you maximum versatility without much effort, the Demco 8550035 is for you. It has a wrap-around jaw design and a locking bar for enhanced safety and a smoother towing experience.
Better still, this slider hitch uses rack and pinion gears and offers 14 inches of travel to help you get around tight spots.
User-friendly hitches that allow easy adjustments are always in high demand. This low profile unit features 3 vertical height adjustments that ensure you can perfectly level your truck and trailer.
It is designed for easy and fast installation, although its overall weight may require you to get a hand when installing or removing it.
With this hitch, you can tow a maximum of 21,000 pounds, and you will also enjoy a 5,250 pounds vertical load limit. If you have a short bed truck with a 6-foot bed or shorter, don't worry because this unit offers extra room to prevent the trailer from crashing into the cab.
The smooth and automatic adjustments make the hitch ideal for hooking different types of trailers and campers. If you plan on hitching different RVs that vary in size and weight, this may be just the hitch you need to get the job done.
You are safe to drive through all kinds of terrain, as long as you remain within the recommended weight limit.
Pros
3 height adjustments
Straightforward setup process
Wrap-around jaw for added stability
Versatile and ideal for different hauling processes
Excellent construction quality and low-profile design
Perfect option for short bed trucks-offers 14″ of travel
Cons
6. B&W Trailer Hitches Companion Fifth Wheel Hitch
The B&W RVK3400 stands out because it is designed for under-bed mounting. This mounting system makes installing the unit a breeze, and it should take you less than 10 minutes if you have a helping hand.
Removing the hitch is also fast and straightforward, and you can take it out completely when you want to use your truck's bed to run other errands.
What's more, this heavy-duty, 207-pound hitch has an impressive gross trailer weight capacity of 20,000 pounds and a vertical tongue weight of 5,000 pounds. It boasts of a host of outstanding features, including a double jaw design for quiet and comfortable rides, and a dual pivoting head for smoother towing.
Another feature that minimizes noise on-road is the polyurethane bushings. They cut down annoying noises, including rattling sounds when the trailer is in motion. You, however, need to keep all moving parts well lubricated and tightened to ensure your rides are as noise-free as possible.
Furthermore, it also has a wide kingpin funnel and lockable handle for theft prevention. Coupling and decoupling are easy thanks to the fully articulating coupler that allows side to side and front to back pivoting, as well as the cam-action handle for smooth operations.
It's normal to worry about having little room to maneuver, especially when using a short bed truck. Fortunately, this slider hitch offers you 12 inches of slide, so you get just the additional room you need to make turns without your trailer smashing into the cab.
Pros
Dual jaw connection
Easy to install and remove
Rattle and noise-free rides
Cam-action latching handle
Under-bed mounting system
Articulating head pivots in all directions
20,000 pounds GTW and 5,000 pounds VTW
12 inches extra clearance for making safe turns
Cons
Plenty of manpower is required when hooking and unhooking this 207-pound hitch
7. CURT 16516 E16 5th Wheel Slider Hitch, 16,000 lbs
Last on the list of best sliding 5th wheel hitch is a model that has more than a few major selling points. First, the Curt 16516 is a darling to many because it features a strong dual-pivot head that offers 10 degrees of lateral movement.
This assures you of smooth and enjoyable towing. Second, it has an auto-lock function that ensures secure coupling.
Irrespective of the conditions of the roads you use, you can depend on this unit to help you tow safely. Your rides will also be reasonably comfortable because the anti-rattle skip plate keeps noise levels to the minimal.
With 4 height adjustments, this is one of the most versatile sliding fifth wheel hitches on our list. The easy adjustments allow you to hook up to different trailers and campers, irrespective of their size. Just make sure that you stay within the recommended weight limit of the hitch, which is 16,000 pounds.
Another superb feature that gives the product some bragging rights is the 12 inches of additional clearance that make it a perfect fit for short bed trucks. Our research shows that a decent number of hitches in the class can only provide 10 inches of clearance.
Furthermore, the CURT 16516 takes a top spot amongst competitor models because of its robust built that offers a stable and reliable mounting place.
For increased stability, the rollers roll over the wheels that bear the 5th wheeler's weight instead of moving on hollow rods. There is a thick handle you can use to lock them into position.
Pros
12 inches of slide
Heavy-duty construction
4,000 pounds VTW and 16,000 pounds GTW
Auto-lock for a straightforward coupling process
Dual-pivoting head allows smooth and stable towing
Cons
The weight of the unit (102.8 pounds) makes installation somewhat challenging
Verdict
If you have enough budget, then you can go for PullRite Isr Superglide.
Plus, several compelling reasons lead us to choose the 16K Reese Towpower 30051 as our second favorite choice. Even though all the 7 units on our list are designed for great performance and functionality, this model also has a relatively low price tag.
At the price range, few models offer features such as a two-jaw locking system and wide stance legs for better weight distribution and stability.
What's more, this hitch is perfect for lightweight hauling using a short bed truck because it offers a full 10 inches of clearance to allow a bigger turning radius.
Fifth Wheel Slider Hitch Buying Guide
Finding the best sliding fifth wheel hitch is easier said than done. For such hitches to moves backward and forward, they are fitted with more components, meaning more variables need close consideration. Arguably, choosing between stationary hitches is easier.
To find out the best rated 5th wheel slider hitch, keep these vital aspects in your mind.
Type
There are two main options you have when choosing sliding hitches for a 5th wheeler. Let's analyze them in more detail.
Manual Sliding Hitch: This sliding hitch requires you to step out of the truck and "manually" pull the lever to detach the unit from the slider rails. You then ought to get back into the car and drive forward to slide the hitch.  Unfortunately, not all models are designed to lock into place automatically.
The greatest issue with using this kind of hitch is that each time you want to navigate a tight turn, you need to step out of your truck, secure the pin, and release your trailer's brakes. Because not all corners require this process, it's easy to forget and end up in a dangerous situation.
Benefits
More affordable than automatic sliders
More popular hence a more extensive array of options to choose from
Equally as durable as intuitive sliders
Disadvantages
More work is needed to ensure your safety.
Automatic Slider Hitch: Automatic sliding hitches feature the latest innovations that effectively address the downsides of manual hitches. They have a rack and pinion gearing that allows the hitch to slide on turns automatically.
The rotation of the hitch head jumps to action and slides the hitch towards the rear of the truck bed anytime your truck turns more than 10 degrees. It then gets back to its usual over the axle position right after the turn. In short, everything is automated, and you don't need to keep stepping out of your truck. You will find some best rated automatic 5th wheel slider hitch on our list above.
Benefits
Easy, fast and convenient to use
Your safety is assured so you can enjoy better peace in your mind
Durable
Disadvantages
More expensive, yet the selection to choose from is somewhat limited
Travel
Here's the deal, the travel of a sliding hitch gives it an edge over other types of hitches. This refers to the overall distance a hitch can travel along the rails.
You need a hitch whose travel provides enough clearance to execute 90 degree turns safely. Most models, including the ones on this list, offer additional clearance of between 10 and 12 inches.
Size
The dimensions of a sliding hitch can easily be a turnoff or selling point depending on the size of your truck's bed. Before you purchase any product, make sure it is a perfect match for your truck bed. Additionally, ensure that finding ample storage space in your garage will not be a problem.
Maximum Load Weight
This refers to the full load weight a hitch can handle horizontally and the maximum weight you can safely and legally tow.
5th wheelers are typically heavier than traditional trailers, so you need to be careful in your selection. Ideally, the right model will have a higher maximum load weight than your trailer's weight.
Maximum Tongue Weight
The tongue weight is the maximum amount of pressure a hitch can handle vertically. In short, it is the maximum downward weight a hitch can handle from the trailer tongue.
You should ensure that your hitch's maximum tongue weight is not greater than 10% of the gross combined weight rating of your towing truck.
Frequently Asked Questions
Can I tow a 5th wheeler using a short bed truck?
If you need to tow a fifth-wheel trailer using a short bed truck or any pickup whose bed is shorter than 6 feet, you need to use a slider hitch. The best slider 5th wheel hitch creates the much needed extra room for your trailer to turn safely without crashing into the cab.
Is it easier to tow using a 5th wheeler?
Fifth-wheel trailers attach to the bed of your truck using a uniquely designed hitch. According to avid campers who have used both 5th wheelers and travel trailers, the former offers smoother towing because it is more resistant to swaying and rolling.
How do sliding fifth-wheel hitches work?
Once a 5th wheel hitch is installed correctly, its flat plat and the trailer's flat plat bed are in constant contact. They continuously slide against each other when the container is in motion. This makes it easier and safer to navigate through tight turns.
To ensure smooth operations, always keep these two components adequately lubricated.
Do I need professional help to install a sliding fifth wheel hitch?
Not necessarily, the majority of kits have a range of pre-installed components that enhance ease of use. Then again, they come with a detailed manual that makes the installation process a breeze, even for first-time sliding hitch users.
Are there any safety measures I should uphold when using 5th wheel slider hitches?
Yes. Your towing safety depends on more than just the structural integrity of your slider hitch. It is also important not to exceed the weight limit of your unit and ensure that it is bolted down securely. Additionally, make sure your tires are in an excellent state before you hit the road.
Final Words
If you have a short bed truck, we hope that you can find the best fifth wheel slider hitch from our list. Whether you choose a recommended model with manual or automatic operations, you can expect it to make navigating through tighter maneuvers easier and safer.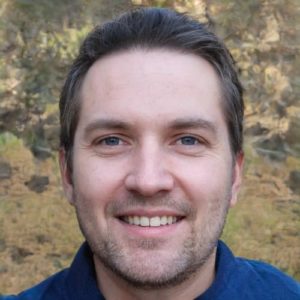 I'm Daniel Galbreath, founder of OffRoadersWorld.
I spend my spare time writing on this website, OffRoaders World. I share my thoughts and reviews on different types of gears, share tips sometimes. This website is specially created and regularly updated basically to help other folks like me when I started to solve the various problems they face, specially when they go off-roading.