Last Updated on August 4, 2022
Basically, all four-wheel vehicles are designed with a disc brake system. However, brake pads are prone to wear and tear especially if it has been used for a long time. Your brake pads would then need replacement.
Ask any car owner — brake pads are actually one of the most frequently replaced car parts. Car brakes provide your car the friction necessary for you to slow down and stop the vehicle so they're used every single time you drive.
You'll know when your car brake pads need replacement when your car screeches or squeals like a famished pig. Yes, that annoying or irritating sound is a tell-tale sign that your car brake pads need to be replaced right away.
Looking for the best brake pads for Jeep Wrangler JK may be a tedious process – but it's a necessary evil to keep your vehicle in top-notch condition.
The Best Brake Pads & Rotors for Jeep JK
If you are looking for Jeep JK brake pads and you don't have the time to shop around then just go for this one. Overall its performance and build quality are unparalleled.
Best Brake Pads for Jeep Wrangler JK
Life spans of braking pads vary depending on your driving behavior or pattern. Choosing the right brake pad could be a trivial conquest.
However, we have made it all easy for you with this quick and detailed guide. Check out the best brake pads for jeep wrangler outlined below so you would know which brake pads suit your ride the most.
1. Power Stop K2798-36 Z36 Truck & Tow Front and Rear Brake Kit
What's the catch? There's no hype in this at all. If you are looking for quick wins on braking performance, then this would be the ultimate brake kit for you. The brake pads in this kit provide your ride the upgrade it needs to withstand rigors of heavy braking for off-road vehicles like tow trucks.
It is engineered with your safety in mind. This is also low-noise and produces minimal dust and vibration, which gives you that smooth ride.  The rubberized shims make way for smooth and noise-free braking. Also, the zinc-plated brake rotors protect your brake pads from rust, which promotes durability.
Pros
Zinc-plated rotors shield against rust
Silent braking initiated with dual-layer, high-temperature, and rubberized multilayer  shims
Simple installation
Carbon fiber ceramic formula for smooth braking with heavier loads
Dust-free braking mechanism
Performance tested for tow/haul use
Correct torque needed for rough terrains
Pin bushings, matched brake pads, and rotors, high-temperature brake lubricant, and stainless steel hardware included
Cons
Some parts don't fit well
Note: If you ever plan to buy a winch for your Jeep JK, then check our list of Jeep JK winches.
2. Power Stop K2798 Front & Rear Brake Kit
Stopping your car's momentum would need the best car brakes in the market, K2798 Front & Rear Brake Kit can definitely slow down or stop your car completely without difficulty.
This brake pad also produces minimal noise given normal driving conditions. Moreover, this also emits very little dust while braking.
If you are looking for a brake upgrade, then this is the perfect choice for you. This kit has ceramic-made brake pads that are also infused with carbon fiber that enhances braking power and drivability.
Rotors are zinc-plated to prevent rust formation. This protective powder coating strengthens, avoids corrosion, and increases the lifespan of your brake pads.
Pros
Global reputation as an industry leader in braking pads
Smooth braking performance
Endures long drives and hard terrains
Emits low dust; with average 30% less dust than OE (tested in Los Angeles)
Noise-free
Complete kit for installation; with slotted and drilled rotors included
Zinc-plated rotors to prevent rusting
Ceramic brake lubricant and installation hardware made of stainless steel included
Affordable price
Easy installation
Cons
Minimal fading on brakes noted
3. For 2007-2018 Jeep Wrangler, Wrangler JK Front Rear Brake Rotors Kit + Ceramic Pads
This eLine Series Brake Kit won't disappoint you when it comes to stopping power and efficiency. Features cross-drilled rotors that are designed for cooling and prevent any cracking. It is also equipped with a Diamond Slot Technology that ensures brake pads are dust-protected and durable.
This is available in Black, Silver, and Gold colors.
Pros
Zinc-plated to prevent any corrosion or rust
Enhanced stopping power or braking performance
Easy installation
Cheaper than other brands
Drilled holes designed to reduce heat stress and avoid cracks
Diamond-slotted to protect and increase the efficiency of brake pads
Cons
Not durable enough for an average user
Emits loud screeching noise and dust after a few months
4. Power Stop K3097 Front Brake Kit
You can't dismiss the value of having high-quality brake pads for your vehicle. It doesn't just power up your braking performance and equilibrium on the road but also protect you and your loved ones from accidents.
With that in mind, investing in this Brake system is one of the best moves you can do for your vehicle. There are no modifications needed for this brake pad system. It's the brake upgrade that your car needs for a drawstring budget.
Power stop k3097 does not just accelerate braking performance but also maximizes your car's protection from dust and rust. It's a practical buy as the kit includes the following: installation hardware, 2 slotted and drilled brake rotors, brake lubrication, and brake pad sets.
Pros
Noise-free
Dust-free
Gives more bang for your buck!
Silver zinc dichromate plating for aesthetics and rust prevention
Rounded slots ensure smooth braking and a safe drive
Carbon fiber ceramic formula to boost braking efficiency
Impressive stopping performance with heavy load or mountainous terrains
Versatile brake pads that can work for small to medium vehicles as well as heavy-duty vehicles.
Superb cooling efficiency on rotors
Cons
5. Wagner ThermoQuiet QC1274 Ceramic Disc Pad Set, Rear
Quality is always a top priority when shopping for braking pads – and Wagner is a trusted brand in the braking industry. It provides customers high-quality brake pads that adhere to the strict industry manufacturing standards.
It's durable and has impressive braking system, which exceeds expectations. Furthermore, it's integrated with Integrally Molded Sound Insulator (IMI) technology with heavy-duty brake pads for that enhanced stopping power.
The product reduces braking distance while its signature rubber core shim helps promote safe and silent braking. Brake pads are also accurately configured to fit your vehicle; with no modifications necessary.
This dampens the noise and minimizes brake dust. You can always expect a smooth stop every time you press on the brakes.
Pros
Long-lasting performance
Robust braking capacity
Reduces noise and vibration
Functional one-piece design
Includes complete stainless steel hardware
Application-specific design to create a quieter operation
Can be used by any vehicle type
Easy installation
High temperature does not affect braking efficiency
Cons
More pricey than other brands
6. Akebono ACT1274 Proact Ultra Premium Ceramic Disc Brake Pad Kit
Do you want to upgrade your worn-out and old brake pads for a new set of brake pads? Then this best-selling brake pad kit from Akebono is an easy choice. Well, this happens to be an OEM supplier for giant brands like Ford, Chrysler, and Audi. More so, it's dubbed as the biggest brake manufacturer in the world.
Expect nothing less than optimal performance with this brake pad kit. The Pro-ACT premium ceramic brake pads ensure top-caliber braking performance and quieter technology. It's also fade-resistant and reduces dust buildup for a cleaner front and rear wheel and more efficient stopping performance.
With more than 75 years in the industry, you are guaranteed with safe and superior quality brake pads that meet OE design and manufacturing standards. You are dealing with brake experts that boast with precision, consistency, and durability in brake pad's performance.
Pros
Global expertise and industry leader in the braking industry
Creator and innovator of ceramic pad technology
Whisper-like or quiet technology
Dust-proof
Fade-resistant
Smooth and consistent stopping power
Designed for long-term performance; durable
Meets stringent OE design, fit, quality, and performance requirements
Cons
Some hardware is missing on the kit
7. EBC Brakes DP61799 6000 Series Greenstuff Truck and SUV Rear Brake Pad
This is considered one of the best brake pads that can be used on all types of vehicles and road types. It has impressive stopping performance and precision even with sudden braking.
Moreover, this works with heavy loads and even in extreme climatic conditions. You can say that this built both for the busy streets and rough terrains.
This is an eco-friendly brake pad kit that comes with a green powder coating for longer brake life. Designed with noise-reducing shims, this kit ensures quieter operation with zero vibration. It's also fade-proof, as well as dust and rust-resistant.
It has an easy installation feature that doesn't require you to break in your brake pads.
Pros
Eco-friendly and sustainable option
Reliable braking power and performance
Decreased brake dust
Silent operation
Zero vibration
Rust-proof
Minimized brake fade
Works in extreme temperatures
Easy installation process; plug-and-play concept
Works in streets and tracks
Durable
Cons
Poor instructions
A bit expensive than other brands
8. Hawk Performance HB608Y.630 LTS Brake Pad
Expect only top-notch braking efficiency from Hawk Performance. Its ceramic brake pads have high friction levels and guaranteed low-noise and dust free performance.
This amplifies stopping power while also dissipates heat. It's a heavy-duty brake pad that works great in trucks, SUVs, and other types of vehicles.
Pros
Great value for money
No brake dust
Noiseless operation
Great brake bite and stopping power
Can work on heavy loads and cold temperature levels
Durable
Easy installation
Cons
Tends to get noisy over time
9. ACDelco 14D1273CH Ceramic Front Disc Brake Pad Set
This is also one of the best and trusted expert brands in the braking industry. With its professional lineup of brake pads made of ceramic, this specific pad set has been tested and passed with flying colors in Noise/Vibration/Harshness or NVH, braking efficiency, quality assurance, and durability.
It's one of the few brake pad kits that you can trust in terms of performance, reliability, and safety. These brake pads are equipped with premium slots, shims, and chamfers to ensure precise pad movement and enhanced stopping power.
It has a stamped backing plate that helps protect against premature wear and tear as well as ensure silent operation.
Pros
Trusted brand in the braking industry
Makes use of only the premium slots, shims, and chamfers
Minimizes braking harshness
Reduced vibration
No brake dust
Value for money
Easy to install
Plug-and-play installation; no machining necessary
Cons
Produces some noise over time
10. Bosch BP477 QuietCast Premium Semi-Metallic Disc Brake Pad Set
If you are looking for a mix of braking performance, durability, and affordability, then this would be your best bet. It features advanced semi-metallic and NAO-ceramic formulas for brake pads to ensure optimal stopping power.
This has a coating that inhibits rust and also dampens noise. Included in the kit, is a complete set of hardware such as chamfers and slots, high-quality pads, rotors, and synthetic lubricants.
Pros
Budget-friendly option
Optimal braking experience
Quiet braking
Rust-proof
Quick and easy installation process
Protective transfer layer
Tested and engineered in adherence to the highest quality standards in brake pads & rotors
Cons
Some parts don't fit perfectly
Would need extra lubricant
Verdict
Considering all the pros and cons of these brake pads, the Akebono ACT1274 Proact Ultra Premium Ceramic Disc Brake Pad Kit is a surefire winner for me. For one, it's undeniably the expert and most trustworthy brand out there.
It has been around for over 75 years in the braking industry which means it has earned its stripes over the years.
And it has impeccable braking power and consistency which also has quiet operation, fade-proof, dust-free, and has potent stopping power which keeps you safe in the streets or tracks. It has everything you need in a brake pad and it has excellent reviews from verified buyers.
Frequently Asked Questions – All About Brake Pads
What Do You Need a Brake Pad For?
Brake pads sit between brake shoe & brake drum. Without the brake pads, other parts of the vehicle like brake rotors, discs, and calipers will wear away.
What is the working procedure of a brake pad?
In general, brake pads are part of the disc brake system. The brake pads are used for creating friction against the rotors. It remains attached to the calipers. Once you will step on the brake pedal, then the hydraulic line will squeeze the calipers against the rotors.
What material should you look for while choosing brake pads?
Well, as you know that the brake pads are used for slowing down your vehicle smoothly to give you control over the speed, that's why it should be made from a hard material. You will find most of the brakes are made of metal along with a rubber layer. It is recommended to go for the brake pads which is made of stainless steel materials if you wish to have a metal brake pad. Ceramics brake pads are also excellent.
Is there any way how I can understand that my brake pads are worn down?
A worn brake pad will make unpleasant noises. Whenever you will step your brake, it will make a screeching sound. This is the most common way how you can detect the health condition of your brake pads.
What do I need to look for in a good brake pad?
Well, I think you have already got an idea about it. But, still, I would like to make a short overview. At first, you are going to purchase a brake pad, make sure that it will stay a long time with you. For this, you need to look into its built quality, effectiveness, compatibility and producer. I have already talked about the effectiveness and compatibility of the above. You may read it again for better understanding.
What role do shims play in the performance of brake pads?
In a nutshell, the shims are used for controlling the vibration and sound created because of braking. The shims material works on dampening vibration and noise. Without it, shims work on controlling the temperature of your brake pad.
Tell me the best brake pad brands in the market?
Well, there are a few brands of jeep wrangler jk in the market that provide quality brake pads. The brands areBosch, POWER STOP, Mopar, R1 Concepts, Akebono, Mopar, ebc brakes, and so on.
What kind of rotors should I look for in brake pads?
Well, I have already talked about the duties and working procedure of a rotor. The rotors are used for creating friction that is needed to stop your vehicles. Without it, the rotor works on controlling the temperature. That's why you should look for the rotors that are slotted and drilled. Because the rotor that is slotted and drilled never gets heated excessively. Without it, the materials of rotors should be strong to brace for impact.
Does the rotor really help in controlling the temperature?
Actually, rotors are associated with all kinds of frictions. It converts the kinetic energy to thermal energy for creating friction as well as for stopping the vehicle.
What year Jeep JK is the best?
Jeep wrangler jk from the late 80s & 90s is still considered the best. Jeep Wrangler from the YJ generation & the TJ generation are low in price but very reliable.
How much does it cost to replace brakes on a Jeep Wrangler?
The average cost of the brake pad replacement is between 250$ to 300$.
How do brake pads work?
Brake pads are connected to the calipers & create friction against the rotors. When brake pads are stepped on, the hydraulic line squeezes the calipers against the rotors.
How to Choose the Best Brake pads for Jeep Wrangler JK
Front or Rear Brakes
Well, you know that different jeep holds different braking ways. There is some jeep that has the stopping power in the front. On the other hand, some jeep has rear brakes. In some cases, the jeeps use both. However, as the brake pads, position and their working procedure are different, you need to make sure that you are going for the right one accordingly to your jeep.
Materials Used
The ultimate efficiency of a product is mostly dependent on its material. Materials of a brake pad for a jeep wrangler are an important fact while choosing your brake pad. The brake pads duty is associated with force and friction. That's why it needs to deal with temperature and pressure. So, you can understand that you need a brake pad that is made from high-quality material.
Basically, the brake pads are made of metal and ceramics. Among them, the semi metallic pads that are made from stainless steel metal are best for working smoothly. Again, the brake pads made from ceramics have some advantages when you talk about temperature.
Rotors
Brake rotors are an important feature of your brake pads. You need to consider the build and composition of the rotors while choosing the pads. Basically, the rotors are drilled and hold holes for balancing the temperature. If your rotor has a coating on it, this means that your rotors are strong and can resist dirt, rust, and extra heat.
Shims
You can't ignore the role of shims. It may seem to you that shims are a flimsy part of your brake pads. But, no. Shims are used for muffling vibration and noise. Without it, shims work on controlling the temperature of your brake pad area.
Brand of Brake Pads
Obviously, branded high-quality brake pads for jeep wrangler jk will return you the best result. While purchasing best brake pads for your jeep wrangler jk, you should go for the pad that belongs to a quality brand.
There are some renowned brands for brake pads that produce quality pads. The brands are Bosch, POWERSTOP, Mopar, R1 Concepts, Akebono, Mopar, and so on.
Effectiveness
Well, I hope you understand what is the effectiveness of brake pads. Here, effectiveness means doing the job in a good manner without any kind of problem. You should pay heed to this issue. Because brake pads that handle a corolla accurately will not be able to handle a jeep wrangler in the same way. Without it, the stopping power of brake pads varies from vehicle to vehicle. So, when purchasing the pads, you need to make sure that you are going for effective brake pads.
Durability
Yes, the important one. Obviously, you won't like to change your brake pads very often. That's why you need to go for a durable one. Make sure that your pad will stay for a long time. Here are a few things to consider like the heat dissipation level of your pads, resistance to corrosion and rust. If your pads meet those three-mentioned features, then it is a durable one and going to stay with you for a long time.
Compatibility
Compatibility is also an issue to consider because your brake will return you the best result if you fit in your Jeep Wrangler JK. So, you have to make sure that you are going for the pad that is compatible with your jeep wrangler. In this case, you may go through the product specification part. You will find the information there.
Final Words: The Best Brake Pads for Jeep Wrangler JK – Make the Right Choice
There are a number of other factors to round up with when looking for the best brake pads for your Jeep Wrangler JK.
The rule of thumb is to always go for the best price that you can afford. Don't go for the cheapest – no matter how tempting that is. While cheaper brake pads may initially help you save some bucks, you cannot really compromise your safety.
You end up saving more in the long-term when you invest in a high-quality brake pad kit.
When deciding on which brake pads to buy, it would be wise to consult a mechanic to know whether to choose the same brake pads or make the necessary upgrades.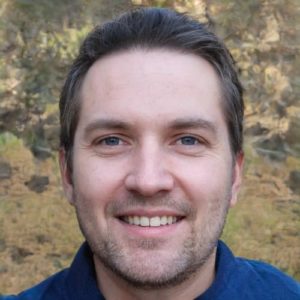 I'm Daniel Galbreath, founder of OffRoadersWorld.
I spend my spare time writing on this website, OffRoaders World. I share my thoughts and reviews on different types of gears, share tips sometimes. This website is specially created and regularly updated basically to help other folks like me when I started to solve the various problems they face, specially when they go off-roading.