Last Updated on July 24, 2021
The best winch for jeep jk
If you are looking for a jeep jk winch and you don't have the time to shop around then just go for this one. Overall its performance and build quality are unparalleled.

If you're an off-road driving enthusiast, then you definitely know how important it is to have a powerful winch. That is because there will undoubtedly be instances where you'll have to draw yourself out of a tough spot!
Therefore, everyone needs something that is dependable and will be strong enough to work on heavy vehicles such as jeeps and trucks.
So, we're going to talk about some products and uncover the best winch for jeep jk. These will not only be dependable but will also be easy to use, versatile, and durable.
Best Winch for Jeep JK
When it comes down to winch for heavy jeeps, you need to be careful about what you choose. Hence, we have some of our best picks to make the choosing process a little easier –
Warn 88990 ZEON
One of the most imperative things about these products is that they need to be capable of withstanding heavyweight. This product from WARN is the right choice for you if you want several variations to choose from.
There are about six different variations of this product, each of them includes something that might be of interest to you, but it entirely depends on the type of usage you intend to get out of them.
When it comes down to load capacity, you need to be very careful about the product you choose. But when it's about the ZEON winches from WARN, you get the fantastic 10,000 pounds of carrying capacity.
This might look like a small device, but the power in it is phenomenal. It can withstand pulling power to pull out heavy vehicles with just a flip of a button, which is everything a heavy off-road driver wants from his/her winch.
Another great thing about this item is that it has a very consistent design throughout the body. So, when you set it up on your jeep JK, it just doesn't stand out too much – making the front or the back not look too bulky.
In the case of mounting flexibility, this product is undoubtedly one of the best. Users will get the freedom to utilize the remote mounting system, which will give them different options. It also includes a control pack that is convertible and directly attachable to the winch. These overall features make this unit one of the best jeep jk winches on the market.
Pros
Various mounting options
Consistent design on the entire winch
Black powder coating
Fasteners are stainless steel
Aluminum drum reduces wear
Cons
Might be small for some users
The finish on the device is prone to fading
WARN 103253 VR EVO
This is another heavy-duty winch from WARN. It is great for several reasons, and one of the best reasons would be the variety. Each of them is designed to make you get amazing output even after years.
Let's talk about some of the choices you have when it comes down to this product, and one of the categories for that is capacity. There are three different weight capacities you can go for when it comes to this item.
The load capacity starts from 8,000 pounds for lighter users, but if you want the standard weight, 10,000 pounds is the one. The highest capacity comes at 12,000 pounds, which is perfect for heavy users.
Among several unique qualities, one of the most interesting ones would be the rope types. It has two different variations of rope, starting from steel cable to synthetic rope; you can choose whichever, based on your preference.
The one we are discussing is the synthetic rope winch with a load capacity of 10,000 pounds, which is absolutely perfect for heavy trucks and larger SUVs. The powerful motor will make sure the line pull is retracted smoothly, even while carrying a heavy jeep wrangler JK.
Moreover, the high-performance Albright contractor is great for reliability. It will retract smoothly without having the risk of breaking out. Moreover, the control pack can also be relocated, giving you a lot of freedom.
Pros 
Two different rope variations(steel cable & synthetic rope)
High-performance Albright contractor
The control pack is relocatable
IP68-rated waterproof build
Wireless remote control options
Cons
Packaging can be slightly faulty
Its wireless functionality can lag
Smittybilt GEN 2 XRC Winch
The unique thing about the winches from Smittybilt is that they go all out when it comes down to having features and being strong. Everything about this last product of our best winches for jeep jk represents quality and integrity.
Another vital thing to keep in mind for this product is these are great when it comes to capacity. The 9,500-pound limit is more than enough to handle most weights, and it will be perfect for heavier vehicles.
Also, it is very crucial to consider the weight of the winch itself since it will add to the total weight of the vehicle. So, if you're intending to pull it out with another vehicle, you need to make sure it is capable of handling that total weight.
Moreover, the most essential component to ensure the smooth retraction and release of the rope is the motor. So, the 3-stage planetary gear system motor is the perfect pick for most heavy purposes, and it will also minimize the chance of the wire rope ripping off.
This type of motor can reduce the consumption of amps, which will save users a lot of power, and they will be able to utilize it quite often without worrying about power drainage. Hence, it is perfect for heavy users and other professional users.
The most important thing to mention is the ease of usage; this product is easy to install and use. Its package will have all the necessary components, so you can install it without needing to buy anything extra.
Pros 
Complete installation kit
Includes a four-way fairlead roller
High-quality water-resistant design
The solenoid has a capability of 500AMP
The rope is made of wires for better protection
Three-stage planetary gear motor
Cons
The waterproofing needs improvement for better resistance
In the packaging, some of the components might be absent
Verdict
As you have already been exposed to several different products altogether, you can already judge which one would be the best jeep jk winch for you. We are particularly inclined towards the WARN VR EVO since its features are noteworthy, and it is extremely durable.
Therefore, if you're looking to find the best winch for your jeep jk, you should definitely check that one out since it has wireless functionality along with several different variations. So, getting that might be beneficial, but still, you have the freedom to explore all three and find the one you like the most!
Frequently Asked Questions
Will this product fit my SUVs? 
These products are compatible with most heavy vehicles, and they will definitely fit your SUVs since these winches are specially designed for trucks and SUVs. But do make sure to check whether the winch is compatible with the vehicles or not.
Do I need to get professional help for installation?
The best thing about these products is you won't need any external help for the installation. Some even include a complete setup guide and all the components that you might need for installation. But it will be best to get some help if you have no prior experience.
Can I relocate them to different locations of my vehicle? 
The control pack allows you to relocate the device as much as you need, and the installation process is quite simplified. So, you might not need any external help if you have some experience when it comes to setting the winch up.
Should I go for the metal or synthetic rope? 
That completely depends on what you want; you can go for any of them based on how heavy the jeep is. Some people use synthetic ropes on heavy vehicles, and they might be slightly less prone to wearing out.
Are these products waterproof?
Most of the winches are entirely waterproof, so you have the freedom to use them in any weather condition. Moreover, the stainless steel construction of some products protects them from any rust or corrosion damage. Therefore, look for material that is less prone to rusting.
The hook on the rope is included, or do I need to get them separately?
The hook attached to the front will allow you to hook the rope on anything you want, and usually, it will be included inside the package. Users won't have to buy them separately since they can get everything inside the kit.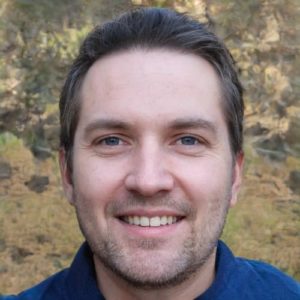 I'm Daniel Galbreath, founder of OffRoadersWorld.
I spend my spare time writing on this website, OffRoaders World. I share my thoughts and reviews on different types of gears, share tips sometimes. This website is specially created and regularly updated basically to help other folks like me when I started to solve the various problems they face, specially when they go off-roading.