Last Updated on July 6, 2021
The Best Subaru Outback Cargo Box
If you are looking for a Subaru outback cargo box and you don't have the time to shop around then just go for this one. It is spacious, durable, offers easy access, and provides a simple, secure mounting system. The combination of all those stuff says a lot about its high quality.
When you wish to hit the road for a road trip, you often think about fitting everything into one car. Until the moment the trunk gets filled with all your things, and soon, you will be trying to squeeze in your stuff on the seats while ruining the car's interior. And even if you somehow managed to fit everything, soon you will notice you can't look at what's behind your ride through the rearview mirror. The luggage at the back is blocking the view.
Don't want that? Then consider getting the best cargo box for Subaru Outback.
You might not be interested in the old-aged roof cages on top of the car. It makes sense as they stick out like a thorn to the beautiful ride. This is why installing the cargo box on top of the Subaru Outback is the only solution. Aesthetically it will complement the vehicle much better while solving the issue of storage.
Sounds good?
Then check out here to find the ultimate storage solution for your Subaru.
5-Best Cargo Box for Subaru Outback
Finding the cargo box unit for your Subaru Outback doesn't need to be a daunting task. By going through the list, you can find what you've been looking for in no time.
1. Thule Force XT Rooftop Cargo Box – Best Overall
Innovative is the word synonymous with the Thule rooftop cargo box. Without any doubt, it is one of the best-looking accessories to have right on top of the car as it blends with the ride as if it is a part of it.
Being able to achieve that is quite impressive.
Though the Thule Force XT is a big unit, installing it on the rooftop won't cause anyone any trouble. It slides on the rooftop grill with ease. Once placed on top, all you need is to use the Lockknob system, making sure the cargo remains on top of the Subaru Outback. And to remove it from there, all you need is to open up the knob and the thing slides out of the grill just like that.
The PowerClicks quick-mount system is what makes this entire process this easy. Not only the torque indicator clicks to ensure a fast mounting, but it ensures the s cargo box remains securely fit where you mount it.
Even access to the cargo box is exceptional. Thanks to its DualSide opening, you will get to open it from any side of the car. Meanwhile, there will be no shortage of space. The 18 cubic feet unit will give you enough room to keep a lot of the luggage there. How much room may you ask?
Fitting 5-7 pairs of skis or 3-5 snowboards alongside some baggage won't be that hard. So, if you pack heavy, getting this unit makes a lot of sense for its ample space alone.
Pros
Easy to install
Spacious
Easy access
Highly durable
Lightweight
Cons
It takes force to tighten the clamps
2. SportRack Vista XL Rear Opening Cargo Box
Similar to the earlier Thule, the SportRack Vista offers a lot of space to store all your luggage inside it. The cargo box offers an 18-cubic feet footprint which is more than enough to stash a lot of your stuff.
That's not the only thing that is identical to the Thule. Even the mounting to install and remove the box is similar. Though the mechanisms aren't the same, you won't have trouble securely placing them on the rooftop.
Its roof rack system will go hand in hand with any square, round, or most racks that get manufactured out of the factories.
However, what you might find different with the SportRack is the access to the cargo box. Instead of giving you side access, it offers a rear opening. This is good in terms that you won't have to get in the way of traffic while trying to move out your thing from inside it while parking the ride on the side of the road.
Unlike cheaply made cargo boxes, the one here has a secure safety lock to make sure the contents inside remain inside it at all times, no matter on what type of track you ride the Subaru. You can count on it to come out of any situation undamaged as the cargo box got a durable ABS construction. And to add more trust to the thing, the box here even got UV-resistant paint alongside a waterproof system to ensure it can keep your belongings safe from heat or water.
Pros
Durable build
Easy rear access
Gets installed with most factory racks
Waterproof
UV-resistant
Cons
Hinges are not the strongest.
3. Thule Pulse Rooftop Cargo Box
If you want a medium-sized Thule cargo box, then your wish has been granted. Right here, I've got exactly that with the Pulse rooftop cargo box.
Just like the previous Subaru outback roof cargo box, this one has a 14-cubic feet space to offer. That will make enough room to take a lot of your baggage inside the cargo box.
Apart from having a smaller dimension, the Thule got a lot of the same features that you've found in the other one. It offers you a rugged ABS plastic build which allows it to carry a good capacity without adding to the overall weight of the ride. Therefore, it won't slow you down and negatively impact the car's mileage.
Even the secure mounting knobs can be found with this, which ensures to keep the cargo box in its place. The low profile design of the unit is another of its most attractive features. It blends with the aesthetic of your ride like Subaru Outback.
But the thing can hold up to extreme weather conditions to ensure the belongings placed inside the cargo box don't get damaged. Meanwhile, the aerodynamic shape of it cuts through the drag to ensure the fuel efficiency of your ride doesn't take a bad hit because of having it on top of the rooftop.
Yes, you can expect to get a lot of the good aspects of the premium Thule even with this one. Except for one, there is no dual-side access. Aside from that, it is the same product in every sense.
Pros
Lightweight
Easy installation
Aerodynamic design
Durable ABS plastic build
Good storage capacity
Cons
4. Goplus Cargo Box
Having a larger cargo box will slow down the ride as you will be able to pack more things in it. However, not everyone has used an extensive rooftop storage system. In case you're one of them, then the Goplus cargo box might interest you.
Don't come thinking that it won't have room for all your stuff. The 14-cubic foot cargo space will offer enough room for your essentials with ease. The large capacity box will let you keep your belongings securely inside it.
But it is the design of the box that impresses most. It becomes a part of your vehicle. No matter whether you ride a car, van, or an SUV, the thing works with all of their's rack. But it is the sleek aerodynamic design that helps you to reduce drag while ensuring there is less noise when you ride with the cargo box on top of the ride.
No matter in whatever condition you plan to travel, the robust and secure box will allow you to do that. With its metal lid, stiffeners at the bottom ensure the box remains stable on the rack. Meanwhile, the double-lock system of it will keep your belongings in place.
Made out of the mix of sturdy ABS and PC material, the box here will ensure long-lasting use. And yes, it can take a good load: 165lbs.
Besides all that, you will be happy to know it also offers a dual-sided opening so that you don't need to be on a particular side of the ride to get access to things inside the box.
Pros
Good weight capacity
Dual-sided access
Waterproof
Durable build quality
Double secure lock
Cons
The top of the box is quite thin
5. Jegs Rooftop Cargo Carrier
For an affordable Subaru outback cargo carrier option, you can go with the Jegs one I've got here. In comparison to the rest, it has a much smaller footprint. The cargo box you've got here is only 10 cubic feet. Still, it will have enough storage space to carry most of your essential stuff.
Though it might not have a large storage capacity like the others, the HDPE plastic shell is still durable and can be on par with the rest.
Even its aerodynamic design helps to cut through the air to reduce drag while helping to cut back on fuel consumption when installed on top of the rooftop.
It should be your choice of gear for its waterproof storage system for traveling across all weather conditions. The weather-tight seal alongside the four corner locking system ensures a secure cargo box for your ride.
Not to mention, it offers a hassle-free loading and unloading experience for the users with either side opening.
Pros
Durable build
Waterproof sealing
Easy mounting system
Simple installation
Both side opening
Cons
Conclusion
There you have it, your best cargo box for Subaru Outback. Pick anyone from the above list, and you will be fine.
But in case you can't decide which one is the right one for you, then you can think of it this way: get the best of the lot, or get the most affordable option.
If the first option is what you've picked, then go with the Thule XT force unit. It is spacious, durable, offers easy access, and provides a simple, secure mounting system. The combination of all those stuff says a lot about its high quality.
However, getting a good quality product at a reasonable price range is often the way to go, for which the Jegs cargo box is a great choice. It offers excellent durability, easy accessibility, and installation that's easy to do.
No surprise, it makes for a good buy too.
It doesn't matter what you pick; all the units here are great. Try it out to see it for yourself.
You might also like to read our guide on Subaru outback hitches.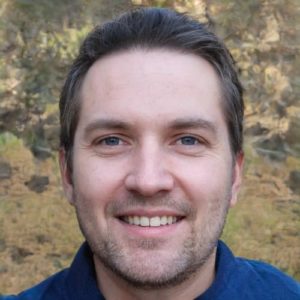 I'm Daniel Galbreath, founder of OffRoadersWorld.
I spend my spare time writing on this website, OffRoaders World. I share my thoughts and reviews on different types of gears, share tips sometimes. This website is specially created and regularly updated basically to help other folks like me when I started to solve the various problems they face, specially when they go off-roading.