Last Updated on August 5, 2022
The Subaru Outback is one of the most well-known sports utility vehicles from Asia. It has also gone through several design innovations to improve its overall performance ever since it was first debuted in 1994.
This would be the ideal car choice when going on family road trips because it offers more space, and it can handle more weight. If you want to use it for towing, you can simply use a tow hitch.
When choosing a tow hitch, it's important to look at its durability and weight capacity. Let us find out the best hitches for the Subaru outbacks in this guide. Here are our top picks to help you out!
7 Best Hitches for Subaru Outbacks
With so many options in the market, it is difficult to make sure you have the right hitch for your vehicle. With the following products, you're sure to find the best one for yourself.
1. Reese Towpower 44581 Class III Custom-Fit Hitch
It has all the necessary features that a tow hitch should have. This is pretty versatile; you can use it to tow your trailers, ball mounts, and several others.
The best thing about it is its durability. You can be sure that it won't have an untimely malfunction when you're on the road. It's precisely welded so it doesn't have any potential of going loose. High-quality materials are also used in its construction so it can handle more weight.
Subaru cars belong to Class 2 when it comes to loading capacity while this belongs to Class 3. You can use it to safely carry loads of up to 4,000 pounds. And as for the tongue weight, it can handle 400 pounds; this refers to the force that the tongue exerts on the hitch.
Adding to its long list of features is its 2-inch receiver opening, which gives you more ball and mounting options depending on whichever you'll prefer.
There's no need to go beyond your budget with this hitch because it has a more affordable price tag compared to its other competitors. Also, if you consider the great quality you'll be receiving; you're getting the best value for your money.
Pros
Can handle up to 4,000 lbs of towing weight and 400 lbs of tongue weight
Precisely welded for durability
Made of tough materials
Includes a cover for the hitch box
Affordable price tag
Cons
Not ideal for extra heavy towing applications
2. CURT 13390 Class 3 Trailer Hitch
With its durable design, it will surely last long and prove to be worth your money. It is fully constructed with materials that have high shear and tensile strength so it can carry more weight, and it's explicitly welded to keep it tightly together.
You can use it to tow up to 4,000 pounds of trailer weight, and it also has a 600 pounds tongue weight so it can tightly clasp whatever it is you're towing, so you don't have to worry about it loosening. Because of high ground clearance, you don't have to lift the vehicle.
The dual-coat finish on top of the product makes it resistant to chipping and corrosion. Even under extreme heat is can also perform pretty well because it's also resistant to UV rays. You can use it under just about any weather; this is very important since the weather can sometimes be unpredictable.
For ensuring your safety when hauling, it has been tested using the SAE J684 standards. Installing it is fairly easy, too, since it already comes with all the hardware you'll need.
Despite spending a few dollars, the features that this trailer hitch offers are worth it. If you're willing to spend a few dollars, then this is something you should opt for.
Pros
Durable steel
Perfectly fits Subaru Legacy and Outback
High resistance to UV rays, corrosion, and chipping
4,000 lb capacity
Welded with great precision
Several mounting options
Tested using SAE J684 standards
Cons
Has a slightly higher price
3. Draw-Tite 75673 Max-Frame Receiver
For carrying that extra load, this is built with high-grade steel that has been meticulously welded. You can use it to carry loads weighing up to 4,000 pounds. As for its tongue weight, it is rated with 600 pounds.
To add to its durability, it is topped off with a black powder finish to give it a sleek look. Not only does it enhance the outward look of the product but it also protects it against corrosion so that even under rain, it won't incur any damage.
Installing it is fairly easy, according to several users. All you'll have to do is follow all the instructions it comes with. Since the entire frame is already welded, installing the bolts in place is the only thing you need to do, and you're ready to go.
With a 2″ square receiver tube, you will be able to have more mounting options. Any Subaru user will find this perfect for towing heavy loads, and it's extremely reliable to use, so there's no need to worry about any trouble when you're hauling.
The downside in using this is that you'll have to remove it every time you need to access the rear part of your car, which can be inconvenient.
As for the price range for this product, it is more or less comparable to its competitors. All the advantages it comes with will be sure to help out significantly with your hauling needs.
Pros
Great for heavy-duty applications
Highly durable structure
Complete with a coating to prevent corrosion
Easy to install
Meticulously welded for added strength and reliability
Cons
To access your car's rear, it needs to be removed
4. Draw-Tite 36493 Class 2 Frame Hitch
If you don't usually haul extra heavy items, then this would be an ideal choice since this is only for light-duty applications like towing bike racks. It's designed to carry up to 3,500 pounds which is significantly lower when compared to the Draw-Tite 75673.
The durability of this one is nonetheless still pretty competitive. For the frame, it's constructed using tough materials, and it's covered with a black powder finish to protect it from corrosion. And it also gives it that neat and glossy look.
Installation is very easy too. There will be no welding needed to install it; you will only need to place its bolts accordingly. And it comes complete with detailed instructions on how to get things done. If it's your first time using a hitch having a professional install, it can save you the stress.
All in all, you'll find this to be a great accessory for your Subaru to help it in carrying that extra weight. The long service life of this trailer hitch is also going to make the money you spend worth it.
Pros
Clear-cut welded frame
Durable materials
Great for light-duty hauling
Powder finish for corrosion resistance
Easy and fast installation
Cons
Not suitable for extra heavy towing applications
5. CURT Class 2 Trailer Hitch with Ball Mount
Compared to other products from CURT that are on this list, this has a significantly less loading capacity so if you're looking for a tow hitch for extra heavy hauling, this may not be the one for you.
However, if you want to tow items like bike racks and small trailers, this will be able to handle it just fine. It has a gross trailer weight rating of 3,500 pounds. Also, it has a 350 pounds rating for its tongue weight.
Just because it can't handle heavy towing doesn't mean it's not durable. All the materials used in the construction of this product are of high quality; it even has an additional black powder coat.
This powder coat increases its durability by giving it resistance to corrosion, chipping, and even UV rays. And it's also submerged into a coating of liquid Bonderite to enhance its toughness further.
This class II trailer hitch also features a standard-sized receiver tube that accepts a ball mount shank or other hitch-mounted accessories.
A lot of customers have given great feedback on this product. Safety is also one of its features, before reaching your home this has already been tested using SAE J684 specifications.
If you're new to installing and using a tow hitch, you will be able to find this easy to install, although the instructions it comes with lack more details.
Considering all its advantages and disadvantages, it still has a great overall performance, and it's is sure to be a great choice for your light towing needs.
Pros
Resistant to corrosion, UV, and chipping
Durable materials
Easy installation
Versatile applications
Tested using SAE J684 specifications
Cons
Instructions lack detail
Not suitable for heavy towing applications
6. CURT 99308 Class 3 Trailer Hitch for Select Subaru Outback
Everything about this is sure to impress you just as it has impressed several users. It's a definite top pick for this list. The design it has is very versatile that can be compatible with various Subaru Outback models. Just to be safe, be sure to double-check if your vehicle is on its list of compatible car models.
The structure is very standard with a 2×2 inches hitch receiver; this will be able to give you more pulling options. You can also use it to tow bike racks, trailers, and several others.
Another thing you're sure to like about this is its durability; this is going to last a lot longer compared to others because it not only has a large load capacity, but it is also made of high-quality steel.
The high-quality steel topped off with a double coating protects it from chipping, corrosion, and even the harmful UV rays of the sun. With its reinforcing coat, you can freely use it under any weather.
More excitingly, it can carry up to 4,000 pounds. It has also been tested using the Society of Automotive Engineers (SAE) J684 standards to ensure its safety and reliability.
There are several hitch models from Curt and this trailer hitch has one of the highest weight capacities. Overall, it will be a great investment.
Pros
SAE 684 tested for safety and reliability
Steel
Dual-coat finish
Resistance to corrosion, chipping and UV damage
Complete with all necessary hardware
Designed specifically for Subaru Outback
Can tow various accessories (e.g., bike racks, trailers)
Capacity of 4,000 lbs
Cons
Comes in a poor packaging
7. CURT 13410 Class iii Trailer Hitch
One of the most impressive features this has is its weight capacity, like the CURT 13206 Class iii, which was discussed as the first product on this list, that has a towing capacity of 4,000 pounds. This is greater than most products in the market, and it's perfect for hauling extra-heavy items.
The structure of this trailer hitch is made with quality steel that's highly durable for a longer-lasting product. Not only that but it's also topped with a double-coat finish to keep it safe from corrosion and chipping. You can use it in any weather without it incurring any significant damage.
Many users found this product difficult to install, unlike other models manufactured by CURT, but with a little bit of persistence, you can still get the job done.
From ball mount, bike rck, cargo carriers, and plenty more, this trailer hitch would be the perfect choice for a Subaru Outback tow hitch.
Pros
4,000 lbs towing capacity
Perfectly suits both Subaru Legacy and Outback
Durable construction
Powder top coating for corrosion, UV, and chipping resistance
Extra-heavy hauling applications
Cons
Can be difficult to install
Verdict on Best Hitches For Subaru Outbacks
Frankly, all the products that are on the list are great choices. But among all of them, the Reese Towpower 44581 Class III would be our top pick. It has all the necessary features that a tow hitch should have. And if you consider the excellent quality you'll be receiving; you're getting the best value for your money.
Our second pick would be the CURT 13390 Class 3 Trailer Hitch is a forerunner when it comes to giving you the overall package with all its durability and safety features. It's worth spending a few more dollars on.
FAQ: Best Hitches For Subaru Outbacks
Why do I need a tow hitch?
Tow hitches help your vehicle carry more load. These also offer protection for your vehicle in cases of rear-end accidents.
What hitch class should I choose?
This will depend on your usual activities. Hitch classes range from Class I up to Class V with the first class having the least load capacity. If you'll be using it for towing bike racks or light trailers, then class ii hitches will suffice.
How do I put a tow hitch on my car?
The general rule for installation is composed of only a few steps namely: reading the instructions of the product, gathering your tools, chocking the wheels, jacking up your vehicle, removing necessary spare tires, bolts, and screws, positioning the hardware and tightening its bolts.
Can you install a tow hitch on any car?
Yes, you can, although compatibility can be an issue when it comes to other car models.
What can I haul using a tow hitch?
Several products are very versatile, and you can use them for hauling trailers to bike racks. The items you'll be able to tow will depend on the load capacity of the product.
Also Read: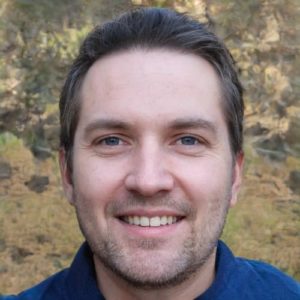 I'm Daniel Galbreath, founder of OffRoadersWorld.
I spend my spare time writing on this website, OffRoaders World. I share my thoughts and reviews on different types of gears, share tips sometimes. This website is specially created and regularly updated basically to help other folks like me when I started to solve the various problems they face, specially when they go off-roading.