Last Updated on July 12, 2021
The best Best Exhaust for Dodge Ram 1500 Hemi
The 817633 Outlaw kit from Flowmaster is undoubtedly one of the best exhaust for Ram 1500 due to its unique ceramic finish and performance-boosting capabilities. It comes with a highly durable build that can truly match the extreme conditions your Dodge Ram 1500 would go through.
The Dodge Ram undoubtedly packs a lot of power for a pickup truck, enabling its owners to zoom through rough terrain effortlessly. As with all cars, performance and handling heavily depend on how well you maintain it.
One aspect all car owners tend to ignore is the exhaust system. Negligence towards this can cause your car's speed and responsiveness to drop. And so, you should always look to get the best exhaust system for Dodge Ram 1500 Hemi.
Today, we will be looking into some of our top picks in this category to help you make a sound decision.
Best Exhaust System for Dodge Ram 1500 Hemi
We have put in extensive hours into our research to bring you a list of only the top-performing exhaust systems for your Dodge Ram 1500 Hemi. So, let's have a look.
1. Flowmaster 817633 Outlaw Muffler Kit | Top Pick
This is an innovative piece from Flowmaster. The 817633 Outlaw muffler kit is one of the best, if not the very best exhaust v6 dodge ram in the market.
For starters, this muffler kit has been given an uncommon black ceramic finish. Flowmaster's perfection with this unique finish enhances all the longevity features of the exhaust system.
You don't have to worry one bit about discoloration or durability due to this ceramic finish. On top of that, the 409 stainless steel construction further boosts this muffler kit's service time.
Moving on, you cannot choose an exhaust system if you don't like the sound of it. And so, you should always look for reviews and opinions on the sound production before making your decision.
The 817633 has a roar that can be compared to that of a race car. This is mainly because the muffler has an integrated technology used in racing cars. Although aggressive, the roar isn't unpleasant to the ears. It is more of a heavy and smooth bass-filled tone.
What makes this exhaust system a Dodge Ram owner's dream is its versatility and ease of installation. The dyno-tuned kit will only enhance your truck's performance, giving you a higher range of horsepower output.
Moreover, the 2.5-inch diameter of the tip is ideal for a comfortable and snug fit. Since it uses the factory hanger locations, installing this muffler kit is a breeze. It also comes packed with clamps to help keep the system in place.
Pros
Snug fit due to its 2.5-inch tip diameter
409 Stainless steel construction offers enhanced durability
Deep and Bass-heavy sound
The ceramic finish makes the kit heat-resistant
Won't discolor like other stainless-steel exhausts
Cons
May experience sound-leaking at the brace
Has durability issues
2. Borla 140307 Stainless Steel Cat-Back Exhaust System | Premium Pick
This exhaust kit is not for the faint-hearted, so don't say we didn't warn you. Featuring Borla's very own Magnaflow muffler, the sound output of this kit is loud. But don't mistake loud for annoying because the built-in resonators help keep the sound bearable.
One thing is for sure; nobody will want to mess with you or your Dodge Ram once they hear the sound you're packing. Other than the high-quality sound, tons of other features make this exhaust kit worth getting.
For instance, the design and construction were made to give your Dodge Ram an extra boost of power along with better mileage. Yes, you heard it right, the technology Borla has helped reduce the consumption of fuel, based on your car's speed.
Furthermore, each unit of the 140307 is built with 409 stainless steel of the highest quality. This accounts for the exhaust system's ability to fight off corrosion and rust. Your Dodge Ram will inevitably come into contact with rough terrain and heavy outdoor conditions. And so, this is the perfect fit.
Lastly, we should inform you that Borla has done their best to install this kit as easy as possible. You will find all the necessary clamps and connectors required to fit this kit to your truck within the box. You will be required to handle some bolts as it won't just use clamps and connectors to secure the fit.
Pros
Heavy-duty 409 stainless steel construction
Corrosion-free body
The steel construction makes this kit rust-free
All clamps and connectors are included within the box for easy installation
Offers enhance velocity and better fuel efficiency
Cons
Installation is not as easy and requires some experience
The clamps are not very durable
Read Next: Recommended GMC Sierra Exhaust System
3. Flowmaster 817568 Direct-Fit Exhaust System
Flowmaster has always delivered when it comes to creating the best performing exhaust systems. The 817568 direct-fit is just another example of that.
Starting with the build, we have to praise the manufacturer's ability to make this exhaust kit as durable as possible. Constructed with high-quality 409 stainless steel, this will truly compliment your Dodge Ram's rugged outlook.
All the parts have been welded with a metal inert gas giving a tight seal and preventing any sort of sound leak.
Flowmaster has upped its game by introducing some of its new technologies in this model. Featuring new and innovative technology, this exhaust sets itself apart in terms of performance and aesthetics.
Once installed, you will notice a distinguishable difference in horsepower and increased torque. What's more, you won't have to compromise for higher performance with your fuel. The kit makes increases gas flow efficiency to offer a smoother drive.
Moving on, the sound output of this exhaust kit is more on the quiet but deadly side. Even though you won't directly turn heads with the loudness of the rev, people will still feel the presence of your truck. The roar is made to be quiet but bass-heavy, creating a rumbling effect whenever it is near.
Besides, much like all of Flowmaster's products, this one is easy to install. You won't have to use an impact gun or deal with any bolts. Simply put, the clamps and connectors given inside the box are enough to fit this system securely on the underside of your truck.
Pros
Dyno-tuning offers max performance
Easy to install with included clamps and connectors
Innovative technology gives you better gas consumption
The black ceramic finish prevents discoloration
Corrosion-resistant
Cons
Sound starts to leak if the exhaust is exposed to rough conditions
Too loud when the Multi-Displacement system is working
4. TOTALFLOW 314633 14 Inch Direct Fit Exhaust | Budget Pick
For those looking for a more affordable exhaust system for dodge ram 1500, this kit from TOTALFLOW is the answer to your calls.
Right off the bat, we look at the steel aesthetic of the exhaust system with the TOTALFLOW logo engraved on it. Constructed with top quality 409 stainless steel, the 314633 Muffler was made to last you for years to come.
This high chromium percentage of the 409-steel enables it to withstand high temperatures and stress. Significant margins boost the overall durability of the exhaust system. Also, stainless steel makes the system corrosion resistant.
Moving on from its rugged looks, the 14-inch muffler with dual exhaust pipes give the truck a sporty appeal. Everything about this exhaust system is aggressive. And so, if you want a loud rumbling every time you hit the gas, this is the way to go.
The bass of the muffler will add every bit of aggression to your already powerful Dodge Ram.
Furthermore, you don't have to look around and match the exhaust with the car model when it comes to TOTALFLOW. This system was made to be compatible with any Dodge Ram 1500, ranging from the 2009 to 2018 model.
Like most of their products, they offer a wide range of supported cars, giving you better flexibility.
Pros
Straight flow exhaust system gives you better gas mileage
Easy to install with clamps and connectors included within the box
Supports a wide range of car models
Aggressive and deep sound
409 stainless steel construction offers corrosion resistance
Cons
Might require professionals to align the exhaust with specific models
5. JBA (6961S) 1-7/8" Stainless Steel 4 into 1 Primary Long Tube Exhaust
From better gas mileage to upgraded performance, this model from JBA has it all. JBA has made quite the name in this market with years of experience, exceeding their customer's expectations almost every time.
The technology JBA integrates within their exhaust systems is one reason why this should be in your list of considerations.
Upon installing this kit, you will feel a noticeable difference in the feel and power of your Dodge Ram. The exhaust pipes are bent in a certain way to maintain a uniform diameter throughout, giving you a slight increase in horsepower.
What's more, you receive major gains when it comes to the throttle response time. The overall package helps smoothen your ride while packing the much-needed power.
Similar to the Flowmaster exhaust systems, JBA also uses Dyno testing to prove the increase in its efficiency. The new age V8 engines work great with the JBA exhaust, enhancing the performance to a larger extent than the other models.
You can expect to get around 10-25 hp gain on horsepower with a proportional increase in the torque and fuel efficiency.
Furthermore, the installation process is as easy as it gets. You don't need to worry about any sort of bolts or welding. On top of that, this exhaust system uses the factory mounts of your Dodge Ram, making it much easier for you to install.
Pros
Mandrel-bent pipes to maintain the uniform diameter
Can be installed onto the factory mounts
Optimizes gas mileage
Performance is boosted with gains in horsepower and torque
Throttle response time is quicker
Cons
Does not fit well with the 2500 models
Oil dipstick tube needs adjusting to fit the exhaust properly
6. Mufflex DOD14M 2009-2018 Dodge Ram 1500 Hemi Dual Exhaust Retro-fit
This exhaust system put prioritizes performance over aesthetics. The Mufflex DOD14M has been widely known for its robust build quality and loud rumbling.
For those, who have a slight idea about MagnaFlow, you already know what this system is capable of. Attaching a high-rated MagnaFlow muffler to your Dodge Ram can give you over 10 percent increase in your horsepower. This is relatively high given that the Ram 1500 is already packed with so much power inside.
We need to address the amount of attention Mufflex has put into making this system durable. This will definitely stick with you for many years to come.
As with all Dodge Ram 1500s, the exhaust systems will be exposed to harsh conditions and rough terrains. And so, a good quality build helps the system survive through them.
Not only is the 409 stainless steel body enhancing the durability of the unit, but it also makes it corrosion resistant. The common risk you run with stainless steel is its ability to react with water and rust. However, when it comes to the DOD14M, the high chromium content within the steel makes it resistant to rusting as well!
In addition, installation is relatively simple as it follows a bolt-on design. With prior experience, you should be able to get the exhaust up and running within half an hour. Using an impact gun would definitely speed up the process, but that's up to you entirely.
Pros
409 Stainless Steel build prevents corrosion and rusting
Very durable to the high build quality
Mandrel-bent tubing to maintain a consistent pipe-diameter
Easy to install bolt-on design
MagnaFlow muffler offers maximized performance
Cons
Sound is not much different from the stock exhaust
Verdict
We don't usually pick favorites as all the products have unique features that appeal to the crowd based on their preferences.
But if we did have to pick one, it would be the Borla 140307. Featuring a top-rated build quality with noticeable performance boosts to your Ram 1500, you will not be dissatisfied with this purchase.
As a more affordable option, the TOTALFLOW 314633 provides some of the best gas mileage and durability than other products of the same price range.
While it's true that choosing the finest exhaust system for Dodge Ram 1500 Hemi is not an easy task, we hope the above reviews help you get a better idea about all your best options.
Frequently Asked Questions
Do I need to look into the model year when purchasing an exhaust system for the Ram 1500?
The model year compatibility chart is crucial when purchasing any exhaust system. This will tell you whether the shape of your exhaust will match the factory mounts on you Dodge Ram 1500.
Which aspects of the Ram 1500's performance is boosted from installing an exhaust system?
Depending on the manufacturer, you can commonly expect an increase in horsepower, torque, and fuel efficiency. Some brands offer superior throttle response as well!
Will the same exhaust fit a Ram with 5.7 Hemi of the same model year as a Ram 1500 classic?
Yes. The Ram 1500 classic and the Hemi share the same type of build. As long as you match the model year with the exhaust system's compatibility chart, you should be fine.
Do I need a factory dual exhaust on my Ram 1500 in order to install a new dual exhaust system?
Yes. You can also install dual exhaust systems on a single exhaust Ram, but you would need professionals to perform the installation process.
Which one is the best exhaust system for the dodge ram 1500 Hemi?
Though the answer depends on your preferences, our pick is the 817633 Outlaw kit from Flowmaster.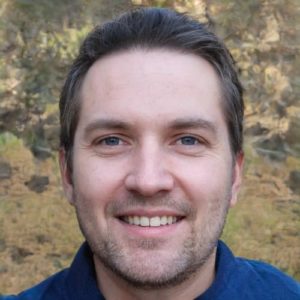 I'm Daniel Galbreath, founder of OffRoadersWorld.
I spend my spare time writing on this website, OffRoaders World. I share my thoughts and reviews on different types of gears, share tips sometimes. This website is specially created and regularly updated basically to help other folks like me when I started to solve the various problems they face, specially when they go off-roading.