Last Updated on June 14, 2021
The Best Fender Flares For Ford F150
Our best pick would be the Monkey Autosports Ford F150 Factory/OEM Design Fender Flares due to the fact that it offers a great fit. Also, you won't have a hard time installing it.
One of the best ways to protect your vehicle from getting scratches or getting super dirty is equipping it with the best quality fender flares. Now, it's quite difficult to find the best fender flares for F150 as the market has thousands of models and all of them claim to be the best.
After we became aware of this struggle, we took it upon ourselves to thoroughly vet the market to pick out the most reliable sets for F150. After a lot of research and consideration, we've found the top 3 fender flares available in the market. If you want to learn more about them, continue reading with us.
Best Fender Flares for F150
Here are the reviews of the top 3 fender flares for F150. Carefully go through them to ensure the selection of the right product for your vehicle.
1. Monkey Autosports Ford F150 Factory/OEM Design Fender Flares
For those of you who are looking for the high-quality and decoration of OEM parts, we'd like to introduce you to the fender flares by Monkey Autosports.
To start off, this gadget is incredibly easy to install. It comes with a crystal clear instruction manual, which makes the setup process a breeze. Moreover, all the necessary tools and hardware is included with the set.
Next, we found out that the fitting is impeccable. It does a great job of molding into the shape of the vehicle, so it doesn't look out of place. Besides, the flares were designed to hold onto the fender tightly.
Now, this lightweight fender flares set has been assembled with ABS plastic composite. This high-grade material is not only durable and hardwearing but also impact resistant. Furthermore, it's 100% UV resistant – yes, you won't have to worry about the gadget chalking or cracking with time.
Sporting a texturized black satin finishing, this fender flare can be installed as it is or can be customized to suit the color of your vehicle. Either way, it'll definitely add style and class to the vehicle.
Finally, when it comes to performance, it excels there as well. It protects both sides of the vehicle from mud, debris, and other unwanted elements. While the pricing may seem a bit much for some, we believe that the craftsmanship of this set makes it worth every penny.
Pros
Very stylish
Offers great fitting
Extremely easy to install
Protects the vehicle from getting dirt to its sides
Resistant to UV ray + wear and tear
Cons
2. Tyger Auto TG-FF8F4018 Lincoln Mark LT Fender Flares
Tyger Auto has already made a big name as a highly reliable brand that supplies superior parts for a variety of vehicles, especially trucks. The TG-FF8F4018 is the perfect example of what a top quality fender flare is supposed to be like. Firstly, this gear has created with an innovative injection molding technique.
What this does is it enriches the performance of the set in terms of avoiding a collision.
Secondly, Tyger Auto has used anti-aging polypropylene material to create this set. By choosing such material, they've guaranteed a set of fender flares that is much more flexible as well as durable. Moreover, it's also completely resistant to UV rays.
It features a very sleek design. And it's compact and has a very premium looking suave matte finishing. If you aren't a big fan of the black color, you can easily customize the color to suit your need.
Now, although the set includes all the needed hardware and instruction for the installation, it isn't as smooth as the previous set we reviewed. To set up this set, you'll need at least around two hours.
To conclude, this set of fender flares is an ideal choice for anyone who's looking for high-quality performance. Its aesthetic design and reasonable pricing make it all the more appealing.
Pros
Delivers superior protection to the sides of the truck
Features an aesthetic, compact design
Affordable
Features innovative injection molding technique
Made with anti-aging polypropylene
Cons
3. Tyger Auto TG-FF8F4168 Fender Flares
We couldn't help but include another amazing set of fender flares by Tyger Auto in this list of best f150 fender flares. The TG-FF8F4168 is very similar to the previous model we reviewed. However, it includes some additional attractive features, such as being highly resistant to scratch.
Similar to the previous model, this has been made by featuring the injection molding technique. It also features the same anti-aging polypropylene material. Thus, you already know that it features a pretty great structure and build.
Moreover, this set of gear was built to resist warps, cracks, and scratches, amongst other issues. You'll also find it to be more resistant to wear and tear than the other model.
Now, unlike the previous model, the installation process is relatively a lot easier and smoother. Where you needed around 2 hours to set up the previous model, you'll need less than an hour for this one. You won't have to worry about getting extra additional tools or drilling holes into your vehicle.
When it comes to protecting your vehicle from getting mud or other dirt on the sides, it does an excellent job. The shape of the gear was made to deliver enhanced mudsling coverage.
This stylish set is one of the best for customization. You can literally paint over whatever color of design you want by yourself without facing any issues. Is there anything better than that?
Pros
Highly customizable
Attractive design
Features injection molding technique
Made with anti-aging polypropylene
Resistant to UV, scratch + wear and tear
Easy to install
Cons
No significant cons found
Verdict
We hope we were able to shed some light on how great these three models of fender flares are. If you're finding it confusing to choose amongst them, then we'll recommend you to go for the Tyger Auto TG-FF8F4168 Fender Flares as it's one of the best fender flares for F150 which actually has no flaws.
That being said, if you're willing to increase your budget a bit more, then our top pick will certainly be Monkey Autosports Ford F150 Factory/OEM Design Fender Flares. This set is very easy to install and offers great fitting.
We have also reviewed some top rated chevy silverado fender flares. Read this if you ever plan to buy one.
Good luck with your purchase!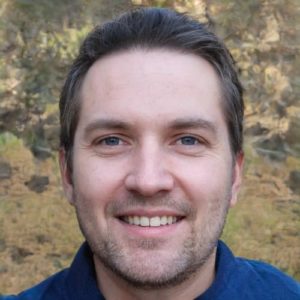 I'm Daniel Galbreath, founder of OffRoadersWorld.
I spend my spare time writing on this website, OffRoaders World. I share my thoughts and reviews on different types of gears, share tips sometimes. This website is specially created and regularly updated basically to help other folks like me when I started to solve the various problems they face, specially when they go off-roading.