Last Updated on July 25, 2021
The best hitch cargo carrier for SUV
If you are looking for a SUV hitch cargo carrier and you don't have the time to shop around then just go for this one. Overall its performance and build quality are unparalleled.
Check Todays Price (Amazon)
Often cargos take most of the space inside your ride. If you don't want that happening with you, then you should think about getting the best hitch cargo carrier for SUV.
Yes, you've heard right!
There is an easy solution to get rid of the extra baggage. Not actually getting rid. Instead of putting up with them taking all the space inside your precious vehicle, you will make room for them with a baggage carrier right at the rear of your ride.
Doesn't it sound great?
It is. Using it, you can manage to sit your friends and family inside of your SUV. So, why wait?
Go and check out the list below right now to find out the cargo carrier for your ride.
Top 7 Best Hitch Cargo Carrier for SUV
To find the ultimate cargo carrier for your SUV, no need to keep on looking in the depth of the internet anymore. Just go through the list below and pick the right one for your ride.
Mockins Steel Cargo Basket
To carry extra cargo on the car, get the Mockins steel cargo basket. Made out of heavy-duty steel, the thing got built to take the heavy loads. Over 500lbs of luggage carrier this thing can hold on its basket with ease.
But it isn't just the basket is all you're getting. With this kit, you will also get a waterproof cargo bag, two ratchet straps, and a cargo net alongside the hitch stabilizer gets thrown into too.
Having a 60" long, 20" wide, and 6" tall cargo basket allows you to put anything on it. It got enough room for conveniently placed into it. When you first attach it to the rear, the angle-up style of it would come across as a flaw. But it shows the ingenious thinking of Mockins as they manage to keep a 2″ ground clearance even with heavy loads on the rack.
And that's not the only impressive thing. The mesh floor is another that deserves praise. It makes cleaning up the rack super easy. Not to mention, the foldable design of it allows you to have it installed on the ride at all times as it won't get in your way—no need to remove it anymore when not in use.
Pros
Solid build
Anti-rusting coated steel
2" ground clearance
Suitable with SUV, van, truck or Jeep
Foldable basket
Cons
No assembly instruction provided
Curt 18153 Basket Hitch Cargo Carrier
To save space within the ride, carry along your things outside the SUV using a basket carrier just like the Curt one.
What makes it so great is its secure tall basket. Unlike the rest, this one has a 6-inch high wall all around the cargo basket to make sure your luggage or any other thing placed in it doesn't fall out of it. Not to mention, you can always use the walls to fasten cargo bags or cargo nets to offer the extra bit of security.
The thing that makes Curt so special is its adaptability. The angled shank of it ensures even with heavy loads, the basket won't have trouble keeping good ground clearance. On the other hand, the folding basket makes sure it doesn't get in the way of the users when it isn't in use.
And that's not the only thing that makes the life of the cargo carrier users damn easy. With a mesh bottom on the basket, cleaning the mess hasn't been any easier. Meanwhile, the reflectors on the frame add visibility to ensure other riders don't miss the additional part attached to the vehicle at night.
With a whopping 500lbs carrying weight, this E-coat tubular steel construction not only gives it the strength and resilience against heavyweights and rain, but it even shades off the extra weight to make the carrier lighter in weight.
Pros
Lightweight
Great weight capacity
Reflectors for visibility at night
Easy cleaning mesh bottom
Secure 6" tall walls
Cons
Basket wobbles when keep folded
OKLEAD Hitch Mount Cargo Carrier
Most hitch cargo carriers rattle a lot when you're riding along the rough tracks. That can cause the packages to drop out of the basket. OkLead solves that problem with an anti-rattle stabilizer that keeps the thing stable even when you ride in the countryside.
Like all the other ones, it got 13.8" high side walls that keep your things from falling off it. But when you don't need the walls up, the side rails can be folded down to 2.8" to get things down from the basket with ease.
Another impressive part about the cargo carrier is the basket itself. 500lbs weight capacity is on par with the rest. But what makes it stand out is the fact unlike some cheap products out there, the platform on the thing ensures a balanced weight distribution to keep things in position.
On side of all that, you get a 1pc construction that makes for easy assembly. Not to forget, the steel construction got a matt black powder coating on it that resists rust and scratches to let it last a lifetime.
Pros
No wobbling
Easy assembly
Foldable side walls
Great load holding capacity
Superb weight distribution
Cons
Reese Explore ProSeries 63153 Rambler
About the Reese Explore, there is a lot of things that would make one fall in love with it. Starting from the size of the basket. The 60" long, 24" wide, and 5.5" high dimension of it provides good room for those large bags and all. And no doubt, the side walls are high enough to keep the packages securely placed in the basket.
You don't need to worry about loading it with heavy stuff. The 500lbs weight capacity will give you more than you would ever need to carry around ever. Having the steel construction ensures that. And no need to worry about the steel frame rusting. It got a black powder coating on it to avoid rusting.
Even the ground clearance the carrier offers is exceptional. Thanks to its rise shank design, even with heavy loads, there is no risk of the basket touching the road and getting dragged down the road.
Whether you own a car, truck, SUV, or van, the 2-inch receiver-style hitch will allow you to use the basket with whatever ride you've got. So, don't sweat about compatibility anymore.
Pros
Good storage space
Secure side rains
Heavy load capacity
Suitable with a wide variety of rides
Rust-proof construction
Cons
King Bird Upgraded Carrier
To take the carrying capacity to new heights, take the King Bird Carrier. Compared to others on the list, the cargo carrier here offers 50lbs added weight capacity. That means this unit can pull off heavy weights up to 550lbs.
Using this with low chassis vehicles, however, won't be a concern. That's because of its raised angled shank which provides a better ground clearance. How much do you ask? This 19" folding shank can give 19" clearance when folded completely. So, without getting it removed, you can still open the tailgate of the truck.
Not just the shank, even the basket gets folded too. Talking about the basket, here you get a 60x24x6 inches platform. That's a lot of room to put a lot of your stuff in it. With those 6-inches side rails, the unit offers security for the cargo.
To make things even more secure, even an elastic net comes with the cargo carrier. Now, you can have any shaped items securely placed in the basket without worrying about them falling out of the car when it's moving fast through the uneven terrains. The packing straps also deserve credit for that.
Also, alongside all these, there are 4 red reflectors that you can stick around the cargo to make it more visible in night conditions. And to keep the cargo from not getting soaked in rain, there is even a waterproof reflective cover too.
With all things offered, it isn't a bad deal after all.
Pros
Steel frame
Rust-proof
Comes with a waterproof bag
Excellent ground clearance
Easy assembly
Cons
ARKSEN folding cargo carrier
For carrying around your luggage using a hitch mounted cargo carrier, try out the ARKSEN. Like all the other ones, this one also offers a heavy-duty steel frame to ensure holding up great weights. On top of that, the large basket will allow you to fit a couple of luggage with ease.
One great thing about the steel basket here is its black epoxy powder coating. It is what ensures that even being exposed to conditions that might cause the steel to rust, the tube won't. The other thing that makes the steel tube great is its single welding construction. Thanks to it, assembling the thing becomes much easier.
Around the basket, there are 6-inch high walls. It will keep items securely placed on the platform while you travel around with the cargo carrier hitched at the rear of the ride. While being on the subject of the platform, the base of it got a mesh design to make it easy to clean after using it.
Besides all that, the large platform won't be getting in your way. When not in use, you can fold it and get it out of your way. All with the help of the angled shank that allows folding the thing with much ease.
Overall, whether it's the build or the ease of use, from every aspect, the ARKSEN proves to be a worthwhile investment.
Pros
High walls.
Rust-proof tube
Carry good amount of load
Mesh bottom for easy cleaning
Foldable basket
Cons
Won't fit all types of ride
MaxxHaul 70108 Hitch Mount Aluminum Cargo Carrier
Last one on the list comes from MaxxHaul. It is their Aluminum cargo carrier that makes the cut.
That's right! This one is aluminum-made. Therefore, it is durable and sturdy just like any of the metal ones. But it gives that same kind of rigidity with a much lower weight which makes it easier to install it on the ride.
Not to forget, there is no need to worry about it getting rusted like the steel ones.
That said, the MaxxHaul got a steel frame beneath to give support alongside the hitch shaft. Then there are the reflector lens and colored corners which give it visibility even in night conditions.
No need to put things inside the car anymore. The high side rain cargo got enough space to hold all your luggage with ease. And with multiple tie-down points, you can be sure to keep them securely placed on it without worrying about them dropping out of the basket.
Taking all that into account, no doubt, you've got to agree this is one of the best hitch mounted cargo carriers for SUV, hands down!
Pros
Durable construction
Good weight distribution
Lightweight
Works with a variety of ride
Has exceptional weight capacity
Cons
Assembly can be challenging
Verdict
Ok, there you are. You've come to the end of the line which means just one thing. You got introduced to some of the best hitch cargo carriers for SUV there.
There are many others like it that you can find. But would take a lot of your time and effort to go and find the ideal hitch mounted cargo carrier for your ride.
Instead of doing that, pick anyone from here. But if you still feel confused and don't know which one to pick, then go for a simple option like the MaxxHaul. Not only it offers a quality carrier for the ride, but it's lightweight design makes it one of the easiest to install at the rear of the SUV.
However, if you're interested in investing in the best of the best, then Mockins is what you should go for. With its unique angle-up design, it gives you great ground clearance even with a heavyweight put on the carrier.
So, don't think much. Pick anyone and be ready to be impressed.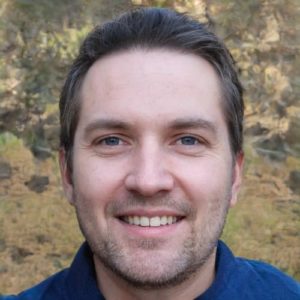 I'm Daniel Galbreath, founder of OffRoadersWorld.
I spend my spare time writing on this website, OffRoaders World. I share my thoughts and reviews on different types of gears, share tips sometimes. This website is specially created and regularly updated basically to help other folks like me when I started to solve the various problems they face, specially when they go off-roading.