Last Updated on July 25, 2021
The Best King Bird Cargo Carrier
If you are looking for king bird cargo carrier and you don't have the time to shop around then just go for this one. Overall its performance and build quality is unparalleled. This is a top class product with so many great features.
Overall dimensions: 60″ x 24″ x 7″
Inner dimension: 59″ x 22″ x 6″
Max load capacity: 500 lbs.
Fits: 2″ receiver
Warranty: Lifetime
A perfect cargo carrier can bring extra fun on your camping or any kind of outdoor journey. That's because you won't have left behind anything just because your car has no space available.
King Bird is a brand that manufactures automobile accessories for a long time now. They have a nice collection of cargo carriers under their name. With amazing features and a reasonable price range, their products are really hard to ignore.
I am going to review some of the standout King Bird Cargo Carriers and give you the details to make your decision easy on whether to go for it or not.
King Bird Cargo Carrier Review
1. KingBird Upgraded 500 lbs Capacity Hitch Mount Folding Cargo Carrier
This basket-shaped kingbird folding cargo carrier comes with a dimension of 60'' x 24'' x 6''. It means it has got a wide space available for your cargo. It can carry up to 500 lbs of weight which is huge. The rack is made of heavy duty HD full tubular, E-coat and carbide black powder coat to make the service life of the rack longer.
For the security of the carrier, you will get a hitch lock from the manufacturer to prevent theft. Then, the hitch tightener will solve the driving noise problem. The elastic cargo net and packing straps will make sure your luggage is wrapped up safely.
The mesh floor of the rack will ensure safety for smaller goods. The carrier is foldable so it will give you the flexibility of folding it when you're not using it. The folded carrier will not make any problem for opening the rear door or keeping a spare tire on the backside of your car.
The 6'' high basket wall will keep all the goods tight enough so that they don't tilt thus ensures their safety. They used four red reflectors and a waterproof reflective cover on the reflector to keep it safe and increase visibility at night.
This king bird hitch carrier can be mounted with any car that has a 2'' receiver in it. Overall, it's safe to say that this is a top class product with so many great features. This can clearly solve the problem you have with your extra luggage on the trip.
In A Nutshell
Dimensions: 60'' x 24'' x 6″
Weight: 58.6 lbs
Type: Basket
Rack Floor: Mesh
Lifting Capacity: 500 lbs
Walls: 6" high
Receiver Size: 2"
Pros
Massive load capacity
Strong build quality
Safe for the goods
Comes with a lot of accessories
Comes with a hitch lock to prevent theft
Cons
2. King Bird 500 lbs Hitch Mount Basket Cargo Carrier
It has some amazing features alongside the massive weight lifting capacity of 500 lbs. The length of the rack is 60'' with a width of 24'' to give you all the space you need to load the extra gears you need. 6'' side rails of the basket make sure that your stuff doesn't jolt or slide on the way.
The mesh style rack floor is made with extra thick and dense steel to provide the strength it needs to carry the weight. The mesh floor will make sure nothing falls through no matter how small it is.
You can mount this carrier on the rear end or the front end of your vehicle if your vehicle is properly equipped with the right receiver hitch on both ends. The carrier can be folded when you are not using it to save space in any tight place.
When folded, it will keep a standard distance from your vehicle so that you can easily open the rear door or can keep your spare tire on the back.
There are 2 metal poles on each side of the carrier to make it stronger and stable. Plus, it comes with 4 red reflectors for a safe drive at night.
This carrier will be fit with any vehicle that has a 2'' hitch receiver. Within this price range, this one is a strong candidate and you can definitely give it a try without any hesitation.
In A Nutshell
Dimensions: 60'' x 24'' x 6″
Weight: 58.6 lbs
Type: Basket
Rack Floor: Mesh
Lifting Capacity: 500 lbs
Walls: 6" high
Receiver Size: 2"
Pros
Good weight carrying capacity
Enough space on the rack
Good build quality
Reasonable price
Cons
No extra accessories come with it except the straps
3. King Bird Extra-Thick Steel Shank 500 lbs Capacity Cargo Carrier
This one has got almost the same features as the previous one I reviewed. The weight lifting capacity, dimensions of the rack, building material, build quality, floor type, foldability all are the same as the previous one.
The only difference is that the manufacturer will not provide any safety lock or elastic cargo net. They will only give two packing straps with it. Besides they used 4 red reflectors to ensure the safety of the carrier at night and 1 red waterproof reflective cover to prevent rainwater from entering inside the reflector.
They thickened the steel tube of the shank by 0.25'' to make it more sturdy. That means they won't break or bend even with a load of 500 lbs.
Given the features it has, this one is surely a good value for money. The price is reasonable so you can buy the accessories that didn't come with it. Or you can go for the previous one to get a complete package for some extra bucks.
In A Nutshell
Dimensions: 60'' x 24'' x 6″
Weight: 58.6 lbs
Type: Basket
Rack Floor: Mesh
Lifting Capacity: 500 lbs
Walls: 6" high
Receiver Size: 2"
Pros
Impressive weight lifting capacity
Easy to install
The foldable carrier is handy to use
Sturdy build quality
Cons
Comes with few accessories
Verdict on King Bird Cargo Carrier
All of their products do look good with very little downside that can be easily ignored. Now if you read about all of them and are willing to give it a try, then I will say you took the right decision.
If you are to take my suggestion, then go for the King Bird Upgraded 500 lbs Cargo Carrier as it really looks like a complete package. The rest of them have some minor cons but the firstone is really full of positive features.
But if you don't have any problem with the fewer accessories then you can go for any one of them and I hope you won't be disappointed.
Read More: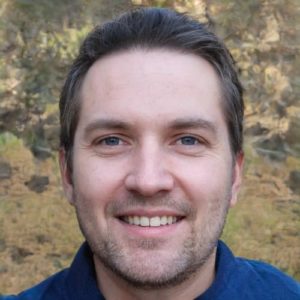 I'm Daniel Galbreath, founder of OffRoadersWorld.
I spend my spare time writing on this website, OffRoaders World. I share my thoughts and reviews on different types of gears, share tips sometimes. This website is specially created and regularly updated basically to help other folks like me when I started to solve the various problems they face, specially when they go off-roading.