Last Updated on July 3, 2021
The trusty old Tacoma has garnered enough reputation as a good workhorse that can go anywhere and do anything. So what can we do to take that potential further? A solid place to start building on that potential would be with a lift kit upgrade.
So, where do you begin? Right here! Welcome to our best lift kit for Toyota Tacoma review guide, where we have rounded up the best of the best lift kits available in the market, gauged them, and presented them in a small, easy-to-digest format. Have a read.
Best Lift Kits for Toyota Tacoma
So how did we go about making this list? In the simplest terms, we gauged the features that would be important to the owners of these workhorses, categorized them, and weighed them on a point scale based on their performance.
1. Supreme Suspensions – Full Lift Kit for 2005-2020 Toyota Tacoma
We are going to start off our best lift kit reviews list with a unit from Supreme Suspensions. It is rated to be compatible with a decade-plus worth of model years. These Supreme Suspension lift kits are also compatible with both 2WD and 4WD suspension configurations.
Before we get on with the review, one thing to be wary of this is that the front spacers included with this kit are not compatible with the Off-Road spec Tacoma from TRD. The unit will also not be compatible with the 5 lug models.
So, what comes in the box? Nothing too fancy, your usual automotive parts box. You get your lift strut spacers (front), lift tapered blocks for the rear, some square bent U bolts, and the supreme suspensions pro pack. And you also get the usual instruction manuals and the installation hardware.
The installation process is straight forward and quite easy. And the kit is simple, bolt-on, and takes only 2-3 hours for a complete installation. Though, as a general pointer, it is best to measure your vehicle height manually beforehand, as the lift height to the strut spacer thickness is not exactly 1:1.
Moreover, the inspection should be carried before and after. And afterward, we recommend that you go down to the shop for a proper alignment run. The result? Imposing looks for days. The kit is fully black and thus looks superimposing if you have an all-white Tacoma.
Lastly, we get increased ground clearance, and with that, we can also choose bigger custom rims and tires on the trusty Tacoma.
Pros
Full compatibility with a wide model year range; from 2005 to 2006
Bolt-on installation, 2-3 hour install time with the provided installation hardware
Increased ground clearance with an imposing look
Strut spacers made out of aircraft grade (T6) aluminum
Cons
U bolts can be too long for some models of Tacomas
2. TORCH 3″ Full Lift Kit for 2005-2020 Toyota Tacoma 4X4 4WD w Differential Drop TRD SR5
Next, we are taking a peek at yet another full lift kit for the Toyota Tacoma. But this time, with compatibility extended to the TRD SR5, and the usual 2005-2020 model year range. We are introducing the TORCH 3″ full lift kit, with support to up to 32-inch tires. Are you interested yet?
We are starting off with the fitment and compatibility. This is tailor-made for the Toyota Tacomas with the 4WD SR5 TRD package. The 4×4 variants. Do note, however, that these full lift kits are made to fit the six lug models only.
Completely unpacked, you get the front strut spacers, a differential drop kit, 2 inches tapered lift blocks for the rear, U-bolts (extended), and of course, the usual installation hardware. Do note that these kits will generate 3 inches of lift. It will not serve as a 3-inch spacer—weighs about 18 lbs all in.
The kit is completely bolt-on. And the installation process is, therefore, easy as cake, and thus takes less than three hours with the included installation hardware. Moreover, the installation guides are okay at best, but the step-by-step format does aid in getting the message across.
Pros
Tailor-made, full lift kit with support for the 6 lugged 4WD SR5 TRD package
Comes with all the necessary mounting hardware, and essentials
The instructions are in a step by step format, making the process easier
Provides enough clearance for 32-inch tires
Cons
We wish it came with self-locking nuts
Read More: Best daily driver coilovers review
3. 3″F + 2″R Full Leveling Lift Kit for Tacoma by Orion Motor Tech
In the chance that you were on the lookout for a lift kit that does not alter the ride quality of your Tacoma by any means, then these 3″F + 2″R Full Leveling Lift Kits from Orion Motor Tech are the ones for you. Increased ground clearance? Check. Fitment for larger custom tires? Check. These do not compromise in any department.
The standout feature for these Orion Motor Tech kits is that they help your preserve that factory ride quality. Installed properly, they raise your Tacoma by 2 inches in the rear and 3 inches in the front, offering a significant increase in ground clearance. And with that, we also get a significant upgrade path boost for custom rims and tires.
Also, the installation process, much like the two kits we have discussed above, is fairly easy and does not require any special tools. Following the instructions and you could have the kit installed with less than 3 hours of elbow greasing. All the necessary hardware and the installation guides are all there.
Moreover, the packaging is simple and standard. It contains the aforementioned strut spacers and lift blocks. The strut spacers are made out of aircraft-grade metals, and the U bolts, in turn, are also zinc plated. Quite a nice assortment if you ask us.
Before you get to buy this kit, though, do note that the spacer's thickness and the lift is never a 1:1 ratio. That being said, these are CNC machined out of aircraft-grade billets.
Pros
All-in-one package to raise ride height and maintain ride quality
Zinc plated U bolts would not be corroding any time
Strut spaces milled out of aircraft-grade aluminum, lightweight and strong
High tolerances; do not mess with the brake lines
Cons
The instructions could use more work
4. YITAMOTOR Leveling Kit for Tacoma, 3″ Front and 2″ Rear Forged Strut Spacers for 2005-2018 Toyota Tacoma
For those looking for nothing but the simplest, bolt-on, leveling kit that is easy to maintain and upgrade upon, it really does not get better than the Tacoma exclusive leveling kit from Yitamotor. Eliminating factory rake and giving you near perfection leveling, the Yitamotor Leveling Kit makes it to the list of our best.
Do note that this particular leveling kit does not fit the TRD off-road variants of the Tacoma's or the 5 lugged ones. Also, the front kit is less than 3 inches thin, yet it can raise the front of the Tacoma by three inches. This presents two things: one, a varied suspension geometry, and two, the height-thickness ratio is not 1:1.
So coming to the benefits, for starters, this leveling kit completely eliminates any and all factory rake and helps you achieve that perfect desired leveling. The raised height also helps give your vehicle a certain aggressiveness of 4WD vehicles. It does not end there; you can now add on bigger custom tires and rims as well.
The installation, as we stated above, is a simple affair. And the process is a full bolt-on one, with no cutting, modding, or preloading required. With the parts that come with the kit, you will be done in under 2 hours.
Pros
The simplest installation of all the kits on our list
Perfectly levels out the vehicle, with high tolerances employed during manufacture
Manufactured out of 6061-T6 aluminum
Offers after installation customizability
Cons
The installation process is quite easy, but the instructions need a lot of work
5. Leveling Lift Kits fit for Tacoma by KSP Performance
So, we will finish off the best toyota tacoma lift kit review with a unit from Leveling Lift. The kit, well, nothing really sets it apart from the rest of the competition. It is a very generic affair. But why did we include it? Because it performs what it was built to perform absolutely flawlessly.
It is manufactured with the proper ratio in mind. Though not quite 1:1, the set will raise the front of your truck by 3 inches. Thus, like always, an alignment down at your local mechanic shop is recommended.
These units are also made out of standardized aluminum that is aircraft-grade. The bolts are solid, 10.9 grade. Everything is powder-coated to give that extra bit of resistance against rust.
And looks are where the attention is at with these kits. They take the aggression of the Tacoma up a notch. Extra clearance equates to extra large custom tires and trims. The unit is also compatible with the offroad Tacomas.
Pros
Proper blend of all that is expected out of a full lift kit
The bolts are heavy-duty, made out of 10.9-grade steel
Offers pretty good clearance with the option for rim and tire upgrades
A competitively priced unit that performs flawlessly
Cons
Verdict
And, with that, we are nearing the end of our best lift kit for Toyota Tacoma list. We have taken a peek at some of the best possible lift and leveling kits that are certainly worth a second look.
If you ask us, the lift kits from Orion Motor Tech are the best as they offer the best balance of height, leveling, and rigidity, without affecting the ride quality set by the manufacturer. This is followed by the kit from Supreme Suspensions, offering compatibility with a decade-plus range of model years.
On that note, catch us on our next article. Refer back anytime—peace out!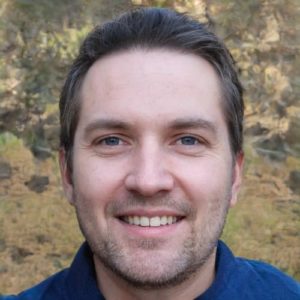 I'm Daniel Galbreath, founder of OffRoadersWorld.
I spend my spare time writing on this website, OffRoaders World. I share my thoughts and reviews on different types of gears, share tips sometimes. This website is specially created and regularly updated basically to help other folks like me when I started to solve the various problems they face, specially when they go off-roading.