Last Updated on August 17, 2022
The best off road battery
Optima RedTop is a maintenance-free, vibration-resistant, faster recharging AGM battery having 800 CCA and 100 minutes Reserve Capacity. It'll give everything you need from a powerful off-road starter battery.
This is the one for most folks.

Driving off-road is thrilling.
With that said, your vehicle is tipping sideways or sitting at a sharp angle on a hill is something you can't avoid.
Moreover, carrying different off-road accessories like a winch, car audio system, and some other electrical devices attached to the vehicle is something no off-road enthusiast can avoid these days.
Taking all those vital factors into consideration, the best off-road battery must have the following characteristics:
Spill-proof
Cost-effective
Fast recharging
Maintenance-free
Vibration resistant
Temperature resistant
Flexible mounting option
Deep cycle battery (preferred)
Ample cold crank amp, reserve capacity, power
Considering all those, in this write-up, I've listed the 4 best off-road batteries, including both starter and dual-purpose AGM units. I am going to review a lithium battery as well that is an ideal option for RV/Camper, Van, etc.
Without any further ado, let's dive right in.
Also Read: High Quality 12v Batteries For Winching
Best Off Road Battery Comparison
5 Best Off Road Battery Reviews
In this guide, I will help you find the kind of battery that can power up your SUV, truck, jeep, van, RV or any other vehicle during your off road travels. Here is the list of the top 5 best off road battery that money can buy:
1. Optima Batteries OPT8002-002 RedTop (Top Pick)
The Optima RedTop is a powerful battery with pure lead plates that ensure faster electricity flow. This results in a much higher burst of starting power. The pure lead plates also helps the battery recharge faster and hold the voltage for substantially longer.
Like most Optima batteries, this model excels in handling vibration and shocks. Rolling over in vehicles at high angles won't cause damage the battery or have any impact on performance. It's also genuinely spill-proof, which is another important feature for off-roading vehicle safety.
The lightweight, compact design makes this battery perfect for most vehicles. It's also mountable in any position so it's easy for even beginners to set up properly.
Pros
Spill-proof
Lightweight
Pure lead plates
Compact design
Mountable in any position
Good cranking amps and cold cranking amps
Cons
When it's about running a lot of electrical accessories (e.g., winch, radios) at the same time keeping the starting battery alive for long, I suggest using both the Optima RedTop (starting) and YellowTop (deep cycle) together (dual battery setup). Dual battery setup is highly recommended for off roading.
Technical Information:
AH: 50
CCA: 800
Voltage: 12V
Weight: 37.9 lbs
Reserve Capacity: 100 minutes
Cell Composition: Pure Lead-Acid, AGM
This will let the deep cycle battery drain a lot of power for the accessories. At the same time, the starting battery won't drain flat as it remains isolated.
With that said, if you're only looking to get the bursting power from the battery, I recommend using Optima RedTop rather than any other option.
It gives every nitty-gritty an off-road battery should offer, including its ability to withstand harsh handling. The case is sealed completely to ensure no damage or performance issues as a consequence of rough handling.
This battery can be upside down, rollover at high angles without causing any sort of trouble or spilling. So, no matter how many times you take bumps and lumps, bangs, or shocks, it will do its job just fine.
You will find some other motorsports or off-road batteries other than Optima, but they are expensive, don't last too long, and most don't come with a warranty. That's why I strongly recommend using Optima RedTop as your starting battery more than anything else.
2. Optima Batteries 8012-021 D34 YellowTop Dual Purpose Battery
The Optima Yellowtop Battery is the ideal battery for anyone dealing with multiple electrical loads, including a winch.
Pros
Spill-proof
Lightweight
Easy to install
No liquid inside
Flexible mounting option
Vibration resistant, optimal, maintenance-free performance
Substantial cold-cranking amps and reserve capacity for off-roading
Discharge a long way (deep discharge) and recharge quickly without any problem
Cons
Technical Information:
AH: 55
CCA: 750
Voltage: 12V
Reserve Capacity: 120 minutes
If you are planning to upgrade your stock battery to something that will serve both as a starting battery and provides deep cycle power, the Optima YellowTop is one of the best off-road batteries, without any doubt. As a starting battery, the RedTop one is better though.
This deep cycle battery combined with the first Optima RedTop is a perfect combo for dual battery setup.
It's particularly made to satisfy the power demand for off-road accessories like a winch, other power-hungry entertainment/electrical accessories, including audio systems.
One of the most applauded aspects of this unit is it's quite safe for off-road driving. It can be upside down or at a high angle during the driving without any splitting at all.
Its ability to resist vibration quite efficiently is another reason you will want to buy it for off-road vehicles. The battery manufacturer claims it's 15 times more vibration-resistant than other options on the market.
This version boasts 750 CCA, 120 minutes Reserve Capacity, and falls in BCI group 34. Optima offers some other versions of YellowTop as well:
Altogether, Optima YellowTop dual-purpose battery is quite effective in dealing with a bunch of accessories in the vehicle where the other conventional batteries lack.
3. XS Power D6500 XS Series
Pros
Spill-proof
Stable voltage
Easy installation
Quality warranty
Vibration resistant
Holds the charge well
Excellent starting power
Flexible mounting option
Operates on low resistance
M6 terminal bolts are included in the package
Cons
Large and heavy
A tad pricey but the performance justifies the bill
Technical Information:
AH: 75
CCA: 1100
Voltage: 12V
Weight: 58.3 lbs
Reserve Capacity: 174 minutes
Cell Composition: Lead-Acid, AGM
XS Power D6500 AGM battery is an extremely powerful battery for different vehicle types, including trucks. This version of the XS D6500 AGM is the most powerful starting battery on my list that works awesome for car audio too.
The voltage remains pretty stable even under heavy load. You can expect at least 12V+ under heavy load, which is quite impressive.
It helps to start the vehicle engine faster than most of its competitors.
The high amp doesn't let the headlights dim under a heavy load.
Besides this BCI Group 65 battery XS Power manufactures several other versions to satisfy different BCI groups. Here are some links to those options (suitable for off-road vehicles):
All in all, XS Power D6500 is a well-constructed, spill-proof, vibration-resistant having 1100A Crank Amp and 174 minutes Reserve Capacity. That means it gives everything you need from a powerful off-road starter battery.
When it's about choosing the top-notch battery for the car audio system, this one steals the show without any doubt.
4. Battle Born LiFePO4 12V 100 AH Lithium Deep Cycle Battery
Pros
Sturdy posts
Faster recharge
Easy installation
No self-discharge
Maintenance-free
Waterproof and sealed
Lightweight and compact
No liquid inside (spill-proof)
You can charge and discharge it repeatedly
Internal battery management system genuinely protects it from several battery failure causes
You can charge and discharge it repeatedly
Cons
No handle
It's not an ideal option for under hood setup. Wrapping it with a reflective heat shield should solve this issue
High initial cost but its longevity and larger usable power make it way more cost-effective than an AGM battery
Technical Information:
Weight: 29 lbs
Useable Capacity: 100 Ah
Max Charge Current: 100A
Average Lifespan: 13-15 years
Cell Composition: Lithium ION
Voltage: 12V (Also works in 24, 36 and 48 V systems)
Dimension: 12.75 x 6.8 x 9 inches (Similar to Group 27)
Before I start reviewing this battery, here is the usual bundle package a lot of people want to buy to get 200 AH support:
If you are not interested in buying with the inverter charger, here is another version of the bundle without the inverter.
Now, let's get to the review part.
Battle Born LiFePO4 deep cycle batteries are gaining popularity these days, particularly amongst the RV/camper, Overland/Van owners.
If you want to save some weight and space, you should give it a whirl.
Typically any lithium battery gives double usable power than an AGM battery. This Battle Born deep cycle battery is not any exception. To get 200 AH usable power, you have to use two Battle Born lithium batteries. Whereas, to get the same usable power, you have to use four AGM batteries. This proves how cost-effective this battery is and how it reduces weight and saves space inside your camper.
You can discharge it near zero, unlike the AGM ones (You can't discharge AGM batteries less than 50% to ensure its lifespan).
As I said, charging this battery is a breeze. Moreover, it can take energy from the solar system (through the solar charger controller) you set up for your camper.
On the downside, a Lithium battery is not an ideal option for installing under the bonnet. It's because these batteries don't withstand the heat under the bonnet. However, You can use this heat shield/insulation around the battery to keep it safe from this type of heat damage.
Overall, Battle Born LiFePO4 is one of the best off-road batteries for RV/campers offering all the essential benefits like durability, performance, life cycle, vibration resistance, etc.
Last but not least, the customer of this company provides top-notch customer service.
Pro Tip: If your trailer is set up for only Lead-acid monitoring, I recommend buying Victron Energy BMV-712 smart battery monitor.
Some more accessory recommendations for charging this battery:
5. ACDelco 48 AGM Off-Road Battery Review
Pros
Spill-proof
Great price
Longer lasting
Comes fully charged
Two carrying handles
Efficient starting and stopping
Use with high capacity winches
Works efficiently in cold weather
Maintenance-free, vibration-resistant
Vent cap design protects from acid leakage
Ultra-low internal resistance saves it from wasting energy
Cons
Lead compounds and some other chemicals are present at the post and terminal areas. Washing your hands is necessary after contacting them
ACDelco offers several versions of the AGM batteries varying in BCI group sizes. This particular version of this ACDelco battery is BCI group 48. Here are the links to some other most common BCI group sizes for 4WD:
Now, Let's get to know this group 48 a bit more.
Like any other AGM battery, this one also doesn't require adding water or checking the electrolyte level.
It features everything required for achieving lengthy cycling capabilities.
The spill-proof design helps the electrolyte remain permanently within the glass mat separator. That means the electrolytes don't have access to flow freely within the cells.
Each of the plates maintains a constant pressure to ensure the longevity of this unit. It's because the constant pressure ensures reduced active mass loss.
Its relatively high CCA (760), RC (120 mins) makes it one of the best options for running high-capacity winches.
Most of the batteries come with a single handle but this particular ACDelco battery comes with two handles. It helps to carry it, install and remove quite effortlessly compared to other options having a single handle.
ACDelco takes care of its customers pretty well too. Altogether, this AGM battery shouldn't disappoint you if you are looking for an affordable and quality AGM battery for off-road vehicles.
Final Words
Finding the best off-road battery is not rocket science.
In summary, if you are looking for an extremely powerful option, go for Optima RedTop. To get a better deep cycle and dual-purpose support, Optima YellowTop is the one you should give a try.
What I'd strongly suggest for offroading is to do a dual battery setup with Optima RedTop as starting battery and Optima YellowTop as deep cycle battery.
For RVs, Battle Born LiFePO4 is a good option.
Off-Road Battery Buying Guide
I aimed to help you find the best battery for off-road vehicles, that is why I want you to understand the ways on how you can choose one. Here are some tips to follow before you should purchase an off road battery.
Determine the Right Battery for Your Vehicle
Of course, this is important because every vehicle needs a certain kind of battery. Otherwise, it will not function.
You should take into consideration other factors as well, including size and power. If you don't have any idea about this, it is best to check the maintenance guide of your vehicle or maybe ask an expert.
Choose a Maintenance-Free Battery
Just like in the list above, most batteries in the list features maintenance-free. This is crucial because it no longer requires any special attention.
Some batteries need you to fill water periodically, and doing so may be time-consuming and a hassle. That is why if it is possible to buy a maintenance-free battery, do it!
Consider a Battery with a Good Reputation
Usually, this process requires your trust in the consumer communities as well as auto enthusiasts. Through their reviews, you will be able to know the real-life pros and cons of the product.
Anyway, people who already tested the battery have better knowledge compared to when you simply based on the features the product offers.
Avoid Buying Old Batteries
No matter how you carefully store batteries, they will eventually lose their strength. That is why you opt for batteries that have been manufactured not later than 6 months.
Frequently Asked Questions
Ques: When will I replace my battery?
If your engine crank is quite sluggish or you find it hard to start your vehicle, you may be needing to replace your battery. Also, when it discharges faster than the normal rate, it is an indication that you need a new one. Lastly, if the battery case appears to be bloated, you have to do so before it explodes.
Ques: How will I know if the battery is new?
The first is to find out the manufacturing date, usually placed on the battery case.
If it has been made within 6 months, then it is considered as a new or fresh battery. Otherwise, it is not – even if you have the best brand and high cost.
Ques: Why do I experience battery failure even if far from the expiry date?
Premature battery failure is due to several factors, such as leaving the headlights on and not shutting the doors or trunk. This may also be due to your upgraded stereo systems, security alarms, and other accessories you have equipped in your vehicles.
Ques: What is an AGM battery?
AGM stands for absorbed glass matt battery, indicating that the electrolyte is held in suspension within the lead or fiberglass plates making the battery entirely sealed and protected; thus, they are leak-proof and require little maintenance.
Ques: What is the difference between the black and red terminal?
The black and red terminals indicate the negative and positive terminals, respectively.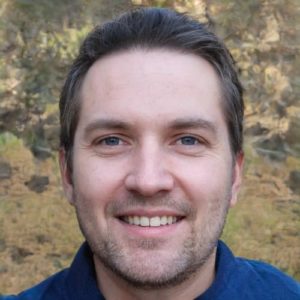 I'm Daniel Galbreath, founder of OffRoadersWorld.
I spend my spare time writing on this website, OffRoaders World. I share my thoughts and reviews on different types of gears, share tips sometimes. This website is specially created and regularly updated basically to help other folks like me when I started to solve the various problems they face, specially when they go off-roading.