Last Updated on July 13, 2022
The Best Battery for Winch
If you are looking for winch battery and you don't have the time to shop around then just go for this one. Overall its performance and build quality are unparalleled.
Life without batteries would be critical, and we would be nothing without them. In the past, the only way of making portable energy was either steam power or clockwork.
Batteries are handy, comfortable power supplies of which size varies from small fingernail to large big trunk. They give us a steady storehouse of electrical energy whenever and wherever we need it.
There are some factors that you should know before you buy the best battery for a winch. I will review all the main points with detailed information about some top-notch batteries that are made perfectly to use with a winch.
Top 5 Best 12 Volt Battery For Winching
The top 5 best winch battery on my list are the best in performance with reliability and durability. They give excellent service even in bad weather and are well known for their longevity. These batteries are everything you need for your Winch.
1. XS Power D6500 XS Series 12V 3,900 Amp Battery Review – Best Overall
Important Technical Information
Brand: XS Power
Model Number: D6500
Voltage: 12Volts
CCA: 1070
RC: 150
AH: 75
Weight: 58.3 Pounds
Dimensions: 14 x 10 x 9.5 Inches.
XS Power D6500 XS Series 12V 3,900 Amp AGM High Output Battery with M6 Terminal Bolt is a Power Grid, with high power.
The high available amperage output will help in stopping headlights from dimming and gives excellent sound quality.
Made of Glass mat having absorbent properties that make this battery spill-proof and safe.
XS Power D6500 XS Series 12V 3,900 Amp is an excellent battery with impressive power and high quality, also called as a problem solver for the equipment and electronics installed in the vehicle.
Pros
Improves engine starting performance.
Excellent quality with durability and high resistance against vibration.
Easily mountable in any position.
The valve is regulated and sealed, which helps it to be spill-proof.
Has low internal resistance.
Built with handlers that help in carrying and fixing.
Ideal for even bad weather.
Cons
XS Power D6500 XS Series 12V 3,900 Amp is pricy but highly recommended.
2. ACDelco 48AGM BCI Group 48 Battery Review – Best Budget Winch Battery
Important Technical Information
Brand: ACDelco
Model Number: 48AGM
Voltage: 12Volts
CCA: 760
RC: 120
AH: 70
Weight: 45.5 Pounds
Dimensions: 11.9 x 7.5 x 7.6 inches
With over a century of experience in engineering, ACDelco, a subsidiary of General Motors Original Equipment (GM OE), has more than 90,000 products with outstanding quality.
Have high cycling capabilities, remarkably charge-receptive, and are useful for start/stop vehicle applications.
Envelop Separator with puncture-resistant back helps with acid circulation and prevents shorts. This regulates the battery from getting heat and aids in improving battery life.
Calcium stamped alloy increases the life cycle of the battery and improves performance.
Lead positive grid, increase the conductivity and allows for low resistance. The Vent cap is designed in a way to resist acid leakage.
I would say that it is everything you would hope for in the extended life of the battery and hassle-free maintenance. ACDelco 48AGM BCI Group 48 12V works perfectly in all weather conditions.
Pros
Solid performer with long durability
Fantastic replacement/upgrade for your vehicle
Great product for the price
This battery comes with handles, which makes the process of installation and removal easy
It is known for its reliability
The constant acid level check can be avoided
The Absorbed Glass Mat design is leak and spill-proof
Cons
Some users raised a concern about the initial charging backup while they received it from the store.
3. Optima Batteries 8042-218 D75/25 YellowTop Battery Review
Important Technical Information
Brand: Optima
Model Number: OPT8042-218
Voltage: 12Volts
CCA: 620
RC: 100
AH: 48
Weight: 37.8 Pounds
Dimensions: 9.3 x 6.8 x 7.6 Inches
The optima D75/25 YellowTop high-performance battery is one of the dual-purpose automotive batteries with premium cranking power and unparalleled rechargeability.
Vehicles that are heavily equipped with more electronics and sound systems can depend on this battery for ultimate starting and deep-cycle power.
The unique SpiralCell design gives a robust and clean power source.
Temperature variations, automated processes, critical tolerances, and humidity are carefully observed and maintained.
With a quite overview and observation, one can say that D75/25 YellowTop Dual Purpose Batteries are best in performance and, they don't leak or gas with the correctly sealed nature, which can withstand against outside elements.
Pros
Optima battery is ideal for different seasonal usage due to its low self discharging rate.
It provides extra performance and deep cycling capability that meets your vehicle demands.
Reserve capacity is more, which helps for consistent performance.
High resistance to vibration which aids in durability.
Optimal starting power in any weather.
Light in weight compared to other batteries that help in easy installation.
Compactly sealed and is non-spillable.
Cons
Expensive compared to the other ideal batteries.
The longevity of this battery is an issue for a few customers.
4. NORTHSTAR Pure Lead Automotive Group Battery Review
Important Technical Information
Brand: NorthStar
Model Number: NSB-AGM-34/78
Voltage: 12Volts
CCA: 880
RC: 134
AH: 65
Weight: 50 Pounds
Dimensions: 10.9 x 7 x 7.8 Inches
Made of pure lead which offers 1050CA, 880CCA with 134RC,65AH, it comes with group 34/78 Front and Top Terminals. This is one of the best battery for winching that can hold the load without any issue.
If you are a music freak and love to listen to music at a high volume, your battery may not support it. Some batteries will dim the headlights of the vehicle to support higher volume. But, it is not the case with Northstar. You can use it in as many ways as you can, and it won't disappoint you.
It is an excellent battery with tons of power that is made in the USA. It lasts long and worth every cent.
Pros
Very powerful and ideally built.
Handles the load without issues.
The packaging is compact and closed, which also keeps it safe from spilling that made it safe.
Inbuilt handlers provided to this battery aids easy to handle, fixing, and removing.
No dimming, no power loss, and zero issues.
Easy and quick recharging.
Ideal price for the battery comparatively.
Cons
I Couldn't find any flaws for this battery.
5. Odyssey Battery 48-720 Battery Review
Important Technical Information
Brand: Odyssey Battery
Model Number: 48-720
Voltage: 12Volts
CCA: 723
RC: 123
AH: 69
Weight: 49 Pounds
Dimensions: 10 x 13 x 10 Inches
Odyssey Battery 48-720 Battery provides all the functions of the ODYSSEY Extreme Series but comes without CCA and RC that most of the people may not require.
Odyssey is a premium brand battery on which you can rely on that helps your winch to work issues. Designed and manufactured as per today's vehicle needs, where it can handle the usage of various onboard accessories.
Pros
Handles the usage of heavily equipped accessories in vehicles.
It comes with deep cycle capabilities.
A combination of long service life with reliability.
Consistent and persistent in all weather conditions.
Handles that are inbuilt help in easy carrying, fixing, and removing.
Mountable in any direction.
Resistant to vibration and increase the life of durability.
Leakage proof and sturdy packing.
Cons
Except for a small fit problem, this battery is having no negative reviews and gives you all you wanted for your vehicle.
Video: How to wire a winch

Best Battery For Winch Buying Guide
At the very first step of purchasing an electric 12v winch battery, you need to ensure that your purchased battery is not weak. If you get a weak battery for your winch, then you will not get enough performance from your winch does not matter how high-capacity your battery holds.
Without it, optimum efficiency matters a lot. So, you need to pay heed to this issue. Your battery requires a large reserve capacity and CAA that is Cold Crankings Amps.
For example, an electric winch for a car trailer of 12000 lb needs a 12V battery and also requires 650 CAA rated if the battery is of lead-acid.
Apart from that, you will find that almost all electric winch offers a commonsensical battery rating. It will not be tough for you to find the accurate requirement.
However, except for the above-mentioned factors, you will need to consider some other factors such as brand reputation, durability, brand reputation, price, environment friendliness, weight and so on.
Frequently Asked Question
Will a winch drains my battery when not in use?
When the winch is not in use, it won't drain the battery. Just make sure that the cables are good and tight enough. But if the problem continues, maybe your battery has gone bad.
What kind of battery is needed for winching?
In general, almost all winch holds a recommended battery rating. Thus, you will be able to know the accurate requirement. Without it, you will need to ensure that the battery is powerful enough.
Can I run a winch off a deep cycle battery?
To be honest, a battery of this type is not up to the mark for handling a winch. For instance, a winch to handle a jeep wrangler needs a good amount of instant and consistent power.
That's why it is always recommended to avoid using deep cycle batteries for operating a winch. However, if your deep cycle battery is rated for winching and you can verify that your deep cycle battery has the ability to operate a winch, then you are good to go for that.
How long will a winch run on a battery?
Well, for operating your winch, you need to keep your vehicle running at high revs. If you don't do this, a winch may run up to 2 minutes when the vehicle is not running.
Do I need a second battery for a winch?
Not every time. You are allowed to connect a second battery if you wish to go easier. Apart from that, you will be needing a second battery if you need to have several long pulls as a single battery may not be able to last for a longer time.
Final Thoughts On Best Winch Battery
All the batteries that are reviewed in this article are excellent and long-lasting. You can rely on any one of these, and I bet you will not be disappointed. Depending on the price, power, and performance, you can select the best battery for winch accordingly.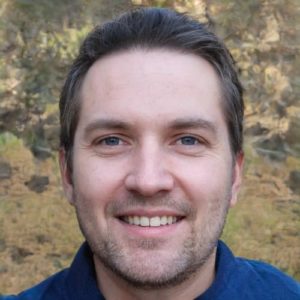 I'm Daniel Galbreath, founder of OffRoadersWorld.
I spend my spare time writing on this website, OffRoaders World. I share my thoughts and reviews on different types of gears, share tips sometimes. This website is specially created and regularly updated basically to help other folks like me when I started to solve the various problems they face, specially when they go off-roading.