Last Updated on August 16, 2022
The Jeep JK series is already a cut above most things off-road, especially when we are talking about capabilities stock from the factory.
But then again, there is always the opportunity to take that prowess even further.
Basic modifications are, well, basic. Should they not strike your fancy, why not go for something a bit more intense? Something like tagging on a supercharger?
Welcome to our best supercharger for Jeep JK review, where we have doubled down on some of the best superchargers for your Jeep JK.
We will talk about all things supercharger, case points against each product, and delve into the features that make them stand out from the other offerings. Have a read.
IMAGE
PRODUCT
DETAILS

Top Pick

Top Pick

Fits: 2012 – 2014 Jeep Wrangler Jk 3.6
Installation Time: 8 hours approximately
C.A.R.B Approval: Pending
Warranty: 3 year or 36,000 miles

Check On Amazon

Premium Pick

Premium Pick

Fits: 2015 – 2017 Jeep Wrangler Jk 3.6
Installation Time:8 hours approximately
C.A.R.B Approval: Yes
Warranty: 3 year or 36,000 miles

Check On Amazon

Fits: 2012 – 2014 Jeep Wrangler Jk 3.6
Installation Time: 8 hours approximately
C.A.R.B Approval: Pending
Warranty: 1 year or 12,000 miles

Check On Amazon
Best Supercharger for Jeep JK
Categorize is a rather bland term, but then again, there is no other way to go about it. Points were handed out based on features important to increasing performance, torque, etc. The top four were then handpicked.
1. Edelbrock 1527 Supercharger
We will start off strong with a supercharger from the household brand Edelbrock. It almost never gets better, at least for us Americans than an Edelbrock unit. So we are going to look at the first of its kind V6 supercharger from Edelbrock, more specifically, the 1527.
To put it simply, this is a monster in a teeny tiny package. They made use of a completely new design for these Pentastar equipped JK's, one that maximizes efficiency by using their patented Eaton 1320 TVS system. With this compact package and easy install, this makes the 1527 a very compelling option.
The level of efficiency we get out of this 1527 can be compared to the much bigger units the likes of the V8 E-force. Very commendable when you think about the engine that it is going to complement.
The unit is rated for improved off-road and towing capabilities, whilst helping you maintain the daily drivability of your Jeep.
It is also a looker. Though, in fairness, you would not be able to see it as often, given it will be under the hood.
But it would still be the attention grabber at car shows. The accents are machined out, with a black powder coating on the unit overall. The aluminum badge adds the final icing.
A point to note, though. The unit is pending across 50 states for emissions. So do proper research into your state laws before adding it to your shopping cart.
With that sorted, next, we get to the installation. Simple, no fuss, bolt-on installation. All in, with 8 hours of elbow greasing, you should have the unit installed on your Jeep.
And the unit uses a dual pass intercooler in order to reduce the temperature of the airflow going into the supercharger. And the onboard PCM module also allows for application-specific tuning.
Best of all, the unit allows for access to the oil filter. Basically, you can go for filter changes without and hassle whatsoever.
Pros
All that Edelbrock goodness, in a smaller package for a V6 Pentastar
Beautiful, machined-out accents with a black powder coating overall
Extra towing capability, off-road performance, and great drivability
Easy to install and maintain, with easy access to replace oil filters
Cons
2. Edelbrock 1528 E-Force Supercharger Kit Jeep Wrangler 15-17 3.6L
Next up, we will be taking a peek at yet another unit from Edelbrock for the trusty 3.6L engines. The 1528 E-Force offers a horsepower-to-torque ratio like no other. You can power through those off-road trails with ease and even occasionally hitch on a trailer.
Now, a disclaimer: the 1528 is not exactly a newer iteration of the 1527, nor is it a close sibling. We do not know where to place it. It is almost the same as the 1527 too. What it does have, though, is newer generation parts.
This jeep 3.6 supercharger unit will help your 3.6L Pentastar pump out an additional 303RWHP for automatic transmissions and 317RWHP for manuals.
On top of that extra power, you also get an extra dose of torque for hitting the trails and towing. All of the above is achieved without hampering the drivability one bit.
Much like the 1527, the 1528 is so much more than just a looker. The unit is designed with accessibility and efficiency in mind.
You can reach in and switch out the oil filter for a custom unit. The system in place is a self-containing one and is rated for service after every 100,000 miles.
And the unit also features the famed Eaton 1320 TVS system, supported by the same dual pass intercooler used in the 1527. There is a bypass valve in place, fully integrated, which should help minimize the decrease in fuel efficiency.
Coming to the installation, the unit and the accessories are completely bolted on. You could get your Jeep growling again in less than 8 hours. There are no fitment or placement errors.
The kit is made legal for use in 50 states, though we always recommend double-checking, especially if you live in California.
Pros
Substantial increase in brake horsepower, with great shifts in torque output
Retains drivability, even though the modification is very significant
Everything is bolt-on, so the installation process is simple enough
Designed to be efficient, yet a looker
Cons
The newer Jeep models may be needed to be sent in for a tune
3. Sprintex 263A1001 Black Standard Supercharger System
For our next two product showcases, we are going to stray towards Edelbrock's direct competitor for these 3.6L engines, a competitor that made quite the name for itself. The list would go amiss without mentioning a couple of their offerings.
Here, we are introducing the Jeep jk supercharger Sprintex 263A1001, for that high torque at lower RPMs.
So, how does the Sprintex 263A1001 differ from the units we have looked at thus far?
The performance boost, with the 263A1001, takes place at the lower RPMs. What does that equate to? More brake horsepower for sure, but with that a higher torque return. Perfect for the people looking to hit the great outdoors.
The unit is truly an all in one. And the kit itself comes with all the right components and gear for a complete and easy installation. It includes the S5-335, and infamous screw compressor rated for its efficiency.
Also in the package is an intercooler (water to air) that comes with their patented Laminova tubes.
Unlike most of the competition, though, Sprintex included a flash tuner in the package to help us in programming and dialing in changes in tires and gear ratios. Best part? Everything is integrated fully. No assembly is required whatsoever.
Also, the unit does not require any special mounting mechanisms. It is fully mountable on the stock JK—no need for additional mounts. No welding or cutting either, and it does not create problems with fitments, with the stock hood and all.
Moreover, the kit itself is fully engineered to OEM specs. So, you can use the housing for the factory air filter. And the kit installation is completely reversible.
Bundling that with the high-quality material and manufacturing process, it is no surprise when these units go toe to toe with those from Edelbrock.
Finally, we come to power and stats. This kit is rated to deliver up to 54% additional horsepower, taking the barebones 195 WHP to a sizzling 302 WHP properly installed and dyno-ed. There is a 28% increase in the torque department, with the stock 239 lb/ft taken to a churning 307 lb/ft supercharged.
All of the above is delivered at the lower RPMs, so you can use the higher gears for both highway use and trail crawling.
Pros
The performance boost takes place at the lower RPMs, ideal for rock crawling
Has all the right components and gear for a complete and easy installation
Includes a flash tuner in the package to help us in programming the unit
Fully engineered to OEM specs, reversible and customizable
Cons
The instructions provided are less than ideal
4. Sprintex 273A1003 Black Standard Supercharger System
We have already taken a solid look at the 263A1001 from Sprintex. So what is it with this one?
Imagine a 273A1003 Black Standard that delivers more power and has a better torque delivery curve, with higher torque, of course. Interested?
Well, you already have a pretty good idea of what the 273A1003 is then.
This unit, too, is completely bolt-on. No need for specialized tools to get it installed. Just 6 hours of elbow greasing, and you should be good to go. One difference, though, from the 263A1001, is that the 273A1003 makes use of self-contained oiling, thus completing the need for external oil lines.
Like its sibling, the 273A1003 is a fully integrated system. No additional welding, cutting, or scrapping is needed. Furthermore, the OEM spec build means that reinstall or removal is an option, should you desire, without leaving a trace.
And this is mounted on the stock, factory mountings and thus allows for more OEM or custom modifications.
Moreover, this kit can deliver up to a 39% increase in horsepower, taking the bone stock 241 WHP to a blistering 336 WHP with proper tuning. There is also a 41% increase in the torque category, with the stock 219 lb/ft taken to 309 lb/ft supercharged.
Pros
No need for specialized tools to get this unit churning out all that additional power
Impressive power increase to a blistering 336 WHP with proper tuning
All parts made to OEM specs; aids customizability
Factory mounts needed for installation
Cons
Verdict: Which One Should You Buy?
So, there we have it. All of the units we have featured thus far are deserving of your attention. But there must be a unit that cuts above the rest and can be termed as the best supercharger for Jeep JK, right? Well, it depends on you.
If you are all for something from a household brand, the Edelbrock 1528 E-Force could be the way to go.
And if you're in the search for an option other than Edelbrock, the recommendations do not get any higher than that for the Sprintex 273A1003.
That's the end of our jeep jk supercharger reviews. Thus, in the end, it completely depends on your brand preference. But rest assured, you will not do injustice to your Jeep JK by going with any of these. That is it from us. See you in the next article.
By the way, we've also reviewed some good winches for jeep jk. Read this review if you need to buy one.
Happy trailin'.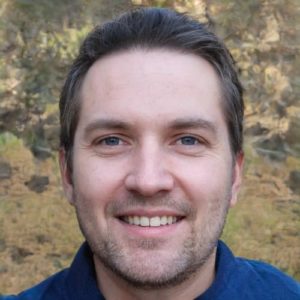 I'm Daniel Galbreath, founder of OffRoadersWorld.
I spend my spare time writing on this website, OffRoaders World. I share my thoughts and reviews on different types of gears, share tips sometimes. This website is specially created and regularly updated basically to help other folks like me when I started to solve the various problems they face, specially when they go off-roading.