Last Updated on August 5, 2022
The Best Tonneau Cover for Tundra Crewmax
If you are looking for a Toyota Tundra Crewmax tonneau cover and you don't have the time to shop around then just go for this one. Overall its performance and build quality are unparalleled.

The Tundra Crewmax is becoming more popular day by day for the convenience they provide in transporting goods. And with this surge in popularity, the popularity of tonneau covers is rapidly growing as well.
Tonneau covers are the perfect tool for keeping your goods safe and protected from harsh weather and the risk of falling off.
In this article, I am going to review the best tonneau cover for Tundra Crewmax for you so that you can determine the best one for you.
10 Best Tonneau Covers for Tundra Crewmax
Tonneau covers can be both hard or soft, depending on the material of construction. In this section of the article, we will be reviewing 6 hard tonneau and 4 soft ones with pros and cons for each. So without further ado, let's jump into the reviews.
1. BAK BAKFlip G2 Hard Fold Tonneau Cover
There are 3 size variations of this cover, and they are 5'5″, 6'6″ and 8′. The OE track system is available for all sizes, but you can choose a version without it if you want to save costs.
A huge advantage of this cover is the fact that it is so easy to set up. Most of the cover comes pre-assembled and requires you very little work. The automatic latching system also contributes to the ease of use of this cover. And the dual-action tailgate seal has a lot of influence on the protection of the goods.
It completely seals the cover and ensures that the goods you are carrying are completely safe. The versatility that this cover provides is yet another unique feature that makes it stand out. You can travel while keeping the cover closed, flipped, or folded.
And it also ensures the utmost protection of your goods by coming with dual drain tubes that prevent any sort of leaking of rainwater.
Ironically though, the biggest issue with this product comes down to the fact that it isn't completely waterproof. My research has shown that it cannot remove the water from the surface of the cover completely. Combining that with the relatively costly price of the product, it may become an issue.
Pros
Easy to install due to its low profile design
Solid aluminum construction
Comes with dual drain tubed
Extremely easy to use owing to its latching system
Offers more versatility in its use
The tailgate lock improves security
Cons
Comparatively more expensive
Not 100% waterproof
2. UNDERCOVER Flex Hard Folding Truck Bed Tonneau Cover
Secondly, it makes the cover much more durable than a standard truck bed tonneau cover. This cover comes with a 5'5″ version and a 6'5″ version. The rail system is available for both versions, and we highly recommend you get it. And the rail system of this cover comes with rubber seals that keep the goods safer and allows easier passage of water.
The undercover flex cover doesn't disappoint when it comes to versatility, either. It allows you to ride on 3 secure positions courtesy of its folding feature and hard construction. Like the previous product, this one is also extremely easy to install. The design is extremely low profile and thus setting the product up is a simple feat as well
A big issue with the undercover flex, though, is the fact that it isn't waterproof, and the cover can be damaged by rainwater. While it keeps your good safe from harsh conditions, it is prone to being damaged.
Pros
3 different riding positions
Easy to install and use
Effortlessly drains water from the surface owing to its rail system
Solid construction
Cons
Not waterproof and prone to be damaged by rainwater
Reduced durability because of the lack in a waterproof material
3. Gatortrax Retractable Tonneau Cover
The smaller size is 5.5 feet long, and the larger size is 6.5 feet long. It comes with a rail system similar to the previous product.
This cover makes up for its luxurious price by giving you the utmost comfort and convenience. You can lock the cover in any position you want. Not only that, but it also comes with sealed ball bearings for more protection and durability.
A lot of tonneau covers are known to jam after a period of use but this product avoids that fate because of its spiral track system that ensures its smoothness for a prolonged period of time.
Also, the construction of the cover is extremely strong. That greatly adds to the durability of the product. It is made of Lexan. If you are unfamiliar with the material, it is used to make the cockpits of a fighter jet. So its sturdiness goes without saying. Additionally, this product is also very lightweight and can stand high temperatures.
However, this product isn't the easiest to assemble. The combination of the Lexan construction and complicated design makes it harder to put together.
Pros
Drains unnecessary water from the surface easily
Designed to provide utmost comfort and convenience
Spiral track system that prevents jamming
Made of Lexan that makes the cover strong, durable and lightweight
Cons
Arguably overpriced
Difficult to install due to complicated design and construction
4. Tyger Auto T3 Soft Tri-Fold Truck Bed Tonneau Cover
As the name already suggests, this is the first soft tonneau cover on this list, and that has a lot to do with the reduced price. This dual-coated cover is primarily made of vinyl and has heavy-duty powder-coated aluminum panels on top and thus satisfies my earlier analogy.
There are 3 size options in this cover, and they are 5.5 feet, 6.5 feet, and 8 feet, respectively. It doesn't come with a dedicated rail or track system, but the cover makes up for it by being waterproof.
Vinyl is naturally quite water-resistant. The addition of strong aluminum panels increases this property much more. Thus the cover can endure very harsh weather conditions seamlessly. When folding up, it provides full truck bed access.
For security, the Tyger auto T3  has a front clamp that is durable and keeps the cover sealed and secure. This is not the best security you will find, but for the price, it is more than enough. And the design is also extremely simple. The parts come pre-assembled & mounting hardware is provided. So the Tyger Auto T3 is very easy to install and will not take much time to do so.
The only major complaint about this soft tri-fold cover I found during my research was the complicated locking mechanism. Without a well-organized latching system, you will have to go through quite a lot of trouble in locking and unlocking the cover.
Pros
Budget-friendly
Solid, lightweight, and durable
Serviceable security system in its durable front clamp
Full access to the bed
Easy to assemble
Maximum water resistance
Cons
A difficult and troublesome locking mechanism
5. Extang Solid Fold 2.0 Hard Tonneau Cover
The primary material of the cover is polypropylene, which is very thin and lightweight. This polypropylene is supported by a heavy-duty aluminum frame that makes the cover sturdy and dent resistant.
And the design of this cover is very simple, and that makes it look sleek and stylish and makes the installation process much easier than usual. The cover is completely weatherproof. Firstly, the rubber corners made of hard polymer drain the residue water away.
Secondly, the snap-on seals make sure no amount of rainwater can leak inside and ruin the goods. And lastly, with the hinge caps, you can lock the cover as tightly as you want.
Speaking of locking, this product comes with a fantastic locking system, and that is owed to its EZ-lock clamps. These give you a more convenient and easy locking system and more security. The fact that you can only access the insides of your truck bed by lowering the tailgate significantly adds to the security as well.
During my research, I did find complaints about the durability of the cover. A lot of people have complained about the deterioration of its performance as time went on. So that is definitely something you should be wary of. The bed cover has various sizes.
At the moment of writing, the available sizes are 5.6 feet, 6.6 feet, and 8 feet, respectively.
Pros
Solid and lightweight construction supported by strong aluminum frame
Very easy installation because of its low profile design
Very weather tight
Easy and convenient locking system
Cons
6. TruXedo TruXport Soft Roll Up Truck bed Tonneau Cover
It is made of leather grain vinyl. While this can be knifed into, it gives your goods sufficient protection from the weather. This cover isn't entirely waterproof but you have the ability to keep water out by the tarp tension control. However, you have to remove the excess water manually, and that is an extra hassle.
The design is not just directed towards convenience, but it also cares about how your truck looks. It is mounted in such a way that it is positioned exactly 1.5″ above the truck bed. This gives your truck a fresh and unique look.
But the design doesn't make itself too complicated. It is simple enough that the installation process doesn't add to your troubles.
Besides being easy to install, it is also very easy to use on a day-to-day basis. It comes with two paddle latches so that you can easily open and close them, and both of them are situated side by side at the rear to add to your convenience.
Pros
Very budget-friendly
Allows you tarp tension control to remove water
Great look for its unique positioning
Easy installation and requires no drilling and no special tool
Paddle latches in the rear that make it easy to operate
Cons
Not waterproof and requires you to remove water manually
Less security compared to hardcovers
7. MaxMate Soft Roll Up Truck bed Tonneau Cover
Let us get the flaws out of the way first. Firstly, we need to talk about how difficult it is to use. It forces you to pull down the handle every time you need to open the tailgate. So if you need repeatedly open and close the tailgate, you will have a world of trouble waiting for you with this cover.
Secondly, this cover doesn't function well in all weather conditions. In case of extremely cold weather, the tundra tonneau cover freezes shut and is almost impossible to get open the cover with ease.
Now that we have the flaws out of the way, we can talk about what it does right. The construction of this cover definitely deserves praise. It is primarily made of marine-grade vinyl of 24oz along with low profile aluminum rail. This lightweight and durable construction also come with horizontal crossbars that provide additional support.
The locking mechanism is actually quite good. It is very convenient to use and reduces your hassle quite a bit. You can easily assemble this roll up cover without much effort. As mentioned, the cover is pretty light and thus easy to maneuver. The design is also simple enough so that you can assemble and install it in little time.
You have two different size options in 5.5 feet and 8 feet. However, none of them come with a dedicated rail or track system.
Pros
Strong, lightweight, and durable construction
Easy and convenient locking system
Very cost-effective
Easy to assemble and install owing to its low profile design and construction
Cons
Very difficult to use
Not suitable for extremely cold weather
8. Tonno Pro Tonno Soft Folding Truck bed Tonneau Cover
The product is made of tear-resistant vinyl surrounded by a heavy-duty aluminum frame. This allows the cover to be lightweight, along with being durable. The quality of the used vinyl is also top-notch, and the fabric is very resistant to water. So you can drive the vehicle in the rain with very little worry about your goods.
The cover is also extremely easy to use. And the locking mechanism isn't troublesome or complicated as it uses a latch system. The tailgate can be accessed easily and doesn't come with any extra hassle, and the side rail clamps are great for locking and sealing the cover on the truck's bed liner.
Alongside that, it is also very easy to assemble. The only complicated or new parts of the design are the rail clamps, and they come pre-assembled with the product.
However, the design, while simple and convenient, can be a little ugly. And that is because of the middle hinge. This hinge doesn't lay flat on either side of the cover, which results in a huge bump on both sides. This reduces the aesthetic value of your truck greatly.
Moreover, the construction of the support bed rails is also quite weak and fragile. In my research, I have found many complaints from long-time users about the support rails breaking down.
Pros
Vinyl construction with aluminum support frame
High-quality water and tear-resistant vinyl
Very easy to use with few complications
10 minutes to properly assemble the cover
Cons
Has a problematic middle hinge that affects the aesthetic value of the cover
The support rails have questionable durability
9. American Tonneau Company Soft Folding Truck bed Tonneau Cover
It will not blow you away when it comes to performance and durability. But when it comes to convenience, few bed covers are as easy to operate and install. Let us talk about the simple installation first. All the parts of the cover come fully assembled with the product. And all you have to do is set it up on your truck bed.
The quick-release latch system makes the cover easy to use as well and the product also serves you well in all weather. It doesn't jam in cold water and doesn't allow rainwater to significantly harm it.
With that being said, we have to mention that this cover isn't water-resistant. The rail system works well to drain most of the water away, but the water will still affect its fabric.
And that's where the main blame lays, the fabric. The fabric is made out of weak and not durable material. So when it comes to longevity, this product massively underdelivers.
So while this isn't the best option for a folding tonneau cover, it is quite budget-friendly, and that is a point in its favor. But even in the budget-friendly range, there are better options for you to consider.
Pros
Pre-assembled parts that are easy to install
Simple latching system
Easy operation
Works well in all weather conditions
Budget-friendly
Cons
Made of weak fabric that reduces its durability
Not water resistant
10. BAK Revolver X2 Hard Folding Tonneau Cover
When it comes to options, you can choose between the 5.6 feet version and the 6.6 feet version. Both of these have the BAK signature OE track system. As we have mentioned, the track system goes a long way to ensure that excess water doesn't accumulate at the top of the bed cover.
Like the previous BAK tonneau cover, this one also has a very low-profile design. It doesn't try to be fancy with its latch components or clamps and it is very easy to operate.
The construction of the hard folding cover is fantastic. It is filled with aluminum slats that make it incredibly strong and durable. It also had a textured vinyl design with aluminum panels that offer superior protection to the cover. The most unique feature of this bed cover is easily the locking mechanism.
It used a rotational locking mechanism. The system is very easy to use and doesn't add extra hassle. Also, it greatly increases the security of your goods. If that wasn't all, the cover also has a low gloss finish that makes it look extremely stylish.
The notable flaws appear in the weight and complete installation process. The cover in itself weighs 400 pounds so it is quite difficult to maneuver. The design is very stylish, but it can be quite complicated. These result in a complicated installation process.
Also, during my research, I found a few complaints about the durability of latches.
Pros
Easy to use
Aluminum slats with vinyl covering make the cover strings and secure
Unique locking system that increases convenience and security
Aesthetic value due to its great looking low gloss finish
Cons
Difficult and complicated installation process
Very heavy
Verdict: Best Tonneau Cover For Tundra Crewmax
So now that I have given you reviews of 10 of the very best tonneau covers for Tundra Crewmax, it is time to come to a decision. It is time to answer the question on your mind. What is the top tonneau cover for Toyota Tundra Crewmax?
As I have already talked about in my top pick section, I will go with the BAK BAKFlip G2 as the best Tundra Crewmax tonneau cover. The combination of solid construction, high-level security, great functionality, and versatility makes it a very desirable product. It has the perfect balance of all the quality features you need to look for in a tonneau cover for Tundra Crewmax.
Understandably, that may be a bit expensive for some people so if you want a more budget-friendly alternative, then the Tyger Auto T3 is the best option for you. At a very low price, this product delivers on durability, functionality, and convenience. You will not go wrong with this tonneau bed cover.
Remember to keep all the advice in this article in your mind before buying the tundra bed cover. Vehicles like the Tundra Crewmax do not let you down so you shouldn't let your vehicle down either. That is why you should buy the best one possible for your vehicle.
Also Read: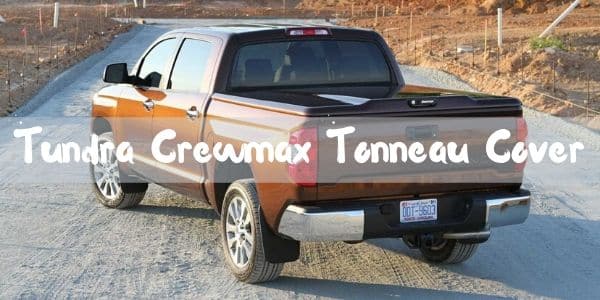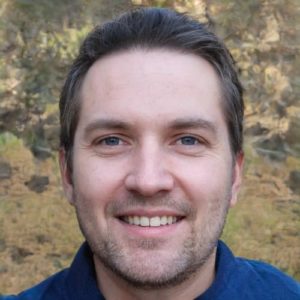 I'm Daniel Galbreath, founder of OffRoadersWorld.
I spend my spare time writing on this website, OffRoaders World. I share my thoughts and reviews on different types of gears, share tips sometimes. This website is specially created and regularly updated basically to help other folks like me when I started to solve the various problems they face, specially when they go off-roading.