Last Updated on July 18, 2021
The Best Tri Fold Tonneau Cover
If you are looking for a Tri-Fold Tonneau Cover and you don't have the time to shop around then just go for this one. Overall its performance and build quality are unparalleled.
Driving a truck without equipping it with the best tri-fold tonneau cover is for amateurs. So, in case you have decided to make a solid investment for your vehicle, then you're on the right track.
Knowing the number of overwhelming options that are available in the market, I took it upon myself to research and find the top 10 tri-fold tonneau covers present in the market.
If you want to learn about them and get yourself the best cover, then continue reading.
Top 10 Best Tri-Fold Tonneau Covers
A good tonneau cover is one that gives your belongings the needed protection from any and all external factors, without sacrificing the space of the bed or the appearance of your vehicle. Let's take a look at what these products have in store for us:
1. Tyger Auto T3 Soft Tri-Fold
It comes with a release rear latch that will give you access to the truck's bed by simply stepping on it. The package includes everything that you might need to make installing the pre-assembled tonneau a breeze. And the lightweight nature of the cover removes the need for getting assistance or hiring help for installation.
By engineering the product with twice coated marine-grade vinyl and heavyweight aluminum frame work, Tyger Auto ensured the creation for a highly durable tonneau cover. And the weatherproof seals safeguard your belongings from getting damaged.
What you will love about this cover is its ability to stay in place no matter what, thanks to the use of stainless steel clamps. This means you won't have to worry about strong winds or even your fast driving, affecting the cover in any way.
And it is essential to make sure that the cover you are choosing will fit your truck's bed properly. Thankfully, the T3 comes in three different sizes which are 5.7", 6.4" and 8.0" that makes it compatible with a wide range of trucks.
All in all, with all the incredible features as well as pricing, it is safe to say that this can pass as the best tri-fold truck bed tonneau cover. Thus, skipping out on this tri-fold cover will surely be a big miss.
Pros
Is super easy to install
Gives great protection
Brings an elegant and sleek look
Highly durable
Remains in place no matter what
Being offered at a good price point
Cons
No significant cons worth mentioning
2. BAK BAKFlip G2 Hard Folding Truck Bed Tonneau Cover
One of the best features of the G2 is that unlike most of their competitors, it will let you open all three panels so you can access the entire bed. Thanks to the usage of a set of hydraulic struts, the users will be able to fold it entirely without needing to remove it.
Their unique design will let you use the cover however you like without having it cover the 3rd brake light. The low-profile design will enhance the style factor of your truck. And the cover has been constructed by using high-grade aluminum panels, which is guaranteed to keep all your belongings safe.
The addition of their patented automatic latching system further enhances the security system.
By using solid aluminum, BAK has created a tonneau that can sustain 300lbs of weight. This means it will be able to take on the weight of at least two people sitting or lying on top of it. Additionally, it ensures the safety of your gears in case of heavy snowfall or hail storms.
Moreover, the material used is not only weatherproof but also resistant to UV rays, resulting in a cover that will not chalk or fade away with use. Also, this guarantees a long lifespan of this cover. It also includes a dual-action tailgate seal to allow seamless tailgate closure with the cover open or closed.
Now, the product has a sturdy nature due to the usage of high-quality materials. This allows it to hold its place securely no matter which position it currently is in or the external conditions. Meaning that even if you speed or there is a big storm going on, the cover will remain in the same position it was kept in.
Pros
Allows access to the entire bed
Weather and UV resistant
Automatic latching panels
Can take up to 300lbs of weight
Remains in place no matter what
Highly durable
Comes in three different size variations
Cons
3. Gator ETX 59421 Soft Tri-Fold Truck Bed Tonneau Cover
Everyone desires a durable cover that will not require replacement. This is why Gator ETX used a high-grade material such as industrial-grade aluminum along with heavy-duty vinyl to create the cover. The superior stitching along with a high-class perimeter sealing design helps to keep dust, rain, and snow out of the bay.
You will find the merchandise very easy to use – all you require to do is fold the cover, and you'll get access to the bed. But, unlike the previous model, this will only allow you to fold 2/3 of the cover.
We all want to add accessories that will complement our vehicle and add to its style – which is exactly what you'll get with this cover right here. It sports a very chic design, which brings a touch of class to your vehicle.
And it is done by giving the covers a low-profile look and making different sizes to custom fit the truck according to its manufacturing year. Moreover, the shiny yet matte finishing of the cover further enhances its beauty.
Gone are the days that required spending a great deal of time and effort into installing tonneau covers. This is something you will not have to worry about with this amazing item as the setup requires no tools.
To make this cover even more lucrative than it already was, Gator ETX has set a very reasonable price for their product. This really was all that the product required to make it a perfect package.
Pros
Available at an affordable price point
Highly weatherproof
Bring a classy touch to your truck
Straightforward operation
Easy to setup
Extremely durable
Cons
The fitting might not be as good
4. Tonno Pro 42-200 Tri-Fold Tonneau Cover
To begin, I wanted to talk about their stunning design. It sports a low-profile design which helps it to be fuel-efficient, thereby, you will get more mileage with the same amount of fuel. This effectively reduces your footprint on contributing to pollution, at the same time, helps to save money.
The quality of this cover is truly marvelous. And the material is made up of powder-coated aluminum, which then gets a coat of sturdy double-sided vinyl. Along with this, Tonno Pro added water-resistant material for the perimeter to really seal the deal.
By using these incredible materials, they have managed to create a top-notch, wear, and tear-resistant cover. Moreover, the materials also protect the cover from weather or sun damage while giving the truck a premium look.
You can customize the however you need in accordance with your need. You can keep it shut off to protect your belongings, keep it open or completely remove it in case you need to carry large items. And you will be able to do all of this in just a few minutes.
What you should keep in mind, though, is that it has a tendency to rattle, especially if it isn't fitted properly. Additionally, it doesn't come with a proper tie. As a result, your belongings may be at risk of falling out.
That being said, the cover is being offered at quite attractive rate and is more than likely to last for a long time.
Besides, it practically pays for itself by helping the users save money on gas.
Pros
Very sturdy and durable
Material is able to resist different environment
Rubber seals help to keep moisture out
Comes with a lot of useful accessories
Budget-friendly
Cons
Doesn't include a proper latching system in the front
Comes in two sizes only
5. Lund Genesis 95072 Soft Tri-Fold Truck Bed Tonneau Cover
This sleek, low-profile tonneau cover has been constructed with marine-grade vinyl, which has a semi-glossy, leather pattern finish. The premium look of the cover is guaranteed to fool everyone into thinking that it's a super expensive product.
Now, this cover features a plain and straight exterior, but, it can be folded due to its tri-fold nature. According to what I discovered in my research, folding the cover to get access to the truck's bed is fairly easier than most of the other alternatives.
The cover comes pre-assembled, which means half of your work is done by simply taking it out of the box. Afterward, you can set it up by using simple clamps, and it will be good to go in under 10 minutes. Amazing, isn't it?
You can make the most out of your money with this one right here. Not only does it come at an attractive price point, but thanks to its economical design, it consumes less fuel. Thus, you get to save fuel money as well!
Well, Lund Genesis has managed to successfully create a super durable product by using top tier materials. The tear and weather-resistant fabric can tolerate the worst of weather or exposure without giving up on you. Whilst the sturdy nature allows it to handle a great deal of weight or pressure.
And the cover comes in various sizes and is compatible with an impressive range of trucks. Do make sure to get a perfect cover size.
Pros
Easy to fold, close, and put away
Helps you make the most of your money
Features a timeless look
Gives superior protection against different environmental factors
Cons
Troublesome to find the right fitting
6. MaxMate Soft Roll Up Truck Bed Tonneau Cover
From marine-grade vinyl to aircraft-standard aluminum, the usage of high-grade materials guaranteed the production of a highly sturdy cover. Moreover, the wear-and-tear and weather-resistant coating assists in keeping your belongings safe.
The use of horizontal crossbars provides the cover the support it requires to sustain heavyweight. One of the best benefits of this feature is that it eliminates the need to worry about snow piling up on top of it. Additionally, it can be rolled up or kept flat, depending on the users' current needs.
Dealing with a tonneau cover that doesn't come with the right locking system can be very stressful; thankfully, this isn't something you have to worry about with this merchandise. The cover includes multiple security features such as an adjustable tension system to ensure the proper safekeeping of your gears.
I was pleased to find that MaxMate put in the proper effort to deliver a tonneau cover that will properly fit your truck. You won't experience any rattling or any other issues when using it.
Even the installation process has been made to be as convenient as possible. Everything that you might need to install the cover comes included in the box.
All in all, this is a great cover that you can get, especially if you are looking for something that is under 200 bucks. Durability is ensured by both the material and the construction, so you really have nothing to worry about with this one!
Pros
Helps you save up to 13% on fuel
100% waterproof
Easy to open and close
Very lightweight
Relatively simple to install
Highly durable
Cons
7. MaxMate Low Profile Soft Roll Up Tonneau Cover
Being low-profile in nature, this soft roll-up tonneau will come in assistance to help save fuel costs by reducing fuel consumption. This will also help to decrease the level of pollution created by fuel consumption.
To create this cover, aircraft-standard aluminum has been double-coated with heavy-duty marine-standard vinyl to ensure maximum strength and durability. By using this material, the cover is able to withstand a good amount of weight and is able to stop any kind of external elements from getting in.
Parallel crossbars have been incorporated with the cover to provide it with the base support while the cover is lying level. It also comes in handy when you need to roll it up to get full access to the bed of your truck.
The stainless steel side railings really help to make the process of uploading items of the bed a lot easier and faster. And the sides have been secured by using Velcro strips. Moreover, it also comes with a latch lock method to keep all the products in their place and to keep them safe from theft.
A tension system has been included, which can be adjusted when needed to keep the vinyl fresh and damage-free from any weather elements. You won't need to do any drillings or use any complicated hardware to assemble this bad boy.
It comes pre-assembled and uses a secure clamping method to ensure the best results.
And to conclude, with the range of features that it comes with, such as aesthetic design and weather-resistant material, this cover is due to all the attention it can get. The attractive price point sure makes it easy to invest in.
Pros
Very lightweight and easy to mount
Helps to save fuel costs
100% weatherproof
Is able to keep all the gears safe and in place
Very quick installation process
Looks very premium
Cons
The side rails are quite large
8. Tonno Pro 42-305 Soft Folding Tonneau Cover
This low-profile tonneau cover is easy to use and will significantly improve your vehicle's fuel efficiency. The product comes completely assembled, so all you are required to do is fit it into the truck's bed. And the use of double-sided marine-grade vinyl helps to support strong structural integrity.
It is wear and tear-resistant, so you do not have to spend much time worrying about the condition of the beautiful cover. A Q-Seal gasket has been attached to the cover to stop any weather elements from getting inside or ruining the surface. The addition of a front flap aids in keeping the inside of the bed super dry.
But convenience doesn't end there. Along with the other useful accessories comes a removable LED bed light, which features a Velcro mounting structure. This is designed to be installed inside the bed so that it can assist you during the night time or any time you require light.
Other useful features like the snap-clip latching system enhance the security of the truck bed, while also helping to out the entrance of any unwanted weather elements.
You will find multiple different sizes of this cover, which means you are likely to find the right size for your truck.
Pros
Full of practical features
Reasonable price point
Super easy and fast installation
Helps to decrease fuel consumption
Highly weatherproof
Provides great security
Cons
Might produce flapping noise if the speed is a lot
9. BAK Industries 226120
This cover features a brilliant design that highlights its sturdy construction as well as the premium sheen of the fabric. More importantly, unlike most covers, this one will allow you to access one section at a time or fold it all the way through. Amazing, isn't it?
Also, this handy feature helps to increase the safety measurements against potential thieves. Moreover, in this manner, you get to maintain your privacy if needed. Well, the build of this product is as amazing as it looks. It was created to tolerate the harshest of weather conditions – including blizzards.
Furthermore, it even provides protection against UV rays. The cover has a smooth leathery finish that has been achieved by using high-grade aluminum black panels along with marine-grade vinyl. And the use of aluminum gives it the ability to withstand as much as 30lbs of weight.
Thus, you will not have to worry about shifting your vehicle in case of a storm. Assembling this product won't require much time either. The instructions are simple and clear, plus there are countless tutorials online.
However, I must tell you that I found a lot of people complaining about its fit during my research. Thus, I will recommend that you be extra careful while choosing the right size. Finally, despite the issue with the fit, it does seem like a great choice, especially since it won't put a dent on your wallet either.
Pros
Quick and easy installation
Will last for a long time
Modern and sleek design
Allows partial and full access to the truck's bed
Locks inside help to keep gears from shuffling
Cons
Find the right fit can be difficult
10. Bestop 16113-01 EZ Fold Truck Tonneau Cover
Installing this bad boy is almost as easy as placing an order for it. You will not require assistance from other people, complicated tools, or a lot of time. In fact, you should have the cover set within a few minutes as it already comes assembled.
Well, this folding truck bed cover is all about convenience. To start off, it'll help you save money on gas by helping to reduce the fuel consumption of the vehicle. Next, it'll provide you with more straightforward access to the truck's bed – you will not require to open the entire cover when you need to access inside.
Now, one of the highlights of this truck bed cover is how efficient it is in keeping your goods safe and sound. The low-profile nature, combined with the rail system, helps to hold down all the goods in place. Thus, even if you are speeding, you won't have to worry about the items shuffling around.
The cover has been constructed using premium quality material such as leather printed vinyl. This material will not only enhance the appearance of your vehicle but will provide the cover with the ultimate protection from the weather and UV rays.
On the other hand, the solid and sturdy nature of the cover helps to protect your belongings against damage from weight, snow, or other weather elements. At the same time, it helps to maintain its shape and flexibility.
Pros
Very stable and sturdy
Created with high-quality materials
Can withstand the harshest of weather conditions
Maintains its shape and flexibility well
Quite budget-friendly
Simple and fast installation
Cons
Clamps tend to get loose over time
Verdict
Quality is deemed to be more important than appearance. Thankfully, with this incredible bunch of tonneau covers, we were able to find the middle ground between the two.
I hope I was able to present you with the best tri fold tonneau cover that suits your needs the best. If you are still confused, I will recommend the Tyger Auto T3 Soft Tri-Fold, for you will not find another cover that looks as good. It has a great fitting and so many features for such an attractive price point.
On the other hand, if you do not mind spending a big chunk of the covers, then I will definitely recommend the BAK BAKFlip G2 Hard Folding Tonneau Cover. This cover is full of amazing features such as an automatic latching system, access to the entire bed, and more!
Things You need to know before buying A Tri-Fold Tonneau Cover
If you are a regular off-roader, then you are supposed to know the importance of a tonneau cover. Installing the tonneau cover is not only important for off-roading but also for every truck, especially for making the pickup truck look better along with security protection.
For meeting the demands, a tri-fold tonneau bed cover is the best way. There are lots of brands and styles available in the market.
This article will assist you in terms of knowing every core factor of a tonneau.
Advantage of a Tri-Fold Tonneau Cover:
Well, no doubt that tonneau covers offer a good range of benefits. But, without the visual appeal, the tonneau cover provides lots of hidden features that you don't know. As a proud owner, you should know them.
Safety: The important one. Who doesn't want to get his goods secured? Installing a tonneau cover keeps all the goods secured and private. Even there are some tonneau covers available in the market that come with the locking mechanism for your utmost security.
The efficiency of fuel: You may not hear about fuel efficiency if you are not an expert in this field. Tonneau covers offer a great range of fuel efficiency. If you wish to drive your car having an open truck bed, then the wind will blow over the vehicle and its bed against the tailgate. As a result, there will create a drag that will force you to press on the gas in order to maintain the speed.
However, it is seen that the tonneau covers with aerodynamic design produce less air drag and save about 20% in gas mileage.
Ease of use: Well, using the cover is much easier as it provides both folding and rolling up. The steps are pretty simple. It won't ask you to spend much time setting up and taking down.
Protection from the weather: This one is special for those who don't have a garage to park the vehicle. Tonneau covers will help to keep your vehicle stay well by defending extreme weather like rain, snow, hail, and so on.
Some handicap of purchasing A Tonneau Cover
Well, like the other things the tri-fold cover has some drawbacks. But the drawbacks may not valid for all. So, better before going to make a purchase, go through all the drawbacks.
Cost: The price of a tonneau cover varies from brand to brand. It can be the biggest drawback as the price range between $200 to $1000.
Installing Difficulty: Installing the cover will be a tough job for you if you are a newbie in this field. Contacting an expert will be fine as some of the truck covers require drilling. Whatever if you are looking for ease of installing, then you may go for the cover which is designed with clamps.
Maintenance of a trifold tonneau cover
Vinyl protectant: You can use the vinyl protectant for maintaining your cover, It will clean out all the grime and dirt and also make your cover shining.
Soap and water: Well, a piece of soap and some warm water will also be enough to take care of your tonneau cover. Using soap and warm water you can wash the cover. But, be careful that you thoroughly rinse away all the soap so that it can't damage the surface.
Questions To Ask Yourself When Buying A Tonneau Cover:
Why do you need the tonneau cover?
It's totally up to you. You may purchase for security or to make your vehicle looks better. Decide your purpose of purchasing. It will help you to grab your one.
How much you intend to spend?
I have already mentioned that the price varies from brand to brand ranging from $200 to $1000. The price is a bit high. So, make your mind steady and have a negotiation between your budget and price.
Do you need full access to your truck bed?
If you need to use your truck bed very often, then you will need something that can be removed easily like rolling up. Keeping this thing in mind will narrow down your choice.
How you will be installing the tonneau cover?
I already mentioned that some cover requires drilling which may ask an extra pair of hands, whereas some covers have plastic or stainless-steel clamps. Installing the cover may ask as little as 15 minutes.
Frequently Asked Questions
What are the tonneau cover materials?
The soft tonneau covers are made from cloth or vinyl. Again, the hard tonneau cover is made from hard plastic, fiberglass, or aluminum.
How may I know if a tri-fold tonneau will fit my truck?
Well, for deciding this you need to know the type of your vehicle. Knowing the vehicle type and model, you can find your own. And yes, you need to measure your truck bed.
How much time it will take to install a tri-fold tonneau cover?
Installing most of the cover is straightforward and needs a few amounts of time. But, the tonneau covers that require the drilling process may take some time.
What are the different ways of opening and closing a tonneau cover?
Well, there are five individual types for opening and closing the cover. They are- Fold up, Hinged, Rollup, Retractable and snap. Each type has individual points. To know more, ask google. You will find everything.
Which is better roll up or tri-fold tonneau cover?
Tri-folding hard tonneau covers are better in terms of durability & security, it folds up in three sections which makes it really easy to use. whereas soft roll-up tonneau covers are lightweight & give a cool look to your pickup truck. Tri-folding hard tonneau is expensive than the other one.
Also Read: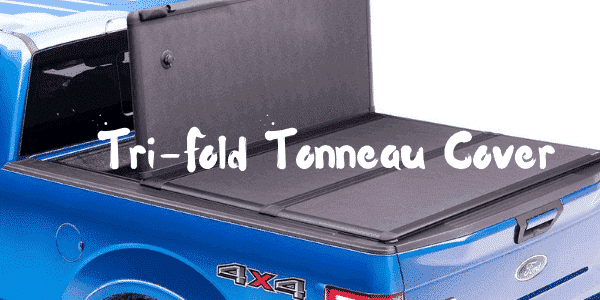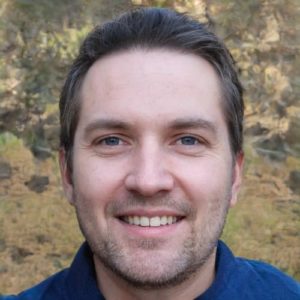 I'm Daniel Galbreath, founder of OffRoadersWorld.
I spend my spare time writing on this website, OffRoaders World. I share my thoughts and reviews on different types of gears, share tips sometimes. This website is specially created and regularly updated basically to help other folks like me when I started to solve the various problems they face, specially when they go off-roading.