Last Updated on June 14, 2021
Okay! I know it's all good with the F150. It's one of the most perfect rides that you can ask for. But still, do you really feel that there's no other way to make it a little better than yesterday? Then probably no one has told you about what the best tuner for F150 Ecoboost can do in this regard.
But it's time to say goodbye to your worries, mate. I'm here for you with the five best tuners for F150 that will leave you simply timid-eyed with their performance. let's check them out one by one so that you can pick your one up?
7 Best Tuners for F150 Ecoboost
The perfect tuner is the gate opener for a boosted performance. So, it's depending on your choice that how your ride is going to do with the tech. These five are among the finest of tuners. Now, it's on you which one you're going to gift your car with. Let's have a glance over them then?
1. Bully Dog 40420
Bully Dog is a brand that has always put performance before everything. In the 40420 they've done the same thing by getting it the Dyno Proven Performance. They know what it means to you have an increased HP and torque under the hood. So, they've included the DYNO-proven tune files to take care of that.
Like as always the manufacturer of this tech ensured the huge parameter list to let you have the perfect dash monitoring. Along with that, the necessity of custom tune files has not lost the appeal a bit. So, they've kept the door open to store a maximum of 10 custom-tune files.
To snatch away the job of your scanner, Bully Dog has given it the feature of code clearing as well. Now it can not only diagnose the codes but also clear them to save you those extra bucks.
Pros
Increasing the HP and Torque
Auto door lock feature
Clearing codes
Easy to use
Good number of performance parameters
Cons
Installation can be slow in some models
2. Bully Dog 40417
This sun of a gun can push the HP to an extent that after seeing it the only thing you'll have remain to do is feel amazed. On high Octane setting, this piece can push the HP to 35 and if you ask on the Torque, then it can go to 40 ft. lbs. (max).
Now let's see what it can do in a regular performance setting. Well, the results are quite impressive here too. Here, the peak HP will be 15-20 hp and the torque 15-20 ft. lbs. Sounds perfect as your next performance tuner, right?
If you still want more out of it, then check out its multiple preloads and the custom tune files. Once you utilize them over your ride, you won't have to look back to your old tuner for performance boosting.
As the fuel saver, 40417 is nothing less than any of the finest tuners. When you're up for some long hauls, just let the fuel-saving preloads do their thing. After that, all you'll have to do sit back and relax. Anyway, this tech is also going to help you out on diagnosing and clearing trouble codes for perfect engine operation.
Pros
Easy to use
Can clear and diagnose codes
Improve torque and HP
Perfect for fuel economy
Tons of vehicle parameters
Cons
Some might not like the screen size
Related Post: Ford f 150 fender flares list
3. Hypertech 2000 Max Energy 2.0
If you are looking to bring some speed to your life, a tuner can do amazing things for you. It can boost the horsepower of your car engine, the amount of torque, increase the gas mileage limit and so much more.
Max Energy 2.0 from Hypertech brand ensures all of that with some amazing additional features. The installation part of this programmer is very easy if you read the instruction manual thoroughly and follow them.
It will work with any kind of fuel you use in your engine. It has a load of cool features to upgrade the condition of various parts of your car.
The backlit LCD screen is big enough to comfortably set up the programmer and update it.
This one has a TPMS adjustment facility so you can always keep your tire pressure in check. The Speedometer Calibrator will allow you to read the speed instantaneously even if you decide to use some bigger tires.
The other features include Automatic Transmission Adjustments and RPM "Rev" limiter. The rev-limiter will always keep the engine RPM below the redline to avoid danger. It also offers some powerful tuning for towing jobs.
It will also work to increase the throttle sensitivity if your engine allows adjusting it. Some engines have fixed throttle sensitivity that can not be tuned or altered.
This tuner also has some specific features specially designed for different car models so make sure you get the one that suits your car.
The price range is also reasonable compared to other competitor brand's products.
A little catch is that you can only use this tuner in 3 different cars and then you have to pay extra cash if you want to use it on another one. Be aware of that if you like to change your ride once in a while.
Pros
Increased HP and torque for more power
Easy to install
Multiple performance parameters
Reasonable price tag
Cons
You can only use it on 3 different cars
4. Fits Ford F-150 – High-Performance Tuner Chip and Power Tuning Programmer
Are you bored with the speed and performance your car provides? If yes, then you just need a boost of a tuner chip that will change the dynamic of your car dramatically. Your boring rides will be over and now it will be replaced with fun and excitement.
This tuner chip and programmer will Suit best with the FORD F-150. The Power Tune comes pre-loaded with personalized tuner technology proven to improve horsepower up to 35% and torque up to 25% of the engine!
The installation part is also a piece of cake. For the ultimate horsepower and torque gains, it then safely optimizes the advanced ignition spark, air to fuel ratios, and transmission shifting. Increased throttle response, low-end torque, and acceleration result in this!
Tuning your car is so easy that anyone can do it, just plug the Power Tune into the OBDII port of your vehicle to unleash secret power, no mechanical skills necessary!
Secure-Factory data is never overwritten by the module and your warranty coverage is still preserved. If you delete the tuner for some reason, nobody will ever know that it has been installed.
You can tune your car with it and get rid of the engine and turbo lag. It can also enhance the throttle response.
This tuner kit is very low on price. It won't cut big hole in your pocket. If you want some speed in your ride, then this might be the best way to get that.
Pros
Easy installation
Affordable price tag
Increases horsepower and torque of the engine
Multiple tuning features included
Cons
5. SCT 7015
Once you bring this piece in, you'll have to worry less about fitting it with your ride as it's compatible with tons of Ford Models. Just verify the compatibility and go for the purchase.
Updates are one of the prime facts in performance tuners. To minimize that hassle this one comes with Built-In Wi-Fi. When it's tagged to the wireless LAN, you can get the download anytime you want.
Dealing lately with the DTCs? What has put this tech piece ahead on the race of the finest is its capacity to clear DTCs. Now clearing and reading all those PCM-Diagnostic Trouble Codes right at your fingertips.
Not only that. You can even have a check on your ride's engine parameters. To do that, you won't need any other separate monitoring device anymore. If you need, you can see the data on a PC too. Otherwise, the device itself is good enough for that.
In case you're more of a high Horsepower & Torque lover, then you're definitely going to adore this one. Along with boosting up your HP and torque, this bad boy is good at improving throttle response along with fuel mileage.
Pros
Increasing torque and HP
Helps in fuel economy
Improving throttle response
Helpful in Longtube headers adjustment
Can activate and deactivate Sound Symposer
Cons
6. DiabloSport T1000
With tones of pre-loaded tunes, you can take your vehicle to a greater edge of performance. What it doesn't have? CAI Tunes, Pulley Tunes, Economy, Towing, Extreme, Factory, Performance – you just name it and it'll be there.
As a perfect replacement for your OBD2 scanner, this tech piece can do things perfectly than your old scanner would've. If you think, it's time to save all those hundreds of bucks on reading and clearing trouble codes, then you better go for this one.
Who doesn't love to have the scope to customize their own gauge layout? But don't worry, T1000 has got your back there. Let its virtual gauges deal with that. Moreover, it supports custom tuning too along with accepting 5 of the additional custom tunes (max).
All the data of your hours of logging/recording will be completely safe with its 100 MB onboard memory. If you need more than that, the SD card slot will get you complete freedom over the memory expansion too.
But what about the external ease part? Well, if you need to worry about that then why the 320×240 Touch Screen color display is there for? It'll make your user experience far better than you're expecting.
Pros
Great memory storage capacity
Supports custom tuning
SD card facility
Easy to switch between tunes
Improves fuel economy
Cons
7. SCT 5015P
If you too want to break the walls of limitation on the performance of your ride, then 5015P is the wand to make that magic happen. But first, let me tell you about the externality. For your easy access over every setting, it has the Color 4" touchscreen display. Now you need is just let the fingers do their things.
This piece has shown great performance in optimizing the air/fuel ratio. All thanks go to its dyno-proven tune files (Pre-loaded). They're also the same reason why it has been so good at engine timing along with fuel curves. Indeed, they can push the horsepower and torque to a finer edge.
Its automatic shut on/off system is also responsible for making it a perfect tuner. Now, when you won't be needing it, you can put that on sleep mode. As it can hold up to 10 of the custom tunes, the performance curve won't be falling down this time for sure.
I know losing all those bucks on reading and clearing DTC codes was hurtful. But 5015P from now on can handle that on your behalf. Moreover, the Built-in performance calculator is nothing but a perfect touch for maximizing its acceptability as the right tuner.
Pros
Adjustable interface
Wide display
Faster speed on data logging and monitoring
Convenient to use
Automation of shut off/on
Cons
Should've had more clear user instructions
Final Words
Having impressive improvement over your vehicle's performance is nothing impossible anymore. All you need to have something like the best tuner for F150 Ecoboost. Just put fix that up with your ride. After that, the only thing you can expect and get from it is the perfect performance.
Ford f150 Ecoboost Tuner Buying Guide
Are you a proud owner of Ford-150 Ecoboost? Want to improve the performance of your vehicle? No worries.
There are lots of ways to improve the overall performance of your vehicle. Installing a tuner is one of the best ways. But, getting a tuner for your Ford-150 Ecoboost can be a tough job, especially if you are not an expert in this field.
This article will talk about all the important factors that you need to know before purchasing a tuner for your Ford-150 Ecoboost.
Compatibility
Compatibility is the thing that should be ensured. You must know that the manufacturers do not manufacture a tuner that is suitable for all vehicles. Every manufacturer produces a different tuner for individual vehicles. That means, your f-150 EcoBoost need an individual type of tuner. Your tuner should be compatible with your vehicle's ODBII port failure to which it can never work.
Without it, the sizes and shape of a tuner is also matters. Because different tuner comes with different sizes and shapes. If your purchased tuner does not fit your vehicle perfectly, then all the money will go to water. So, paying heed to the size and shape of a tuner is also important.
Simply, your tuner should be compatible with your vehicle. So, feel free to spend some time researching for your tuner.
Display
Just like the sizes and shapes, the tuner comes with different displays. Some tuners offer smaller displays, whereas some offer larger ones. Apart from the size, there is something more that should be considered like some tuner has a colored LCD display and some have a black and white display.
Considering the display is an important part. It is recommended to go for the large colored display for your easy readings and operations. However, every person has an individual taste. This was just a recommendation. You can go for the one that makes you feel better.
Wi-Fi Connectivity
Well, as technology is going to be advanced day by day, your tuner should be updated for maximum performance. The updates can be maintained by downloading and installing in f150 Ecoboost only. There are no alternatives to this.
On the other hand, downloading and installing the update requires a data connection. That's why the data connectivity feature must be present in your tuner. So, pay heed to this point. Otherwise, getting a new tuner instead of updating the present one will ask a good amount of money.
Easy to install and use
It is well known that people used to move on to the thing that is easy to install and use. No exception for the tuner. Like the compatibility, your tuner should also be easy to use and install.
Usually, your truck won't ask for a tuner that is hard to install and take a long time to operate as well. So, look for the tuner that demands less effort and also easy to use. Thus, you will be able to save both time and energy.
In this case, you can talk with the shopkeeper or salesman about your demand like compatibility and ease of installation and use.
Frequently Asked Questions
Does tuning will bring any effect on the outlook of my truck?
No, there will be no effect on the outlook of your vehicle after tuning. The purpose of using a tuner is to improve the performance of your vehicles. As the performance depends on the engines. That's why there is no question about having an effect on the outlook of the vehicles.
The changes will take place on the engine. If anyone can test the engine, there the effect will be seen.
However, if you want to bring some changes in the outlook, then you may customize or repaint it. Tuning won't bring any effect in the outlook.
Does the speed of my truck increase after the tuning?
Obviously yes!. In fact, the ultimate purpose of tuning the vehicle is increasing its performance like speed and so on.
As I mentioned earlier that, because of tuning the number of torque will be increased. As a result, the power and speed of your vehicle will be increased.
Generally, the speed achieved by the vehicle after tuning ranges between 5-10 kilometers per hour that is compatible with the ability of trucks.
Will there be any changes in fuel consumption in my truck?
No, Never! materially, installing the tuner will decrease the fuel amount that your vehicle consumes. The tuners gained this feature by re-calibrating the computer of your vehicle for having the highest horsepower, enhanced throttle, torque and firmer shifts.
As a result, the performance of your vehicle gets increased and it consumes less fuel.
Will my truck heat up more after the tuning?
Yes, your vehicle will generate some heat. But, not much.
Tuning forces your vehicle engine to perform its maximum level. That's why the power of your vehicle's engine will be increased. As a result, your vehicle will heat slightly, in a moderate amount.
What is the working procedure of the f150 EcoBoost tuner?
The working procedure is a bit technical. The ultimate job of a tuner is to help to adjust the fuel amount and air mixture while the vehicles ignite.
The tuners make the injector controlling time, fuel and pressure that is being exerted by the injector. Then, the vector tuning module reads data in the control unit, processes the data and enhances the data using the vector microprocessor. Then the data is sent towards a central system which is known as ECU( Electronic Control Unit).
After receiving the data, the ECU starts its working procedure working with the engine motors. Thus the performance of your vehicles will be improved by the tuners.
Does tuning lower the truck's lifespan?
A big no. In fact, tuning will make your vehicle last longer along with providing the service.
Tuning does not need the addition of something to the engine and just takes the performance at its optimal level. Therefore, there will be no change in the lifespan of your vehicle.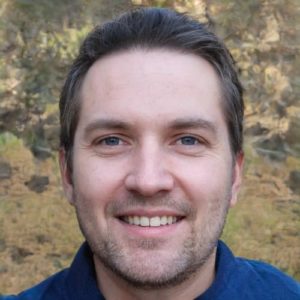 I'm Daniel Galbreath, founder of OffRoadersWorld.
I spend my spare time writing on this website, OffRoaders World. I share my thoughts and reviews on different types of gears, share tips sometimes. This website is specially created and regularly updated basically to help other folks like me when I started to solve the various problems they face, specially when they go off-roading.