Last Updated on June 13, 2021
Using CURT 18153 Cargo Basket is an efficient way of carrying the extra cargo that won't fit inside of your car. This basket style carrier is sturdy, has a wide space and tall wall to keep the load secure and the price is very reasonable and affordable.
Pros
Monstrous load-bearing capacity
The folding shank will save some space
Standard fit with 2" receiver hitch
The cargos will stay secure
Affordable price
Cons
They used bolts in place of a pin so removing it can be tedious
The surface tends to rust if it constantly comes in contact with water
CURT 18153 Cargo Basket Review At A Glance
CURT is a renowned name in the towing accessories industry. They are producing quality products that are taking the market by storm for several years now. Their cargo carriers are no exception either.
Curt's basket-style cargo carrier has a folding shank (1-1/4′′ or 2′′) that allows it to be tilted up while not in use. This cargo carrier measures 60′′ by 24′′ and has 6′′ tall sides to hold things more secure throughout travel.
It's made of heavy-duty tubular steel with a carbide powder-coated structure and a weight capacity of 500 lbs. A mesh base at the bottom allows for quick debris cleanup.
Because of the bolt-together nature, this product is relatively simple to install. If your vehicle has one, this cargo transporter can also be attached to a front hitch.
Let's give you a more thorough tour of this product so that it becomes easier for you to make a decision about that purchase.
CURT 18153 Folding Cargo Carrier Review
The CURT 18153 is one of the best ways to add some extra storage space right in your car. It doesn't come with any extra cargo bag or cargo net, but the basket is enough to hold your cargo. Let's look at some features that make this basket worth your money.
1# Easy To Install
The installation process of this basket-style cargo carrier is as easy as it gets. CURT used a bolt-together design for this cargo carrier to make it more secure as well as simple. You can set it up by yourself in no time. It comes with a standard 2" shank. The shank will keep it at a certain distance above the ground.
2# Load Capacity
A very crucial part of a cargo carrier is that how much load it can hold. CURT 18153 is a champ on that part. It is rated to carry a whopping 500 lbs of weight without breaking a sweat. That weight capacity will come in handy when you need to carry more stuff than usual.
3# Cargo Security
This basket-style cargo carrier is 60 inches long when the width is 24 inches. That is a lot of space for your cargo. So you can load all the things you need and it will hold them comfortably.
Then to make sure the cargos stay that way, the 6 inches high walls of this carrier come into play. That high wall will not let any cargo fall above the carrier.
That being said, some ratchet straps or a cargo net would have been a great addition with the basket to keep the load intact. Otherwise, the cargos might not stay still on a bumpy road. CURT should definitely think about this. Anyway, you can buy them for extra security and convenience.
4# Foldability
This cargo carrier basket is equipped with a folding shank that allows you to fold the basket up when not in use. That will save some storage space. It also keeps the basket at a safe distance from the ground when loaded.
5# Safe At Night
CURT used built-in reflectors on this cargo carrier to make it more visible at night. That is a nice touch to avoid any unwanted incidents that might happen in dark.
6# Easy To Clean
The surface of this cargo carrier is mesh style. That makes the cleaning part super easy. Another good thing about the mesh-style floor is that nothing will fall right through it. That floor kind of acts like an extra layer of security for the cargo.
Things We Don't Like
It is not rated as waterproof so using it in rough weather might result in rust.
No ratchet straps or cargo net included for securing the cargo onto the basket.
Verdict
CURT 18153 Basket Style Cargo Carrier can be a nice addition to your vehicle as a helping hand. It can efficiently carry the extra weight that won't fit inside the car or you can just place all the cargos in it and make the car space available for humans.
The immense load-bearing capacity of this carrier with its sturdy body and the affordable price tag makes it an even more attractive pick
The dislikes we mentioned are just some suggestions that CURT can use to make this carrier even more amazing. Don't get confused about the quality of CURT 18153 Cargo Carrier after reading those points. A cargo carrier can perform superbly even without them.
Read Next: Recommended Aluminium Hitch Mount Cargo Carriers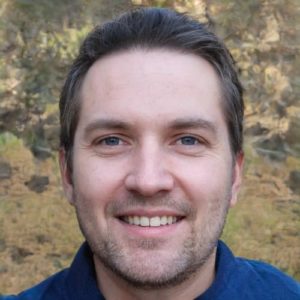 I'm Daniel Galbreath, founder of OffRoadersWorld.
I spend my spare time writing on this website, OffRoaders World. I share my thoughts and reviews on different types of gears, share tips sometimes. This website is specially created and regularly updated basically to help other folks like me when I started to solve the various problems they face, specially when they go off-roading.