Last Updated on July 10, 2021
If you are looking for a solid platform rack that is an all-around performer, then Kuat NV 2.0 is your best bet. It excels in quality, looks, security, and performance, all the things we want in a platform bike rack.
Pros
Sleek design
Sturdy body
Strong ratcheting arms
Adjustable wheel cradles prevent bike to bike contact
Tool-free installation
Impressive load-bearing capacity
Integrated cable locks keep the bikes secure
Cons
Kuat NV 2.0 Bike Rack Review At A Glance
Kuat introduced the NV bike rack back in 2010. That rack earned a good reputation for reliability, strength, and good looks. The Kuat NV 2.0 is actually an updated version of the NV. Kuat introduced the NV 2.0 as a replacement for the NV.
They kept all the original features that customers loved back then and improved upon them. Besides some visual enhancements, there is now a foot-activated pivot lever installed in the rack. That allows you to unlock the rack even when your hands are busy handling the bikes.
The platform-style tray of the NV 2.0 makes it a great rack for electric bikes as it is much easier to load compared to a roof rack. The load handling capacity of this rack is 120 lbs and you can mount 2 bikes on it. So, it's 60 lbs for each bike. You can carry four bikes if you want with an add-on that requires separate purchasing.
For security, it has 2 integrated cable locks for each bike compared to one in the previous version. Your bikes will be fully secured on this platform rack, which you can be sure about.
Now, let's dive into a little more details about those features and see if this rack really deserves those extra bucks or not!
Kuat Racks NV 2.0 Bike Rack Review
There are some key things you should consider to decide a rack's quality. What are those things you ask? Well, keep reading and you will find it out.
1# Installing The Rack
The Kuat NV 2.0 is a heavy rack as it weighs almost 52 lbs. But that won't cause a problem when setting it up. It has a tool-free installation functionality and is super easy. You will get everything you need to know about the installation from the user manual.
The installation will only require you to follow some simple steps. At first, slide the rack in the hitch. Then, add the locking pin and tighten the dial so that it doesn't rattle when moving. And that's everything you will need to do before you can start loading the bikes.
This rack can carry 2 bikes at a time, but you can change that with an add-on. That will allow you to carry 4 bikes on it. The only catch is that you can do that with the 2" hitch receiver version and not with the 1.25" one.
2# Easy To Use
When it comes to loading bikes, the procedure is simple: raise your bike onto the platform with your front tire in the cradle, swing the ratcheting arm across the front tire, and tighten it down over the wheel (you will hear a clicking sound when it's locked in place).
Place the back wheel strap directly underneath the rear axle, feed that through the buckle, and tighten it to protect the back wheel. The rear wheel ratchet strap might fall short in the case of a fat tire bike. To overcome that situation, you will need an additional strap extender.
Overall, the device is really user-friendly and removing it is as easy as reversing the steps.
3# Bike Capacity
The NV 2.0 can accommodate a wide variety of bikes on its platform. They can be mountain bikes, regular road bikes, electric bikes it doesn't matter as long as their wheelbase is inside the supported range (48"). It can fit fat tires as wide as 4.8".
The weight of the bike should not be more than 60 lbs as that is the weight limit for each bike on this rack. If the weight is in range, this rack can carry them all day long without any rattling or swaying.
The steel cord for securely holding the bike in place is very long and you will get 2 additional locks for extra security per bike. The adjustable wheel trays will allow you to position the bikes in a way so that their frames never come in contact with one another.
 4# Performance
The Kuat NV 2.0 has a stable, secure, and well-built platform design. The rack comes with all the wonders you'd expect from a premium choice, such as an intuitive and practical tilt lever, a secure link between the receiver and the rack, and the ability to hold a wide range of bike styles and sizes.
Furthermore, Kuat used sturdy and hardwearing materials throughout, and we've had no protection problems to date, whether traveling fast on highways or down bumpy backcountry roads. Overall, this rack is well-built, thoughtfully constructed, and attractive.
Verdict
For a platform rack lover, the Kuat NV 2.0 is a dream come true. If you are not on a budget, then we highly recommend this one. This is an amazing rack with some seriously impressive features. But if the price is a problem for you, then you can go for the Thule T2 Pro that offers almost the same functionalities for a relatively lower price.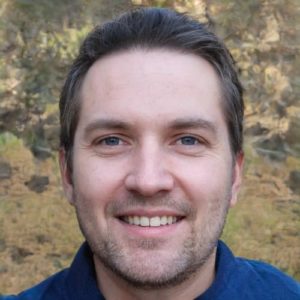 I'm Daniel Galbreath, founder of OffRoadersWorld.
I spend my spare time writing on this website, OffRoaders World. I share my thoughts and reviews on different types of gears, share tips sometimes. This website is specially created and regularly updated basically to help other folks like me when I started to solve the various problems they face, specially when they go off-roading.