Last Updated on July 5, 2021
The best hitch bike rack for electric bikes
If you are looking for electric bike hitch rack and you don't have the time to shop around then just go for this one. Overall its performance and build quality are unparalleled.
Electric bikes, commonly referred to as e-Bikes are not as popular as their non-electric counterparts. They are at the forefront of technological advancement in the world of bikes, and their progressive features make them heavier and considerably more expensive.
Naturally, the majority of manufacturers focus on producing parts and accessories that fit the most popular bikes. While electric bicycles are yet to generate a wide array of reference for rack options, this may change soon because their popularity is gradually increasing with each passing year.
If you need to find the best electric bike hitch rack, we have your back.
We dedicated plenty of time and effort to find 7 prime models built to accommodate the extra weight for safer transportation.
Check them out!
7 Best Hitch Bike Rack for Electric Bikes Reviews
The fact that e-Bike racks are less popular than traditional bike racks does not mean that the markets are short of options to offer you. We tested tens of units from just about every leading bike rack brand, you know.
Here are the 7 models that ticked for their stability, bike security, ease of use, and price point.
1. Thule EasyFold XT 2 Hitch Bike Rack
Top on our list is a smartly constructed bike rack made from top-quality materials. The Thule EasyFold is designed to carry bikes with wide frames and thick tires.
While it is not a cheap model, it works well when transporting eBikes and heavy enduro bicycles. It also has a foldable design that makes it easy to store.
This bike carrier ranks high in terms of stability. It has a towbar mounting style, and the bikes are held securely to ensure they don't bounce back and forth, even on uneven roads.
What truly stands out about this unit is its user-friendliness. It tilts away smoothly to give you full access to the trunk. The rack remains rock solid when tilting it away, so you don't have to worry about your bike falling off.
Something else that is pretty cool is that you can remove the carrier's arms and reposition them as you deem fit on the bikes frames. The unit also features knobs for clamping down the bicycle frames.
These knobs have a torque limiter that clicks to let you know when you have tied down the frames tight enough. We, however, recommend using a carbon frame protector before clamping down carbon frame bikes.
Pros
Easy and fast tool-free installs
2-bike capacity rack with 130 pounds maximum load capacity
Thick wheel-holders ideal for carrying bikes with thick tires
Extra-long binders
Unrivaled bike stability during transit
9″ distance between bikes
Foldable for easy storage
Fits 1 1/4″ and 2″ receivers
Tilt function for easy access of the trunk
Cons
2. Hollywood Racks Sportrider Rack for Electric Bikes, Black
Our Top Pick, the Hollywood Sportrider is arguably the most versatile rack on our list. While it is uniquely designed to carry electric bikes, it also allows adding adapters (sold separately) to enable transportation of kid's bikes and trikes.
One can also transport a fat bike by swapping the rack's wheel hoops with a fat bike hoop.
This is a platform-style hitch bike carrier that takes the stress off carrying 2 bikes on the rear of your car. It is easy to use and features sturdy locking frame hooks as well as adjustable wheel straps for quick loading and off-loading of bikes. The rack fits 1.25″ and the standard. 2″ hitch receivers.
One of the best features that aids in ensuring smooth and comfortable rides is the anti-rattle system. It tightens the carrier's shank to the hitch receiver to inhibit rattling within the tube. The locking frame hooks also play an integral role in noise reduction by keeping the bike securely in place.
Removing the bike is fast and straightforward because the hooks function independently. By pressing the release buttons, they slide up the ratcheting arm to release the bikes. One of the key benefits of independent functioning hooks is that they can adjust along the vertical mast and hold bikes of different heights.
Other great features include the tilt function that works smoothly, with or without any bikes loaded to allow access to your car's rear cargo area. This rack can also fold up when it's not in use.
Moreover, it features a locking pin that not only enhances the security of your carrier and bikes but also serves as an anti-wobble device.
Pros
2-bike capacity
Versatile and designed to accommodate different bikes (with adapters)
Tilt function for easy trunk access
Torque limiting knobs and wheel straps firmly secure your bikes
80 maximum weight capacity per bike
60″ wheelbase ideal for carrying bicycles with wider tires
Cons
3. RockyMounts Backstage Swing Away Platform Hitch Rack
We opted to go on a whole road trip when testing the RockyMounts backstage. I was the first to vote for it mainly because swinging the carrier away is easy-peasy.
Whether you want to drop the tailgate and use it as your cocktail table or you need to access your mobile studio apartment, this rack is designed to take the backstage and leave you with ample room to do whatever you need to do.
Right out of the box, you will notice the sheer heft and sturdy construction of the unit. Its assembly process is reasonably straightforward and quick, and you get all the items you need for a stress-free setup.
Furthermore, mounting your bikes onto the carrier is not a hassle because the wheel platforms allow lateral adjustability to prevent saddle/handlebar conflicts.
Stability is guaranteed as long as you effectively clamp down the arm to lock the bikes in place. A cable lock is also included, and it ensures that your bicycles remain secure, stable, and safe.
The rack itself is stable, and there is little or no sway when adequately bolted down. Even when driving through unleveled dirt roads, it hardly rocks back and forth, as is typical in competitor models.
Overall, this is an attractive, sturdy and reliable bike carrier, designed to give you excellent value for the money. The only issue we noticed is that while all other parts are sturdy, this rack is fitted with a plastic insert to guide the swing handle.
We are biking fanatics, not engineers, although we still feel that a more solid construction material or thicker plastic would be better.
Pros
180 degrees swing-away function for convenient access of the truck
Sturdy construction for enhanced longevity
120 pounds load capacity (up to 60 pounds per bike)
Foldable design for easy storage
Ideal for transporting electric and fat-tire bikes
Premium anti-wobble system for more comfortable rides
Cons
Insert that guides the swing handle is made from plastic
4. Swagman E-SPEC RV & e-Bike Approved Hitch Mount Bike Rack
Another platform bike rack that genuinely excels at transporting eBikes is the swagman E-spec. This is a carrier designed to effortlessly hold bikes with broad frames, irrespective of their design or dimensions.
If you own fat tire bicycles or even heavier electric bikes with tires as wide as 3 inches, this rack has broad trays that provide sufficient room for safer transportation.
What makes this model pretty unique is the fact that it's compatible with RV trailers. It is tested and approved for RV use, which makes it a little better than the usual bike racks. Whether you opt to fix it on your convertible, SUV, or trailer, the installation process is quite straightforward.
Moreover, the build quality of the carrier is beyond reproach. After all, it is designed to withstand the pressure of carrying bigger and heavier bikes of any given style. It brags of rugged construction and can house two bikes weighing up to 70 pounds each.
Loading the bikes is a smooth task, and the robust hooks and interlocked fasteners keep everything securely in place during transit. There is a center pole that separates the two bikes to prevent bike-to-bike contact that may result in paint damage.
Something else that cannot go without mentioning is the anti-theft/ locking option. The locking ratchet hooks and locking hitch pin can only get damaged if a determined thief is equipped with powerful cutting tools.
Pros
Easy setup process
Approved for RV use
Uniquely designed for transporting heavy bikes or e-Bikes
Versatile- can carry bikes of different frame designs and sizes
Robust construction for added durability
Can carry 2 bikes (70-pound capacity per bike)
Mounts steadily to the receiver with zero wobbling or shaking
Foldable for convenient storage
Theft-deterrent dual lock design
Cons
Huge rack makes parking in tight spaces a challenge
You may need an adapter to carry fat tire bikes (sold separately)
5. KAC Overdrive Sports K2 2″ Hitch Mounted Rack 2-Bike (Budget pick)
Fat bike tires measure about 5″ in diameter. If you want a carrier that can accommodate such bikes or hold heavy electric bikes, look no further than the KAC Overdrive sports.
This is a hitch-mounted rack with a 2-bike capacity that is surprisingly reasonably priced. Moreover, its sturdy construction allows it to support bikes as heavy as 60 pounds each.
You can still depend on this unit if you have smaller bikes, thanks to the adjustable wheel clamps. Another impressive feature that helps to reduce shaking and wobbling during transit is the anti-wobble screw. It prevents the bike frames from touching, keeping your rides quieter and more comfortable.
Hands down, the secure clamp sets on this hitch mounted rack give it an edge over other heavy-duty models. Such clamps are of paramount importance when carrying heavier bikes that tend to move because of their extra mass. You are bound to appreciate the extra security, even if you have regular bikes.
Other superb features include the quick-release system and a tilting pivot. They make removing bikes easier because you can lower them below the mounted height without the need to loosen or adjust the arms beforehand.
Don't be fooled; even with a quick-release system, there is still zero chance of the bikes moving out of position during transportation.
Pros
Approved for transporting fat bikes and heavy eBikes
2-bike capacity (60 pounds capacity each)
Top-quality construction
Versatile rack with adjustable wheel clamps
Anti-wobble system for quieter rides
Quick-release tilt design for easy mounting and dismounting of bikes
Rear reflector included
Affordable
Cons
While the rear reflector is a bonus, it's made from cheap plastic
6. Saris Freedom Bike Hitch and Spare Tire Car Rack Mount, Capacity 2 or 4 Bike
If an affordable no-frills bike carrier that is solid and capable of getting the job done interests you, read on. I'm talking about the Saris Freedom, a sturdy, yet lightweight rack made in the USA. Weighing only 27 pounds after assembly, this is one of the most lightweight eBike racks on the market.
This versatile model can carry bikes with different frame geometries, including ladies bikes, low crossbar bicycles, tri-bikes, small recumbent bikes, and even beach cruisers.
It can also accommodate fat bikes with a unique adapter that is sold separately. When hauling at full capacity, make sure that each bike weighs not more than 60 pounds.
The beauty of the Saris Freedom is in its versatility. A feature that makes it accommodate all kinds of bikes is the under-frame clamps. You don't need to clamp the bikes on top bars or wheels, as is standard with competitor models.
There are ratcheting straps that keep everything in place and well positioned during transit.
When the unit is not in use, you can release and lower the arm to access the trunk. I'm not complaining, although my team and I did notice that the rack is low key, out of the way, and neat, so much that you cannot rule out the odds of cars behind you getting too close and potentially hitting it.
Fortunately, Saris figured this out already and added reflectors in the package for extra visibility and security.
I'll be brutally honest; our list contains many great models, although this rack has no equal. Its quality of construction, weight, and price are out rightly hard to beat. What's more, it comes with an enticing warranty, making it one of the safest options to consider.
Pros
Compact and lightweight
Sturdy enough to carry fat bikes and eBikes
Versatile with underframe clamps
Tilting feature for easy trunk access
The universal hitch fits 1.25″ and 2″ hitches
Available in 2-bike and 4-bike capacity options
Cons
A bit of bike movements on uneven roads
7. BUZZ RACK Approach 2-Bike Platform Hitch Rack
As we end our best e-bike hitch carrier racks review, let's check out what the Buzz Rack Approach platform hitch-mounted rack has to offer. We give this model thumbs up for having a low platform that offers one of the most comfortable methods of loading bikes. It also has a solid construction that ensures safe and wobble-free rides.
Another reason why my team and I voted for this unit is its versatility. There are easy adjustments that allow you to carry different bikes, irrespective of their sizes or frame design. The rack also folds flat against the car for convenient storage when it's not in use.
This is a durable and reliable system designed for ease of use. It's easy to install and even features a tilt down function that gives you access to the trunk without putting the bikes down.
Security-wise, this model also ticks the right box with its pin lock and integrated bike locks that give you priceless peace of mind when parking in unfamiliar neighborhoods.
Here's the deal, the only logical reason behind the wallet-friendly price tag of the unit is because it comes from a lesser-known brand.
Besides its versatility and ability to accommodate eBikes, fat bikes, and even bigger and heavier downhill bikes, it's ingeniously engineered for ease of use, durability, and stability.
Pros
Low platform hitch for effortless loading of bikes
Heavy-duty steel built and powder-coated finish for unmatched durability
Stable and easy to use with 110 lbs. max weight capacity
Adjustable wheel tray
Foldable for easy storage
Hitch lock for added security
Cons
The rack wiggles a bit when driving
Verdict
The RockyMounts Backstage Swing Away rack is an all-rounded carrier that scores high points for its super sturdy construction. This hitch rack is ideal for anyone who spends time mountain-biking or road tripping.
Its swing-away function gives you convenient access to your trunk, making it easy to reach necessary items, especially when camping outdoors. While we can all agree that its design may need a bit of tweaking to reduce the plastic parts, this is still a fantastic system that is reasonably priced.
Hitch Bike Rack for Electric Bikes Buying Guide
Before you hit the markets in search of a bike rack, it is crucial to remember that eBikes are heavy. They also often feature thicker tires, and it's hence ideal to stick to platform bike racks.
With such units, the bikes are supported by a platform, which reduces both wobbles and sways for safe and more comfortable rides.
Without further ado, let's dive deeper and look at other crucial aspects to consider before purchasing the best hitch bike rack for electric bikes.
Stability
There are different bike rack designs, and the most stable is the towbar and roof-mounted types. However, you are still guaranteed of excellent balance with a boot mounted rack if you intend to use it to transport one or two bikes only.
Fuel Economy
Installing a bike rack can take a toll on the aerodynamics of your vehicle. Again, some rack types have a more significant effect on the aerodynamics and fuel economy of your car than others. Roof-mounted racks may offer the most stability, but they are estimated to slash a car's fuel efficiency by about 30%.
Price
If you are on the budget but want to invest in a reliable and robust bike rack, it is better to go for boot-mounted carriers. They are generally the least expensive, although they don't rank as high as roof-mounted and towbar-mounted racks in terms of stability.
Security
Compared to non-electric bikes, eBikes are expensive. Their racks may not cost you a fortune, although you are bound to spend a considerable amount of money. That said, it's rather unwise to leave your top-dollar electric bikes and rack parked in an unattended parking lot.
Sometimes, parking around sketchy neighborhoods and uncharted territory is inevitable. Opting for something with a reliable locking system for both the rack and bikes can help to deter thieves.
Safety
Not all cars are ideal for boot-mounted bike racks. Before you choose any unit, make sure it will not hinder proper visibility through your rear-view mirror.
Additionally, the whole idea of investing in a bike carrier is to ensure the safe transportation of your two-wheelers. Racks with features that aid in keeping the bikes stable and as sway-free as possible tend to be more reliable.
Legality
Anything that can endanger your safety or that of other road users could quickly end up in legal trouble. One surefire way to remain on the right side of the law is to find a bike rack ideal for your type of car.
For instance, you want to avoid models that may obscure your lights or number plate when loaded.
Frequently Asked Questions
Do I need to drill holes into my vehicle to install a bike rack?
No. The majority of bike racks, including the ones on our list, are designed to be installed directly into a hitch receiver. No drilling or welding is required.
Can I use my old bike rack on my new car?
This will depend on whether the bike rack in question is also a perfect match for your new ride. You can use it only if it has the same attaching points and hitch receiver size.
What if I want to transport a fat-tire bike?
No problem; there are sturdy racks designed for this type of bike too. Models like the KAC Overdrive Sports K2 2″ Hitch Racks are uniquely designed to match the needs of transporting fat tire bikes.
Do I need to remove my eBike batteries before mounting my bike on a rack?
We recommend that you do. Taking off the extra weight of the battery will help to reduce the aerodynamic drag on your car. You should also carry the batteries inside your vehicle for safety reasons.
What is the most critical safety tip?
Keenly check the maximum weight capacity of your rack and don't exceed it. E-bikes are heavy, so it's best to haul a little below your unit's weight limit. Additionally, use straps to tie down everything and ensure the bikes have minimal risk of moving during transit.
Final Words
If you are searching for the best hitch racks for electric bikes, we hope you can find one on our list. We were keen to handpick different models that match the needs of different cyclists.
No time to go through the entire post? Worry not; it's safe to settle for our TOP Pick model.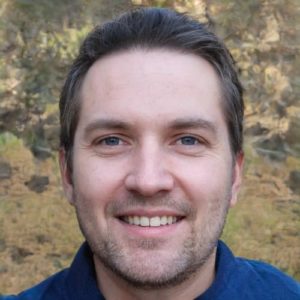 I'm Daniel Galbreath, founder of OffRoadersWorld.
I spend my spare time writing on this website, OffRoaders World. I share my thoughts and reviews on different types of gears, share tips sometimes. This website is specially created and regularly updated basically to help other folks like me when I started to solve the various problems they face, specially when they go off-roading.