Last Updated on July 8, 2021
The Mockins Cargo Basket offers a wide space in the deck to load cargos and all the necessary tools to keep them intact. The basket is foldable, there's a waterproof bag and it can carry 500 lbs of weight. So, it's safe to say that this one sells itself.
Pros
The basket is foldable to save storage space
Impressive load-bearing capability
Sturdy build quality
Waterproof cargo bag available
Cargo net included for extra safety
Reasonably priced
Cons
The width of the basket is only 20"
Mockins Cargo Basket Review At A Glance
Mockins introduced this cargo basket to put an end to the worry of safely moving your cargo. This cargo basket has all the answers to that problem. It is a complete package.
This basket can carry almost 500 lbs of weight which is huge. The 60 inches long and 20 inches wide basket will accommodate that load. The basket is 6 inches tall to make sure nothing falls off even on a bumpy road.
This cargo carrier set includes a waterproof bag, a cargo net, extra couple of ratchet straps. All of them only have one purpose, to keep your cargo safe and secure. The mesh-style floor also helps with that purpose.
This basket fits perfectly with a 2" hitch receiver. You have the power to fold up the basket against your vehicle when installed but not in use.
Now, we will give a more detailed review of those feature and will point out how that will make your life easier.
Mockins Steel Hitch Mount Cargo Carrier Basket Review
We have already declared this one as a complete package earlier in this review. Now let us put some light on the fact as to why we think that and whether it's true or not!
1# Sturdy Build Quality
The basket is made of heavy-duty steel that makes the body of this one very strong. That steel body helps to carry the immense load that this basket is rated to bear. The use of steel made the basket more durable and sturdy although if they used Aluminum, it would weigh less.
2# Easy To Install
The basket is ready for installation right out of the box. It fits only with 2" hitch receiver so make sure your car has that exact receiver before purchasing this basket. The good news is, most of the cars come with a 2" hitch receiver. There's no need for any extra tools to set it up.
3# Load Capacity
This one is built to withstand heavy loads as the weight capacity is rated as 500 lbs. That will take care of all the cargo you might need to carry. That weight limit is a lot, and I don't think you will need more than that.
4# Cargo Security
The most important part is how safe our cargo will be on this basket, right? Well, Mockins Cargo basket excels at that area too. It has all the security measures to make a safe trip with your cargo. First, the basket itself is 6 inches tall so your cargo should be inside the basket area the whole time.
If it's not, then there is a cargo net included with the package to wrap around the load. That will keep the overflowed cargo intact. There are extra ratchet straps (rainproof) available to wrap the cargo tightly so that it stays in place even on a bumpy road.
If the weather is bad, the waterproof cargo bag will take care of your things. You can load the things that aren't waterproof inside the bag and it will keep the out of harm's way. The same goes for a snowy day.
5# Foldable
The basket allows plenty of space to access the rear hatch when installed and in use.  Then, you can fold the basket against your vehicle when you are not using it. That will save some storage space if you are in a tight place.
6# Affordable Price
Anything loses its charm if they are excessively and unreasonably priced. Thankfully, that is not the case for the Mockins Cargo basket set. The price of this one is very budget-friendly. The price tag makes it a more amazing choice.
Verdict
If you frequently need to travel with a lot of cargos and there's not enough space available inside your car, then it's high time you get a cargo basket for yourself. It will instantly reduce huge stress off of you. The Mockins Cargo Basket is a top contender for that. It is a complete package for safe traveling with huge loads.
Recommended Reading: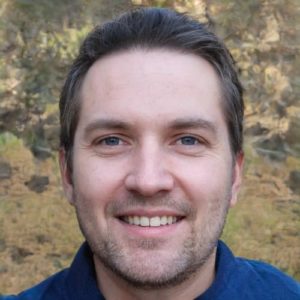 I'm Daniel Galbreath, founder of OffRoadersWorld.
I spend my spare time writing on this website, OffRoaders World. I share my thoughts and reviews on different types of gears, share tips sometimes. This website is specially created and regularly updated basically to help other folks like me when I started to solve the various problems they face, specially when they go off-roading.