Last Updated on July 16, 2021
We know you love your vehicle and spend energy behind it to make it perform better. But did you know that there are ways to unlock the potential and power that your vehicle is packing? The process used to carry this is called ECT tuning, and it can do wonders for your car.
Among the many ECT tuners, SCT X4 is one of the best on the market and is something professionals swear by.
That is why we have reviewed this product despite so many SCT X4 tuner reviews already present online. After going through our article, hopefully, you will know all about its noteworthy features that will surely be beneficial for your vehicle.
SCT X4 Tuner Reviews
When it comes to ECT tuning, no one can get the job done like an SCT X4 tuner. Tapping into the undiscovered power and the performance of a vehicle is the specialty of this gadget. Let us take a look at some of its notable features as well as its pros and cons.
Do not be fooled by this gadget's little size. After connecting to your big vehicle, it can bring on some very big changed.
The SCT X4 proudly fits a wide array of vehicles, and hopefully, your vehicle will benefit from it too. If you want to know more about your vehicle's compatibility, simply consult an expert or check SCT's website.
Already loaded with the tested and proven Dyno tune files that are developed by experts, this tuner can greatly improve the horsepower and torque of your car. The SCT X4 tuner can even connect itself to Wi-Fi, just like most other modern gadgets. Because of this, downloading updates and staying connected becomes much easier.
Thanks to the backlit display on this tuner, reading real-time data as well as sensor data is extremely easy. All the data that you need, such as air-fuel ratio, EGT, volt source, etc., can be found on it. Moreover, it can back up information regarding factory PCM during the installation process.
And the SCT X4 takes just minutes to install and program your vehicle. To start, just plug the OBDII connector into the OBDII port and open the tune file from the menu. On-screen instructions will guide you the whole time.
Some tuning levels have already been programmed into the SCT X4 to enhance the performance of your vehicle. If you do not prefer using them, you can load up to 10 custom tuning files of your choice. You will also be glad to know that the tuning interface on it can be changed.
Are you wondering where to find the custom tunes? Wonder no more and simply contact your local SCT custom tuning agent or dealer. Several adjustable options that vary for each vehicle are also included in this tuner.
Pros 
Comes with pre-loaded tunes
It is extremely easy to use
Users report better performing vehicles after tuning
Fits a wide variety of vehicles
Installation and tuning are quick
You can use pre-loaded tunes or use custom tunes of your choice
Can download updates from the internet
Cons 
Price may be high for some users
Fits a lot of vehicles but does not fit all vehicles
Also Read: Ford Mustang Tuners List
Verdict on SCT X4 Tuner
Overall, we love the possibilities and the potential this tuner brings to the table. We recommend it for what it can do for your vehicle and the ways it can enhance your vehicle's power. And a vehicle with improved performance and increased power will not only serve you well but will also cut down on many expenses.
Last but not least, although the SCT X4 can tune a really wide variety of vehicles, it cannot tune every vehicle. You are sincerely advised to check thoroughly if it is compatible with your vehicle and its specific model. We hope our SCT X4 tuner review helped you learn about this clever gadget.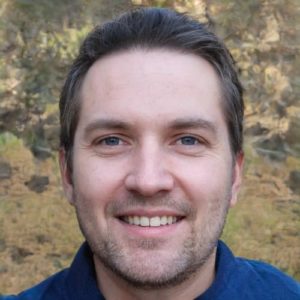 I'm Daniel Galbreath, founder of OffRoadersWorld.
I spend my spare time writing on this website, OffRoaders World. I share my thoughts and reviews on different types of gears, share tips sometimes. This website is specially created and regularly updated basically to help other folks like me when I started to solve the various problems they face, specially when they go off-roading.