Last Updated on July 13, 2022
The Best Mustang Tuner
This is a masterpiece performance tuner for Mustang at an affordable price. It takes about 15 minutes to install, and it offers everything you expect from a quality handheld tuner.
Fits: 2015-2020 Mustang GT
Wi-fi Updates: Yes
Pre-Programmed Tunes: Yes
Holds up to 20 custom tuning files
It doesn't matter whether you drive the old Mustang model or the latest one.
It doesn't even matter how powerful it comes from the factory.
There is always room to increase the power and performance of your vehicle.
I'm sure you don't want to miss that chance to take the potency of your beast at its highest level.
Good for you!
You can do it effortlessly using some of the top tuners for Mustang out there, both handheld and chip.
In this article, I'm going to review the 10 best Mustang tuners of various price ranges that fit different Mustang years and models.
Before I dive into the review part, let me tell you about the criteria I considered to put a particular tuner on my list –
First off, the obvious: if it fits for Mustang or not.
The year and submodels it fits.
The ease of use.
Its capability to increase power, performance, fuel efficiency, etc.
How good it is to store custom tunes.
The installation process, display quality, mounting facility, ease of navigation, etc.
Its cost-effectiveness.
Now, let's move on to read the review of the tuners.
10 Best Mustang Tuners – Detailed Review
1. SCT 40490 BDX Performance Tuner Review – Best Tuner for Mustang GT
Pros
The gauges have a customizable user interface.
It is preloaded with SCT tune files.
Another Wi-fi enabled tuner from SCT lets you download the updates effortlessly without relying on connecting to the computer.
Turning on the tuner and installing are as comfortable as falling off a log.
It works fast.
The color display and buttons are quite ok to serve the purpose well.
OBDII adapter and USB cable are included in the box.
Reading your vehicle information data is easy using this tuner.
It can store up to 20 custom codes.
It's reasonably priced.
Cons
It doesn't disable the O2 sensors.
Some DTC codes keep coming back even after clearing them.
SCT 40490 BDX performance tuner fits all 2015-2020 GT Mustang models.
The preloaded tunes definitely help those who are not ready to use the custom tune yet. These preloaded tunes help to increase the fuel economy, increase drivability, and improve throttle response.
While-Reading and clearing Diagnostic Trouble Code (DTC) are the two core vehicle functions offered by this tuner, at the same time, it offers some special tasks like –
KAM reset.
Crank relearn.
TPMS.
Tire size and axle ratio.
However, you should use these special functions if it is really that necessary.
You can upload the datalog to the cloud using the wi-fi feature.
As a whole, this is another masterpiece performance tuner for Mustang at an affordable price. It takes about 15 minutes to install, and it offers everything you expect from a quality handheld tuner.
2. Hypertech 2000 Max Energy 2.0 Performance Tuner Review
Pros
It's a super compact and lightweight tuner.
This tuner features some easy to press buttons.
It's quite straightforward to use this device.
Presetting, customizing, and uninstalling the tunes are as easy as pie.
A straightforward installing process in a quick time. Plug into the OBDII port, you are ready to go to start the installation process.
It features simplified menu options with an easy navigation system.
This tuner is easily updatable through the internet when the new tunes are available.
An OBDII adapter plug and a USB cable come inside the box.
The price is a bargain.
Cons
The display size is not too big.
This tuner best goes for Mustang 2015-2020 5.0L GT.
Besides the standard vehicle improvements like throttle response, increase horsepower and torque, reading and cleaning DTC, this tuner offers some other cool features like-
Automatic transmission adjustment, adjusting top speed limiter, adjusting RPM "Rev" limiter, speedometer and odometer correction tire size and gear changes, TPMS adjustment, etc.
It's quite easy to disable the 1 to 4 skip shift. You will want to disable it if you are using the manual transmission.
Altogether, this Max energy 2.0 performance tuner from Hypertech is a pretty simple yet highly effective performance tuner.
One of the most attractive benefits of this tuner is, it's legal for all 50 states in the USA.
3. DiabloSport 8100 inTune i3 Tuner Review
Pros
It's super compact and lightweight hence easy to handle.
It supports a wide range of Mustang submodels and years.
This tuner has preloaded tunes for 87,91 and 93 octane tune.
It features built-in wi-fi connectivity to update the software without needing to connect the device to the computer.
Diablo i3 tuner offers data logging capabilities.
Storing and erasing custom tunes are not hard at all, using this tuner.
It gives a better grip than its previous version (i2 tuner).
It's easy to mount to the windshield or onto the vents or gauge pods, etc.
The touchscreen works flawlessly and delivers a noticeably quick response time.
It comes with the OBDII adapter plug and USB cable.
This tuner is quite affordable for what it offers.
Cons
It doesn't store custom tunes.
DiabloSport inTune i3 performance tuning programmer fits all the 1996-2017 Mustang submodels except GT350.
This tuner is also legal in all the 50 states in the USA, which I believe a great plus.
Regarding usability, I must say, these tuner features made it all easy for the users. It's quite a straightforward process to navigate the menus, and a simple tap will get the job done with perfection.
The interface is pretty similar to the i2 tuner. So, if you've already used the i2 version, you won't find it difficult at all to use this i3.
It reads the stock tune and saves it before applying any new tunes. So, you can always revert to the stock tune without any second thought anytime you want.
As a whole, this is one of the best Mustang performance tuners when it's about boosting the performance on the spot. It increases the horsepower, torque, throttle response in no time. Your vehicle will get a fuel consumption efficiency-boosting too.
Not to mention it reads and clears DTC too.
You are getting all these without hurting your pocket.
4. Ngauge Touch Screen Performance Tuner Review
Pros
It gives an extra advantage to the Mustang S550 owners (more on this later).
Both the automatic transmission and manual transmission owner will be able to boost up the vehicle's
performance effortlessly with this device.
This device features a substantially large (2.4") and touchscreen.
Real-time data monitoring and logging are some plain sailing tasks with this tuner.
It reads and clears diagnostic trouble code efficiently.
This tuner is preloaded with one Lund Racing dyno-tested custom tune file.
You can easily load and restore to factory settings.
A 4GB micro-SD card comes with this tuner.
It's worth the money considering the performance boost up this device gives.
Cons
The touchscreen functionality is a little wacky.
The screen is a bit darker than usual to see it easily in the daytime.
No built-in wi-fi facility.
Ngauge tuner is available for the 2015-2017 Mustang GT model.
If you are an S550 owner, you will love this device as it's going to fit into the factory vent pod on the dash quite easily. Eventually, it makes your life easy to use this device.
It definitely improves the horsepower, torque, and overall performance of the vehicle like any other high-quality performance tuner on my list.
When you connect this device to your Mustang, it automatically saves the vehicle's factory tune settings. As a result, it's quite easy to restore that setting later. You can load several tunes on the SD card as well.
Overall, this tuner is quite useful in making a noticeable difference.
This is one of the must-have performance tuners for you if you want to unlock the vehicle's potential.
Despite having a few hiccups, I still recommend this tuner for any 2015-2017 GT Mustang owners.
5. SCT X4 Performance Tuner Review
Pros
It's a breeze to install and update; hence it's quite a beginner-friendly device.
Straightforward to mount to the windshield.
This tuner comes with preloaded tunes. So, you can use it right off the bat in most cases.
It supports wi-fi. You can download and update the tunes without depending on plugging into the computer all the time.
The buttons are big enough to operate conveniently.
The color display is large enough to read the data effortlessly.
It's a compact and lightweight mustang handheld tuner.
The package includes a USB cable and an OBDII adapter plug.
A cost-effective device.
Cons
The company needs to concentrate on improving build quality.
SCT X4 is the upgraded version of SF3/X3.
To me, this SCT X4 tuner is the best mustang tuner for a reason. It supports a wide range of vehicle years and models. The supported year ranges from 1996 to 2020. It supports almost all the models in that year range.
However, some models don't fit with this tuner. For example, it doesn't fit GT500 (2020).
Here is the list of supported submodels of Mustang 2020 –
Bullitt.
EcoBoost.
GT.
GT350.
GT350R.
For increasing the vehicle's throttle response, horsepower, torque, and fuel economy, the SCT X4 performance tuner has been happily accepted by the Mustang owners.
It offers all those necessary features to tune up the vehicle easily. You can use the OBDII port to connect this device and read the real-time vehicle data effortlessly.
Some of the worth noting functionalities/features this X4 tuner provides are –
Store multiple tunes.
Real-time data logging.
Read/clear engine codes.
Speedometer correction.
Wi-fi.
USB interface.
Controllability for custom tunes
Overall, SCT X4 is a user-friendly handheld performance tuner for a Mustang that you can afford without hurting your pocket.
Don't be fooled by its appearance. Yes, it looks a little flimsier but gets the job done just fine. No doubt, this is one of the best tuners for EcoBoost mustang.
6. Cobb V3 Accessport Performance Tuner Review
Pros
It holds up to 100 custom tunes at a time.
The screen is quite bright and full color LCD.
It's easy to navigate using top-notch buttons.
This tuner has preloaded tunes for stock to lightly-modded rides.
It reads a lot of information from ECU and displays it in real-time.
You can use custom tunes for heavily modded configurations.
It shapes pretty much like a smartphone, hence easy to handle and operate.
Mounting this device is a simple task no matter where you want to mount it (windshield or dashboard).
The package includes a high-quality OBDII adapter plug, a handy little carrying case to store the device properly.
Cons
The price is on the higher side. However, considering the features and benefits, it's still worth buying.
Cobb V3 Accessport performance tuner fits with 2015-2019 Ecoboost Mustangs.
The package includes some extra faceplates to let you change the look it requires.
A mounting bracket is also included in the kit to allow you to mount it quickly to the windshield or dashboard.
No wonder it can read and clear Diagnostic Trouble Codes (DTC) efficiently, and check the engine lights too.
It features a multi-gauge layout. This tuner automatically stores the vehicle's factory features before applying any new tunes. So, reverting to the factory settings is a plain sailing task with this device.
Although the price is quite high compared to the other tuners on my list, the performance justifies the bill without any doubt.
When it's about improving power and performance, Cobb V3 Accessport is right on the money.
7. Power Tune Performance Tuner Chip Review
Pros
It comes with preloaded dyno-proven tunes.
It's a little and handy chip that you can plug into the OBDII port quite effortlessly.
The build quality of this chip is up to the minute.
This tuner is quite inexpensive for what it offers.
Cons
You need to use your paperclip to push the reset button.
Not advanced like the handheld tuners.
Power tune performance tuner chip is nothing fancy like the other handheld tuners I reviewed in this article.
However, it does what it is supposed to do quite well. It increases the throttle response, optimizes the transmission shifting, air-fuel ratio, balances the timing curve, etc.
Eventually, the vehicle will get a boost in horsepower and torque.
The preloaded dyno-proven tunes undoubtedly make it easy to increase the horsepower and torque of the vehicle with perfection.
On the downside, The reset button is not too convenient to push. You need to use a paper clip to push that. It could be better designed to press it with ease.
If you want a quick improvement in power and performance spending a few bucks, this tuner is something worth trying.
8. SCT 5015P Livewire TS+ Performance Tuner Review
Pros
It supports a wide range of Mustang models.
This tuner is loaded with pre-configured tunes from SCT.
The color display is substantially large (4"), and it's a touchscreen. So, you can read the data and operate it effortlessly.
It has built-in wi-fi too to auto-update the firmware without needing to plug it into the PC or laptop.
This device features an efficient built-in cool performance calculator.
It's straightforward to load the preloaded tunes into your vehicle.
The device goes to sleeping mode if you are not using it for two consecutive minutes.
It offers an auto-on-off feature.
This tuner can hold up to 10 custom tunes.
The package includes a windshield mount with other standard accessories like an OBDII adapter, USB cable.
It's quite affordable for what it offers.
Cons
The appearance of this device needs to be improved.
SCT 5015P Livewire TS+ performance tuner supports all 1996-2014 Mustangs, and 2015-2017 Ecoboost and GT Mustang models.
Like other Mustang tuners, this one also increases the gas mileage, throttle response, horsepower, and torque.
I must mention, the display has an ambient lighting feature. That means it dims automatically depending on the outside brightness.
It can read and clear DTC accurately, and data logging with this device is like a walk in the park.
You can connect this Livewire TS+ to rearview cameras.
Let me sum up some of the functionalities/features this device offers –
Preloaded tune.
Custom tunes.
Store multiple tunes (at most 10).
Real-time data logging.
Visual gauge display.
Read / Clear engine codes.
Speedometer correction.
Wi-fi and USB interface.
Altogether, this SCT performance tuner is one of the best bets if you want a general tune or custom dyno tune.
9. Bully Dog 40470 BDX Performance Tuner Review
Pros
It holds up to 10 custom tunes and also comes with preloaded tunes.
It's also a wi-fi-capable device to let you download custom tunes and update the device on the fly.
A full-color LCD gives a clear view to read the data/monitor gauges with ease.
Mounting is pretty easy for this tuner. A magnet is attached on the back to attach with the Bully Dog BDX windshield mount.
It's not too heavy. The size is also compact.
A high-quality OBDII adapter plug and USB connector come inside the box.
You can log the data and monitor them with ease with this tuner.
The buttons are easy to push, and they work flawlessly.
The price is quite acceptable.
Cons
Nothing significant. However, watch out for the supported Mustang models.
Bully Dog 40470 BDX tuner fits for 2015-2020 Mustangs.
Let's break down the 2015-2019 Mustangs fit a bit in detail –
2015-2016 3.7L V6 Mustangs.
2015-2020 2.3L I4 Ecoboost.
2015-2020 5.0L V8 Engine GT Mustangs.
2016-2020 5.2L V8 Shelby GT350 and GT350R.
2020 5.2L V8 Shelby GT500 Mustangs.
Remember, this tuner is not compatible with the 2017 3.7L V6 Mustang.
Unlike the other OBDII adapter, this time, you will get a flat cable, which is more convenient to manage to get inside of any crease on the dash.
This tuner always takes updates and tunes from the cloud.
Altogether, it offers all those standard features like reading and clearing DTC, increasing the horsepower and torque, monitoring key vehicle data effortlessly, maximizing fuel economy, etc.
In a nutshell, it's another handy-dandy tuner for Mustang owners at a competitive price. You won't regret giving it a try. This is one of the best tuners for 5.0 mustang.
10. SCT 40460S GTX Performance Tuner Review
Regarding gauges and data logging, it's one of the most usable devices on my list.
The screen is quite large (5") to read the data without any trouble whatsoever. It's a glass screen with HD graphics.
It features both day mode and night mode for a better view in any light condition.
The touchscreen works flawlessly, providing a quick response.
It comes with the preloaded tune and also supports custom tunes.
This device can hold up to 20 custom tunes at a time.
It features wi-fi functionality, and this tuner auto-updates through wi-fi.
Easy to up and running by connecting to the OBDII port.
Mounting this device is a cakewalk too.
Though this is a kind of advanced tuner, it's quite easy to operate and go through everything.
It's quite affordable for what it offers.
Cons
This SCT 40460S performance tuner is compatible with the 2015-2017 GT Mustangs.
As it's quite a large color screen, the menu items become quite large too to read them clearly.
When you start the device, it will automatically check for the update and download the update through wi-fi. So, you don't have to take that headache of updating it manually.
The display has a light sensor, which means it will automatically dim when it's necessary, depending on the outside brightness.
You can mount it on the windshield effortlessly as it offers a suction cup mount.
Overall, this is quite an advanced and easy-to-use tuner from SCT at this moment that you can afford without spending too much.
Obviously, it does all the standard tasks the other tuners do like reading and clearing DTC, gives both vehicle and device information, offers some special functions, increasing horsepower, torque, throttle response, etc.
Verdict: Which one should You Choose?
The Mustang owners happily accept all the above performance tuners.
All those tuners have so many useful features and functionality.
However, you won't find anything in the world that has only highs but no lows.
Considering everything, I believe SCT X4 is the one you should go for as it is compatible with numerous Mustang models and a wide range of years. It's quite affordable for what it offers too.
No matter which model you choose, check out the supported Mustang model before buying. I've mentioned the corresponding supported year and model against each of the tuners.
Mustang Tuner Buying Guide
Love your vehicle? Then you must be looking forward to increasing the performance of your vehicle. No exception to the Mustang owner. The performance can be upgraded by following many tricks. Among them, the most reliable and widely accepted trick for upgrading the performance of your Mustang is getting a tuner.
Here, I will be talking about all the necessary things that you need to consider while purchasing the best tuner for your mustang.
Well, there are three types of tuners available. But before going to the tunes type, I think you should know what can be tuned in your Mustang.
Model and manufacturing year of the Car
The model and manufacturing year of your vehicle is an important issue when you wish to tune your vehicle. Because the tuners are generally designed for each model separately. So, before making a step, you need to check whether your vehicle's engine is capable of being tuned or not. Otherwise, you may have to pay a lot for this. A perfect tuner makes your mustang safe and effective.
Things that can be tuned:
Obviously, your mustang will get something special after tuning. Because your mustang comes with parameters that is quite conservative and rated on the daily use of your mustang. After tuning you will get a comfortable and powerful truck that doesn't have any limit. So, you can assume that the main advantage of tuning a mustang is increased power and better responses. Without it, tuning offers better fuel economy and aggressive shift points in automatics.
However, tuning your mustang increases your drivability and opens new horizons.
Generally, any part of your Mustang can be tuned for experiencing better performances. The parts include Cold air intake tunes, Cylinder heads, Camshafts, Full exhaust systems and headers, Fuel injectors, Nitrous systems, Intake manifolds, Rear gear changes, Throttle bodies, and Turbochargers/Superchargers.
Apart from the mentioned list, there are more to add like locks, alarms, automatic windows, and so on. These are for feeling better or comfortable, not for performance.
Whatever after getting the tuner, the power and performance of your mustang will range from 12-35 HP/TQ.
Now, let's talk about the types of tunes available. In total, there are three types of tunes. These are:
Canned
The canned tune can be defined as a pre-made tune. The job of a canned tune is to provide total convenience. For creating the canned tune, the tuner needs to putting down the perspective car on a dyno and then spending a few amounts of time building out a tune for that. Generally, the car is very close to stock or being tuned.
The canned tunes are the cheapest option as they never change and also bringing any customization is not possible. The basic tunes can not be used with larger injectors, upgraded turbos, and major range of modifications if the tunes are not told to do so.
Custom
On the other hand, the custom tuner can be set up for handling anythings. The custom tunes provide more power than the canned tune. A custom tune is a special tune that is either made by a professional or prepared by a company.
Dyno
The last one, the dyno tune is one of the easiest and safest ways for getting more power out of your car. The dyno has the ability to monitor torque and measure hp based on the torque and rpm. So it becomes a useful tool to use for optimizing a car's performance.
While purchasing a tune, you should always remember that you should not buy a tune from an unknown source. Go for a quality tune from a reputed brand and never try to tune by yourself. Especially the custom tuning that is for professionals. It needs to have an understanding of the nature of the entire operation. Because a single change can make a huge difference as well as can destroy the performance.
Variants of Tuning
This was all about the types of tunes. However, there are two options for tuning. Among them, one is the use of chips and another one is tuners.
The performance chips are usually required to be programmed to the make, year, and model of your mustang. Chips come with the preset tune. You can employ the chips at the bolt of the switch. While dealing with the chips, you need to remember that chips are closed circuits, and bringing any custom adjustment is not possible on a chip. Installing a chip is really very simple and takes a few times.
On the other hand, dealing with tuners allows you to bring a wide range of custom changes to specific options as it comes with open circuits. After tuning, you can reach any level of power output according to your wish. In a nutshell, tuning will offer you more tuning control.
Whatever, these are the two variants of tune. Each variant has both advantages and disadvantages. Let's give them a quick check.
Advantages and disadvantages of tuning chip for Mustang
If we talk about the Mustang tuning chip, then the 4-Bank Eliminator Chip which can be considered as an electrical device installs into the computer of your vehicles. This 4- Bank Eliminator chip can be used only in the car of 1987-2004.
This chip is designed with four custom tunes. Without it, it also offers a setting for your no/anti-theft setting and stock tune. Moreover, The selector switch of the chip can be placed anywhere. The glove box is commonplace though.
However, the switch offers a quick-changing ability among tunes such as drag racers and nitrous users. But for editing or adding tunes, the chip should have to be removed.
Advantages and disadvantages of tuning devices for Mustang
The SF4 Strategy tuner and the SCT LiveWire are handheld models with LCD displays. Usually, the tuner hooks up to your vehicle's ODBII port that is situated below the driver's side dash. In total, the total number of custom tunes is three.
However. for the safekeeping, the first time you will use the tune will be to download your car's stock tune into a 4th slot. At any time, you will be able to make a return back to stock your car.
In addition, you reserve the ability for editing some parameters straight away on the unit like air-fuel ratio, gear ratio, final spark value and so on which can be a great vibe for the racers at the track and also the customers with wide-band O2 sensors.
Whatever, Instead of sending the whole tuner in order to have a reprogramming, the new tunes can be emailed. It will take very few minutes to switch.
Frequently Asked Questions
How Do I load a tune onto my Mustang?
The Mustang of 1996 and after this, you need to plug your handheld tuning device into your OBDII and then following the instruction of your tuners for flashing your PCM. For getting the tunes into your tuner, you have to plug the tuner into your computer and then download the tune onto the device.
What is the best tuner for Mustang gt?
According to my research, SCT 40490 BDX performance tuner is surely one of the best mustang gt tuners. This tuner fits 2015, 2016, 2017, 2018, 2019 & 2020 mustang gt models.
What Parameters Does a tune affect in My Mustang?
After tuning, these parameters are get affected:
Ignition Timing
Spark
Throttle position
Fuel
The common performance tunes can reduce gas mileage. It totally depends on your tune and builds. In general, you will find a 1-2 MPG boost after a tune. However, the main determination of your gas milage after tuning your mustang will be your right foot and your decision.
Will Tuning My Mustang Void My Warranty?
In general, after tuning the warranty of your mustang will void. It depends on the dealer-to-dealer basis though as they will make the judgment call if your warranty has voided or not. That's why you should talk with the dealer about voiding the warranty.
Should I Tune My Completely Stock Mustang?
Well, tuning is done using for increasing the performances and provide lots of facilities. You will see the maximum performance even if your engine is bone-stock. So, tuning a stock mustang will provide you all of the facilities and a solid bump ranging between 12 to 35 HP/TQ.
What are the Benefits of Tuning My Mustang? 
Well, usually tuning is done for increasing the performance of your mustang. After tuning, you will find some benefits listed below:
Improved throttle response
Enhanced fuel economy
Increased horsepower and torque
More aggressive and shifting points.
Also Read: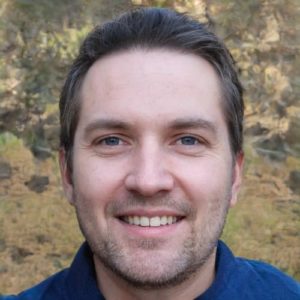 I'm Daniel Galbreath, founder of OffRoadersWorld.
I spend my spare time writing on this website, OffRoaders World. I share my thoughts and reviews on different types of gears, share tips sometimes. This website is specially created and regularly updated basically to help other folks like me when I started to solve the various problems they face, specially when they go off-roading.