Last Updated on June 6, 2021
For anyone who owns a boat, a winch is one of the most important accessories they need to own. It makes getting the boat in and out of the trailer easier and more efficient.
There are usually two types of boat trailer winches out there and they are manual and electric boat trailer winch. The most common type of winch used is manual winch as it's affordable and simpler compared to the electric ones.
And it is easy to get confused about which type of winch you should buy for your boat. So today we will look at some of the best hand cranked style manual winch from TR Industrial.
Related Posts:
TR Industrial Winch Review
1. TR Industrial 1600 lb. Trailer Winch Review
Weight 7.8 lbs.
Gear Ratio 4.1:1
Line Pull Capacity (lb.) 1600 lbs
Gear Mechanism Single Gear, One-Way
The first winch on today's list is a premium quality winch from the TR Industrial. This winch is capable of pulling 1600 lbs of load and comes with a pre-installed heavy-duty 20 ft long strap attached to a hook so you can start using it instantly after mounting.
This winch has excellent build quality as its frame and gears are made of premium steel and the outer layer is protected from wear and tear thanks to zinc and black plating, making it weather-resistant as well.
This winch has efficient, fast loading 4.1:1 gear that allows you to pull loads smoothly. Along with an ergonomic rotating handle that is gentle on your hands and wrists, makes for an easier and effortless cranking experience. It comes with an automatic brake that locks the winch if you stop winding or unwinding it.
Unfortunately, this winch has no freewheel spooling feature so you have to use the handle and adjust the cable to free spool it. This winch is easy to install and you can mount it in many ways as the forward and reverse mechanisms are the same. Overall, this winch is a high quality winch and worth paying a few extra bucks.
Pros
High pulling capacity
Resistant to wear, tear and harsh weather conditions
Has an automatic brake mechanism
Cons
Doesn't come with free spooling feature
Fairly expensive
2. TR Industrial 1200 lb. Trailer Winch Review
Weight 5.9 lbs
Gear Ratio 4:1
Line Pull Capacity (lb.) 1200 lbs
Gear Mechanism Single Gear, One-Way
This second winch on our list is another TR industrial winch that has a pulling capacity of 1200 lbs. This winch shares a lot of similarities with the previous winch we've mentioned. It comes with 20 ft strap attached with a hook that you can operate immediately after mounting.
This winch is ready to mount out of the box, making the installation process easy and efficient. It has a 4:1 gear ratio and a rotating handle that makes the pulling process almost effortless. This winch is wear and tear-resistant and can be operated in any weather condition. It's a functional winch for lightweight boats and comes at a very fair price.
Pros
High pulling capacity
Inexpensive compared to other winches of similar range
Resistant to wear, tear and harsh weather conditions
Cons
The strap provided isn't of great quality
Has no automatic brake mechanism
3. TR Industrial 600 lb. Trailer Winch
Weight 3.6 lbs
Gear Ratio 3.2:1
Line Pull Capacity (lb.) 600 lbs
Gear Mechanism Single Gear, One-Way
The last winch on our list today is a smaller winch with low pulling capacity. It is a hand crank winch that can pull up to 600 lbs of load. This winch is very sturdy with zinc and black plating, which makes this use very resistant against harsh elements and weather effects.
The package doesn't include any strap so you have to buy it for yourself. Make sure you buy the right size of cable or strap as this winch is only compatible with a maximum of 15 ft. x 2 in straps and if you opt for steel cable, then you can go up to 36 ft x 1/4 in size. It has only a ratchet lock and no automatic brake, so if you disengage the handle then the load will spool out uncontrollably. It has a 3.2:1 gear ratio and an ergonomic rotating handle for ease of use.
Pros
Very inexpensive
Resistant to wear, tear and harsh weather conditions
Cons
No strap provided
Has no automatic brake mechanism
Verdict
TR industrial is one of the new generations of tool companies. Their products are of good quality and affordable, which is one of the main reasons for their steady rise. Other than tools and accessories, they also make essential safety products.
All the TR industrial winch we've reviewed today are solidly built products. Along with the sturdiness, they are also designed with the comfort of users in mind. Each of them are made for different objectives and has few shortcomings, but you can certainly give them a try if they suit your needs.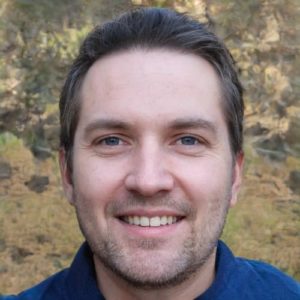 I'm Daniel Galbreath, founder of OffRoadersWorld.
I spend my spare time writing on this website, OffRoaders World. I share my thoughts and reviews on different types of gears, share tips sometimes. This website is specially created and regularly updated basically to help other folks like me when I started to solve the various problems they face, specially when they go off-roading.