Last Updated on August 17, 2022
The best hitch mounted winch
If you are looking for a hitch mounted winch and you don't have the time to shop around then just go for this one. Overall its performance and build quality are unparalleled.
Winch industry is one of the fastest-growing industries now. An excessive amount of vehicle is being manufactured every year. Now, those vehicle needs off-roading accessories and that's where winch comes in.
A winch can prove to be a savior in a moment of need. Now you can't just go to the market and get a winch. For that, you need some research to do.
A winch is labeled with the weight capacity that it can pull. You need to know what are you going to use it for, before buying.
After that, you need the information which one to buy among the different types of winches brands available in the market.
Well, that's why I am here today. I will guide you through some of the best hitch mounted winches and point out the positive and negative sides of them.
I hope it will make your decision-making process easier. Let's begin.
Best Hitch Mounted Winch Comparison
IMAGE
PRODUCT
DETAILS

Winner

Winner

Capacity: 9500 lb.
Rope: Steel

Check On Amazon

Runners Up

Runners Up

Capacity: 13,000 lb.
Rope: Steel/Synthetic

Check ON Amazon

Capacity: 8500 lb.
Rope: Steel

Check On Amazon

Capacity: 3000 lb.
Rope: Steel

Check On Amazon

Capacity: 2000 lb.
Rope: Steel

Check On Amazon
Related Products:
5 Best Hitch-Mounted Winches
1. Smittybilt 9500 lbs 97495 XRC GEN2 Winch
Key Features
Fairlead: 4 way roller
Waterproof: IP67 rated
Gear train: 3 stage planetary
Cable length: 93.5 feet (Steel)
Pull capacity: 9500 lbs (4309 kg)
Motor power: 6.6 HP series wound
I am going to start things off with a complete package from the brand Smittybilt. They have a well-reputed legacy in the off-roading accessories industry for over 50 years.
The Gen2 series of Smittybit XRC winches are in the market to perform heavy lifting. This series of winches is updated with all the advanced features. This series is all about higher performance and long-lasting durability.
This one is a proud member of that series. It comes with all the good qualities you want in a winch. Heavy winching, good build quality, powerful motor, waterproof body everything is in it.
It can pull up to 9,500 lbs of weight at ease. The pulling power is generated by a 6.6 HP amphibious motor which is massive. A 3-stage planetary gear system is in there to distribute the power.
It comes with steel cable to handle the pulling job. A 4-way roller fairlead guides the rope onto the drum and reduces the amount of friction. Thecable is 93.5 feet long.
This one comes in 3 different styles. One option is you can buy just the winch. The other two are you can get it with a winch cover or with a winch cradle. Obviously, they differ in price.
It has an IP67 rating, which means that it is completely waterproof. This tough winch can be used in any extreme weather conditions.
All the other accessories you need with it will come with the package. Things like a hook, mounting bolts, wiring, etc. Plus, it comes with a wired remote control which is detachable.
To get the pleasure of having the perfect winch for your car, you can definitely try this one. It is perfect from every angle.
Pros
Huge capacity
Powerful motor
IP67 waterproof
Durable and long cable
All accessories included
Available in various models
 Cons
No wireless remote included
2. ORCISH 13,000 lbs Electric Winch
Key Features
Waterproof: IP67 rated
Fairlead: Hawse Fairlead
Cable length: 85 feet (Steel)
Gear train: 3-stage planetary
Pull capacity: 13,000 lbs (5850 kg)
Now, I have a winch from ORCISH with a monstrous pulling capacity of 13,000 lbs.
The enormous winching power of this one tells you that it is ready to do the heavy lifting and it's one of the strongest winches out there. You can pull your Jeep or Truck out of any sticky situation with this one. If the weight is in range, then it can do the job efficiently.
There is an automatic load-holding brake that will ensure maximum safety during winching. It uses a steel cable to do the pulling job. The rope is 85 feet long.
To ensure positive load control it uses power in and power out the motor. A 3 stage planetary gear system makes sure that the power supply is perfect. It also makes the pulling job smoother.
It also has a synthetic rope version. The synthetic cable will be lighter than the steel cable but not as durable.
It is waterproof with an IP67 rating and it stays that way till 1-meter deep water. That gives you a lot of flexibility.
It comes with both wired and a wireless remote control which is pretty good. You can easily control it from a distance.
Looking at all those great features this one does deserve the attention. Plus, it is within an affordable price range.
Pros
Heavy capacity
IP67 waterproof
Wired and wireless remote
Well maintained safety measures
Cons
The battery that comes with the wireless remote is not that great
3. Superwinch 8500lbs 1585202 LP8500 Winch Gen II
Key Features
Fairlead: Hawse Fairlead
Cable length: 94 feet (Steel)
Gear train: 3 stage planetary
Pull capacity: 8, 500 lbs (3856 kg)
Motor power: 4.5 HP series wound
Let's jump to another brand. This time I have a winch from the brand Superwinch.
This one has a weight lifting capacity of 8,500 lbs. It uses a 4.5 Horsepower motor to provide the power it needs. But to be honest, that is not a very powerful motor. A 3 stage planetary gear train will send the horses where needed.
There is a lever-action free-spooling clutch that will allow you to disengage the motor quickly.
94 feet long steel cable is used in this one and a hawse fairlead to handle the cable. Hawse fairlead is totally powder coated to make it rust and corrosion-resistant.
There is a wired remote controller. They kept the cable of the remote very long which is 15 feet. It will allow you to control it from a safe distance.
There is no wireless remote control or any waterproof certification in this one.
It comes in another version which is LP1000. You can easily guess that one has a load capacity of 10,000 lbs. Plus, that one comes with a 5.1 HP motor and 4 way roller fairlead.
The price of this one is very high. So, we can call it a premium pick but not with the best set of features.
Pros
Two versions
Great pull capacity
Long rope included
Good build quality and design
Cons
Not waterproof
Very high price range
4. Superwinch 3,000lbs 1130220 LT3000 winch
Key Features
Fairlead: 4 way roller
Gear train: 3 stage planetary
Cable length: 50 feet (wire rope)
Pull capacity: 3,000 lbs (1360 kg)
Motor power: 1.2 HP permanent magnet
I have got another one from Superwinch. This one is not a big boy like the previous ones. It is here to handle small jobs.
With a winching capacity of 3000 lbs, this one is perfect for ATV, UTV, or boat holders. It can handle those vehicles at ease. For reliable performance, they used a permanent magnet motor in this one.
The motor is protected by a circuit breaker. It will generate enough power to seamlessly do the pulling job. It runs on 1.2 Horsepower in a low amp engine. They used 3 stages planetary gear train for power distribution.
They used 50 feet long wire rope and a 4 way roller fairlead to handle the rope. The rated line pull in this one is 27 feet per minute without the weight. However, it is 4 feet per minute with the weight.
You will get a wired remote with 12 feet long cable. There is a load holding automatic brake and heavy-duty hook included.
You might need a winch mount to fit your ATV or UTV.
Except for the wire rope which you can change with synthetic lines, this one is a solid option. Users are loving it and I would also recommend it.
Pros
Easy to handle
Great for lightweight jobs
Fits in a tight place due to small size
Cons
Wire rope that it comes with is not that good
5. WARN 92000 Vehicle Mounted 2000 Series Electric Winch (2,000 lbs)
Key Features
Fairlead: Hawse Fairlead
Pull capacity: 2,000 lbs (907 kg)
Cable length: 35 feet (Wire rope)
Gear train: Differential planetary
Motor power: 1.6 HP permanent magnet
And I am going to wrap things up with a cute small winch from the brand WARN.
It has a pull capacity of only 2,000 lbs. which tells us that it is designed for lighter loads. It's very small in size so you can easily mount it in tight spots. You can use it on hitch mounts or trailers.
It comes with a permanent magnet DC motor which has 1.6 Horsepower. That will provide enough power to handle the job. The differential planetary gear train is used in this one for the power distribution.
It has a 35 feet long wire rope that will do the pulling and it has hook and clasp included with it. They used hawse fairlead to wrap the rope in the wire drum.
There is a wired remote controller in this but no wireless remote included. It's also not waterproof.
There is another version available of this winch and that is Model 94000. That has a winching capacity of 4000 lbs with a 1.9 HP motor and a 3 stage planetary gear train.
Pros
Perfect for small loads
Easy to install and handle
Powerful motor to provide the power
Cons
I have also reviewed several Warn winch series. Here are some of those:
Verdict
Considering all the features, the Smittybilt XRC GEN2 is obviously our pick on the best hitch-mounted winch. It has all the great features to be the top choice. So it's safe to say that, it will provide an effective service along the road.
The Orcish 13,000 lbs also have a lot to offer within an affordable price range. If you need a winch with gigantic pulling power, then it can be your pick.
Tip: Try to buy a winch that has 1.5 times higher weight capacity than the gross weight of the object you want to pull.
FAQ
Do I need a mounting plate for my winch?
It depends on which type of bumper you have. A winch bumper that is designed to mount a winch does not need a trailer hitch mounting plate. A non-winch bumper will need an additional hitch receiver. The hitch receiver needs to be installed under the front bumper.
How big of a winch? Do I need to pull a car onto a trailer?
You need to make sure your winch has at least 1.5 times line pull capacity than the gross weight of your vehicle.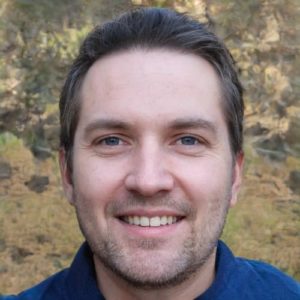 I'm Daniel Galbreath, founder of OffRoadersWorld.
I spend my spare time writing on this website, OffRoaders World. I share my thoughts and reviews on different types of gears, share tips sometimes. This website is specially created and regularly updated basically to help other folks like me when I started to solve the various problems they face, specially when they go off-roading.