Last Updated on August 5, 2022
We all know how essential a wheel bearing is to a vehicle. Without a proper wheel bearing, you won't have the correct harmony between a wheel, tire, and hub assembly. This will result in a rough drive.
That is why you should trust a brand like TRQ when purchasing wheel bearing. With his brand there, your safety and ride are never compromised.
In this TRQ wheel bearing review, I have included the top 6 bearings that will surely meet your standard.
TRQ Wheel Bearing Review
To do your job of selecting the finest TRQ wheel bearing easier, I have made a list of the six best ones.
1. TRQ Wheel Hubs & Bearings for Chevy GMC Truck 4X4 4WD
If you own a larger car like a truck, this is the wheel bearing for you. As this accessory is tapered, unlike roller balls, they are better for cornering or turning. No matter how large a force is exerted, these will be able to handle it.
This is because the angle in which the races are placed from the outside to the inside is greater, and it results in a great axial force grasping capability.
TRQ 2 front wheel hub also fits on both the front seats. Both all-wheel-drive and 4 wheel drives will be able to run smoothly with this model. The accessory comes with three-bolt flanges and is a perfect fit for any 6 lug wheel.
Made with high-quality material and extreme supervision, these will last you years. No compromise was made when it came to quality with these bearings. Pre-installed studs and all components assembled makes this a direct replacement that you can install very quickly without having to take a trip to the mechanic.
Pros
ABS sensors increase safety
Quicker braking
Measures wheel rotation speed
Safer cornering and turning
Handles greater axial force
Assembled and studs included for easier installation
Cons
No impact socket included
2. TRQ Wheel Bearing & Hub for Chevy GMC Cadillac 4WD
Replacing your old bearings with this new one won't be much trouble. These can be directly placed in. With most of the parts already assembled and put together, you won't have to spend much time in the setup process. New studs that are compatible with the recent models and three triangular bolt flanges are also included.
Anti-lock brake sensors make your brakes safer and smoother. With friction reduced quite significantly, you will be able to enjoy a smooth ride but with full control.
Users have had no problem with these bearings post-purchase; no signs of them coming loose, making noise, or abrasion. As the product is quite durable, you won't have to think about a replacement any time soon.
Pros
Fits new body style models
Smoother door skin
Fits 6 lug wheels and front seats
No assembly required
Updated studs and three triangular bolt flanges included
Great for ay 4WD vehicle
Cons
Does not fit 2WD or older models
3. TRQ Wheel Bearing& Hub for Chevy K1500 Pickup Tahoe w/ABS 4WD
These can provide more safety and control over your car. The capability to handle such force makes this indestructible. Even with regular and rough use, this bearing won't wear down easily. You'll be able to use these for a long time before any signs of rusting or damage is seen.
People, who love to race, drive rough on country roads or maintain roads, love these bearings because it reduces the friction and impact of the rough road on your car. Your wheels and tires stay good as new for a longer time.
When used on plain roads, these wheel hubs ensure that your drive is as smooth as ever. ABS sensors ensure you make safer brakes and also help record your wheel rotation speed.
A perfect fit for 4 wheel drive models, this front wheel hub is quite easy to install. You won't need any help and the process will take just a few hours. Most TRQ wheel bearings come pre-assembled, and so does this.
Pros
ABS sensor records wheel rotation and ensure better brakes
Perfect fit for 4 wheel drive models
Easy replacement process
Tapered
Can handle more axial force
Good for cars driven on uneven roads
Cons
Does not fit all-wheel-drive models
4. TRQ Wheel Bearings & Hubs for Nissan Maxima Altima V6 w/ABS
That is why easy-to-set-up pre-assembled wheel bearings such as this one is so hyped. With most of the components already in place and studs pre-installed, these wheel bearings can be installed with no hassle.
Compatible with most of the recent and older Nissan and Infinity models, this is a fan favorite. This set of wheel bearing will surely be a good fit for your vehicle. Strong construction and highly supervised quality control ensure that you get the best of the best.
Experience smoother drives with no noise or clinks when making sudden turns or brakes. A low vibration wheel bearing such as this one won't distract you and will also make your tires last a lot longer.
One thing you need to keep in mind is that this model does not include an ABS sensor. So your wheels rotations speed is not recorded.
Pros
Easiest replacement
Compatible with most Nissan and Infinity models
No squeaking or uneven brake pulls
Lasts a longer time than competition
Better turns and brakes
Makes tires last longer as well
Cons
5. TRQ Front Wheel Hubs & Bearings Lexus GX460 and GX470, Toyota 4Runner, Tacoma, and FJ Cruiser
Studs are provided with the bearing, which makes your rides safer and prevents accidents. These ensure that the wheel hub assembly is running smoothly without any extra friction or obstacle so you get a bump and noise-free ride.
The high-quality construction also ensures that there is no rusting or corrosion, making the bearings last even longer.
With that, the reduced friction, vibration, and overall shaking also reduce the impact on your car's wheels. Adding these TRQ wheel hubs will protect your car as well. Customers have had good results on uneven roads or when driving rough or with high-speed, thanks to the improved suspension.
Widely known as the best wheel bearing for 2010-2016 Lexus GX460, 2003-2009 Lexus GX470, 2003-2016 Toyota 4Runner, 2007-2014 Toyota FJ Cruiser, and 2005-2014 Toyota Tacoma.
Pros
No squeaking, rubbing or clicking
Long-lasting construction
Reduced vibration and friction
Studs are included that prevent accidents
Cons
Does not fit Infinity X models
6. TRQ Front Wheel Bearing Hub for Nissan 350z and Infiniti G35
You surely can't go wrong with this one. Fitting into a 5 lug wheel is no problem for this wheel hub bearing!
Available in a pair, this bearing set comes with pre-installed studs. That with the hubs, mounting bolts and bearings already assembled, makes this a very quick and easy-to-set-up replacement. You also don't need a press for the installation so the whole process should take just a few hours to get done with.
This model is widely known as a direct replacement that you can mount straight to a vehicle's hub. As per your requirements, you can set these on both the right-hand front or passenger side and the left-hand driver side.
With a handy ABS sensor attached to the bearing assembly, you can get a rotational wheel speed measurement. This convenient attachment is a great addition to the bearing for maintenance.
Pros
Compatible with lots of car models
Studs pre-attached
Strict quality control
Durable and long-lasting
Direct replacement that can be mounted right into the hub
Can be installed on both front right hand and left-hand side of the car
ABS sensor attached to measure wheel rotation speed
Cons
Verdict
All-wheel bearings from TRQ are of great quality. These will never disappoint you!
But if I were to choose one from this TRQ wheel bearing review, I would go for the TRQ Set for Chevy K1500 Pickup Tahoe w/ABS 4WD or the TRQ Set w/ABS for Chevy GMC Truck 4X4 4WD.
Both of these have a tapered structure, which gives them the ability to withstand more force, and they are affordable as well!
Hope you've enjoyed this guide. You can also have a look at my honda odyssey brake rotors list.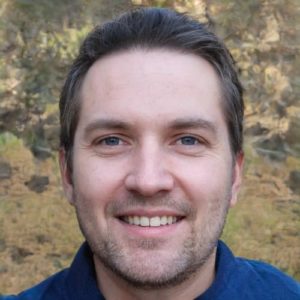 I'm Daniel Galbreath, founder of OffRoadersWorld.
I spend my spare time writing on this website, OffRoaders World. I share my thoughts and reviews on different types of gears, share tips sometimes. This website is specially created and regularly updated basically to help other folks like me when I started to solve the various problems they face, specially when they go off-roading.