Last Updated on August 4, 2022
The Best 10,000 lb Winch
If you want a clear pick, then I will tell you to go with this winch for its high reliability. Overall, performance-wise it is quite outstanding. Whether it's the motor itself or the winch rope that comes with it, everything included in the kit is awesome.

Off-roading without a winch on the front of your ride is the biggest mistake anyone can ever make. You never know what the wilderness has to throw in your way. Maybe there is a steep climb or a big puddle where the ride gets stuck from where the vehicle can power its way up through.
That's when the mightiest and the best 10000 lb winch will come to save the day. And not just getting out of sticky situations, you can use the device to even pull in heavy things like logs and stuff if needed.
So, there is a lot of use for the machine, but not every one of them is capable of doing the job right. It is why you've got to go around the market and find the best one. Don't have time for that? Then check out the list below.
IMAGE
PRODUCT
DETAILS

Best Overall

Best Overall

Rope: 100ft synthetic / 80ft wire
Remote: Advance Wireless

Check On Amazon

Rope: 100ft synthetic / 80ft wire
Remote: 12 ft remote switch (The 90287 wireless remote will work with this)

Check On Amazon

Best Budget

Best Budget

Rope: 98.5ft synthetic / wire rope
Remote: Wireless

Check On Amazon

Rope: 90ft synthetic / wire rope
Remote: 2 in 1 remote that can be used both as a wired and wireless remote

Check On Amazon

Rope: 85ft wire rope
Remote: 12ft wired

Check On Amazon
Top 5 Best 10000 lb Winch Review
There are many great winches. Some can pull heavier weights, while some others are great more lightweight jobs. But the ones here, the 10000 lb ones are right in the middle to help you out with both sorts of work: lightweight and heavier ones alike.
Give them a look and decide for yourself whether they meet your needs or not.
1. WARN 92815 Zeon Platinum 10-S – Best Overall
If you want to put your money on a winch that will never let you down, then go with the WARN. The 92815 Warn Zeon Platinum 10-S unit is one of the most reliable units out there today.
What makes it outstanding is its remote operation. That's right!
The machine got a remote from which you can not only operate it but also, you can even read the motor temperature alongside a couple of other things like the charge level from it. So, when the machine gets overloaded, you know when to stop.
Now coming back to the winch. It got built to push the limits. This IP68 waterproof-rated machine allows you to use your winch even in rainy conditions. And with a 20% faster line speed, the thing can pull in the ride quite fast. Getting 44-feet per minute is something that very few machines can manage to do like the WARN. Not to mention, it can pull heavy weights up to 10,000 pounds with ease.
The roller fairlead with the steel ropes allows WARN ZEON users to make the directional changes with ease. While leading the steel cable for reeling in for the job required.
Pros
Simple installation
Great value
Wireless remote
Heavy pulling capacity
Reliable motor
Cons
Also Read: Truck Winches of 2021 – Complete Review
2. Warn 89611 ZEON 10-S Winch
Another 10k WARN winch makes the list. This one however is a more affordable option than the earlier one. But in terms of performance, it is not far behind the other one.
Just like the other WARN ZEON unit, it got a higher weight pulling capacity of 10000 lb. The unit does it using a synthetic rope. As the unit uses synthetic rope, it is much more lightweight than steel cable. Even in terms of flexibility, it is far better than steel cable. Unlike those steel cables, the synthetic one is better to use in water surroundings as it floats around. It has a gear ratio of 216:1.
No doubt, the rope helps but the motor inside the WARN 89611 is the reason it can pull around such a higher weight. Alongside that motor, it got a newer gear train that works like a workhorse for long years to ensure the same kind of performance.
Even the build quality of the unit is exceptional. The satin-black cast-aluminum housing it got ensures the motor got a nice sealing to ensure liquid doesn't creep in inside the thing. Add to that the corrosion resistance and a nice design, the thing stands out from what's out there in the market.
So, all in all, for a fast, reliable pulling power, the WARN ZEON 10-S winch is another best 10k winch.
Pros
Flexible synthetic rope
Faster line speed
Long lasting performance
Great design
Solid build
Cons
Installation is a bit difficult.
Also Read: Warn Zeon & Zeon Platinum Winch- Core Differences
3. Smittybilt X20 COMP – Cheaper Option
For a simple to use the unit, the Smittybilt X20 COMP is a great option. Starting right from the top, the winch got a good weight pulling capacity of 10,000 lbs. The powerful series wound 6.6HP motor with its 3-stage planetary gear at its heart makes it possible.
To go well with that motor and gear system, it got a crush-resistant synthetic rope. It can manage to pull off the heavyweights. while ensuring there is no rope tearing or wearing off like some of the other cheap ones.
Line speed of the unit isn't much to complain about either. It isn't super fast, but nor it is either too slow. The thing maintains a steady line speed to get the work done in good time. Not to forget, it comes with a wireless remote control that allows users to use it from a distance.
Taking a look at everything, the Smittybilt is a great deal that you should take a look at for sure.
Pros
Durable
Easy to use
Great rope
Good lining speed
Superb gear system
Cons
Wireless remote range isn't the best
4. WARN 103253 VR EVO 10-S Electric
WARN is the leader in the winch industry. So, having another WARN unit on the best 10,000 pound winch list shouldn't come off as a surprise as it is inevitable.
What should surprise you which ones made the cut? This is the electric EVO 10-S 103253 VR. Being electric, there isn't much work there when it comes to hooking up the machine. The ease of installation is a great reason to opt for it.
That said, the machine allows you to work faster, more efficiently while letting you work with heavy loads around 10,000 pounds without any problem. For moving heavy objects with minimal effort, the winch is the one to go for.
Also, its noiseless operation is another reason to love the machine. It operates almost silently. Not to mention, you can operate the unit in two ways. Either use the remote that comes with it or use it the old-fashioned way manually.
The great thing about it is that even in knee-deep water, the winch will keep on working as it got an IP68 waterproof construction to prevent water from going inside the winch.
What more there is to ask from?
Pros
Waterproof
Two-in-one remote
Smooth planetary gear
Easy installation
Great value
Cons
Synthetic ropes get chafed after some time.
Also Check: Warn VR & VR EVO Series Winch List
5. Champion 10,000-lb. Truck/SUV Winch Kit
The last one on the list is the Champion 10,000 lb winch. This power equipment like all the other contemporaries of its got a high weight pulling capacity of 10,000 lbs. No surprise as it got a 3.6 horsepower DC-powered series wound motor at its core that gives it constant pulling power for such force.
Unlike other winches, it got a very fast line speed. How fast you ask? The thing can cover 3.9 feet per minute and that's even with a full load. When there is no load, the line speed gets to 15.7 feet per minute. That's outrageous!
Such pulling gets done with the help of an 85 foot by 3/8 inch aircraft cable that gets galvanized to ensure there is no fraying whatsoever due to friction. Even when you use it on abrasive terrains like rock, sand, or mud, there is no risk of tearing at all.
Alongside that highly durable cable, it got a roller fairlead that ensures to increase the lifespan of the cable.
Not to mention, at its core, the motor uses a planetary gear system that gets paired up with a dynamic braking system with a free spooling clutch to give you maximum control using the winch. And the best part is its speed mount. Hitching it on the grill is fast and easy, unlike anything you've ever seen.
Pros
Solid build
Great winch rope
Fast lining
Easy to use
Good wireless function
Cons
Installation a bit difficult
Conclusion
Before you know it, we've come to the end of the best 10k lb winch review. All the gears are excellent in every aspect. They are reliable, easy to use, pull in great weight, and have that wireless function to let you use them from a distance.
No doubt, you can get confused about which one to choose. If you want a clear pick, then I will tell you to go with the WARN 92815 for its high reliability. Overall, performance-wise it is quite outstanding. Whether it's the motor itself or the winch rope that comes with it, everything included in the kit is awesome.
But if you rarely off-road, and need a winch to use rarely for those moments where you get stuck in a puddle with the ride, then getting the Champion one makes a lot of sense. You can get the same kind of quality at a lower price range than the others.
Whichever you feel good about, go for it. The options here are all of the highest quality. So, you won't regret going with any one of them. That's guaranteed.
10,000 lb Winch Buying Guide
There are so many 10,000 lb winches in the market you will find but are all of these will be the best 10,000 lb winch option for you? No because there are a lot of things you need to consider in order to find your best 10,000 pound winch.
Now, the question is what are the things you need to keep in mind? Well, don't worry. I am here to help you out.
Today, I will be talking about all the necessary things that you need to keep in mind while purchasing a 10k lb winch. If you are looking for the same thing, then spend here a few minutes. This guide is going to be highly beneficial to you. So, let's get started.
Let's have a chat about your need
At first, you should think about your need. How you will be using the winch in order to make the best pick.
Are you thinking about competing in a rock race?
Do you need a winch for using it on your weekend?
Will you will be driving on a dirt road to Patagonia for over a year?
Do you need the winch for using it occasionally in a month around your farm?
If you feel the necessity of a farm winch, then there is no need to think about the waterproofing or fancy controls as you are not trekking through jungle roads. You will be needing to care about these features:
Wired vs wireless remote
Waterproofing
Pulling capacity per winch line layer.
Steel cable vs synthetic rope
Contactors or solenoids.
Amp draw
Well, I will be talking about all of the above-mentioned features below. Before that, it is better to think about some crucial facts like your rig and how the 10,000 lb winch will behave.
Is the winch size is 10,000 lb is the right size?
At first, let's talk about the winch size. Whether the best 10,000 lb winches will satisfy your purpose or not. Basically, it is recommended to pick a winch that holds 1.5 times higher pulling capacity than your vehicle's GVWR. You will find the necessary information related to GVWR on your rig door jamp with the VIN info.
For example, if your vehicle's GVWR is 5,000 lb, then you need a winch with a capacity of 5,000 x 1.5 = 7,500 lb. As you can understand, for a 10000 lb winch, your vehicle's GVWR should not be more than 6,700 lbs.
In general, the GVWR is calculated considering the highest weight of your rig along with tools, fuels, gears, passengers and so on. A little bit of judgment will not matter much if you know what you will be doing.
If you own an expedition-outfitted and 3 weeks loaded backcountry crew that beats the GVWR, then you will be needing a heavier winch. On the other hand, if you own a bobbed, stripped down and flatbed dodge ram pickup, then a light winch will be fine.
Will the 10000 lb winch will fit in my winch bumper?
The straightforward answer is yes because the manufacturers of winch bumper follow these measurements while designing a bumper. All the winches come with a mountain pattern of 10″x4.5″. The 10″x4.5″ means that the feet bolts of the winch are 10″ side to side and on center, front to back 4.5″.
Your bumper: Foot down vs foot forward
Well, may know that a winch can be mounted in two orientations. You will find some winches that can be mounted only foot-forward or foot-down. However, there are some winches that can be mounted both foot-down or foot-forward. You will find some winches that can be mounted foot-forward and foot-down too.
Basically, a winch remains mounted on bumpers either in a vertical mounting plate or in a horizontal mounting plate. You should know that here horizontal means foot-down and vertical means foot-forward.
While making the purchase, you have to make sure that the winch you are bringing has the same mounting orientation according to your vehicle's bumper. Otherwise, there is a good chance of breaking your winch casing. You will happy to know that most of the winch can be mounted in both foot-down or foot-forward orientation.
The physical interference of a winch: Is there anything to do
Well, you may find that a good number of bumper hold the winch tightly against the grill and bumper. This is an issue that actually depends on the winch casing design. As a result:
You may not find the control box fit
The clutches handle can get in contact with the body or bumper.
The motor terminals can get in contact with the body or bumper.
However, these problems can be fixed. You will find that almost all the winch can be "clocked" the gear housing or motor housing can rotate to winch feet relation. Now, the question is that how to clock a winch motor?
Well, clocking the winch motor is pretty much easy. You will just have to unbolt first, then rotate, and lastly re-bolt. By clicking the winch gearbox or motor, you will be able to get a tight gearbox or motor terminal handle experience.
You will not face problems with the control pack very often. The control box can be mounted often in the least two positions from the manufacturer. In exceptional cases, you are allowed to extend the cable of the control box and mount the control box anywhere on your vehicle's engine compartment or bumper.
Is it important to get my 10,000 lb winch waterproof?
Well, the waterproof feature of a winch is one of the main concerns. It is a major feature of a winch. Usually, the waterproof winch comes with IP ratings. I have talked about all of them below:
No rating: If a winch does not come with a rating, that means it does not hold the waterproof feature.
IP67 rating: The IP67 rating means that the dust-tight can be dipped in the lower part of your winch for 30 minutes 1 meter below the ground level.
IP68 rating: IP68 means that the dust-tight can be dipped according to the manufacturer's advised time with the lower part of your winch at a depth recommended by the winch manufacturer. Usually, the depth is about 3 meters below the ground level.
However, the water is allowed to reach your winch even if it holds an IP68 waterproof rating. But you don't have to worry about this because the winch will provide you the best result as it is advised to do. One more thing you should know that the IP68 waterproof rating is much better than the IP67 waterproof rating. Now the question is what will happen if water reaches your 10,000 lb winch?
What will happen if water reaches your 10,000 lb winch?
Usually, you need to think about three vulnerable points when you are thinking about getting in touch with water. They are:
Motor
Gearbox
Control pack
You need to worry about the winch gearbox and motor. You may find them working fine along with a good amount of gunk but if you sink a winch into the river that is non-rated. Then you will need to pull the motor housing and gear so that you can flush and grease them.
However, your main concern should be your winch control pack. You are supposed to know that the control pack has either contactors or solenoids. The contactors are new and solenoids old tech.
Usually, a winch is occupied with 4 solenoids and each solenoid has 4 terminals. That means your winch control panel has 16 terminals in total. If water reaches the solenoids, then the solenoids may get corroded. Moreover, the solenoids are supposed to be electromechanical and prone to failure so it's a better idea to have a few spare solenoids with you.
On the other hand, the contractor pack is a solid-state device. It is just a sealed box along with the necessary stuff. You can't access them. Most of the winch contactors hold IP68 ratings. However, if your winch contractor fails, then you will have to replace the whole unit. Now the question is which one better?
To be honest the solenoid works fine. But in this case, you have to make sure that you have spare solenoids with you. Again, the contractors are supposed to be the future of control packs. They come with a waterproof feature and have fewer points of failure.
Wireless vs wired winch remote: which one I should choose?
Well, let me clear the confusion first. Here, I am talking about the remote type of winch. I hope that you already know about it, a winch comes with two types of remote. They are wired remote and wireless remote.
The wired remote is old-fashioned and been using for decades. Usually, all the winch remote was supposed to come with a 12-foot winch remote cable so that anyone can operate a winch from the driver seat. But the problem is that the wired remote need to be plugged in before use.
Without it, there was wire snagging problems. Apart from that, there is another problem that the pins will become corroded if you do not keep the plug lubed on the winch control box.
On the other hand, the wireless remote is an excellent piece of equipment to deal with. If your winch holds a wireless remote, that means you don't need to plug in the remote. Without it, you will not have to face any wire snagging problem.
The most interesting thing is that you will be able to operate the winch from a safe distance. Each winch remote has an individual working area. You have to check it first that from how far you can operate your winch.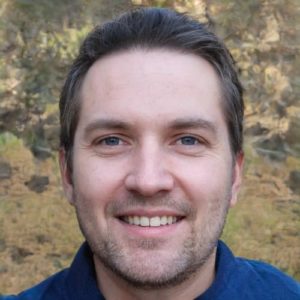 I'm Daniel Galbreath, founder of OffRoadersWorld.
I spend my spare time writing on this website, OffRoaders World. I share my thoughts and reviews on different types of gears, share tips sometimes. This website is specially created and regularly updated basically to help other folks like me when I started to solve the various problems they face, specially when they go off-roading.