Last Updated on August 17, 2022
The Best Truck Winch
If you are looking for a truck winch and you don't have the time to shop around then just go for this one. Overall, its performance and build quality is unparalleled. Undoubtedly the most ideal winch for trucks.

While buying the best truck winch, you must choose a heavy-duty winch that is capable of hauling heavy trucks from extreme conditions.
So, going for the right load capacity is vital here.
Along with the load capacity, you must have to consider some other crucial factors like:
Reasonable price
Ease of installation
Overall construction
Rope type, quality, length
Motor power and gear ratio
Weather-sealed solenoid or not
Water-resistant or not. Better if it's waterproof
Remote control quality, type, performance, grip
Brand reputation, customer support, and some other model-specific features
Standard features like 3-stage planetary gear, free spooling clutch, automatic/mechanical brake, etc
Good for you! I considered all the above points while making this shortlist of the best truck winches.
Without any further ado, let's get down to the business.
Truck Winch Comparison Table
IMAGE
PRODUCT
DETAILS

Best Overall

Best Overall

Capacity: 10,000 to 17,500 lb.
Rope: Synthetic/Steel
Remote: Wired + Wireless
Waterproof: Yes

Check On Amazon

Premium Pick

Premium Pick

Capacity: 8000 to 12,000 lb.
Rope: Synthetic
Remote: Wired
Waterproof: Yes

Check On Amazon

Cheaper Option

Cheaper Option

Capacity: 10,000 to 13,500 lb.
Rope: Synthetic
Remote: Wired + Wireless
Waterproof: Yes

Check On Amazon

Capacity: 9500 to 12,000 lb.
Rope: Steel/Synthetic
Remote: Wired
Waterproof: Yes

Check On Amazon

Capacity: 8000 lb.
Rope: Synthetic/Steel
Remote: Wired + Wireless
Waterproof: Yes

Check On Amazon
9 Best Truck Winches
To help you choose the perfect winch for your truck, I've listed down the 10 best options and their advantages and disadvantages.
1. Smittybilt X20 Truck Winch  (Best Overall)
Pros
Easy installation
Reasonably priced
Wired and wireless
IP68 waterproof rating
Clear instruction manual
Remote or manually operation
Multiple mounting options for the solenoid
Safe and efficient for towing stuck vehicles like a truck having heavy loads
Cons
Smittybilt is another reputed brand that has been leading the industry by introducing different winch models for a long time.
This model is a very durable alternative to the previous Warn winch which costs a lot less but still maintains good quality.
This very X20 version has a load capacity of 10,000-17,500 lbs. Meaning, according to the rule of thumb, you have to keep the GVW equal to or less than 11,666 lbs to get the best results.
Line
Smittybilt X20 17500 lbs version comes with a heavy-duty steel wire rope (98.5′) that goes through a 4-way roller fairlead without getting tangled.
Load Capacity Variations
Along with this 17,500 lbs load capacity version, Smittybilt has some models to offer to tow heavy vehicle like a truck:
Remote Control
This particular unit features a 12′ wired remote control. Some of the other versions offer wireless ones, though. The good thing is, you can use the same unit as a wireless remote control too. You just have to unplug the remote.
Similarly, if you find the remote battery is down, you just plug it in to make it a wired remote control.
Safety and Other Features
To make the towing experience smooth and safe, this winch offers every standard feature. It comes with a 3-stage planetary gear train, an automatic out-of drum brake, sliding ring-free spooling clutch, etc. It's a series-wound 6.6 hp motor as well to ensure a smooth recovery process.
Verdict
Altogether, Smittybilt X20 is a well-capable unit in recovering heavy trucks from a problematic situation at a reasonable price. If you are not willing to pay the price of Warn and still don't want to sacrifice the quality, this is one of the best truck winches for you.
2. Warn Zeon Winch for Trucks (Premium Pick)
Pros
IP68 rated
Easy installation
Long remote control cable
Multi mount versions available
Works fast, safely, and efficiently
Safety feature for smooth winching
Excellent customer support from the company
Well constructed, equipped with a powerful motor
Steel cable and synthetic rope versions are readily available
Winch mount or remote mount the convertible control pack
Cons
No wireless remote control
The price is on the higher side
Instruction manual is not too clear. You may have to learn from YouTube videos
The Warn 90287 wireless remote works flawlessly with this Zeon series.
When it's about shortlisting the best truck winch, Warn Zeon series winch lives up to my expectations more than anything else.
Warn makes its winches in the USA, and all the winches have eye-popping design and efficiency in rescuing your vehicles from tough conditions.
This version of the truck winch is not any exception. As it's a 10,000 lbs capacity winch, you should limit the gross vehicle weight (GVW) to 6,666 lbs to get the best results.
Line
It features an adequately long 100′ synthetic rope that goes through a high-quality aluminum hawse fairlead.
Load Capacity Variations
Besides this Zeon 10-S winch, Warn released the following versions under the Zeon series:
Remote Control
The remote control has a 12′ cable that is relatively easy to grip and operate because of its large buttons and handle. It works flawlessly.
Safety and Other Features
Warn used its newly designed planetary gear train in this unit as well as a series-wound motor. It's also equipped with an automatic mechanical cone brake, free spooling clutch. All these genuinely help to make the winching fast, secure, and reliable.
As I said, you can relocate the control pack. However, you have to buy the relocation kit separately.
Verdict
Overall, these Warn Zeon models are some of the most ideal winches for trucks.
Yes, they are expensive but Warn winches have been earning the trust of the truck owners for years now. They're the go to winch brand when it comes to rescuing a vehicle from the toughest of situations. If money isn't an issue, then you should definitely go for this one, ignore all others. You'll thank me later.
3. X-Bull Truck Winch (Budget pick)
Pros
Inexpensive
Multiple color options
Powerful motor to do the heaving towing job
Wired remote and two wireless remote controls included
IP67 rated, protected against temporary immersion in water
Sealed removable control box that is free from outside materials
Bright synthetic rope should help to tow trucks under low light conditions
Cons
Certain models can be noisy
The company should focus on improving the electric diagram for better understanding
X-Bull is not a chart-topping winch manufacturing brand but if you are finding some budget solution for your truck, this 10,000 lbs capacity winch should get the job done.
Line
All the load capacity versions of the X-Bull electric winch feature synthetic rope. However, the length is not the same. This 10,000 lbs version features a 78.5′ synthetic cable. The rope goes through a quality aluminum hawse fairlead.
Load Capacity Variations
Besides this 10000 lbs winch, X-Bull offers some other models varying in load capacities:
Remote Control
The purchase includes one wired remote control and two wireless remote controls. I like the size of the wired remote. It has a pretty effortless to grip, even when wearing gloves.
Safety and Other Features
Like other winches, this affordably priced winch also boasts all the standard features like a three-stage planetary gear system, automatic load-holding brake, free spooling clutch lever, etc. It's a series-wound motor having 5.6 HP, which is quite efficient in pulling a truck from a stuck situation.
Despite the low price, it includes some necessary accessories, including a winch cover.
Verdict
I recommend this winch only if you are under a tight budget. Otherwise, I suggest going for some of the most popular brands like Warn, Smittybilt, etc.
4. Ze-super 13,000 lb Truck Winch Kit
Pros
6.4 horsepower motor
Can hold up to 13,000 lbs
Waterproof and corrosion-resistant
Both wired & wireless remote control packs included in the kit
Free spooling & automatic load holding braking system for more safety
Cons
This winch kit can pull up to 13,000 lbs. The capacity is higher than the average truck winch on the market. Combined with its 6.4 horsepower winch motor, this winch can do the recovery job with ease.
When buying this winch, you will get both wireless and wired remote control. You can choose whichever you are more comfortable with. In the end, you will surely have no trouble when operating the winch.
It features a free spooling clutch and an automatic load holding braking system. The model also comes with a 3-stage planetary gear system. Another good thing about this model is that it has a power in and out feature. All these features combined ensure safety and allow you to have full control of the winch.
The model comes with a heavy-duty sealed contractor. On the other hand, it can pull up to 5.8 feet per minute once fully loaded. When empty, it can pull up to 22 feet per minute.
This winch kit includes a Dyneema 9mm by 18m synthetic rope as its cable. This is an extremely light material; it even floats on water. Yet, the durability is superb. Also, it is still workable even if the temperature is below 20-degree Celsius.
5. RUGCEL 12,000 lb Electric Winch
Pros
265:1 gear ratio
Powerful 6.7 HP motor
Capacity of 12,000 pounds
Synthetic rope cable included
Cons
Heavier than other models
Since your life may depend on your truck winch in case of being stuck, you absolutely need to look at its specifications. So, let us see how reliable this model is and find out why a lot of people consider this truck winch.
This model has the power of pulling heavy loads as 12,000 pounds. Of course, the other specifications will impress you as well. It features a magnetic motor with 6.7 horsepower.
This model may weigh lighter than the others, being 59.3lbs. This particular model comes with a synthetic rope, which no doubt is durable and the safest cable option.
So, what else does it feature? The 3-stage planetary gear system gets the job done with ease. Plus, no matter how the weather is, you can use this winch since it is waterproof.
More on that, it has an IP 68 rating which guarantees complete water resistance.
You have a lot of control of the winch with its clutch brake system.
The stylish design of this model adds to its advantage over other models. Not only that, but the price also will surely not break the bank. All in all, this is a perfect option if you are looking for a reliable truck winch.
6. ZE-AK 12,000lb Truck Winch
Pros
Remote control
Powerful 6 HP motor
86 inch synthetic rope
Capacity of 12,000 pounds
3-stage planetary gear system
Cons
This winch brand may not be the most popular brand but that does not imply that their products are not worth it. Just like this 12,000 lbs. Winch model, their products are packed with features and specifications, which will make you sing its praises.
Let us take a deeper look at this particular model. It is an electric winch that has the capacity to pull up to 12,000 lbs. You can use it with your truck, jeep, and anything else. The matt black color and powder coat finish makes it easy to the eyes; it looks simple yet strong.
It also features a wireless control remote to operate the winch, making it very convenient since you can have some distance from your truck when you are operating the winch. The cable is a synthetic rope that is 86 inches long. It also features a dynamic braking system.
On the other hand, the 6 HP motor is very powerful and is enough to pull back your truck quickly. It is not only the motor that will impress you. The three-stage planetary gear train system increases its power, which allows the winch to pull at a speed of 4.6 feet per minute. That being said, this winch is definitely one of the best winches for trucks.
7. Smittybilt 3rd Gen Truck Winch
Pros
Waterproof and IP 67 rated
3-stage planetary gear system
Synthetic and steel cable are 94 feet long
12% faster line pulling speed than old gen
Series wound motor of 7 HP; hard to find from other models
Cons
Might not be easy to set up and assemble
This is one of the newest models under their product line. If you are in search of a winch with a lower capacity, this might be one of the best options for you. If it had higher capacity options like the previous gen, I would have placed it in a higher position.
For its price, you will get a hold of a very powerful motor equipped with the latest technology.
This unit has two versions:
One version is equipped with a stainless steel cable that is 94 ft. Again, this is a really long cable compared to other models out there. The roller fairlead is a high-quality 4-way roller fairlead to ensure quick and smooth operation. Now, if you want to use a synthetic cable instead, you have the option to do so.
The synthetic version is as long as the steel wire cable. You can do a lot with 94 feet long rope. For the fairlead, the synthetic model comes with a hawse fairlead.
This model features a powerful 7 HP series wound motor. I must say this is the highest amongst other models out there. Plus, the gear ratio is at 173:1. Once more, it has a three-stage planetary gear and an automatic in-drum braking system.
8. Superwinch 9,500 lb Winch
Pros
Decent 5 HP motor
12 inch wired remote
Capacity of 9,500 pounds
More affordable than other truck winches
Cons
Quite heavy — being 90+ pounds (or 41 kilos)
As the name implies, the winch is incorporated with super-strong features, which makes its performance superb. It combines both cost-saving and power-boosting techniques. These are the key considerations when choosing a good truck winch! Let's find out more about this model.
What makes this model stand out from other truck winches in the market is that its drum is thicker, this adds strength to the winch when pulling the truck. It is designed to tackle a weight up to 9,500 lbs.
On the other hand, you get a good performing motor. The 5 HP weather-sealed motor is powerful enough to pull your vehicle so even if it is raining or snowing, you can be confident that your winch is protected.
Like the heavy-duty winches in the market, it features a three-stage gearbox that efficiently handles the stress and gets the job done quickly. When it comes to durability, the heavy-duty textured finish on this model makes it resistant to off-road abuse.
When it comes to the remote, you can be sure that it will last you for years and years. This rubber handheld remote will allow you to operate effortlessly.
This model comes with an aluminum hawse-fairlead and a synthetic 95-inch rope as cable.
9. WARN 8,000 lb Winch
Pros
12 V motor
Waterproof
90ft long stainless steel cable
Remote that works as a wireless or wired remote
Cons
The 8,000 lbs. capacity might not be enough even for slightly heavier trucks
If you happen to own a lighter SUV or let us say a two door jeep, you do not necessarily need a high capacity truck winch. Higher capacity winches generally weigh heavier, and it is not efficient if you have a pretty small truck.
Now, if you are in search of a high-quality truck winch regardless of the high price that is perfect for your small truck then read on because this VR EVO winch might be the one for you.
One thing you will like about this model is that it features a waterproof construction. It is IP68 rated, so you know you can rely on it whatever the weather is.
As mentioned, this is the perfect truck winch for light trucks. It can pull up to 8,000 lbs.! It is equipped with a 12 V motor too.
This model is equipped with a steel cable, which is 90 ft long going through a roller fairlead. The line speed of this without any load is 24.80 feet per minute. In terms of the fairlead, it is a roller type. Of course, it comes with a remote control that you can use either as a wireless or wired remote.
Truck Winch Buying Guide & Tips

Here I have described all the necessary things to help you get the best winches for truck. I hope this truck winches reviews will remove your confusion that makes the buying process a difficult task.
Winch Capacity
Accident occurs when the weight is larger than the pulling capacity. So, you have to consider the weight of your vehicle when choosing a truck winch and avoid low-profile design winches.
In terms of the winch, you should get a winch that has a minimum of 8,000 lbs pulling capacity. It's better to start at 10,000 lbs. Pick one that is able to pull 1.5x of your truck's weight as a rule of thumb. If you are still unsure about pulling power, I recommend you pick one that is able to pull the double weight of your truck. If your vehicle weight is 10,000 lb, then you will need a winch having a minimum of 15,000 lb capacity.
Type of Winch Rope
You may be in confusion about the heavy-duty pickup truck winch rope. There are mainly two kinds of heavy-duty truck winch rope available. They are synthetic and steel wire cable. Both types have advantages and disadvantages. Most of the best winches models offer both versions. Read on to know which one will be perfect for you so that you don't have to wait for a tow truck.
Steel Cable: It is the traditional choice and most common type that has been around the industry for a very long time. There are a lot of advantages of using a steel cable. Some of them are heat and abrasion-resistant, comparatively inexpensive and less maintenance.
Steel cable has some disadvantages too. Steel wire rope can rust and develop burrs. You will need gloves and protective gear to operate it. You will need a heavy-duty winch dampener to secure your safety. One major downside of steel cable is that, it stores a lot of energy and if it breaks, it can cause dangerous accidents. Steel wire rope is also heavier than synthetic rope.
Synthetic Ropes: Synthetic wire rope participated in offroad arena in the 90's.  This rope is flexible, lightweight, and easier to handle than the first type. The great upside of synthetic wire rope is it doesn't store energy so the possibility of causing damage to anyone or anything very low if it breaks. Plus, if it breaks, you can easily repair it in the field and continue winching.
Synthetic rope winch has some disadvantages too. Synthetic wire rope is susceptible to wearing off and needs regular maintenance. It can hold water that can make your heavy-duty truck winch a useless ice block. There is a solution to this problem. You have to pick a weather-resistant & waterproof synthetic rope winch. You need to consider all these when you choose a winch.
Electric Winch vs Hydraulic Winch
Which types of truck winches are right for your truck?
To find the right one, you have to understand the types of winches. There are mainly two types of winches: hydraulic & electric winch. Read on to make your choice wisely.
Electric Winch: Electric winch is a great winch type and popular choice for most truck drivers. All the winches I have reviewed in this guide are electric winch types. The most famous winches are electric winches type.
An electric winch is very easier to install and can be transferred easily from one truck to another. This is cheaper than hydraulic types having the same pull weight capacity winch. You don't need a hydraulic pump to run it as it runs by using the truck's battery.  An electric winch is less costly than a hydraulic winch. Also less powerful than a hydraulic winch. Electric winch type is considered the best truck winches.
Hydraulic Winch: As hydraulic winch runs off the power steering pump, you have to keep your truck's engine running when you using a hydraulic winch. But hydraulic winches are expensive and the installation process is difficult. Hydraulic winches are much powerful though. Hydraulic winches are usually used for a very high pulling capacity load. An electric winch is better than hydraulic winch for regular offroaders.
Nonintegrated or Integrated Winch
The non-integrated winch is suitable for those who want an aftermarket winch. Not a great winch to choose to be honest. The solenoid control box is separately placed in it. The integrated winch is best for your truck based on waterproof rating properties because the weather sealed solenoid control box with a circuit breaker is connected to the winch.
Mounting Options
Before making a final decision, consider the convertible control pack & multiple mounting options. Bumper mount, multi-mount, and heavy-duty good winch bumper are three popular options. These will make it easy to install & allows you to mount without any hassle.
Warranty
You will find the most high-quality truck winches includes a warranty. I always recommend you invest in a unit that has a warranty because it's a difficult job to find spare parts.
Typical Winch Failure
Here are some common winch failures that occur quite often.
There is a high possibility of breaking solenoids in cheap brands & low profile design winches.
Motor failure (occurs very rarely).
If not chosen a quality cover, the coating may get peeled off soon.
Who Makes The Best Truck Winch?

There are famous brands of winches available that produce different types truck winches. It is very confusing to find out which is best overall. To make things easy for you, here I have talked about 3 top truck winch brands that produce high-quality truck winches. many of them offer a limited lifetime warranty.
Warn Winch
This leading brand provides premium quality with ultimate performance. Their huge popularity is the reward of their excellent quality products. They have also achieved a lot of awards for their quality products. Models like warn winch, warn zeon is one of the most favorites to its users.
Superwinch
This global company produces high-quality electric truck winch, hydraulic winches, hubs, power drives, etc. The reason behind their huge popularity is their product quality, design and solid construction.
Smittybilt
Smittybilt winch brand another brand that offers the top winch for pickup trucks. This is a perfect brand for you if you don't have enough budget to go for an expensive one. Lots of their winches are on the best selling list on Amazon.
How Does A Truck Winch Work?
Regular offroaders use off-road truck winches to recover themselves out of sand, mud, terrain, or from any other sticky situation. But do you know how they work?
Motor, rope, gear train and drum are the important parts of an electric truck winch.
The attached truck recovery winch cable is operated by the motor. Plus, the drum and the motor are run by the gear train. The gear train transforms the motor power into pulling power.
A rope or cable wrapped around the winch drum. The rope length is generally 40-150 feet. The drum is circular-shaped which keeps the rope properly wrapped.
You will find some heavy-duty truck winches that come with a manual crank feature instead of a motor. Generally, older and cheaper units come with a manual crank.
The free spooling clutch allows you to engage or disengage the drum from the gear train. You can check my guide on how to use a winch to tow a truck if you don't know.
Truck Winch Safety Tips
Everyone should care about safety features. Here are some tips that you should follow.
Make sure You have the best winch for your truck
Inspect before each use.
Keep a safe distance from the winching area.
Stay focused.
Never winch for long bursts.
Always use a dampener.
Don't exceed the maximum winch capacity.
Use safety gear.
Follow the instructions manual.
Although, you can't fully prevent accidents. But following these tips will minimize risks and help you to protect yourself, your vehicle and other people around you.
Frequently Asked Questions
What is a truck winch and what is it used for?
A recovery winch is a mechanism that winds a cable around a drum while keeping a steady tension on it. They are used when you need to recover your truck from getting stuck in the mud, terrain, or any other unfortunate situation.
How much winch capacity should I look for when buying a truck winch? What size winch do I need for my truck?
The first thing to consider is the weight of the truck. Do not make the mistake & choose a winch in which pulling power is just the same weight of your truck. Remember that you are not only pulling your car, you also need to overcome the sludge.
Should I spend a lot of bucks on my truck winch?
Like most products, you get what you pay for. It is important to know that a truck electric winch can save your life. Getting a cheap one made from cheap materials might put your truck as well as your life in danger.
That being said, it does not mean that you cannot get a heavy-duty recovery winch at an affordable price. This review mentioned a few models with affordable prices and good performance.
How do you install a truck winch?
Installation of truck winch is easy. Every winch comes with its installation instructions but if you are not that confident, you can surely use some professional help.
Video: Installing A Truck Winch
Verdict On The Best Truck Winch Review
By this time, you should be able to have your pick from these best truck winches on the market. All these winches have their own advantages and disadvantages, and it is up to you to weigh them. By the end of the day, you know better what features you need and what will best suit your truck.
If you're looking for a truck winch but you don't have the time for intense comparison shopping, get the Smittybilt one for overall top quality at budget. Or, get the Warn if you want the highest quality one and the price isn't an issue for you.
That's all for today. I hope that this winch review has helped you select the right one.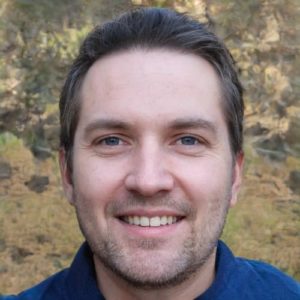 I'm Daniel Galbreath, founder of OffRoadersWorld.
I spend my spare time writing on this website, OffRoaders World. I share my thoughts and reviews on different types of gears, share tips sometimes. This website is specially created and regularly updated basically to help other folks like me when I started to solve the various problems they face, specially when they go off-roading.