Last Updated on July 24, 2021
WARN VRX 45-S
The best 4500 lb winch
If you are looking for 4500 lb winch and you don't have the time to shop around then just go for this one. it came from a reputed brand and is equipped with all the dynamic features. Overall its performance and build quality is unparalleled. Undoubtedly the most ideal 4500 lb winch.

4500 winch these days are churning out high-end features, and you know of it too. You're up for a replacement. Let us think; you want something that comes with a weatherproof attribute, amazing pull, equipped with synthetic cable. If it's silent and heavy-duty, that's a cherry on top.
Keeping your desires and wants in mind, we've arranged our reviews. Let's see if you can find the best 4500 lb winch.
Best 4500 lb Winch Review
When it's about efficiency, a 4500 lb winch is everyone's first choice. They are reliable and eligible for both large and smaller vehicles.
Hence, we will tell you every single thing about the best 4500-lb winches. After you finish reading this, you will be an expert and pick the right one without confusion.
So, without wasting much time, let's dive into that part right away!
WARN 101040 VRX
The top pick on our list is a winch by Warn, one of this brand's high-performance creations. It has a loading capacity of 4500lbs, so it's going to be perfect for any hard-wearing UTV.
This winch comes with an all-metal construction to ensure superior durability. Moreover, the black-powder-coated finish makes it corrosion-resistant, so you don't have to spend much time maintaining it.
The three-stage planetary gear train allows this winch to get you out from any obstacle smoothly. And if you are worried about losing control over the machine while operating, you don't have to do that anymore. Thanks to the load-holding mechanical grip, you will always have the most secure grip all the time.
With this 4500lbs winch, you will get a 50'/1.4" synthetic cable for an optimum experience. Additionally, it includes hawse fairlead and a zinc-plated hook.
Plus, a control switch (dash-mounted) and a corded remote control are there to keep the using procedure straightforward. And the whole thing comes with an IP68-rated waterproof sealing to keep the parts protected from any weather.
However, you need to remember that you will need a compatible bumper or mounting plate if you want it to fit in your car correctly.
So, considering all its unique features and benefits, we think it will ensure a better experience if you want to go for a wild ride!
Pros
High-performance winch with enhanced durability
Ensures smooth and reliable service
Weather-proof and heavy-duty construction
Suitable for regular use
Corrosion-resistant
Cons
It requires a compatible bumper for mounting
MotoAlliance VIPER Midnight
This is another 4500lbs winch by MotoAlliance that comes with excellent features and top-grade services. If you are looking for something highly efficient, this can be the one for you.
One of the most promising things about this winch is that it is constructed with first-rate stainless steel. Therefore, you can expect the most hard-wearing service in any situation. And it will provide a smooth performance all the time without any doubt.
Even if you are stuck in the stickiest mud hole, this winch will get you out effortlessly. Moreover, the whole thing is water-resistant; hence you can use it in any weather you want.
This winch is compatible with various vehicle brands, which is pretty impressive. In this way, you don't have to switch winches frequently if you get a new car. Additionally, it is pretty easy to install; thus, anyone can get this one for a hassle-free experience.
The synthetic rope worth 50 feet that comes with this winch is made with ultimate robustness. Therefore, you don't have to worry about any casualties while getting out of the hurdle. And this rope is entirely black, which makes it aesthetically pleasing!
When it's about quality service, you will find only a few products like this one. It offers you a perfect balance of value and price so that you can think about this one for a breezy experience.
Pros
High-end features and heavy-duty construction
Weatherproof and highly efficient
Compatible with many famous car brands
Easy to install
Offers excellent safety features
Cons
The instruction manual is a bit complicated
Superwinch 1145220 Terra 45
Superwinch is famous for top-quality manufacturing products, and this one is not an exception. It offers you high-end features and simplicity, which is a rare combination to find.
Despite having a 4500 pounds loading capacity, it is surprisingly lightweight and runs quietly. Therefore, users are drawn towards it for a peaceful experience.
As it doesn't make annoying noise, you can focus on your task when you are in trouble.
This winch includes all the hardware you need for installation. Moreover, the process is straightforward, so you don't have to be worried about any complicated mechanical work!
The dynamic brake & automatic load-holding feature ensures the safest experience for you. Hence, there is no doubt that it's a beginner and user-friendly product.
It is equipped with a robust motor that will provide a strong pull in any awry condition. And it has copper windings and a sealed bearing for top-rate efficiency.
The bearing on both sides makes sure that everything runs without any struggle. Moreover, the motor will never get overheated, which is a relief, to be honest.
This winch is designed with 2X wider gear than regular ones. Therefore, it can manage the load pretty evenly and ensures better engagement.
In addition to all, you will get a hard-wearing 55-foot steel cable. Steel wire rope provides maximum strength. And the fairlead roller will run everything smoothly and will save you the struggle every time.
On top of everything, it includes a wired remote control and handlebar mount for ease of use. However, this winch's mounting bolt pattern is 3.0″x6.66″, so don't forget about that.
Pros
Easy to install
Lightweight yet heavy-duty
The motor doesn't overheat
It runs quietly
Weather-sealed and has a circuit breaker
Cons
The instruction manual is not straightforward
Champion Power Equipment
Are you looking for an affordable winch? This one by Champion Power Equipment is the one for you! It's easy to operate and offers tons of fantastic features to save you from any complication you may face on the road.
The 4500lbs line pull is powered by a 1.6 HP motor for an optimum experience. Moreover, it comes with a line speed of 4.6-foot per minute with a full load. And when there is no load, the line speed is 12.8 feet per minute!
This winch includes a wireless remote that you can use to operate the pull as long as you are in a 50-foot radius. The remote is equipped with an automatic shut-off system; hence it will be turned off when you are not using it.
In this way, your car's battery will be preserved, which will sound like Mozart to any user's ear!
It comes with a complete package, including a mounting channel, roller fairlead, and a wiring kit with a contractor. Additionally, this tool has a handlebar mounted mini-rocker switch to make your winching experience effortless.
The convenient roller fairlead ensures a smooth pull all the time. Hence, you won't have to struggle much if you fall into any adverse situation. So, if you want to go on a solo off-road adventure, don't forget to pack this reliable winch.
You will get 38 feet galvanized aircraft cable designed to give you the most hard-wearing service. It will provide you with a remarkable service on rough roads without fraying.
When it's about reliability, you can put your trust in this product with your eyes closed. As this winch ensures the driver's safest journey, why don't you keep this one on your wishlist?
Pros
Effortless to operate
Heavy-duty and durable
Ensures a smooth pull
Preserves car's battery health
Offers excellent value for the money
Cons
FIERYRED Electric Winch
Now, the last one on our best 4500lb winch list is FIERYRED that comes with a colossal motor! So, if you are browsing for some heavy-duty options, you are going to love this one!
The combination of a 1.9 HP motor and a three-stage planetary gear system turns this winch into a superior tool. Moreover, the gear has an all-metal construction which makes it amazingly hard-wearing comparing to its competitors.
Thanks to the robustly made permanent magnet motor, you will get the smoothest and reliable line pull in any situation. It also makes sure that you are getting the fastest line speed under load, which is a dream come true!
This winch looks impressive in its textured matte black finish, and the whole surface is water-resistant. So, if you ever get stuck in a snowy or muddy road, you don't have to worry about damaging the tool, which is a sigh of relief!
It is equipped with a gear reduction ratio of 153:1, so you can say that this winch is made for smooth and robust pulling jobs. And the tool also features a dual control mode. Therefore, you can operate it within a 25-foot radius.
In addition to all, the synthetic rope of this winch is made with advanced design, which makes it ten times superior to the regular ones.
The mounting bolt pattern 130mm x 76mm, and the recommended battery for winching is 23A 12V. This product ensures a simple yet efficient winching experience, and so it's loved by all.
Pros
It comes with a dual control mode
Equipped with a robust synthetic cable
Built for a powerful and hassle-free pull
Water-resistant and highly durable
Made for heavy-duty winching
Cons
The wireless control isn't water-resistant
Final Verdict
When it's about getting the best 4500-lb winch, you don't have many options out there. Still, the choice is challenging as you have to be concerned about so many things if you want to get the most suitable tool to get out of awry situations.
For a first-rate experience, you can go for the WARN 101040 VRX that is one of the best 4500 lb winches on the market as it came from a reputed brand and is equipped with all the dynamic features.
You can also consider buying the Superwinch 1145220 for a more straightforward experience.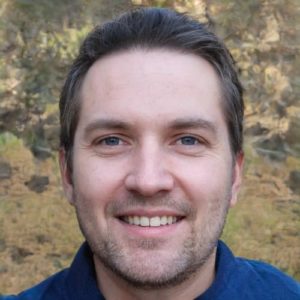 I'm Daniel Galbreath, founder of OffRoadersWorld.
I spend my spare time writing on this website, OffRoaders World. I share my thoughts and reviews on different types of gears, share tips sometimes. This website is specially created and regularly updated basically to help other folks like me when I started to solve the various problems they face, specially when they go off-roading.