Last Updated on August 17, 2022
The best winch for the money
If you are looking for a budget winch and you don't have the time to shop around then just go for this one. At this price, its performance and build quality are unparalleled. Best value for money that's for sure.

Why spend thousands when you don't do that much heavy pulling and a few hundred bucks winch is actually more than enough for you?
Affordable doesn't always mean bad. There are some really good quality winches that offer great features but still costs low. And I'm going to review only those today.
I have listed down the top ten budget winches you can purchase now. Keep on reading to know about each model's pros and cons!
Top 10 Best Winch for the Money Review
1. Smittybilt GEN2 – Best Budget Winch
What does the term 'best for the money' mean to you? (in case of the winch)
If it means a winch that is affordable but still packed with amazing features, then this winch is the perfect product for that. The price of this winch will not break the bank, yet the features are comparable to high-end models out there.
The first winch on my list is undoubtedly one of the best winches for the money available out there. This heavy-duty winch is suitable for medium to heavy vehicles. It has some superb specifications.
The price is very reasonable, considering the powerful motor and the technology it possesses.
The build quality of this winch is what made it the #1 budget winch choice. No other brand offers this high quality build at this price range that I can guarantee.
One of the key features of an electric winch is its ability to work in different weather conditions. This particular model is IP67 rated. It is waterproof, so you can rely on it anytime and anywhere.
As mentioned, it has a lower weight capacity. It can pull up to 9,500 – 17,500 lbs (four different capacity option)! This is still a decent load capacity, after all.
The motor on this model is a 6.6 HP series wound. No wonder that it can save heavy vehicles from being stuck with ease.
It also features a 3 stage planetary gear train and a sliding ring gear ratio of 161.28:1. This will make sure that the operation would be flawless and easy.
It comes with both steel cable and synthetic rope version.
The model is also lightweight being only 35 kg. For the overall dimension, it is very compact since it measures 2 0.88" (L) x 6.3" (W) x 7.4" (H).
For control, you get a 12-inch corded remote. Very high quality remote from the brand as usual.
Overall, smittybilt 97495 xrc winch is the best winch in the budget range. A perfect balance of price, quality, and performance.
Pros
6.6 HP motor
Very compact and looks nice
Synthetic rope is 94 feet long
IP67 rated; it will not be affected by water
Cons
Does not come with a wireless remote control
This high-quality winch model is not only waterproof but UV resistant as well. So, whatever the weather is, this winch will not let you down. Its durability is superb since it cannot be affected by almost any chemical.
In terms of the pulling power capacity, this winch will impress you. It can pull up to 13,000 lbs. with ease. This is the perfect capacity for medium-sized as well as the heavy sized vehicles.
Another amazing feature of this winch is its cable. It comes with a DYNEEMA SYNTHETIC rope. This is one of the strongest fibers in the world; it is even 10 times stronger than steel wire rope! You do not have to worry about the rope breaking at some point.
It also features a three-stage planetary gear. A hawse fairlead is also present in this model. Not only that, but you also get three remotes (two wireless and a wired one). All these features truly make this winch one of the best.
Pros
Waterproof and UV resistant
2 wireless and 1 extra wired remote
It comes with the best quality synthetic rope
Features a hawse fairlead for smooth operation
Cons
3. Smittybilt X2O Waterproof
Another feature of this powerful winch is its gear system. It features a 218:1 gear ratio, which will allow you to get the job done with ease. What's more, the pulling capacity of this model is superb too. It can tow as much as 17,000 lbs!
Let's now talk about the cable. For the 10,000 lbs. and 12,000 lbs. versions, you have a choice between a synthetic or a steel wire rope. For this capacity winch, Synthetic rope is better. Much lightweight, safer & strong. Although it costs more than the steel cable version.
For the versions with higher weight capacity, namely the 15,500 lbs. and 17,500 lbs., only the braided steel rope version is available. For much higher capacity winch, steel cable ib better than Synthetic rope. For these, steel cable is my preferred choice and this model exactly offers this.
Another good thing about smittybilt winch model is it comes with a wireless remote. This will allow you to operate the winch even from afar. Plus, it's waterproof! By the way, I should mention this is a really high-quality wireless remote control and has a premium look.
The size and weight of the winch are pretty compact, as well.
With all these features still maintaining high quality, it is one of the best off road winch for the money.
Pros
Powerful 6.6 HP motor
Very lightweight compared to others
The gear system has a good ratio and performs very well
It is waterproof, and you can use your winch in all weather
Cons
The solenoid might cause some issues but noting serious
4. TYT T1 Series 9,500 lbs
Lightweight vehicles call for a winch with a lighter capacity, but this does not mean you can't get a powerful winch. Take this TYT winch, for example. It may not be a heavyweight winch, but it is a heavy-duty one.
For starters, the capacity of this winch is 9,500lbs. It may not be a lot, but for light vehicles, this will do. In terms of the rest of the specifications, it is at par with higher capacity models. It features a free spooling clutch; this is the easiest way to spool out winch rope. Hence, you get to finish the job easier and faster.
You get full control with this winch since it features a three-stage planetary gear system and an automatic mechanical load-holding brake. The later feature also contributes to the safety of using this winch.
It comes with a synthetic rope that is 92 ft long and 3/8 inches in diameter. This is a pretty decent length, and it is nice that they incorporated a synthetic one rather than steel one. Another advantage is that this winch comes with a silver hawse fairlead. These make the towing very smooth and safe. It also includes a mounting plate to make the installation easy.
This winch is truly affordable, but you still get a durable circuit breaker. It also includes a wireless remote and a wired one.
Pros
Waterproof

You get two remotes

The model is affordable

Offers a 3-stage planetary gear train system

Comes with a synthetic cable which is 92 ft. long
Cons
The capacity might only be useful for a few vehicle models
5. ZE-AK Advanced 5,500 lb
As mentioned, this is designed for lightweight vehicles. The capacity is only 5,500 lbs. This capacity is perfect for hauling vehicles, which are about 3,600 lbs. For the price, you will really like how affordable this one is. Considering the rest of the specifications, you can tell this is one of the best winches for the money.
In terms of control, you get a durable wired remote. Don't raise your eyebrows yet! The cord on this remote is surprisingly long. You will not have a hard time operating this winch even from afar since the remote cord is 50 inches!
Another thing that you will like about this winch is that it's IP68 rated. For its price, you cannot expect a completely waterproof winch. Hence, this model stands out from the other models. You can use this winch for up to half an hour, even if it's submerged in 1.5m of water.
It comes with a strong steel cable, which is 50 ft long. Some may want a longer cable, but for others, this length will do the job. Other specifications include a free spooling clutch, 3-stage planetary gear system, dynamic brake, and a mounting plate. All in all, this is one of the best affordable winches and you'll get a smooth operation with this winch.
Pros
IP68 rated
Very affordable
The remote cord is very long
Includes free spooling clutch
Offers a 3-stage planetary gear train system
Cons
The cable length is only 50 ft
6. AC-DK 12V 4,500lb
This 4500 lb. winch is one of the perfect winches you can get from this list. The pulling capacity is just right, and the rest of the specifications are superb.
As the name implies, the capacity of this winch is 4,500 lbs. Its 12 V motor with 1.7 HP output is powerful enough to get the job done. It also features a 185:1 gear ratio and a 3-stage planetary gear train system. Not only that, but another good thing about this model is also that it has a power in and out feature.
For user safety, the manufacturer incorporated an automatic load-holding feature. You might be surprised that it also comes with a synthetic rope, considering the capacity. This is good since synthetic ropes are more lightweight, and just in case it breaks when you rig up a double line pull, there is less possibility of an accident. Plus, it has a decent length of 50 ft.
The manufacturer also incorporated a heavy-duty 4-way roller fairlead for smooth operation. It also includes both wireless remote and wired remote. You also get a pair of operation safety gloves upon purchasing. Overall, this is one of the best ATV/UTV winch for the money.
Pros
Free gloves
Features a synthetic rope
Comes with 2 types of remote
This model has a power in and out feature
Cons
The cable length could be longer
7. Bravex Single Line 3,500 lbs
It features a 12V heavy-duty motor, which enables the winch to make a strong and powerful pull. The fast line speeds will get the job done quickly and flawlessly. Other than that, it comes with a unique braking system. With these features, you are sure to get full control of your winch.
You will be impressed by how easy it is to control this winch. The manufacturer incorporated a sensitive waterproof wireless remote in this winch. You can operate it with just one finger. How efficient is that? Also, it comes with a corded remote.
In terms of the cable, this Single Line winch comes with a stainless steel rope. The 40 ft long rope may be the make or break factor of this winch. Moreover, the 3-stage gear system plus the 4-way roller fairlead adds to this winch's durable and efficient performance.
Pros
Incredibly fast line speed
The model comes with a strong stainless steel rope
Comes with 2 types of remote, the wireless remote is easy to use
You get full control of this winch with the unique braking system
Cons
The cable length is only 40 ft
The model is not easy to install
8. Champion 3,000 lbs
This model includes all the essentials you need to start winching. It comes with a mounting plate, a roller fairlead, and remote control. Let's discuss more on that later.
What's nice about this model is that it features a ratio of gear of 171:1 and a gear system. These two features combined will result in a very smooth and flawless winching experience with fast and durable pulling power.
It has a strength of 1.3 HP, 12 V motor. Being only 22.4 lbs., this is the perfect lightweight yet powerful winch you can add to your ATV or UTV. The manufacturer ensures user safety by incorporating a dynamic brake system; truly, this is one of the top ATV/UTV winches.
It also offers a strong aircraft cable, which is 46-foot long. The reliable roller fairlead makes it easy to control this cable.
Pros
Features ratio of gear 171:1
Handlebar-mounted remote
Very lightweight, it's only 22.4 lbs
The model features a heavy-duty aircraft cable which is 46-foot long
Cons
Does not offer a wireless remote
9. Pismire 12V Synthetic Rope Winch 12,000 lbs
This winch is a versatile product that is suitable for medium to heavy vehicles. The price is very reasonable as well, considering it is packed with amazing features. Let's take a closer look!
One advantage of this model is that it's IP67 rated. This means it's waterproof! You should always look for a waterproof winch since you never know what the weather would be until you use it. The waterproof relay really increases the product's durability.
For the remote, you get three when you buy this one. These two are wireless, which gives you more freedom and flexibility, and the remaining one is wired. 
As the name suggests, this product has the capacity to handle up to 12,000 lbs. It is equipped with a powerful 6.6 HP, 12v motor. The three-stage planetary gear system adds to its specifications.
For the cable, it comes with a 100 ft. synthetic rope. You do not usually get that length from other winches. Also, it is not hard to operate the tool since the free spooling clutch allows flawless pulling.
What will make you admire this winch, even more, is that it's pretty easy to install since the manual is very easy to follow. Overall, this is one of the best 12000-pound winches for the money.
Pros
IP67 rated

Affordable

Synthetic rope is 100 feet long

2 wireless remote and 1 extra wired remote
Cons
The wired remote can be a little short for some people
10. RUGCEL 12V 2,000lb
The last one on our list has the lowest load capacity. This particular winch can hold up to 2,000 lbs. Unfortunately, this can be of use by only a few very lightweight vehicles. Yet, if you own a lightweight ATV, you should check this one out.
The motor on this model has 1 HP (12 V) DC. No doubt that it can easily handle 2,000lbs. The ratio of gear 153:1 also helps with the smooth and efficient operation of this model.
Well, it also features a low-amp, permanent magnet motor. Not only that, but it also comes with a 1-stage gear system.
In terms of spooling, this model features a high pull rating and turn-free spooling clutch. The free spooling clutch ensures easy control and increased safety. What's more, it comes with a roller fairlead. This gives you a hassle-free and smooth pull.
For the cable, it comes with a galvanized, super-duty aircraft rope. This cable is 49 feet and able to withstand abrasive terrain without snapping. When looking at these specifications, this winch is still a good buy!
Pros
Affordable

Waterproof

Comes with a free spooling clutch
Cons
The weight capacity of 2,000 lbs. can only be used by a few vehicles
Verdict: Which One You Should Buy?
At this point, you might already have found the one you are looking for. If you are still confused then go for Smittybilt Gen2 or XBull, if you are buying winch for truck or jeep. For ATV/UTV, go for Champion.
Winch Buying Guide
Now that you have read reviews of some budget winches. But how do you decide which recovery winch will be best for your vehicle?
These are the qualities you need to look for when choosing a budget recovery quality winch:
Different Types of Winches Available Out There
The first thing you need to consider is the winch type. There are many types of winches in the market. Choosing the wrong type can be life-threatening.
Electric Winch: As this is the most common type, maybe you are familiar with it. Electric winch models are highly used and very popular choices for offroaders. All the recovery winch I reviewed are electric power winch.
Electric winch-type is designed to pull low to medium weight objects and the installation process is very simple. You can easily transfer an electric winch from one vehicle to another easily. You won't need a hydraulic power pump as it is run by using a vehicle's battery. They are also less expensive than hydraulic winches. The price range is way less.
But using an electric winch for a long time can cause an overheating problem and blow up the battery.
Hydraulic Winches: These models offer a high pull rating and can be used for a longer period. You won't face overheating problems while using a hydraulic winch. They are much safer for pulling heavy loads. They are not that portable winch though.
But they have some negative points too. They are very difficult to install and much more expensive. You may need a winch expert to install this winch.
Types of Winch Ropes
You probably noticed that some best cheap winches feature steel winch cable and some synthetic winch rope. Each type of rope has pros and cons. We've also reviewed some best budget winch with synthetic rope in this article.
Steel Cable: Steel cable is the most common type of winch kit rope. It is highly durable, resistant to weather and sunshine, requires less maintenance, and affordable. Steel winch cable lasts longer than synthetic ropes. You may have noticed that most older & higher pulling capacity winch comes with steel cable.
Steel cable has some negative points too. Steel winch cable stores energy. So, if it breaks, serious accidents can happen. It is recommended to wear gloves when using a steel winch cable. Also, use your winch dampener to enhance safety.
Synthetic Rope: Nowadays, this is a popular choice because of its safety features. It is flexible, strong, much lighter than steel cable, easier to handle, and is not as dangerous in hurting a person. The great advantage of this rope is that it won't hurt anyone if it breaks. Moreover, if it breaks you can easily fix it instantly.
There are some negative sides to this rope. It is expensive, requires constant checks and extra UV protection. Because of its safety benefits, I always recommend synthetic winch kit rope.
Winch Pulling Capacity
You will fail to pull an object if the pulling power of your winch is lower than the object's gross weight. So, you have to consider your vehicle's gross weight.
The ideal pulling power of vehicle is 1.5 times multiple of your vehicle's gross weight.  Pick a winch that has the pulling capacity to pull at least 1.5 times the gross weight of your vehicle. 1.5x is minimum & the winch line needs to have enough power to work under heavy loads. It's better to go for a higher weight pulling capacity. You'll need a winch with 12000 lbs gross weight capacity to pull an 8000 lb capacity vehicle.
I always recommend to spend the extra money and get a winch with a high pulling power load weight capacity. If your winch weight pulling capacity is higher than you need, you can expect good performance in any situation. If you're in doubt about pulling capacity then I suggest you pick one that is able to pull the double gross weight of your vehicle.
Winch Motor Type
When it comes to recovery winch motor, there are mainly two types of motor. Series wound motor and permanent magnet motor. Permanent magnet motors are cheaper than series wound motors.
On the contrary, you can go for a series wound motor if you think you will often be stuck in extreme terrain. Some model has removable control pack. It's good sometimes to be able to move the control pack. You can put the control box where you like.
Line Speed
Line speed refers how quickly a winch can retrieve the winch cable. Fast line speed is very helpful if you don't want to wait around and need to get out of a sticky situation quickly.
Remote Control
Pick the best one that offers a good remote controlling feature. Some winches come with either a corded or cordless remote. Again, some offer both. Both allow you to control the winch from a safe distance. In this best value winch guide, I have listed some winches that come with both corded and cordless remote.
Winch Brands
It's very confusing to find out the right brand while it comes to selecting a good & powerful winch. Because there are too many winch brands available including many low profile design winch brands that make quality winch.
You should pick one from a renowned and highly trusted brand like Warn winch, Superwinch, Ramsey winch. Before buying a winch, read the customer's opinion about this winch brand.
Waterproof or Not
I recommend you to choose a weather-sealed (weather resistant) waterproof winch as this will allow you to use your winch in rain or under-water. Weather sealed control box & waterproof winch will keep our off-road winch protected from water damage and also increase durability. Most good which for the money are already weather sealed (weather resistant).
Warranty
According to my experience, most high-quality winch comes with a few-year warranty. Finding the winch spare parts is a pretty difficult task. So, I always recommend getting a winch that comes with a warranty so that you don't have to worry about its limited lifetime.
Extra Features
Some models come with a winch cover which is a nice thing. By the way, also check the winch drum. The installation is easy in a multi-mount winch. You can buy snatch block, get a strong winch bumper
Frequently Asked Questions
Q: What's the difference between the electric winch and hydraulic winch?
An electric winch is the most widely used winch and the usual choice for vehicle owners. Electric winches are more versatile than hydraulic ones. Hydraulic winches are more powerful than electric ones, but it's not as efficient since it runs off the vehicle's steering pump.
Q: Wire or synthetic rope cable?
Wire cables are made from strands of carbon steel. They are heat and abrasion-resistant. The downside of using steel ropes is that they store energy. Hence, when they snap, it may be very dangerous. This is not a problem with this type of rope, and they are very easy to repair.
Video: Replacing wire rope cable with synthetic rope

Q: Do I need to get a waterproof winch?
As much as possible, try to purchase a waterproof one. This will increase the lifespan of the winch, especially if you are using it during rainy seasons.
Q: Can I use my winch as a hoist?
The answer is no. They are designed to perform two different things. Winches are not designed to lift 'dead weight.'
Final Words
By this time, I am sure you already understand how important a winch is. So, have you decided on which winch to buy from our list?
Remember to choose one that will also fit your vehicle specifications. I hope the pros and cons I enumerated helped you in choosing the perfect winch for the money that suits your needs. Good luck!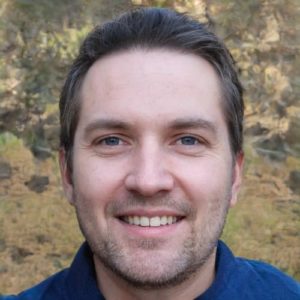 I'm Daniel Galbreath, founder of OffRoadersWorld.
I spend my spare time writing on this website, OffRoaders World. I share my thoughts and reviews on different types of gears, share tips sometimes. This website is specially created and regularly updated basically to help other folks like me when I started to solve the various problems they face, specially when they go off-roading.