Last Updated on June 19, 2021
The best air compressor for sandblasting
This unique air compressor comes with a powerful motor enabling you to take on huge tasks easily. The performance is top-notch and makes it worth the money.
To have optimum results, having the best piece of equipment and device is inevitable. I understand that, and that is why you'll find the best air compressors for sandblasting in my article.
And to give you a clear idea, I made sure to review each of the products with great care and made sure to provide you all the pros and cons of each of them.
Top 7 Air Compressors for Sandblasting
Here you will find 7 of the finest Air Compressor that is available in stores. Read along to find out more.
1. Makita MAC2400 Big Bore 2.5HP Air Compressor
First of all, the unit comes with a robust 2.5 horsepower 4-pole motor. The powerful motor gives users a tremendous pressure of 90 PSI at 4.2 CFM(cubic feet per minute), which allows you to do all types of tasks with ease. Also, unlike conventional compressors, the unit output is only 79dB.
Next, due to the motors, the device can also provide you a more powerful pressure (130 PSI) at 4.8 CFM with the same amount of noise emitted. In short, you get two pressure options and use the one which one is the best for the task at hand. No wonder it is considered to be the best in the business!
Besides, the sizeable bore of the device ensures superior compression, recovery, and helps in reducing the noise. Furthermore, the device comes with profoundly durable construction, which ensures that it is going to persist for a long amount of time.
All these heavy-duty performances and features might make you think that this device is quite troublesome to move. Well, that is where you are wrong! It comes with convenient dimensions (Roll-cage construction) that allow you to take it anywhere you want.
Plus, the roll cage construction protects the device from unwanted damages. That is not all, the product has a few more advantageous perks. With the lubricated pumps, the temperature of the whole contraption and reduces the chances of erosion. Also, more sizable air filters provide superior efficiency and enhance air intake. All these features make this one of the best air compressors for sandblasting.
Pros
The compressor comes with improved pump longevity
Comes with a robust motor
Has convenient dimensions that allow effortless movement
Roll-cage construction prevents external damage
Cons
Also Read: Top Off Road Air Compressor
2. Powermate VX PLA4708065 80-Gallon Electric Air Compressor
Right off the bat, the pressure provided by the unit is off the charts. It is capable of exerting around 155-PSI (maximum), which is more than enough to do all types of heavy-duty work.
And if you want a superior work time, then you can run the compressor at 40-PSI at 14-CFM that will exceedingly improve the work time on the ratchet, impactors, spray guns, or hammers.
Moreover, the capacity of the device is remarkable. It comes with an 80-gallon air receiver. Thus, I assure you that you will be able to do all types of intense and light-duty work effortlessly. Besides, it is installed with a 240-volt induction motor, which is quite efficient and saves up a sizeable amount of money.
Additionally, the unit's durability is excellent. It is made from top-notch material, which makes it impervious to rust, scratches, erosions, dents, and other unwanted damages.
Furthermore, using the product is very simple too. All the buttons and controls, including the gauge meter and on/off switch, are within your reach. When this is paired with its smooth operations, the product is a real work of art.
Pros
Offers exceptional pressure
Ensures efficient usage of electricity
Comes with a big air receiver
Allows you quick and smooth operations
The sturdy construction assures a long life for the device
Cons
The heavyweight of the product hinders the mobility
Quite expensive
See Also: Air compressors under $1000
3. 7.5 Horsepower Quiet Air Compressor
Apart from an enormous amount of work time, the compressor emits much less noise when compared to other air compressors. The RPM factor of the product reduces the noise, and thus, lets you finish your work without disturbing your neighbors.
By the way, the motor has an extraordinary horsepower of 5. That is why this is such an excellent product that will do all types of works. Plus, it comes with a sizeable air receiver (80-Gallons), which lets you do all types of tasks with relative ease.
Also, the icing on the cake is its cooling system. That is why the unit runs at about 35% lower temperature. Operating at such low temperatures prevents the device from heating up and offers you a much more efficient usage of the fuel.
Next, the product comes with excellent durability! The compressor is made from high-quality cast iron, which makes it an exceptional item for heavy-duty tasks as well as for delicate tasks. Besides, the look of the item is excellent! The yellow look on the compressor is unique and is a cool extension to your arsenal.
And finally, the product has comfortable dimensions. Due to this feature, you can effortlessly stash the item in your garage or workshop with little or no complications. Undoubtedly, this is one of the best compressors for sandblasting.
Pros
Provides you with sizeable RPM that assures quiet and efficient operations
Robust motors guarantee excellent pressure
Contains a sizeable amount of air receiver
Comfortable dimensions let you take the unit anywhere you want
Cons
Quite heavy that makes it quite difficult to move
4. Makita MAC5200 Big Bore 3.0 HP Air Compressor
In addition to marvelous transport, the device also contains a robust motor. The motor rotates at 3 horsepower, which allows it to provide you with a staggering volume of air around 90 PSI at 6.5 CFM. Thus, I guarantee that you will be able to do several sorts of tasks simply.
This sandblasting air compressor is also very long-lasting. Made from A-grade materials cast-iron, the device is going to support for several years. Plus, the pump is oil-lubricated, which regulates the temperature of the contraption, and it also reduces erosion! In short, it is a world-class one-time investment.
Apart from that, the unit offers you tremendous storage and lets the device work with 50 feet of 3/8 inch air hoses. Therefore, you can use this device for all types of tasks.
Furthermore, setting the device is quite uncomplicated as well. Also, the device comes with foldable levers, which reduce its size and aids the storage process. Plus, unlike other air compressors that come with tricky maintenance, Makita ensured to give you a design that will let you clean it with relative ease.
Moreover, the most lucrative feature is that you can enjoy all these remarkable attributes and more, at an unbelievably low price (300 to 400 dollars). Hence, making it an excellent budget air compressor.
Pros
Guarantees an extreme pressure of around 155 PSI
The convenient ergonomics allow you effortless ad swift storage
Comes with wheels that enable you to move the unit with ease
Durable build and other features make it a superb one-time investment
Cons
The wheels are quite fragile
5. Bostitch Pancake Air Compressor
Moving on, storing the device is also an effortless task. As the device comes with compact dimensions, you can stash it at any corner or anywhere in your workshop or garage without any effort.
Though it is light and compact, its power is going to be a surprise for you. The device can output a tremendous amount of air pressure (around 150 PSI at maximum), which is a sufficient amount to operate impactors, hammer machines, etc. If you want a higher operation time, you can switch to 90 PSI at 2.6 SCFM.
And it is less of a nuisance compared to all the other air compressors machine! The device outputs around 78.5 dB, which is ideal if you want a peaceful working experience.
That is not all the device has to offer. Another perk of owning the device is that you don't have to maintain it almost every day. It comes with an oil-free design, which lets you work for weeks before needing to clean the device.
One of the biggest problems that people face is starting up an air compressor in the cold. Well, with the Pancake, this is no more an issue. It has an efficient and swift start-up. Because of that, starting the device in any weather is an effortless task, and I assure you that you will be able to work in all conditions.
Pros
The device comes with an efficient start-up
Provides you with a remarkable PSI
Comes with a heavy-duty build
Easy to maintain
Cons
Doesn't have a sizeable amount of storage
6. DeWalt Air Compressor
Are you wondering what makes this product such a marvel? You already know that an air compressor tends to be bulky, which makes it quite tricky to move the device. That is not the case with this one. It has compact ergonomics and is quite light, which allows you to carry the device to your workplace with ease.
On that note, you don't even have to carry the device. The unit has wheels (never deflating wheels) and a collapsible handle in the front. These features enable you to easily pull the device to your workplace without any issue.
However, excellent mobility is not the only thing that you get from this masterpiece. The unit can output a tremendous amount of air pressure of 225 PSI. Thus, that is all you need to do all types of tasks with ease. And the air provided by the device is 80% more efficient, hence, allows you to finish your work without interruption.
In order to provide such a staggering power, the device comes with motors that operate at 1.6 HP.
Moreover, the sandblasting air compressor is not a nuisance! It emits around 78 decibels, which is similar to a washing machine working. So, I am confident that the device is going to provide you with a peaceful workplace and ensures that your neighbors are not bothered by your work.
Pros
The light and portable design of the unit allows easy and swift movement
Comes with robust motors that provide high HP
Provides you with a noiseless workplace
Efficient operations
Cons
The tires are not made from excellent materials
You need to handle it with great care
7. Senco PC1010 1/2 Horsepower Compressor
The products cost from 100 to 120 dollars, making it one of the most affordable compressors. And the product is an excellent option for works such as renovations and home improvements. It has a 1/2 horsepower motor that lets you do all sorts of light-handed work easily.
However, being cheap does bring some downfalls, and one of them is that this is not good for heavy-duty tasks. Plus, the horsepower provided by the motors is too less for any type of industrial usage. So, it is a great device if you are a novice in the business.
But the mobility of the device is top class. It comes with a handle on top and weighs around 20 pounds, which allows you to move the device from one place to another with ease. Also, the device has a compact size that allows you to effortlessly stash it anywhere in your home, garage, or workplace.
And the device is much less of a nuisance compared to other air compressors. Thus, facilitating you with a peaceful and satisfactory working experience. In short, the device is a great air compressor, but you would have to give up a lot! If you want to use this device for your home, then it is perfect.
Pros
Provides effortless and straightforward movement
Can be purchased at a very reasonable price
Quiet operation
Easy to store
Cons
Doesn't provide a sizeable PSI
Not a great option for heavy-duty work
Verdict
I am quite sure that you have found the right air compressor for sandblasting in my article. However, if you are still facing troubles and need suggestions, then I suggest you go for Makita's MAC2400. The product is an outstanding mixture of performance and efficiency. Plus, it is a good option for intense tasks.
However, if you want something that outputs a much higher compressed air pressure, then you can opt for Powermate's. The device comes with staggering 80-gallon tank size and will provide you with a pressure of 155 PSI.
But the device is quite expensive, so if you don't mind spending big bucks, then this is the best air compressor for sandblasting you can get.
On the other hand, if you are on a tight budget, then you can try Bostitch Pancake! The thing is quite portable and offers and an adequate amount of air pressure. Go through our list of recommended air compressors for sandblasting, and choose the one that suits you the most.
Frequently Asked Questions
How many CFM do I need for a sandblaster?
For small sandblasting or abrasive blasting tasks, an air compressor that produces 10-20 CFM(Cubic Feet Per Minute) air volume is suitable. For large sandblasting tasks, air compressor with a higher CFM is needed, an air compressor that produces 20-35 CFM air volume is ideal. For industry-type sandblasting tasks, an air compressor that produces 50-100 CFM air volume is used.
Which compressor is best for sandblasting?
Considering all the features, Makita MAC2400 Big Bore 2.5HP Air Compressor is the best one to go for.
What size air compressor is needed for sandblasting?
It depends on three factors. Nozzle size, CFM, PSI. Normal sandblasting or abrasive blasting requires 50 psi to 100 psi air pressure, uses two (1/8″) nozzle size & 10-35 CFM.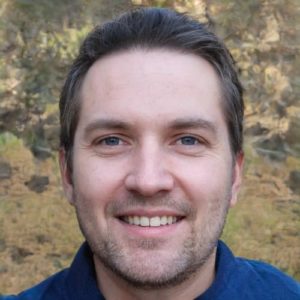 I'm Daniel Galbreath, founder of OffRoadersWorld.
I spend my spare time writing on this website, OffRoaders World. I share my thoughts and reviews on different types of gears, share tips sometimes. This website is specially created and regularly updated basically to help other folks like me when I started to solve the various problems they face, specially when they go off-roading.