Last Updated on June 19, 2021
If you're in search of a more professional air compressor, then you've come to the right place. Right here, I've got the best air compressors under 1000 USD.
Not only will they be able to meet the demand of construction sites and workshops, but they would be suitable for use by hobbyists.
With cast iron construction, a diverse pressure level, and protection for those motors running the unit, you can rely on it to get excellent service from the machines here.
So, why wait?
Buckle up your seat belt and start going through the list to find the ideal one to get your ultimate air compressor right away.
Top 7 Best Air Compressor Under $1000
Finding a high-performing air compressor within 1000 bucks can be a real challenge. There are some great ones, but more of them aren't of the quality you wish to have. To help you out, I've got here the 7-best air compressor within that 1000 dollar price range. So, check them out.
1. HPDAVV High-Pressure Air Compressor
Here you have the HPDAVV, a high-pressure air compressor that's got much use. Whether you're looking to fill up the scuba diving tanks or use them to fill up the PCP air guns, it comes to be of great use in every scenario.
At first, it might seem too hard to use, but it got a simple application. Right at the top, it got displays and a couple of buttons that are not too complicated to figure out.
The display is there to give you the pressure level. While multiple indicators show things like Mpa, KG unit, PSI unit, and much more. Then there are the buttons. Using you can run the unit on or off. Besides, there are down and up keys alongside the setting key. Using them, you can set the upper and lower limit to make sure you don't overdo the pressure level.
Other than this control panel with the display, you've got another small screen and an on/off button on both sides of it. The screen is to show the water temperature while the button is for the cooling system.
Thanks to it, now you can make sure to cool down the compressor easily while getting it ready for use again.
Overall, with its 10 minutes filling for a 1-liter tank and a working pressure level of 4500psi, this is one of the best-performing air compressor units in business.
Pros
Quick filling
Great cooling system
Easy operation
Instruction is easy to follow
Good pressure level
Cons
Not for larger scuba tanks
2. SS5 5HP 60 Gallon Single Stage – Best 60 gallon air compressor under $1000
For large capacity use, this is the ultimate choice. The 60-gallon receiver tank got enough punch for those high demanding jobs.
That said, the unit is as easy to use as a regular air compressor. It got a simple start/stop pressure switch to operate the thing. And it is automatic too.
No need to worry about putting together anything with SS5. The unit comes assembled and pre-wired right at your door front to let you use it right away.
You might require to change the filter while changing the oil for using it from time to time.
Such a powerful and expensive machine can't be damaged just because users overdo the motor. Manufacturers know that better than most which is why they've got manual thermal overload protection to cut the power off when there is the risk of overloading.
Though, it is perfect for individual work. The powerful 5 HP single-stage compressor can handle industrial-level air compressor work. A single stroke can compress the air sucked into the pressure to fill up the tires.
It got made that way as this thing can manage to keep an 18.1-cfm airflow at 90 psi with ease. Not to mention, the cast iron construction of it gives it the extended pump life to ensure 5000 hours of use.
Keep it all aside; the electric SS5 unit is something that you can use in enclosed spaces which is even impossible to think of using a gas-powered machine.
Pros
Industrial air compressor
Impeccable airflow rate
Ensured 5000 hours of use
Suitable for enclosed space use
Automatic start/stop switch
Cons
3. Industrial Air Contractor 4 Gallon Portable Pontoon Air Compressor
Air compressors require constant maintenance to keep them performing at the peak. No need for that anymore if you get yourself the Industrial Air Contractor.
This one here is an oil-free, low-maintenance machine. And at its core, it has a 4-gallon twin tank with a5 HP Honda OHC/OHV engine.
Honda is a reliable name known to make great engines. They got one of the smoothest running motors that perform at low fuel. What's even more impressive is their low emission rate. All that helps the OHV engine to churn out higher RPM to keep a steady airflow.
Then there is the low maintenance pump. At 5.0 cfm, this can manage to maintain 90 PSI for multiple main guns at the same time. It should have been a huge problem making the unit run too hot. That's where the patented technology of Industrial Air Contractor changes the game.
Its two-part cooling system ensures the temperature doesn't go up while keeping things cool. So, you can run the air compressor at a higher RPM without worrying about wrecking the machine running too hot.
Whether you've got to use it for airbrushing, blow cleaning, or for using it for inflating tires, the 155 PSI max pressure of it is up for all types of jobs.
Pros
Reliable engine
Versatile use
Higher RPM support
Patented cooling system
Low fuel consumption
Cons
Some faced issues with release valve
4. Industrial Air 30-Gallon Belt Driven Air compressor
Moving around such a large air compressor could have been a challenge. And yet it isn't thanks to Industrial Air's ingenious design.
It got the pneumatic wheels to make it easy for anyone to take it from one place to another without putting in any real effort.
But that's just one of its many great features.
Here, you have a cast-iron twin cylinder. Coupled with that is an oil-lubricated pump. This entire structure gets powered using an induction motor that can manage to provide a max pressure of 155 PSI.
Impressive!
What's even more impressive is the fact the aluminum head and valve plate on the cylinder pump make sure the machine dissipates the heat faster to make the air compressor run for longer periods without damaging it.
To run this unit, there isn't much to do. It got simple onboard controls that allow setting the regulator, check the tank and working pressure using the gauge, and an even simpler on/off switch to operate the thing.
Not to mention, the 30-gallon large compressor tank makes it ideal for a wide variety of heavy-duty tasks.
Pros
Highly portable
Made for industrial level work
Quiet operation
Easy to operate
Great pressure level
Cons
Hose isn't the best quality
5. Makita AC310H High-Pressure Air Compressor
For a more powerful performing air compressor, go and get the Makita. Where others offer high PSI levels up to 150, this takes it to a whole new level with the delivery of 400PSI.
So, working with those high-pressure nailers, this ultimate compressor is what you need.
Unlike others, it delivers you with four couplers. Of these four, two are universal that manage to keep a rating of 90PSI at 3.6 CFM for those conventional nailers. The other two couplers are for the extreme pressure nailers that keep a pressure rating of 300 PSI at 2.7 CFM. Makita's latest technology ensures such high air pressure with a power-to-weight ratio that can meet the most demanding pneumatic nailer's needs.
If that's not enough to excite you, then the low amp draw of the unit is something that might do that. There are fewer incidents of tripped breakers while reducing the voltage drops to a significant level during start-ups.
Not to mention, the air compressor can ensure greater displacement with a lower RPM level. And it does it being all so quiet.
Even the built structure deserves praise. The bottom of the air compressor makes sure when the machine gets used at its peak, the thing doesn't vibrate at all. And those tube frames make it easy to pick and move around with ease.
Overall, it is a great machine from every aspect.
Pros
Delivers high-pressure level
Easy to operate
Noiseless operation
Uses lower RPM
Less vibration
Cons
Quick connect fittings aren't the right size
6. Dewalt DXCMLA1983054 30-gallon portable air compressor
Here, you've got another industrial standard air compressor. This time, it comes from none other than one of the most reliable tools brands out there: Dewalt.
Like the earlier unit on the list, this is a 30-Gallon air compressor that lubricated. The lubrication is what ensures the internal parts and bearings within the compressor to make them perform for a long time.
To ensure maximum performance for long periods, the unit even has a thermally stable cylinder body made out of cast iron. It ensures the machine doesn't get heated up too much when the 1.9 Hp is working at full throttle.
For a wide variety of use, you can put your money on the vertical 30-gallon compressor. Maintaining a high PSI of up to 155 pressure levels can ensure use for tasks for air tools such as nail guns, paint sprayers, sanders, and many more.
All you need is to connect it to a 120-volt outlet to get it working. Its aluminum head and valve plates on the twin-cylinder pump dissipate the heat fast enough to give 20% more torque. Removing stubborn nuts and bolts hasn't been any easier before the Dewalt.
Though you might think it would be hard to move around this large tank air compressor. Even that gets solved with pneumatic wheels on its bottom, making it easy to take any job site.
Pros
Durable build
Easy to transport
Great pressure level
Reliable motor
Lasts for long
Cons
Takes time to get used to using it
7. Stealth 20 Gallon Ultra Quiet Air Compressor
There are not many that can go toe to toe with Stealth when it comes to versatility. From inflating cleaning tools to a drill or paint sprayer, there are various tools that are compatible to use with it.
It doesn't matter for what purpose you use or what pressure level you operate; you won't notice while running. The air compressor does justice to the name Stealth.
It is 80% quieter than most industrial air compressors while ensuring a 3 times longer lifespan.
The 1.8 HP induction motor at its heart takes 70 seconds only to recharge the air tanks from being fully empty. Meanwhile, the large 20-gallon capacity enables users to work on long projects without having any break.
Using the machine, you get the diversity of PSI to support the type of work you require to do using it. From having it at its peak 150 PSI for heavy-duty work to having it 6 CFM @ 40 PSI or 5 CFM @ 90 PSI to do other work, the machine can manage all.
But everything said, it is its cold weather support that wins over me. Even drawing a low voltage can manage to get the induction motor running for use.
Not to forget, the heavy-duty alloy metal body with the 8-inch rubber reinforced wheels also ensures durability and mobility to the air compressor.
Pros
Offers cold start
Diverse pressure level
Quiet operation
Extensive service life
Has big capacity tank
Cons:
Conclusion
Coming to the finish line, we've got our best air compressor under 1000 USD. No doubt, there are some impeccable options up here. However, if you still can't decide, then I would say go with the HPDAVV for its exceptional build.
Not only can it perform compression at a higher pressure level, but its patented cooling system also ensures the compressor works with such pressure without overloading the motor.
If that's not your cup of team, then something like the Industrial Air Contractor would do the job. It is highly portable, while its impeccable Honda engine makes sure it can maintain a steady pressure level throughout its run time.
No matter what you decide to pick, ultimately, you will be the winner. All of the compressors here are the best.
Popular Air Compressor Reviews: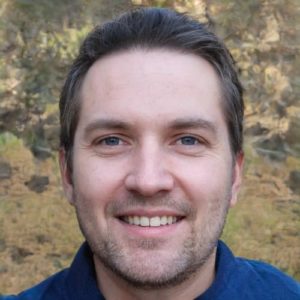 I'm Daniel Galbreath, founder of OffRoadersWorld.
I spend my spare time writing on this website, OffRoaders World. I share my thoughts and reviews on different types of gears, share tips sometimes. This website is specially created and regularly updated basically to help other folks like me when I started to solve the various problems they face, specially when they go off-roading.