Last Updated on August 4, 2022
The best off road air compressor
If you are looking for off road air compressor and you don't have the time to shop around then just go for this one. At this price range, its performance and build quality are unparalleled.
Air is everywhere but it will not fill itself inside the tire when your jeep/car/atv or truck tires get flat.
What if this happens when you're off camping or in the middle of a road where you can't find the nearest service station?
This will not be a problem if you have an off road air compressor with you.
A portable air compressor can help you pump up the tires of your Jeep, truck, car, or even dirt bikes and ATVs. This is also useful for your suspension system by filling much-needed air. Since there are a lot of choices in the market, it is best to know what may work best according to your needs and preferences. Our best off road air compressors review will talk about 5 top-notch air compressors in the market.
Off Road Air Compressor Comparison
IMAGE
PRODUCT
DETAILS

Most Powerful

Most Powerful

PSI: 150
CFM: 6.16 (no load) and 4.65 (at 29 PSI)
Duty Cycle: 100%
Weight: 33 lbs

Check On Amazon

Best Overall

Best Overall

PSI: 150
CFM: 2.3
Duty Cycle: 33%
Weight: 10.4 lbs

Check On Amazon

PSI: 150
CFM: 5.65
Duty Cycle: 40 Minute
Weight: 20.3 lbs

Check On Amazon

PSI: 150
CFM: 
Weight: 2.42 lbs

Check On Amazon

PSI: 150
SCFM: 2.0 (at 90 PSI)
Weight: 20 lbs

Check On Amazon
Top 5 Best Off Road Air Compressor Review
In this guide, you will find out which item can help you get your job done. Each of which has its unique features with common functionality. Let us take a look at some of the best air compressors today.
1. ARB Twin Motor  – Most Powerful Off Road Air Compressor
Being made of a compact twin motor, you can carry this anywhere you go without worrying about an added load. Together with its cylinder built, it becomes a high flowing compressor that can provide pressure up to 4.65 CFM, and that is at 29 PSI or if it doesn't have a load at 6.16 CFM.
It is equipped with an optimum pressure switch that manages pressure up to 150 PSI. This only signifies that it can suit most tools that require air. Not to mention, the air tank is made of an integrated aluminum, making it durable enough to stand time. For added durability, it comes with a carry case with compartments.
What is good about this is that the case is impact-resistant and water-proof, as well as ideal for storing its accessories. You will be ensured of a 100 percent duty cycle with its outstanding features, including a unique DC cooling fan and mounting brackets that dissolve heat from electronics, heads, and motors.
The kit also includes an air tank, twin compressor, canvas organizer, inflator, blow gun, air hose (20 feet), and a water-proof case. This is a famous air compressor model and undoubtedly one of the best portable air compressor for off roading.
Pros
Powerful twin motor
Attached air tank
Cooling fan and mounting brackets.
Water-proof and durable case
Cons
Also Read: Top Air Compressor for Sandblasting
2. VIAIR 400P – Best Budget Off Road Air Compressor
It has a maximum run time of 33 percent, allowing it to operate in different situations either on a hot summer day or during winter. And since it has a maximum working pressure of 150 PSI, this makes it better than usual and can be applied in case higher pressure is needed. Well, the usual is from 90 to 100 PSI.
This portable air compressor is the best option for off road enthusiasts as it can save you even if you're far away from home. Being approved worldwide also means a lot because it only shows that it is of supreme quality. The set already includes a portable tire inflator air hose as well as an air pressure gauge.
It only means that having this with you can air up, air down, air up intermittently, air down intermittently, and determine tire pressure. You simply have to turn off the compressor to check the air pressure. Additional parts include a power cord, inline fuse holder, sand tray, and carry bag as well.
Much more, it comes with accessories such as inflation tips, dual battery clamps, and inflator/deflator air hose.
Pros
Powerful 12 Volt motor voltage
Permanent magnetic motor
Maximum duty cycle of 33 percent
Up to 150 PSI working pressure
8.50 pounds
Cons
Tire chuck made of a deep clamp-on
3. Smittybilt 2781 5.65 CFM Universal – Most Compact Off Road air Compressor
It comes with an auto-thermal cut-off switch that gives protection from damage so you can use it for long periods as well as to ensure durability. This comes with an easy-to-read pressure gauge up to 150 PSI as a maximum pressure of the compressor. Not to mention, it has a working PSI of 120.
Using a 12V motor and 45 amps as maximum, this tool can be powered directly by your vehicle's battery, making it a portable option, especially if you are fond of going anywhere. That means that even if you get flat in the middle of nowhere, you still have an on-the-go air compressor.
With a run time of 40 minutes, this works well at 75 degrees Fahrenheit and at 40 PSI as well. It has a quick-release coil hose with a length of 24 feet, making it versatile enough to use. With 72 liters per minute as the maximum airflow, this is beneficial for your needs.
This includes an E-Z twist brass air tool inflator and a 10 feet power cord. It comes with a storage bag so you can easily store or bring it anywhere. More excitingly, users revealed that you could easily customize the rig so you can effectively and efficiently employ it. Undoubtedly, this is one of the best 12 volt air compressor for off road.
Pros
Easy-to-read display
72 liters per min maximum airflow
Quick-release air hose
Auto-thermal cut-off switch
Storage bag included
Cons
You need to turn on the unit to fill the air
4. TEROMAS Tire Inflator – Multi Purposed Off Road Air Compressor
It comes with a wall plug and a cigarette lighter plug that can allow you to use it anywhere you may go. Since it also includes 3 more adaptors, it is versatile enough to fit in different vehicles, motorcycles, RV, bike tires, inflatable boats, air mattresses, balls, and any other inflatables.
Using this allows you to inflate objects as fast as 4 minutes, specifically from 0 to 35PSI. Inflating tires with this air compressor is more convenient and easy, especially that it comes in a portable size. This only means that it saves much space without compromising power.
Also, you can comfortably keep it at home or carry it on your vehicle or even your bag. With its auto-off function, you can preset the pressure value that you desire. Once the desired value is already achieved, it will just shut off automatically.
This only means that you no longer have to worry about low tire pressure or over-inflating, thereby promoting safety. Not to mention, its LED LCD makes it convenient not only for night use but also under strong sunlight.
The pressure is also measured in different units including BAR, PSI, and KG/CM2. All these features make it one of the best off road tire inflator for both newbies and enthusiasts.
Pros
Multi-purpose air compressor with AC/DC outlet
Space-saving tool
Auto-off function
Strong power
Digital LED display
Cons
No options for the power source
5. PORTER-CABLE CMB15 Hand Carry Compressor Kit
Expect a faster recovery time as it has 2.0 SCFM at 90PSI. Weighing only 20 pounds with a 1.5-gallon tank, you can easily carry it anywhere you go. This includes rubber feet and a water drain valve too. From its face, you won't find it obvious that it is an air compressor. Don't worry — it is not a space gadget.
Since its maximum tank pressure is 150PSI, you can store more air, which further increases its runtimes. It comes with a durable oil-free pump and pumps lubrication as well, making it more convenient for you to use it for longer periods. Not to mention, it is affordable too. So you don't have to invest in large and expensive air compressors.
Much more, it is maintenance-free, so you don't have to replace it frequently. This can make you save more money and time. Being a low AMP motor means that you can start it easily, even in extreme conditions. Plus, its extension power cord makes it versatile enough to reach various inflatables.
Buying this comes with more accessories, so you don't need to buy them and incur added expenditures. This portable device has fancy colors and loos, making it special for users.
Pros
Weighs 22 pounds
10 AMP thus low power consumption
Maximum pressure up to 150 PSI
120 Volt motor
Cons
Tank capacity is only 1.5 gallon
Verdict on Best Off Road Air Compressor
There are many options that you can choose from but you should have the best off road air compressor to enjoy your adventures without worrying about the tire. Hopefully, now that you've read my review, I'm sure you already have selected one in mind!
Off-Road Air Compressor Buying Guide & Tips
What Is The Top Off-Road Air Compressor?
There is no universal off road air compressor that can be best for everyone. The best portable air compressor for off-road truck tires might not be best for ATV. You have to find out what features you need in an air compressor.
Below, I have explained the factors that you should consider while buying an air compressor for off road.
Factors To Consider While Buying Offroad Air Compressor
PSI Capacity
PSI(Pounds Per Square Inch) corresponds to speed and pressure. The higher the PSI capacity, the faster and stronger the compressor will be. It's very important to know the required PSI before buying a compressor because some of the other features can be upgraded but PSI can never be upgraded.
CFM
CFM stands for cubic feet per minute. The higher the CFM, the faster the compressor can inflate tires. Air compressor with higher CFM also requires more power.
Duty Cycle
Duty cycle means how long a compressor can run before it needs to stop and cool off. If a compressor has a 50% duty cycle, it might be able to run for 30 minutes before requiring a 30 minutes break. Understanding the duty cycle will give you a better idea of the device's performance.
Tank Size
Tank size is another important thing to consider while looking for the best offroad compressor. Bigger tanks are needed for handling bigger tasks. As you're looking for a portable compressor, pick one with a small tank. if your PSI is up to the task, then a smaller-sized tank can do the job. Compressor with heavy tanks is difficult to move around.
Noise Level
This is another important factor to consider while looking for an air compressor for off-roading. The noise level has a high connection with the construction of the compressor. Properly crafted compressors tend to be quiet. On the contrary, cheaply built models tend to run louder. 12-volt units usually produce 50 to 60 decibels and they are typically quiet.
Use
You have to keep in mind what kind of tire you're going to filling up with the compressor. You will need a robust unit for filling a truck or big SUV. On the other hand, a less powerful unit is enough for ATVs, UTVs, Bikes and more.
Weight
You have to keep in mind that you will be often moving this compressor around with you. So, it is very important to consider the weight of the unit. Larger models tend to have higher PSI and higher weight too.
Budget
Before start looking for an air compressor for off road, think about how much budget you have to spend on a compressor. Calculate your budget and take a look at the units I have mentioned in my top rated off-road air compressors list.
On-Board vs Portable Air Compressors
On-board air compressors are permanently attached to the vehicle for use with various applications. They are often used in conjunction with novelty horns, locking differentials and many other off road air accessories. You will find these systems are highly used in Overlanding rigs.
Portable air compressors are more attractive as they can be easily moved or carried. Portable compressors are not permanently attached. So, you can easily transport them from your vehicle to storage or another vehicle.
Frequently Asked Questions
What does PSI represent?
This represents air pressure. It matters a lot as it is linked with tires that are responsible for various aspects of the functionality of your vehicle. This relates to handling, safety, and fuel economy as well.
Which is a better option, the traditional or the digital?
It depends upon your preference. If you want something that can provide a more informative process, then you may opt for a digital air compressor.
Do I need to consider the size?
At some point, size does matter, usually for purposes of convenience. But then, most big compressors can provide more PSI and power. High power is needed to run air tools & compressors. However, it is not true to all since some smaller compressor provides the same feature plus portability. They can be considered as one of the best off-road air compressors on the market.
Can I have an off-road air compressor on a budget?
Yes, of course. There are a lot of affordable air compressor options for tire inflation in the market that features quality and functionality.
Do I need offroad air compressors with a cooling fan?
It is necessary to prevent overheating as well as to avoid your air compressor machine from failing.
What are the superior brands on the market?
According to my experience and customer reviews California Air and VIAIR are two of the most reliable air compressor brands. I don't mean that other brands aren't worth the money. ARB, Porter-cable, Smittybilt, Teromas are also popular in producing off-road compressors. All of the models on my list have good customer ratings.
This is the end of my best offroad air compressor review guide. I hope it has helped you find the best air compressor for off-roading. If you have any questions, feel free to ask me in the comment section below.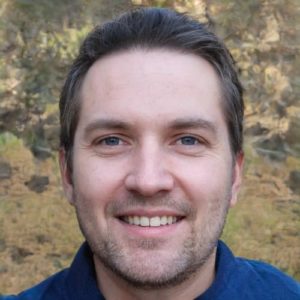 I'm Daniel Galbreath, founder of OffRoadersWorld.
I spend my spare time writing on this website, OffRoaders World. I share my thoughts and reviews on different types of gears, share tips sometimes. This website is specially created and regularly updated basically to help other folks like me when I started to solve the various problems they face, specially when they go off-roading.