Last Updated on June 19, 2021
Not satisfied with the performance of the factory compressor? Are you looking to up your compressor system game? Whether you are looking to replace the stock compressor, or perhaps invest in an even better one, there is no better selection to take a peek at than the ones from Air Lift.
And with that in mind, we welcome you to our Air Lift Compressor System review article, where we have doubled down on three of the best compressor systems that the folks down at Air Lift has on offer. We have filtered through their whole range and handpicked the three that deserve the top marks. Have a read.
Also Read:
Air Lift Compressor System Review
So how did we format this review? Like we mentioned above, we went through all of Air Lift's vast range of lift compressors and picked out the best three based on criteria such as compression range, price competitiveness, etc.
1. Air Lift 25592 Load Controller II On-Board Air Compressor System
We start off our review list with the most popular and the most competitively priced unit on our list, the 25592 Load Controller II from Air Lift. And we highly recommend this for anyone looking to control the air springs in the air suspension setups of their light or medium-duty vehicles. Let us take a peek as to why.
Let us begin with its winning feature, its price. We would say that it is quite hard to come by an onboard compressor system at this price point. Not impossible, but not quite worth the effort either, since with this one, you would automatically be also opting into something that has the most reviews and recommendations too.
The compressor system itself is extremely versatile, adjusting the pressure in your air springs automatically if there are changes in the road conditions, or if you decided to pile on some extra load. This kit is also compatible with almost all air springs from different brands.
And the kit comes fairly well packaged, no complaints there. It comes with all the needed hardware and hoses, all neatly packed individually. We always recommend having a go at the manuals before attempting an install. Take the necessary time and plan out the installation.
A jack and jack stands are necessary for the installations. We recommend supporting the frame with the jack stand, instead of the axle.
Coming to the installation process, it is short and easy. Their trademarked wire harness certainly does make the installation process much easier. The unit also elevates the safety up a notch with their low-pressure sensor, which detects and automatically activates the compressor.
All the sensors and compressors are rigorously tested before they leave the factory. So, you can be sure you are getting a unit that is going to work straight out of the packaging.
Pros
Extremely versatile
Trademarked wire harness
Elevates the safety up a notch with their low-pressure sensor
Comes with all the hardware and hoses, all neatly packed individually
Low pressure sensor
Cons
The instructions are not well thought out
2. Air Lift 16092 Air Compressor System
So, you already have an air compressor in place from Air Lift. Awesome! But lately, you noticed the compressor is not working as you would expect it to. Everything has a limited lifetime, as does your compressor system. Thus, if you feel the need to replace just the compressor, the 16092 would be the way to go.
Do note that this is a replacement compressor, not an entire air compressor system. If you have a malfunctioning unit on your Air Lift compressor system, especially on the load controller, this compressor will help replace that. This will replace the components numbered AL25856, AL25852, AL25430, and AL25415.
Note that all those part numbers are available for sale. But we recommend replacing them with the 16092 simply because it is so much more robust and beefier in terms of air compression. The unit includes an inlet air filter as well.
Installation-wise, it is as easy as most of the system Air Lift is well known for. The package includes a hose bracket and the 4 mounting bolts, along with all the required washers and nuts as standard.
The motor in the compressor itself is rated for 12V, consumes a maximum of 10 amps of current, with the rated max working pressure being 120 PSI. We were definitely not kidding about the beefy bit.
Pros
A beefy, robust replacement unit for your Air Lift compression system
Standard installation
Can deliver a 120 PSI of pressure
Excellent price for value ratio
Cons
Does not come with an installation guide
3. Air Lift 88398 72000
So, you are planning on a whole spring system revamp. Awesome. Why not get a spring and an air compressor kit combo? We are introducing the Air Lift 88398 72000, an air spring and compressor combo that is guaranteed to meet all your air suspension needs.
Let us begin with the springs themselves. These are the 5000 series Ultimate Air Helper Springs, with their innovative internal jounce bumpers. What are the jounce bumpers? Well, they act as backup hardline springs, should your air springs fail for some reason. Not that they will, anyways.
The internal jounces are constructed out of urethane foam that also helps protect your air springs and provide additional comfort and ride control on the off chance that there is a decrease in pressure in the actual air springs. They also aid in load-carrying should the former take place.
Moreover, the 5000 series springs in this particular combo really take your suspension game up a notch, ensuring the best load distribution, offering up to 5000 lbs of capacity, load-leveling wise. The weight is distributed evenly across all four wheels, significantly reducing the stress on your factory stock suspension.
Additionally, the airbags can be adjusted freely from 5 to a solid 100 psi for accurate support. Best part? They can all be adjusted independently of one another, front to back or a side to side leveling that best suits your vehicles' needs. The Zytel nylon endcaps ensure that there are minimal corrosion and no air loss with time.
They also include a line kit in this combo to go with the spring for the installation of the inflation valves. This typically goes on the bumper. Otherwise, you can line them up anywhere with easy access. But this is the manual bit. We already have the compressor and gauge kit to go with the spring for easy monitoring from the cab.
Pros
Innovative internal jounce bumpers, acting as backup hardline springs
The airbags can be adjusted freely from 5 to a solid 100 PSI
Stellar load distribution with 5000 lbs of capacity on offer
Straightforward installation
Cons
The kit is complete, no cons whatsoever
Verdict
And that right there is essentially all there is to our Air Lift Compressor System review guide. We have successfully covered all the basics on some of the best kits Air Lift has to offer.
While there is no single best unit to recommend, as they are all meant for different categories, we would not shy away from recommending the Air Lift 88398 72000 as it is a standalone spring plus compressor kit that is sure to take your suspension game up a level. On that happy note, we will see you in our next piece of writing.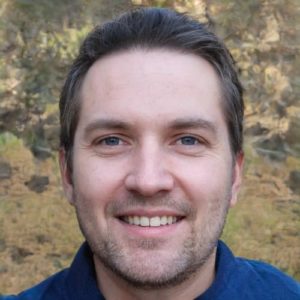 I'm Daniel Galbreath, founder of OffRoadersWorld.
I spend my spare time writing on this website, OffRoaders World. I share my thoughts and reviews on different types of gears, share tips sometimes. This website is specially created and regularly updated basically to help other folks like me when I started to solve the various problems they face, specially when they go off-roading.