Last Updated on June 19, 2021
Are you looking for the best air compressor under $100?
The air compressor is one of the tools that everyone should have in their toolbox. Whether you've got to power up some tools or inflate the flat car tires, you can turn to it for help.
But this is missing from most tool kits.
Maybe you don't have one too in yours. So, why not go and get the air compressor? But where to find one?
No worries!
Like always, I'm here to save the day with some of the highest quality compressor units within budget.
Just give the list a look to find the ideal one for you.
Best Air Compressor Under 100
You can find many budget air compressors on the market. Not all of them are worthy of making the list. But for someone who does not know the staff would have a hard time figuring out the right options.
To save them the trouble, I've come with the top 5 options here.
1 – Kensun AC/DC Digital Tire Inflator
For inflating flat tires fast, you can have the Kensun by your side. This programmable air compressor unlike others is quite versatile. All thanks to its two power cords which enable you to use it both at home and on-road.
What's great is that it even has a LED flashlight on it. When it is dark out there, you can even operate it without any problem. Not to mention, there is the backlit LCD which makes it easy to change the pressure level in darker conditions.
All things said the heart of the unit is its powerful motor. The 120W metal motor can pump 30 liters/minute with ease. Because of that kind of power at your disposal, you can get those tires inflated fast. The air compressor provides airflow of less than 1 CFM(Cubic Feet Per Minute) at 90 PSI.
But there is more to it than just using it for flat tires. With its set of nozzles, you can use it to pump up other stuff like balls, basketballs, and any other thing which you need to inflate.
And the best part, it weighs less than 5 pounds and has a very compact design. Therefore, you can easily carry it around with you anywhere you go.
Pros
Super-fast inflation
Usable with both AC/DC
Auto shot-off features
Multi-purpose
Solid build
Cons
Cables are inconvenient to use
2 – DEWALT 20V MAX Cordless Tire Inflator
What I love about the Dewalt unit is its design. Like always, they've proved to be on top of their game with a compact size air compressor. But size isn't the only thing that impresses.
It is the little things like the handle on top that make it easily carryable. Then there is the onboard storage on the side that allows you to store your tools inside the compressor. So, no more need to carry a toolbox. Keep things inside the Dewalt.
Using it is also quite fun. The unit got a digital gauge that you can use to adjust the air pressure. The 20V unit provides high pressure to get the tires filled up in seconds. And when done, there is the automatic shutoff feature on it that takes care of the compression for you.
But this unit isn't just for inflating. You can even use the deflation mode and take out the air from the tires. And while working in darker conditions, the LED light is there to help you on the job.
Alongside all that, you get the luxury of powering it up in 3 different ways. You can use DC, AC to do it. Or use the 20V battery for the job.
Pros
Durable
Lightweight design
Strong carrying handle
Flashlight
Faster inflation
Cons
Doesn't offer an AC power cord
3 – Viair 00088 88P Portable Air Compressor
Next on line is the Viair portable air compressor. Unlike others, you can use it with a direct battery to power it up. The unit comes with alligator clamps that allow to make that connection and get the compressor ready for use.
When it is in action, the Viair manages to work at a maximum pressure of 120PSI. However, to use it, you got to make sure the engine is up and running.
Good thing is that it got a 10 Ft. power cord that allows making that connection. Meanwhile, the 16 Ft. air hose lets you inflate all the tires without moving them around a bit. Yes, it is missing the digital display of the modern air compressors. But it makes up for it with a simple air gauge that comes with the gear.
Not to mention, there is a simple light indicator that makes it easy for the users to know when the device got powered for use—no need to get confused trying to figuring that out.
Pros
Easy to use
Fast tire inflation
Low noise level
Long power cord
Lightweight
Cons
Not suitable for larger tires
4 – EPAuto 12V DC Portable Air Compressor Pump
For the convenience of use, the EPAuto hands down one of the best portable air compressors under $100 out there. Plug it in the cigarette lighter socket and the machine is ready for use.
How cool is that?
But that's just one of the few things that make it so desirable. The versatility brings with it is another reason many opt for this unit. Using the compressor, anyone can inflate tires on their bike, cars, sedan for sure. Even for the midsize SUV tires, the unit is perfect.
All that made possible due to its Universal valve connector. You can easily connect it to the tire valve. And if you're planning to use it for smaller size things like balls, basketballs, no worries.
The inflator comes with additional adapters. Those needle values will make your work easy for dealing with that stuff. And if there is a need for inflating larger objects like swim pool, kayaks, even it got you covered. The unit comes with both short and long cones that get made for those kinds of jobs.
Doing all the things mentioned above won't be a challenge. All credit goes to the unit's digital display. You can get the pressure in 4 different values based on what you prefer to work with the most. Not to forget, it got that bright torch on top of everything that allows users to use it even in the night conditions.
Pros
Solid build
Easy to use
4 display unit
Comes with bright torch
Multi-purpose
Cons
Display doesn't have the best backlit.
5 – Teromas tire inflator air compressor
The Teromas unit is one of the best cheap air compressors under $100 and a great-looking gear on the list. No doubt! Plus, it has a simple user interface on top of it. You get a couple of buttons on the sides. One is to turn the light on/off, and the other is to power on and off the device.
Besides that, there are buttons below the LCD that you use to adjust the pressure level. Between the pressure adjustment buttons, you've got the one to change the pressure unit to have the one that you feel comfortable using.
What's exciting about the unit is that it works with both AC/DC cables. Even using it is straightforward. Just connect the cable type you wish to use. Then plug the connector into the socket. After that, attach the hose nozzle to the tire you're looking to inflate. Then go to the "R" button to pick the pressure unit and use the "+" and "-" signs to adjust the desired pressure value. You can choose the preset pressure level to make the Teromas go off automatically after it gets done work.
The great part is that it got a powerful flashlight on it that will allow you to work with the unit even at night.
So simple to use.
Pros
Great flashlight
Easy to use
Compact design
Versatile
Multi-purpose
Cons
Conclusion
Ok, you've got introduced to the best cheap air compressor under $100. Not that there aren't better options out there than these. There are. But none of them are within this price range. If you're ready to spend big bucks, then go for those.
But if you're within a tight budget, there aren't much better than the ones here.
Still, it can be hard for you to find the right gear. All the options are exceptional. Though the Teromas stands out. The unit is compact, has a simple user interface, and offers the versatility of powering it up with both AC/DC power cables.
Then there is the Dewalt unit. It is one of the best air compressors under $100 as you don't even need to find a DC or AC power socket to use it. You can even run it without them using the 20V battery it got. Not to mention, it offers all the things like a flashlight, a solid build unit, and a great handle that makes it easy to carry around.
So, there you have it. You can look into all the options and get the right one that you find suitable for use.
And don't forget to share which one you've got.
FAQ
Which is better oil or oil-free air compressor?
The oil-free air compressor is budget-friendly, lightweight. It also requires less maintenance. On the other hand, Oil air compressors are durable. Oil-free air compressors are suitable for home uses. Oil air compressors are suitable for commercial uses.
What is the best air compressor brand under 100?
The brands mentioned in our article are some of the top brands on the market. Few more models that are worth mentioning are, PORTER-CABLE (C2002) Oil-Free electric Air Compressor, Bostitch pancake air compressor.
You Might Be Interested To Read: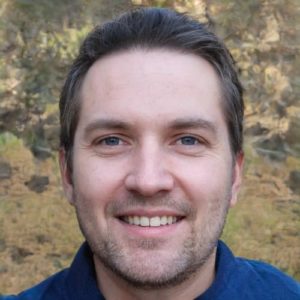 I'm Daniel Galbreath, founder of OffRoadersWorld.
I spend my spare time writing on this website, OffRoaders World. I share my thoughts and reviews on different types of gears, share tips sometimes. This website is specially created and regularly updated basically to help other folks like me when I started to solve the various problems they face, specially when they go off-roading.