Last Updated on July 5, 2021
The best hitch bike rack for the money
If you are looking for a best value for money hitch bike rack and you don't have the time to shop around then just go for this one. Overall its performance, design and build quality are unparalleled.
Not so many things in life are half as pleasurable as exploring new environments with your bike. In case these routes are not within proximity to your neighborhood, you can transport your bike to the desired destination using your car.
But how do you mount your bikes on your vehicle and still prevent scratches and paintwork damage?
It's simple. You need a bike rack. This is a relatively low-cost accessory designed to help you safely and securely transport one or multiple bikes to any place accessible with your four-wheeler.
If you desire to venture further afield without spending an arm and a leg, dive in and ill help you find the best hitch bike racks for the money. We did intensive research to unveil the top 10 models that vary in design, construction, capacity, and cost.
Hop on in!
10 Best Hitch Bike Rack for the Money
We dedicated weeks on end to review dozens of bike racks and handpicked the very best models that offer you the best value for every dime you spend.
Trust me, these are units that tick when it comes to their material, performance, durability, and average user satisfaction.
1. Allen Sports 4-Bike Hitch Racks for 2 in. Hitch (Top Pick)
There are good reasons why Allen sports hitch bike racks are making top sales. First, these units are only comparable to top-of-the-range models from renowned brands like Yakima and Thule.
Even with their excellent quality, models like the Allen Deluxe 4-bike hitch mount rack still offer affordable solutions for budget-conscious cyclists who want a safe means to transport their bicycles.
We put the rack to the test and started by loading 4 adult bikes. Well, they do fit, although the set up looks a bit too squeezed. When you load 2 adult bikes and 2 kid bikes, the setup seems stable enough to inspire you to cover long distances with your 4-wheeler.
With a long 22″ carry arm, you can secure each bike individually for enhanced stability. It is worth mentioning that this carry arm can be folded when it's not in use. Better still, there is a tilt away function, meaning you don't need to detach the rack to access the liftgate.
Thanks to the no wobble bolt, movements inside the hitch are quite minimal, and this eliminates play and keeps everything steady during transit. Moreover, the sole point of contact between your car and your rack is the hitch. Your vehicle is hence well protected from the risk of paint damage.
Pros
Quite affordable for a 4-bike hitch mount bike
Durable steel construction, made in the USA
The setup ensures little chance of scratching your car's paint job
Foldable carry arm
Allows securing each bike individually onto the rack
Tilt away function for easy access of the liftgate
Easy to install
Cons
Not designed for 4 full-size bikes (consider loading 2 adult and 2 kid bikes)
2. BV 2-Bike Bicycle Hitch Mount Rack Carrier for Car Truck SUV
Based on our analysis, the BV hitch-mounted rack has all the features needed to keep your bikes and car safe.
Everything from the padded arms to the tray-style loops is designed to secure the bikes in places and prevent unwarranted scratches. This unit also comes with a rear safety reflector for enhanced visibility and safer driving at night.
At a glance, it's easy to feel as though this unit has an odd design. Fortunately, it does what it is designed to do— takes the hassle off transporting your bikes, irrespective of the distance you cover on-road. It comes equipped with 4 sturdy cradles for carrying 2 bikes.
The large ratchet arm holds the frames securely. This, coupled with the anti-wobble feature, ensures that your two-wheeler doesn't get jostled around during your trip. Another great feature is the 'tilt away mechanism' that allows you to access your trunk without removing the rack.
We can all agree that the beauty of this rack is in its simplicity. It is the best hitch bike rack for minivans and is designed to attach to the hitch on passenger cars, SUVs, and trucks using three contact points with each bike for a more stable and rattle-free ride.
Although you can fold up the rack when it's not in use, we noted that it doesn't hold well to prolonged exposure to weather elements.
Pros
Easy to install
Robust, yet not overly heavy
Padded arms, tray-style loops and rear reflector for added safety
Fold up design saves space when the rack is not in use
Tilt-back design allows accessing the trunk without detaching the rack
Affordable
Cons
Extended exposure to harsh weather elements can cause corrosion
Not ideal for class 1 hitches
3. Allen Sports 2-Bike Hitch Racks for 1 1/4 in. and 2 in. Hitch
The Allen Sports 2-bike is a quick-release hitch rack ideal for transporting your bikes to any cycling destination of your choice. It allows a fast and straightforward installation process thanks to the locking hitch insert that slides into the receiver hitch and allows wobble-free operations.
You only need to tighten 3 bolts, and the only tools you need are an adjustable wrench and 14mm socket wrench.
For enhanced versatility, this rack is designed to fit both 1-1/4-inch and 2-inch receiver hitches. It is built for everyday use and is hence a perfect option for die-hard cycling fanatics.
If our Top Pick model, the Allen Sports Deluxe 4-bike tickles your fancy, but you only need a 2-bike hitch mount bike rack, this unit is an excellent choice to consider. This model is packed with features that make it more convenient to carry your bikes with your 4-wheeler.
It allows you to tie down each bike individually on the 2 rubberized cradles for excellent stability when driving on different terrain. These cradles have plastic buckles and nylon straps for holding the bikes firmly and minimizing back and forth sways during transit.
The dimensions of the rack provide excellent spacing to accommodate different bikes and also ensure zero bike-to-bike contact. Other great features include the 'tilt-away mechanism' for easy access of your trunk and folding carry arms that take the rack out of the way when it's not in use.
Pros
Compatible with 1-1/4″ and 2″ receiver hitches
Durable steel rack with a black powder paint finish
Easy to install
Minimal sway for reduced bike-to-bike contact
Tilts away feature allows easy liftgate access
Folding arms
Cons
Some muscle and a bit of wiggling is necessary to tie the no-wobble bolt tightly
4. Swagman Bicycle Carriers XTC 2-Bike Hitch Mount Rack
It's not possible to talk about the best hitch bike rack reviews without mentioning a product from Swagman. This is a brand that commands respect for its ability to provide reliable bike transportation solutions.
As expected from a brand whose guiding philosophy is -Ride, Paddle, Explore, Seek your adventure- the Swagman XTC2 model comes with a range of features that give it some serious bragging points.
This unit is a light-duty carrier designed to accommodate 2 bikes, although it also makes an excellent choice for solo bikers.
It is sturdy enough to hold well to regular use and comes with almost identical specs as the Swagman XC 2-bike carrier. You will, however, notice that its price tag is a little higher because of its additional features.
In this case, you get extras such as rubber tire straps that keep the wheels securely tied to the hoops for improved transportation safety. Aesthetically speaking, this model brags of sleeker lines and a pretty refined finish.
All other specs are identical, meaning you can expect excellent functionality and good value for your money.
The dimensions of the rack provide adequate space to hold bikes of different sizes. You can install fat bike tire trays (sold separately) if you want to transport a fat bike. For the price, you get unrivaled versatility and a reliable weight limit of 35 lbs per bike.
Pros
An easy and fast assembly process
All-steel construction for unmatched durability
Versatile and can even hold fat bikes (fat tire tray sold separately)
Well-padded to protect your bike's finish
Foldable for easy storage
Great value for the money
Powder-coated rack for corrosion resistance
Cons
You need to purchase a security cable and locking hitch pin separately
5. Tyger Auto TG-RK3B101S Hitch Mount 3-Bike Rack
It's hard to find a well-constructed platform-style bike rack that will not leave a significant dent on your wallet. This is more so if you opt for a product that can accommodate more than 2 bikes.
The large size and extensive detailing of these racks make them considerably more expensive than their simple, hanging-style competitors.
Fortunately, the market has models such as the TYGER TG-RK3B101S 3-bike hitch mount rack. This is a dual-arm hanging-style hitch bike carrier that performs just as reliably as any platform-style racks.
Even though it happens to be one of the best hitch-mount bike racks for the money, the pocket-friendly price tag does not compromise its performance integrity.
During our research, we found ourselves attracted to this model for more than just its price. One thing that genuinely caught our attention is that the rack can comfortably hold 3 bikes and maintain a low profile at the same time.
This is an all-steel bike rack built to ensure your bikes are safe during your trips. It has a black powder E-coating that prevents corrosion and gives you the confidence to leave the unit attached to your vehicle when it's not in use.
Although it is designed to fit into 1-1/4″ receiver hitches, the package also comes with an adapter that can be used to attach the product to 2-inch receivers.
Pros
Simple to install
All steel construction and anti-rust paint finishing
2 security straps, hitch lock, and cable lock included
Fits both 2″ and 1-1/4″ hitch receivers
Soft and padded cradles prevent scratching of the bike frames
Tilts away for easy tailgate access
Cons
You need to buy a crossbar adaptor to carry bikes with a non-traditional frame
6. Retrospec Lenox Car Hitch Tray Bike Rack
If you are a biking fanatic and cannot help but answer when the great outdoors come calling, one of the best bike racks you could consider is the Retrospec Lenox.
This is a sturdy unit with an all-steel construction that is designed for frequent long-term use. It brags of an overall weight capacity of 80 lbs. and a max load of 40 lbs. per bike.
The installation process is pretty fast and straightforward, and it should not take you more than 15 minutes. This unit is designed to fit 1/1/4″ hitch receivers.
Installing the 2″ receiver adapter that comes with the package makes the hitch compatible with 2″ hitch receivers. This also makes it an excellent match for vehicles with class 3 or 4 hitches.
In case you are searching for a versatile platform bike rack, this model is for you. It can hold two bikes with 20-29″ wheels, irrespective of their frame geometry.
Your bike frames are protected from scratches and damage with the soft grip arms. Moreover, they are held firmly in place with the wheel hoops, rubber straps, and grip arms during transit.
Other great features include the foldable design that makes the rack more compact when it's not in use. You will also like how easy it is to access your boot. Just remove the center arm without uninstalling the entire rack.
The only concern raised by a decent number of users is that the rubber straps are vulnerable to fatigue and need to be replaced after a while.
Pros
Quick and easy to install
Top-quality steel construction
Versatile with a max load of 40 lbs per bike
Fits both 2″ and 1/1/4″ hitch receivers
Ratcheting hook system for easy stabilizing of the bikes into the wheel hoops
Soft grips arms protect your bike frames from damage
Removable center arm for convenient access of your boot
Cons
The rubber straps are not durable
7. Allen Sports 5-Bike Hitch Racks for 2 in. Hitch
Like the other Allen Sports bike hitches we have reviewed, this 5-bike hitch rack likewise features a bare-bones basic design and a pocket-friendly price tag. One thing synonymous with models from the brand is a simple design geared towards ensuring an enhanced user experience.
Even with a low price tag, this model performs outstandingly and is built to survive the use and abuse allied with transporting bikes over long distances. It has a simple installation process that merely involves tightening three bolts.
Just ensure you leave the pivot bolt slightly loose for proper pin alignment when you raise the arm to the correct position.
This is a heavy-duty unit capable of holding a whopping 175 lbs. It can comfortably support a range of bike sizes, including kid's bikes. In case your bikes are not of the same size, ensure you begin by mounting the biggest bike to position it closest to your car.
Not too many bike racks are designed for larger families. The majority of models can hold a maximum of 4 bikes and the 5-bike capacity of this unit is its main selling point.
Furthermore, it allows easy mounting and dismounting of the bikes and can swing outwards to give you access to your trunk without putting down your bikes.
We noticed a pattern in complaints about the quality of the straps that hold the bikes down. While some users claim that the straps break easily, others say they leave black stains onto the bikes. You may want to consider changing them if you also notice this concern.
Pros
Pre-assembled for easy installation
Easy to mount and dismount bikes
No-wobble bolt eliminates wobbling during transportation
Tilt-away release allows easy access of the boot
Well-spaced carry arm design allows transportation of different bike designs and sizes
Integrated locking loop for added security
Cons
The straps leave residue and break easily (you can get them replaced)
8. Kuat 2 Bike Beta Rack
One of the lightest yet sturdy 2-bike racks in the market is the Kuat Beta. This unit has a lightweight heat-treated aluminum construction and a rust-resistant gun-metal gray finish. With an 80 lbs maximum weight capacity, it can hold as much as 40 lbs per bike.
A good number of users have a soft spot for this unit because it is easy to install and use. It allows a tool-free installation process and pairs well with class 1 and 2 hitch receivers.
Once properly fixed, it holds the bikes in 3 positions for enhanced stability. Two straps hold the top tube, and the 3rd one prevents the seat post tube from moving during transportation.
The anti-sway straps help to reduce swaying, especially when using rough roads. Irrespective of the routes you intend to use, you don't have to worry about bike damage because the cradles have a rubberized material. To further ensure safe transportation, this rack has grooves that secure the cables and lines.
This is a hanging style bike rack with dual arms. Even without an adaptor bar, it can hold any bike, irrespective of its size or frame geometry. Other convenient features include the fold-up design for easy storage and you can tilt the rack down which will allow convenient trunk access.
Pros
Lightweight yet sturdy with a rigid 6061 heat-treated aluminum construction
Hand-tight cam system allows tool-free installation
Folds up for easy storage
2 bike capacity with a weight limit of 40 lbs. each
Tilts down allows easy trunk access
Anti-sway carriages for smoother rides
Cons
You need to buy a locking hitch pin separately
9. IKURAM 2 Bike Racks
If you like the BV 2-bike hitch rack that we reviewed earlier, the chances are that you will fall in love with the IKURAM 2-bike. These two models have the same bike capacity and an almost similar price tag.
The level of security offered during transit is also identical, and both racks are ideal for SUVs, minivans, and personal cars.
This model features adjustable, foam-padded hook arms that allow the carrying of bikes of different frame heights. It has a maximum weight capacity of 84 lbs., enabling it to hold 42 lbs per bike. The wheel trays clasp the wheels of the bikes firmly for added stability once you hit the road.
There are several solid reasons why this product makes a worthy investment. Unlike a decent number of bikes model in the price range, this one has a powder-coated finish that prevents corrosion. This, coupled with its sturdy construction, gives it a high-quality feel and look.
For enhanced security when parking on sketchy neighborhoods, you can lock down your bikes and rack. Another great feature is that the unit folds neatly, and this proves to be quite convenient when you are not carrying your bikes.
Better still, the swing-down backward design allows you to access the rear gate without having to detach the rack
Some assembly is required, although you don't need to be an engineer to get the unit set for use. Included in the package are all the tools you need to make the installation process hassle-free.
Pros
Robust steel construction for enhanced longevity
Perfect fit for class 3 and 4, 2″ receivers
2 bike capacity with a 42 lbs weight limit per bike
Swing-down feature for easy access of the trunk
Fold-down arms
Excellent stability of bikes during transit
Rust-resistant powder coat finish
Cons
The straps could be better
10. YAKIMA – Hangover 4, Vertical Hitch 4-Bike Rack for Suspension Fork Bikes
As we wrap up, here is the best hitch-mount bike rack for suspension fork bikes. The Yakima Hangover 4 is a vertical bike rack with heavy-duty steel construction.
It can accommodate up to 4 bikes and provide safe and hassle-free transportation solutions. This makes it one of the best units to consider if you often go for group rides with friends or family.
You can expect to get an optimal bang for your bucks if you invest in a bike rack with all the bells and whistles of premium Yakima models. The hangover is part of the 2019 HD Truck Rack collection from Yakima.
Even though it is relatively new in the market, it has managed to attract a grand following for its ability to provide excellent hauling solutions.
The unit works by holding the forks over its horizontal bar. This configuration allows you to pack more bikes in a small space.
A sloped crossbar with a padded top supports the fork's right leg, and several rubberized prongs hold the fork crown's left side. There is a rubber strap you can use to tighten down the bike by its rear wheel for added stability.
Even though the security of your bikes is guaranteed during transit, this method of attachment makes the rack ideal for only standard suspension forks bikes. Fortunately, the rocking lower wheel cups allow you to mount your bikes, irrespective of their wheelbase or frame size.
Pros
The vertical-style carrier can accommodate up to 4 bikes (37.5 lbs max per bike)
Easy loading and unloading
Tilts down to allow easy access to the rear of your vehicle
Hitch lock included
Soft padding to protect the bike's finish
Can accommodate bikes with different wheelbase and frame sizes
Cons
Fits suspension-fork bikes only
Verdict
We have reviewed 10 models in total, and you can tell that they offer great value for the money based on their unique specs. These are all units whose pros far outweigh the cons.
Apart from our Top Pick model, the Tyger Auto TG-RK3B101S 3-Bike Hitch also proves to be an all-rounded unit. Installation is easy, and the no-wobble bolt effectively eliminates wobbling.
The rack also features a hitch lock that secures it to your car and a set of 3 cradles that firmly hold the bike frames to avoid frame contact for safe transportation.
Additionally, this is a versatile unit. In case your bikes don't feature a traditional bar, you can always invest in a crossbar adapter.
Hitch Bike Rack for the Money Buying Guide
Have you seen the myriads of bike rack selections in the market? Irrespective of your type of bike, you are likely to be overwhelmed by the options at your disposal.
Here is a simple guide to narrow down your choices and help you find the perfect model for your needs.
Bike Hitch Rack Type
Hitch bike racks are classified into 3 main categories; specialty, hanging, and platform racks(wheel-mount).
Hanging Hitch Bike Racks
These kinds of racks support your bikes from the top tube frame and are hence not ideal for models with a step-through design. However, you can invest in an adapter for your rack to accommodate all bikes, irrespective of their frame geometry.
Hanging racks are lighter than platform-style hitch racks. They can hold 2-5 bikes and fit into one 1/4″ and 2″ hitch receivers. If you opt for this type of bike carrier, you need to choose between the single-arm and the dual-arm varieties.
Single-Arm Hanging Hitch Bike Racks
As the name suggests, this type of hanging hitch carrier supports the bike's frame using a single cradle. It is more versatile because it accepts all kinds of bikes, irrespective of their frame geometry or size.
Depending on the rack you choose, it could hold as many as 5 bikes. On the downside, this option may not always provide adequate ground clearance.
Dual-arm Hanging Hitch Bike Racks
This kind of rack can also hold up to 5 bikes and still ensure zero bike-to-bike contact. It offers excellent ground clearance because it has two cradles that hold the bike frames and support them evenly.
Just ensure that the arm of the unit you choose is ideal for your bike size.
Platform Hitch Bike Racks (Wheel-mount)
While hanging racks hold the bikes by their top tube frames, a platform-style hitch rack supports them by it's wheels. This offers better stability and prevents swaying to increase your chances of enjoying damage-free transportation of your bikes. On the downside, they often have a maximum carrying capacity of 4 bikes.
Specialty Racks
These are platform hitch racks, although they are designed to accommodate bikes with non-traditional geometries. They are perfect for transporting fat bikes, trikes, recumbent bikes and tandems.
Bike Weight
Bike racks have a maximum weight limit. Don't get me wrong; this is very different from the maximum carrying capacity. For instance, a 2-bike carrier may have a weight limit of 60 lbs per bike. This means that it cannot effectively hold a bike that weighs more than 60 lbs.
Vehicle Compatibility
Not all racks are designed to be compatible with your car. There are five different hitch receiver classes that differ in terms of their towing capacity, vehicle type, and maximum tongue weight.
For instance, a rack with a receiver hitch class 3 is ideal for SUVs, trucks, and passenger cars. It can hold up to 8000 lbs. (towing capacity) and brags of a maximum tongue weight of up to 800 lbs.
Carrier Type
Do you need to access your trunk?
The carrier design of your rack will determine how fast you can access your trunk. There are three options to choose from:-
Swing-Away Carrier
This type of carrier swings away from the path to provide convenient access to your trunk. It features a pin and clip that allows you to keep your bikes to the rack when accessing your boot.
Folding Carrier
Folding carriers also provide convenient access to your boot by folding down. Unfortunately, it is necessary to dismount the bikes before opening the trunk.
Tilting Carrier
As you may have guessed, this type of carrier tilts away. Compared to the folding and swing away carrier, the tilting carrier is the most affordable system.
It has several downsides, including the fact that it can only provide limited access to your car's trunk. Additionally, most models force you to take off your bikes before you tilt the carrier.
Frequently Asked Questions
Is the installation process technical?
No. The majority of hitch bike racks, especially the ones we have listed in this post, are designed for easy installation.
Some models are 100% pre-assembled, which means you only need to locate the hitch receiver opening on your car and slide in the bike rack before engaging the hitch pin to hold it firmly in place.
Can I lock down the hitch to my car?
Yes. Some models come with a reliable locking system. If the model you choose lacks one, then you can purchase a hitch lock separately and use it to deter theft.
Will a bike rack damage my car?
Top-quality racks are designed to ensure they have no direct contact with your car. However, they can still hit the vehicle and cause damage if they are not properly secured.
How can I protect my vehicle from getting damaged by my bike rack?
To arrest the odds of an unfortunate incident, make sure the bikes can't sway and their wheels can't turn. Also, be cautious when reversing and driving in general.
Why are platform racks more expensive than hanging bike carriers?
Platform racks are designed to hold each bike independently. They feature a more complex design and a lot of components are used to ensure excellent performance and durability. This rockets the production cost significantly, making them slightly costlier than hanging bike racks.
Conclusion
With more and more people embracing the thrill and benefits of biking, manufacturers are hard at work, pushing different kinds of racks that target all types of bikes.
From our list, finding the best hitch bike racks for the money should be easy because we have selected racks ideal for electric bikes, mountain bikes, fat bikes, and so much more.
In case you don't have the time to compare our recommended models, it's safe to settle for the product on our Top Pick Box.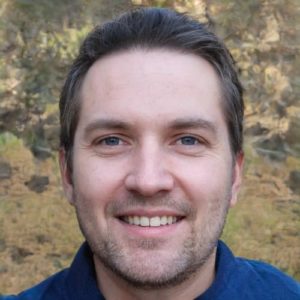 I'm Daniel Galbreath, founder of OffRoadersWorld.
I spend my spare time writing on this website, OffRoaders World. I share my thoughts and reviews on different types of gears, share tips sometimes. This website is specially created and regularly updated basically to help other folks like me when I started to solve the various problems they face, specially when they go off-roading.